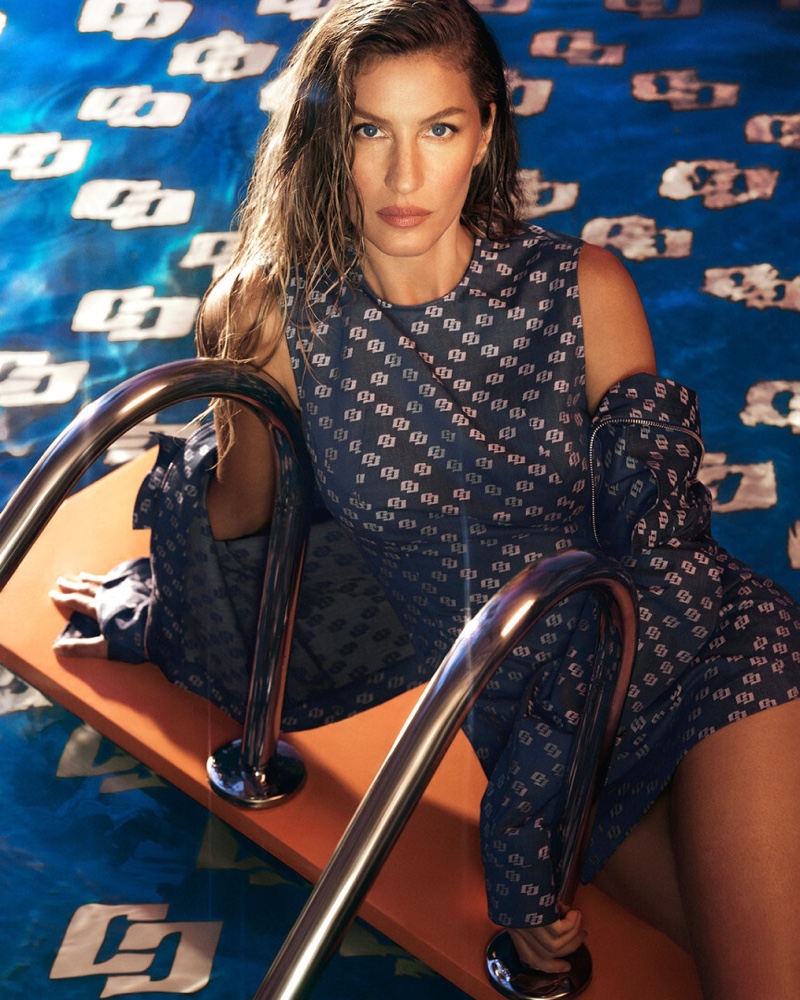 Gisele Bundchen, the Brazilian supermodel who needs no introduction, is back in the spotlight, starring in Colcci's Summer 2024 ad campaign. This time, she's turning up the heat. Following her western-inspired ensembles for the brand's spring collection, Gisele is here to make a splash—quite literally—in a poolside setting that serves as the campaign's backdrop.
Gisele Bundchen for Colcci Summer 2024 Campaign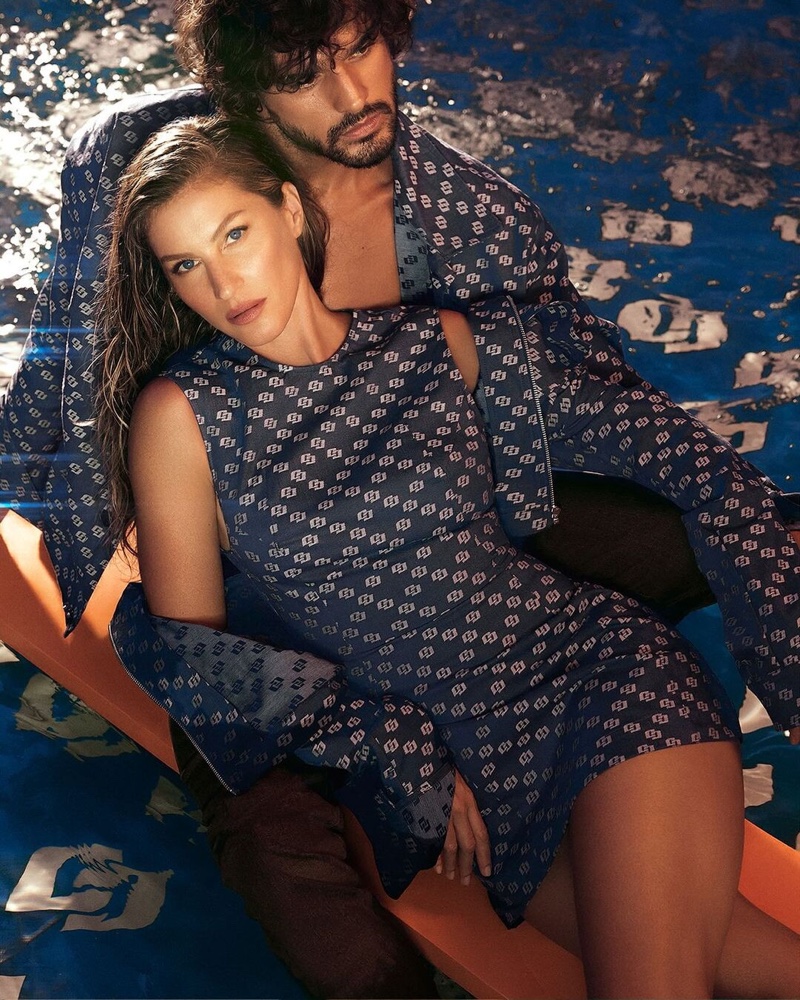 The images feature Colcci's signature monogram print, which also decorates the pool's water surface, creating a mesmerizing effect. The photos will have you wishing for a dip yourself. With wet tresses and a neutral makeup look, the iconic blonde model is ready for warm weather.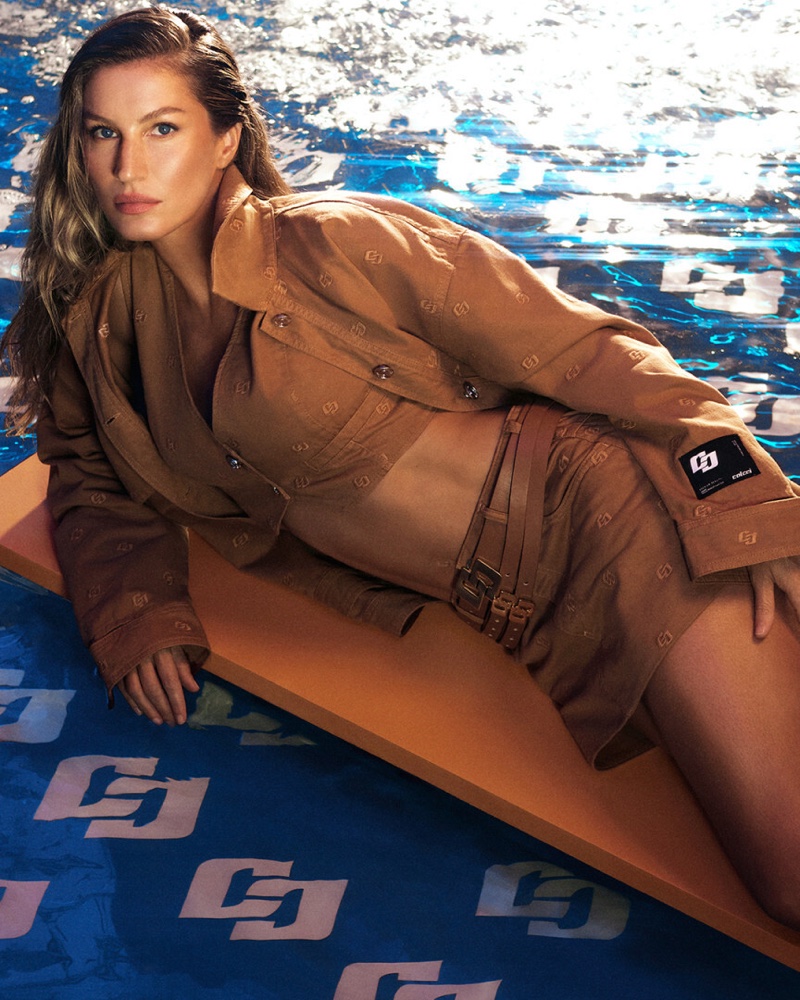 In one image, Gisele dons a sleeveless mini dress with a monogram pattern paired with a zip-up jacket that matches. In another shot, she shares the frame with Marlon Teixeira, both sporting the same monogrammed print, adding a layer of dynamic interaction to the pictures.
But it's not just about mini dresses. Gisele also showcases her versatility as a fashion icon in a cropped brown jacket and mini skirt combo accentuated by a chic belt. Her toned abs are on full display, proving that she can easily switch between casual and glamorous. This duality in her fashion choices echoes her previous work with FRAME's winter ads.