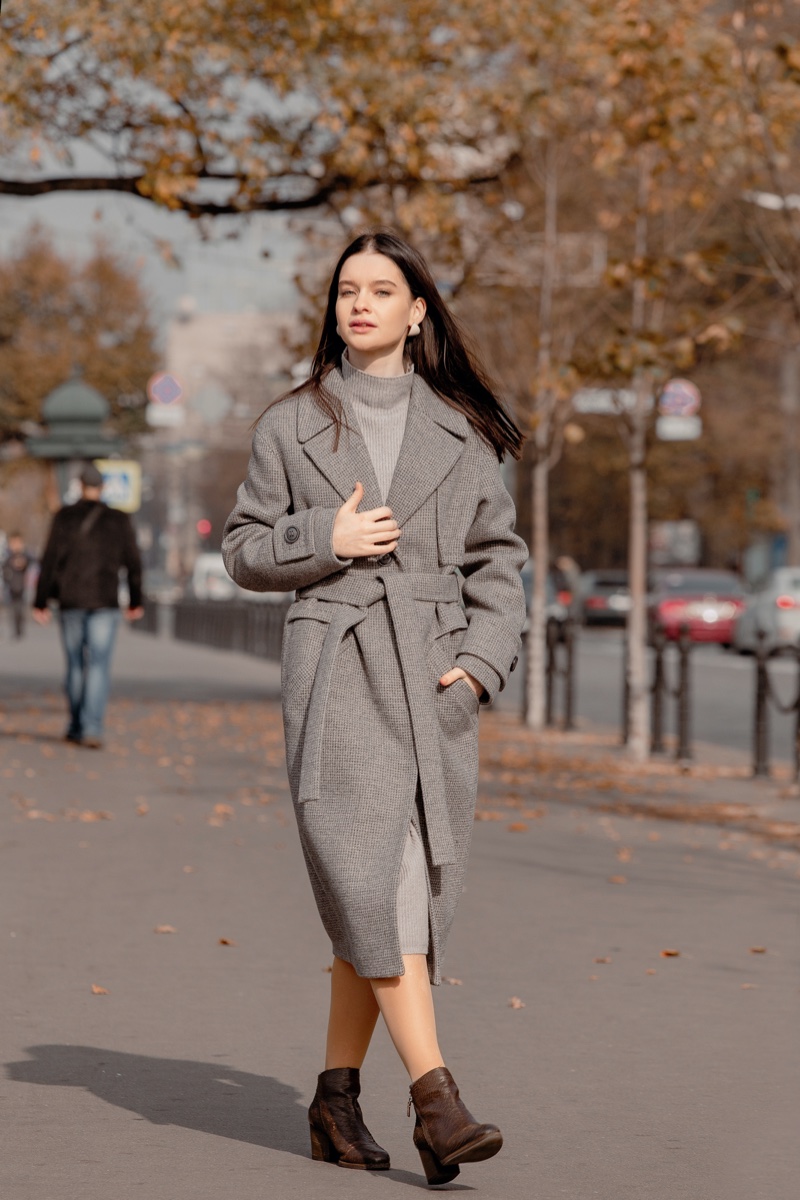 In the ever-evolving world of women's fashion, few pieces hold the allure of a wrap coat. This stylish type of coat is a versatile canvas that can adapt to various styles and occasions. Whether stepping into a boardroom or strolling through autumn leaves, a wrap coat can be your most reliable fashion ally.
From luxury fashion to accessible styles, this outerwear design is always a winner. Read on as we'll navigate you through five curated ways to wear this timeless piece, each designed to elevate your style quotient. 
Ways to Wear a Wrap Coat
A wrap coat is an outerwear piece characterized by its open front and a belt or sash that cinches at the waist, offering a flattering silhouette for all body types. This coat has become a clothing staple in modern women's fashion, perfect for different seasons and versatile enough for casual and formal settings.
The Transitional Seasons: Lightweight & Flexible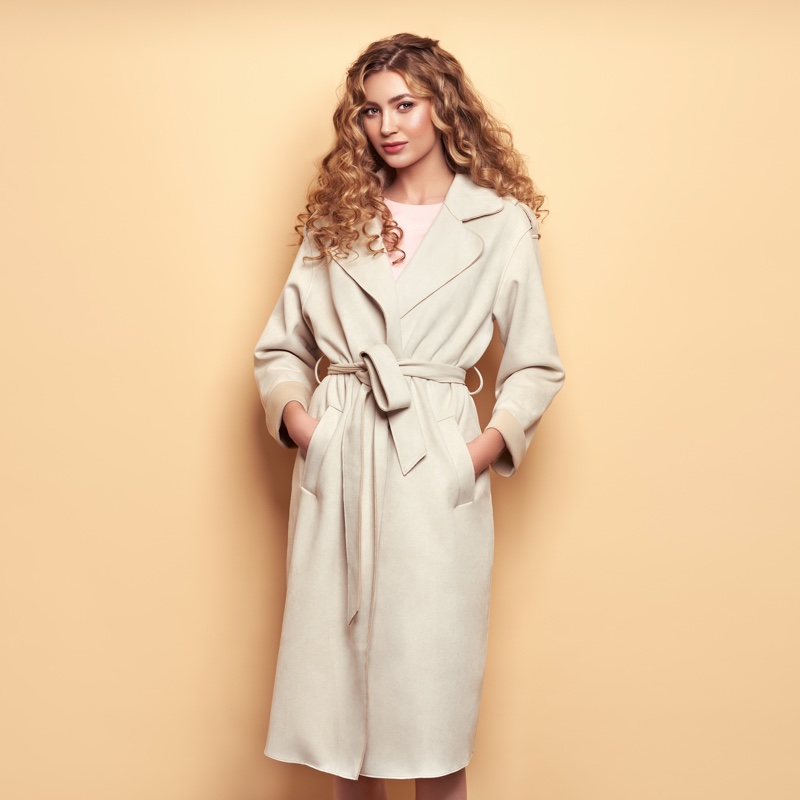 As the calendar pages turn and we bid farewell to the extremes of summer heat or winter chill, transitional seasons like spring and fall present their own fashion challenges. This is where the wrap coat shines. Its versatile nature makes it the perfect outer layer for these in-between months.
Consider pairing your wrap coat with a midi skirt and a lightweight sweater. The midi skirt offers a touch of femininity, while the sweater ensures you stay cozy. For fabric, opt for lighter materials like cotton blends for spring and heavier textures like wool for fall.
To complete your ensemble, consider seasonal accessories. A silk scarf can add a splash of color in the spring, while a wool hat can keep you warm and stylish in the fall.
Casual Elegance with Jeans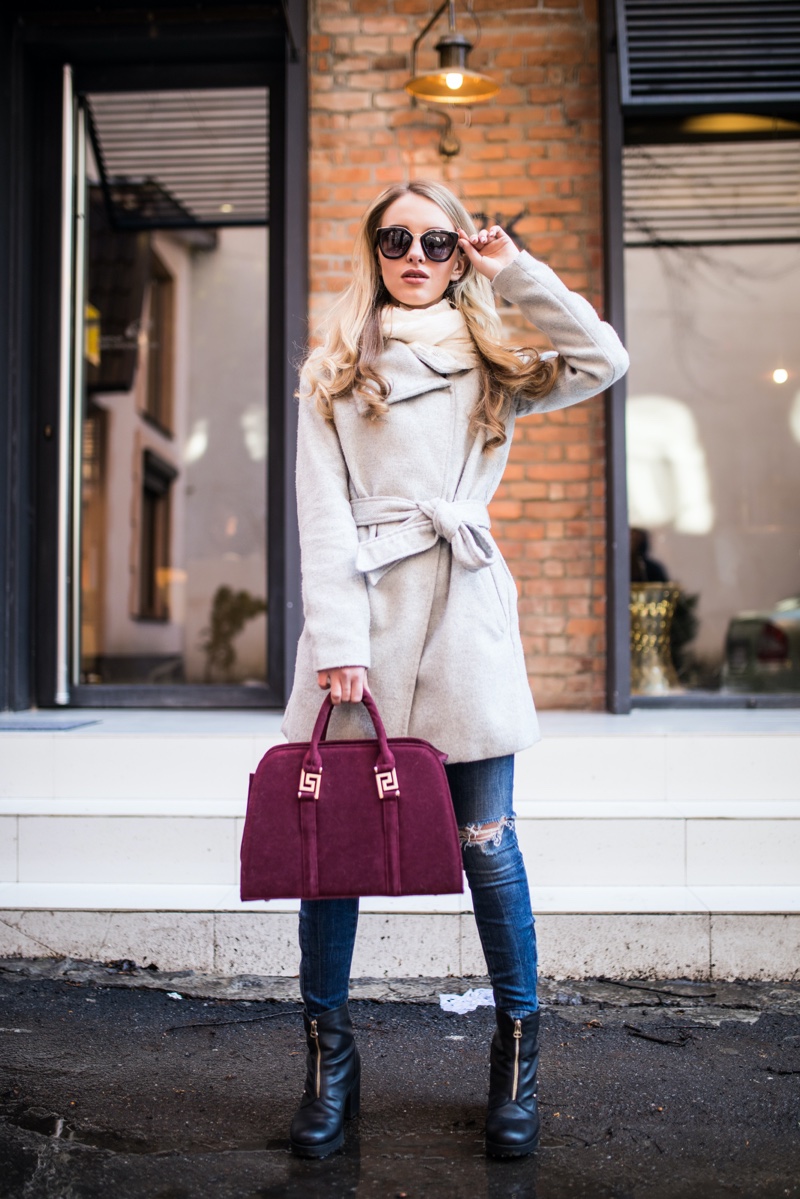 The lines between casual and formal wear are increasingly blurred in today's fast-paced world. Enter the "casual elegance" concept, a style that combines comfort with a dash of sophistication. A wrap coat is the ideal candidate to achieve this look.
Imagine wearing your wrap coat over high-waisted jeans paired with a crisp white tee. The coat adds an element of refinement, transforming an otherwise simple outfit into something more elevated.
For accessories, think leather belts to cinch the waist or minimalist jewelry to add a subtle sparkle. As for footwear, loafers or ankle boots are your go-to options. They maintain a relaxed vibe while adding a polished finish to your overall look.
Office Sophistication with Print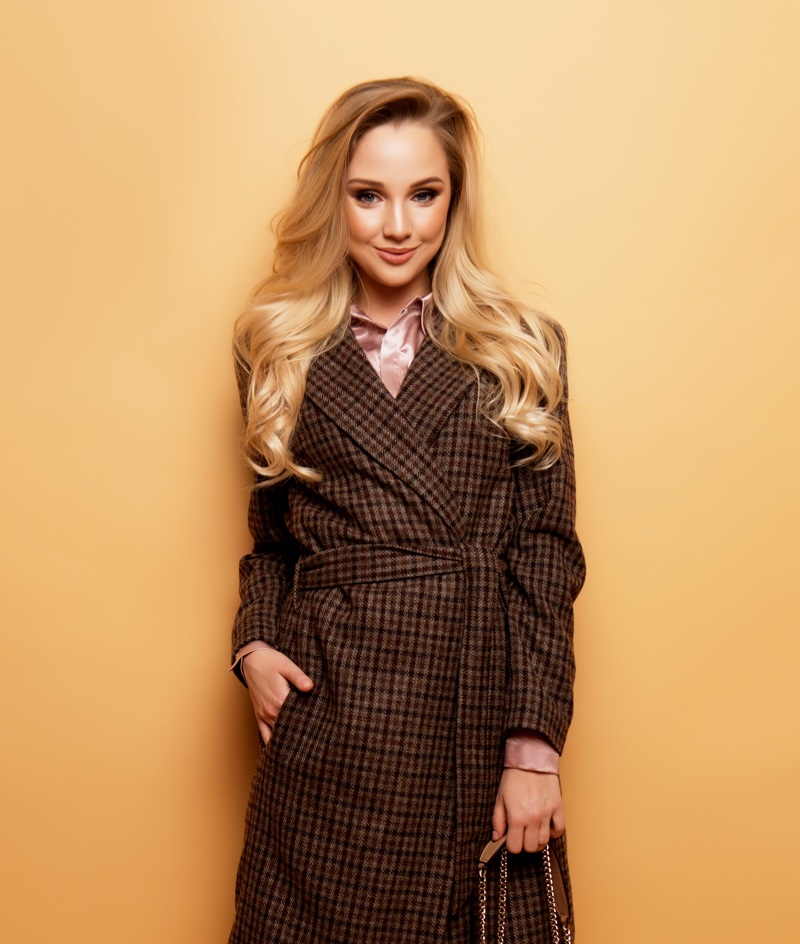 Navigating the fashion expectations of a professional setting can be a complex affair. The wrap coat, however, is an elegant solution to this dilemma. Consider styling your plaid print wrap coat with tailored trousers and a button-down blouse for an office-appropriate outfit.
The tailored trousers lend a sense of authority, while the blouse adds a touch of femininity without compromising professionalism. Fabric and color choices are crucial here. Opt for neutral tones like black, navy, brown, or gray, and choose materials that exude quality, such as wool blends or cashmere.
A structured handbag and pointed-toe heels are non-negotiables to round off this sophisticated look. They enhance your outfit and serve as functional pieces for a busy workday.
Make a Statement in Pastels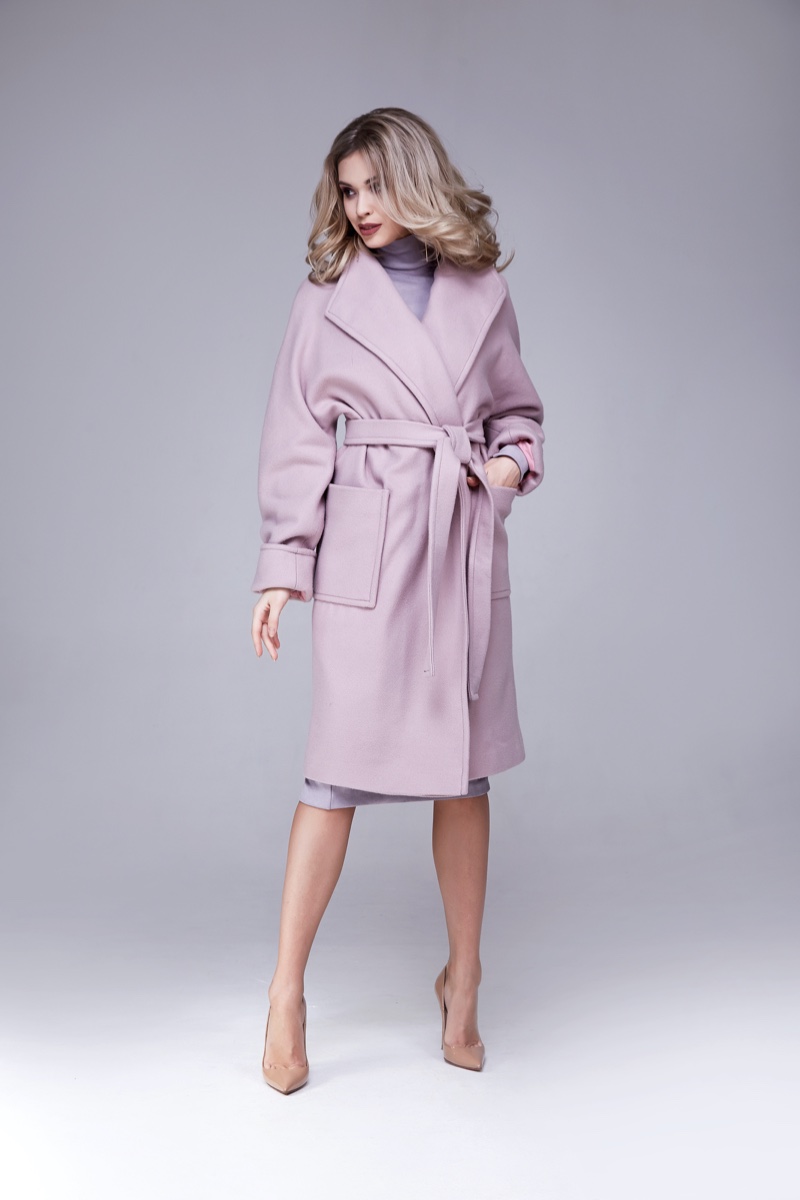 Pastels are often relegated to spring florals or youthful attire, but they can make a bold fashion statement when blended thoughtfully. Imagine the visual impact of a pastel wrap coat, its soft hue contrasting with a monochromatic outfit underneath.
The juxtaposition creates a striking effect, turning heads and challenging conventional color norms. Pastels are more than aesthetically pleasing. They also have a psychological edge, often evoking feelings of calm and positivity.
To balance the softness of the pastel coat, consider metallic accessories like gold or silver necklaces and bracelets. A neutral-toned bag can also serve as a grounding element, ensuring that the pastel hue remains the star of the show.
Chic with Faux Fur Accents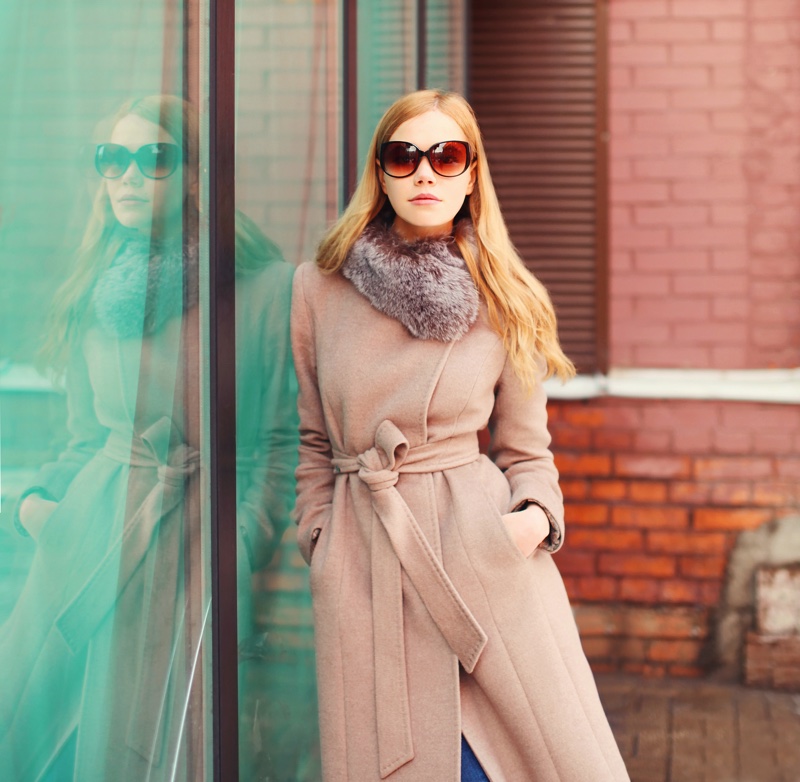 Since most of us are increasingly conscious of sustainability, faux fur has emerged as a luxurious yet ethical alternative to its natural counterpart. Adding faux fur accents to a wrap coat can infuse luxury and textural depth into your outfit.
Whether it's a faux fur collar or cuffs, these details elevate the wrap coat from a superficial outer layer to a statement piece. To keep the focus on the faux fur accents, it's advisable to opt for solid, dark colors for the rest of your outfit.
This creates a unified backdrop that allows the faux fur to truly shine. Footwear choices like knee-high boots or stilettos can further elevate the look, adding a dash of glamour without overshadowing the coat's standout features.
Wrapping it Up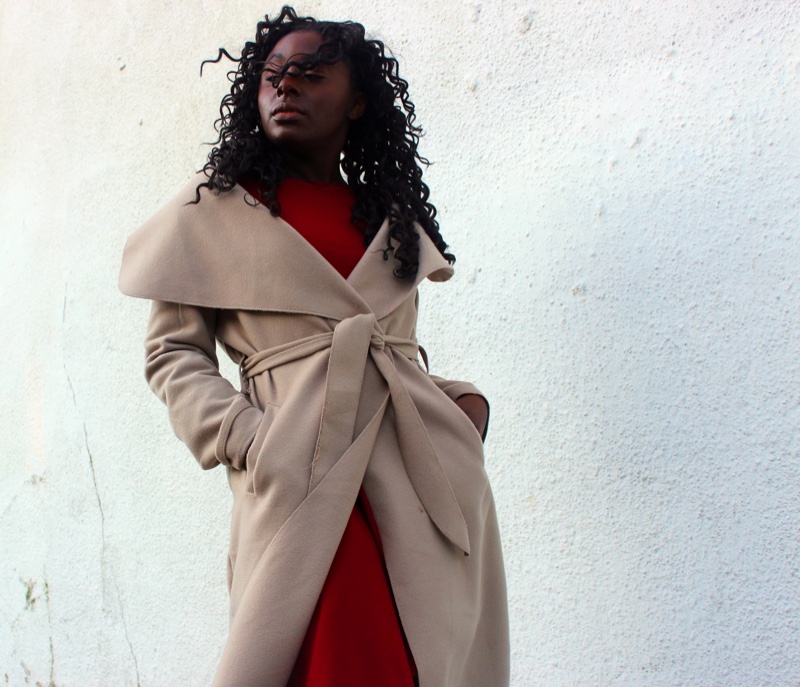 Exploring the ways to wear a wrap coat reveals its versatility beyond winter's chill. This fashion-forward garment is a seasonless staple, offering endless opportunities for creative styling.
Think of it as your sartorial blank canvas, guiding you to choices that enhance your look while capturing your unique essence. Whether you're a fashion lover or a newcomer, the wrap coat is a must-have that belongs in every woman's wardrobe. So go ahead—make this timeless piece your own.