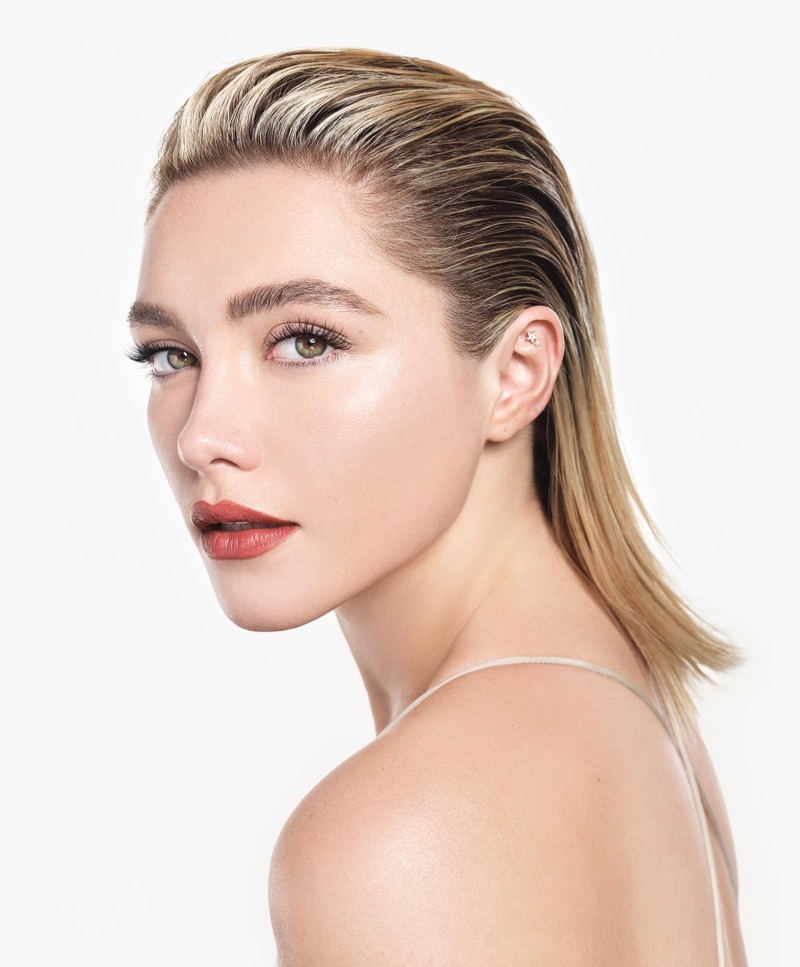 Florence Pugh, the acclaimed actress, has been unveiled as the newest ambassador for Valentino Beauty. Following her recent emotive appearance in the Valentino Rockstud advertisements, Pugh's beauty and poise are once again on full display in the mesmerizing images captured by the duo Luigi & Iango.
In one enchanting shot, Pugh dons a vibrant cut-out gown in a delicate shade of pink, flawlessly complemented by the elegant Valentino Liquirosso 115 lip and cheek color from Valentino Beauty. In yet another alluring snapshot, she showcases a different lip shade while donning a chic, strappy-backed top.
Florence Pugh – Valentino Beauty Ambassador Photoshoot
Her sleekly slicked-back blonde hairstyle is masterfully executed, amplifying the allure of her striking features. Makeup artist Alex Babsky and skilled hairstylist Peter Lux bring their expertise to the table, enhancing Pugh's natural beauty and accentuating her presence.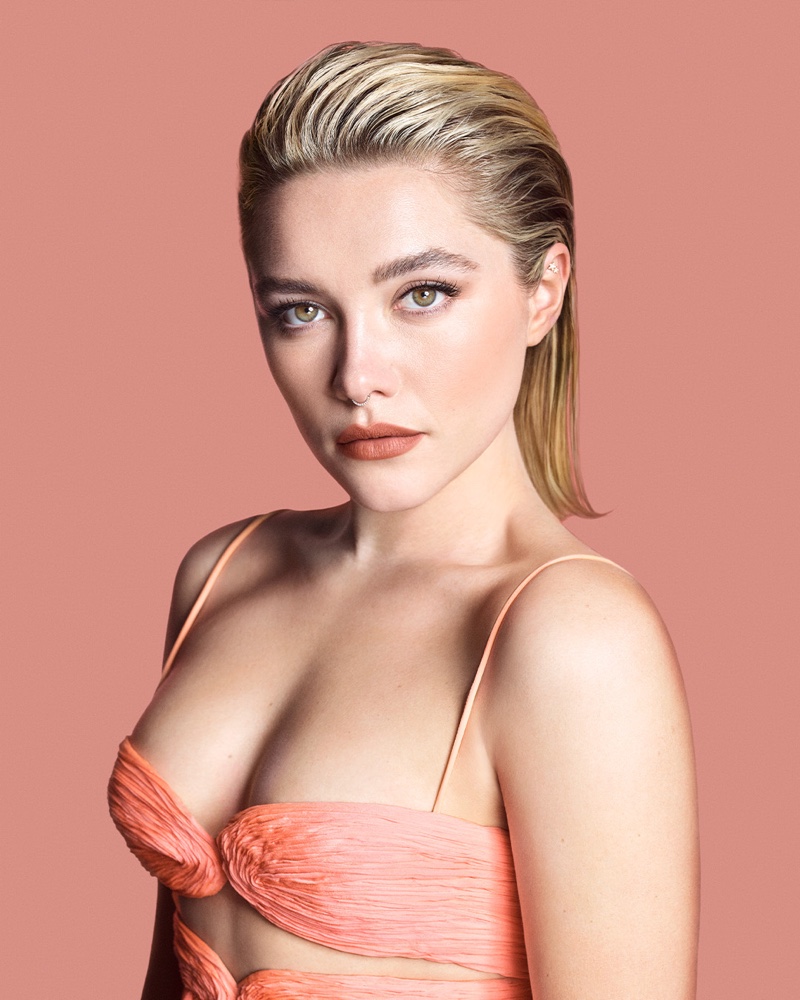 Adding the final touch of sophistication, the shoot is styled by Joe McKenna. With every element meticulously curated, Florence Pugh effortlessly embodies the timeless elegance and modern sensibility that Valentino Beauty epitomizes. For more makeup inspiration, discover the Rosso Valentino lipstick ads from the luxury brand.