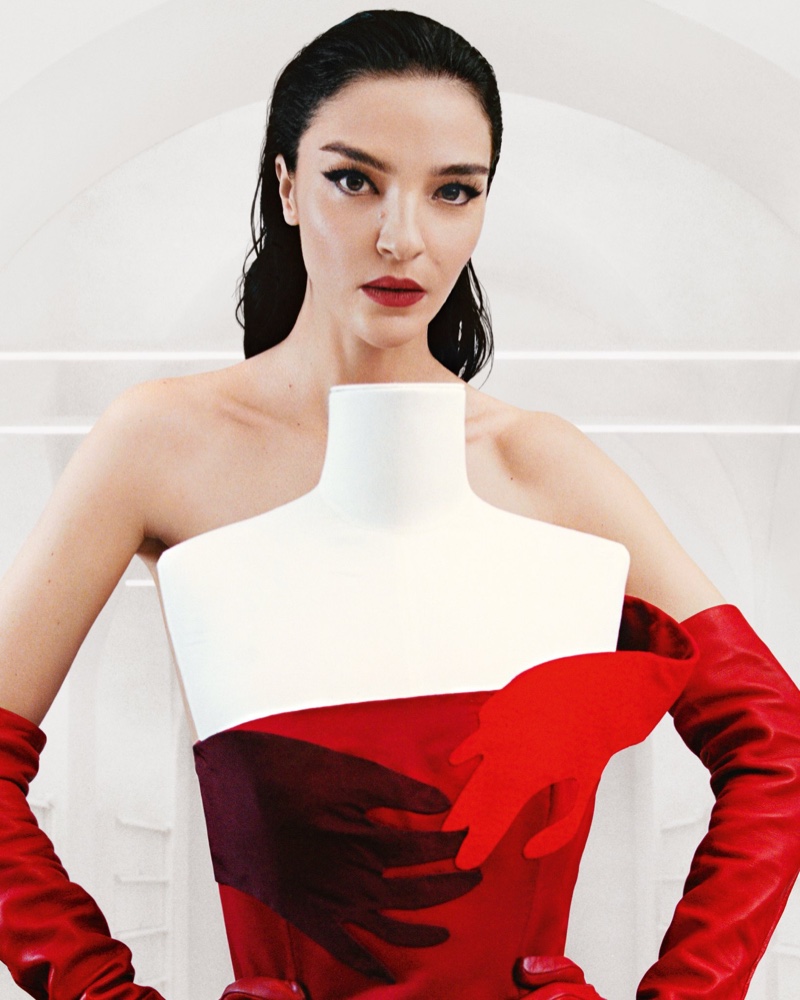 Valentino celebrates its Rosso Valentino lipstick with the Born in Rosso campaign. Mariacarla Boscono, Jill Kortleve, Malika Louback, Benedetta Piccioli, Charlie Groddeck, and Jeanne Zheng are among the cast who pose in front of mannequins that are draped in red haute couture designs from the Maison's archives.
Valentino 'Born in Rosso' Lipstick Campaign
A short film was directed by Masato Riesser and featured models displaying the vibrant red lipstick shades, including five new ones. Felicity Ingram photographed the models for still images. Rosso Valentino is a lipstick that can be refilled and comes in both a satin and soft matte finish. The lipstick can be purchased for $55, and a refill can be purchased for $30.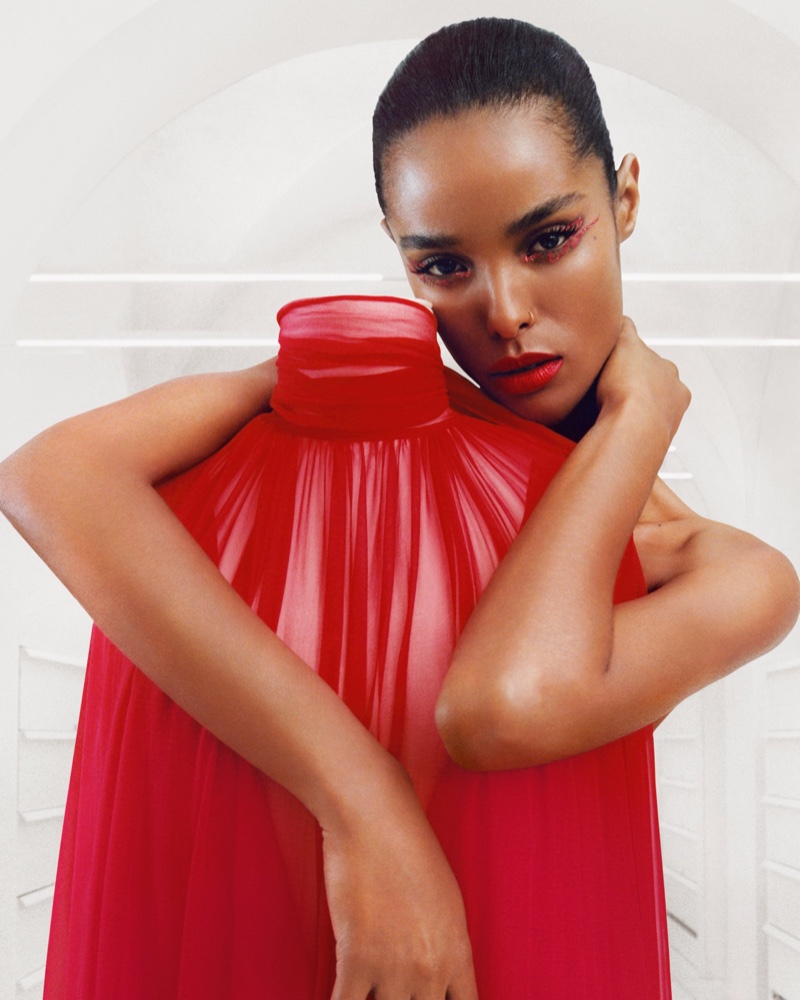 The new shades of Rosso Valentino embrace infinite possibilities to reveal your individuality: punk and romantic, free and sparkling, poetic and powerful, joyful and magnetic — multifaceted.

Valentino Beauty