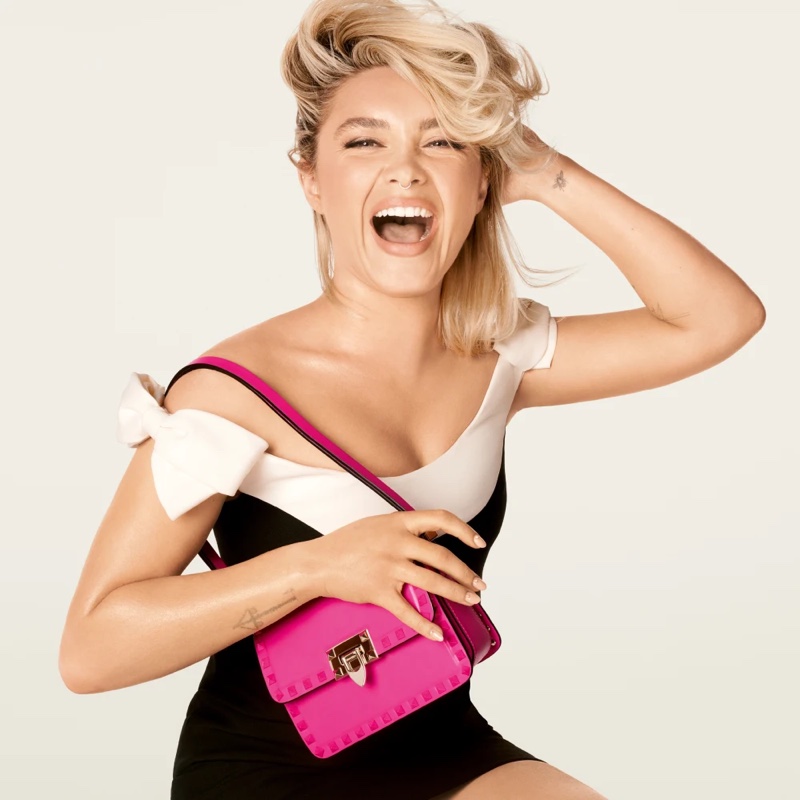 Florence Pugh is the new ambassador for Valentino and appears in the Rockstud campaign showcasing its iconic bags and pumps. The visuals, masterfully captured by Steven Meisel, transport us to a world where beauty and creativity combine.
Florence Pugh for Valentino Rockstud 2023 Campaign
Set against the backdrop of a studio, Pugh's expressive presence breathes life into a series of images. At the heart of these mesmerizing visuals lies the vision of Valentino's creative director, Pierpaolo Piccioli. His designs, which embody the essence of contemporary elegance, take center stage in the campaign.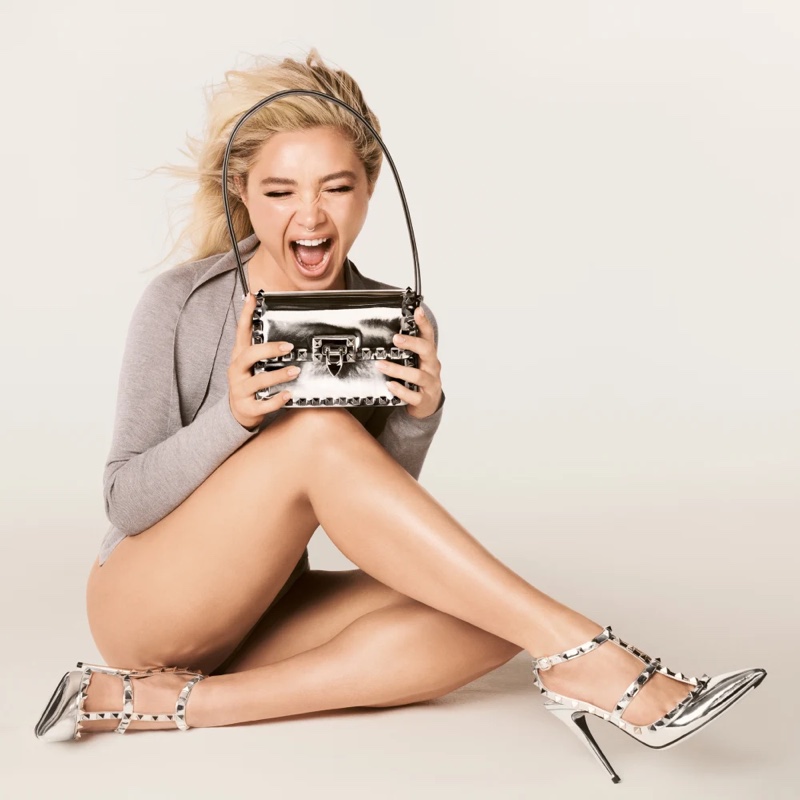 Adorned in a delightful polka-dot print bodysuit, the talented blonde exudes a playful sophistication that is as captivating as it is effortless. An off-the-shoulder dress drapes gracefully across her figure, accentuating her poise and grace. Colorful separates, expertly styled by the esteemed Joe McKenna, further amplify the striking ensembles.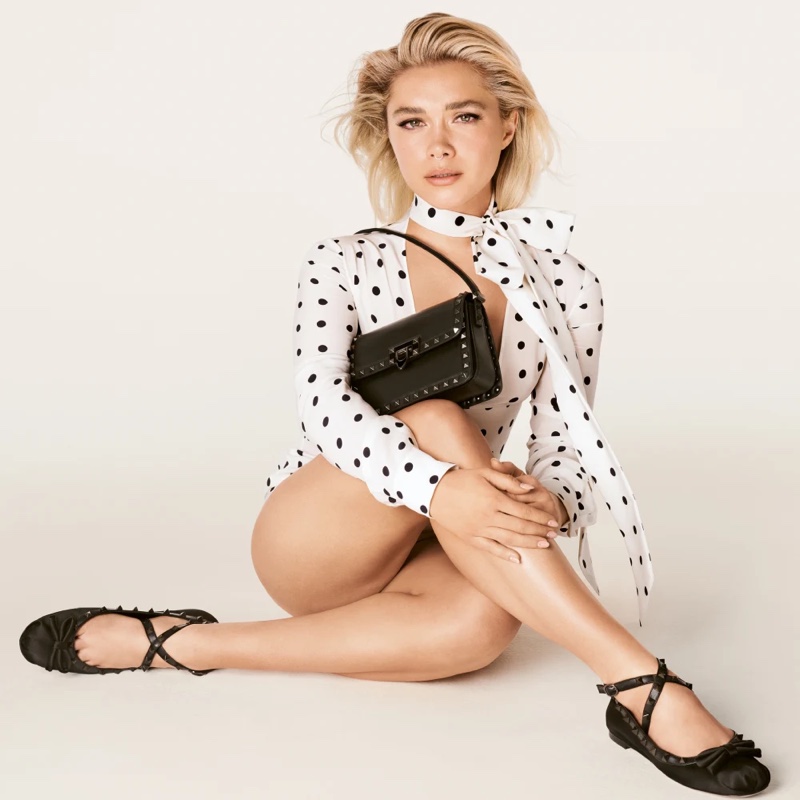 Guido Palau, a master of hairstyling, works his magic on the Dune: Part Two star's short tresses. Meanwhile, the legendary makeup artist Pat McGrath skillfully enhances Pugh's features, resulting in a flawless canvas. Always at the forefront of fashion, Valentino also recently debuted its spring 2023 campaign and party collection.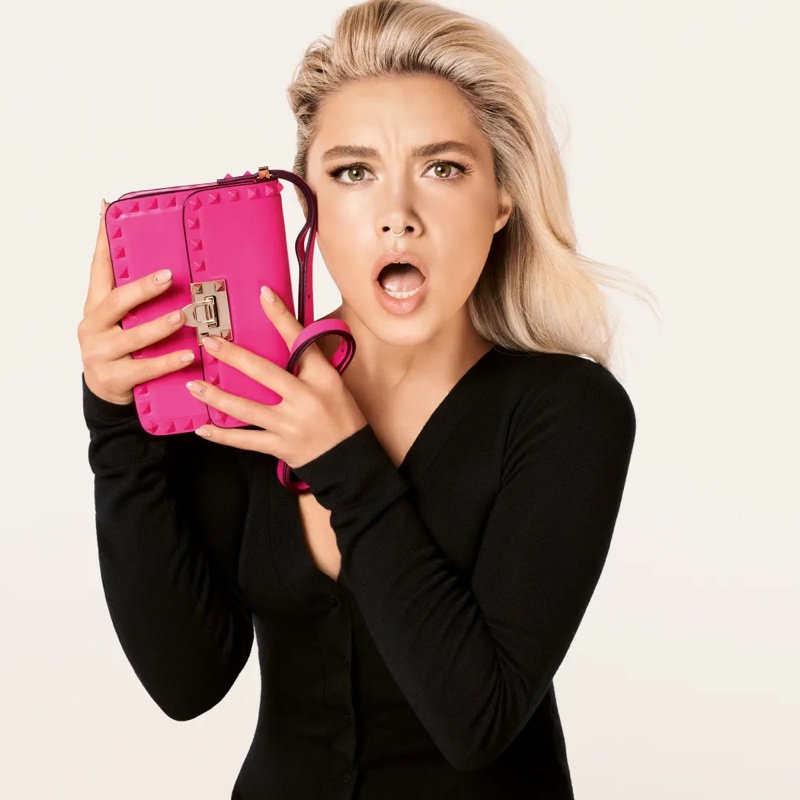 However, the true star of this campaign is none other than Valentino's iconic Rockstud. For over a decade, this symbol has become synonymous with the brand's accessories, captivating fashion fans across the globe. As if to capture the essence of this daring design, the campaign introduces a new slogan, "I Mean…It's Rockstud!".