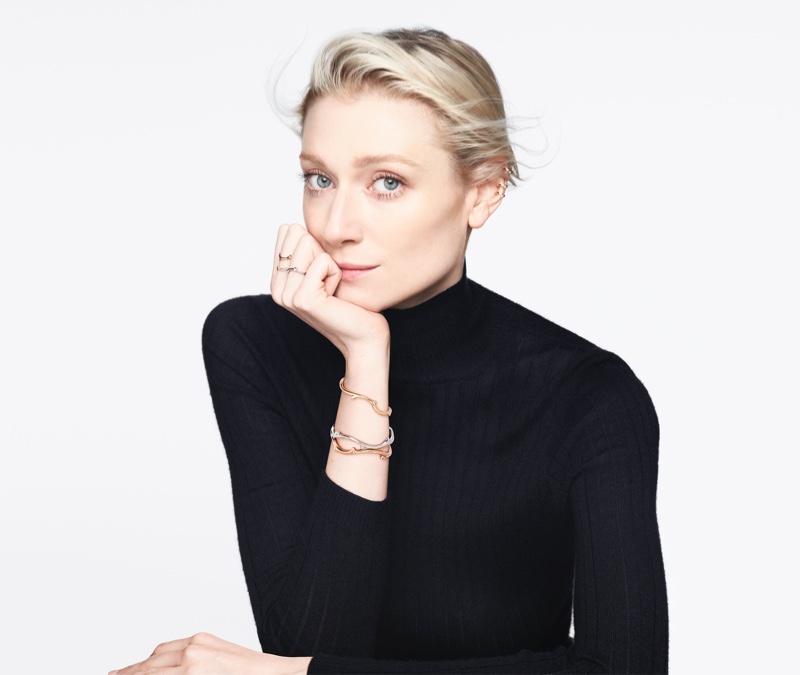 Actress Elizabeth Debicki appears in her debut campaign for Dior's La Rose Dior jewelry collection. 'The Crown' star was named the French fashion house's jewelry ambassador late last year. The blonde actress is known for appearing in films like Tenet, The Man From U.N.C.L.E., and The Great Gatsby.
Dior La Rose Dior Jewelry Campaign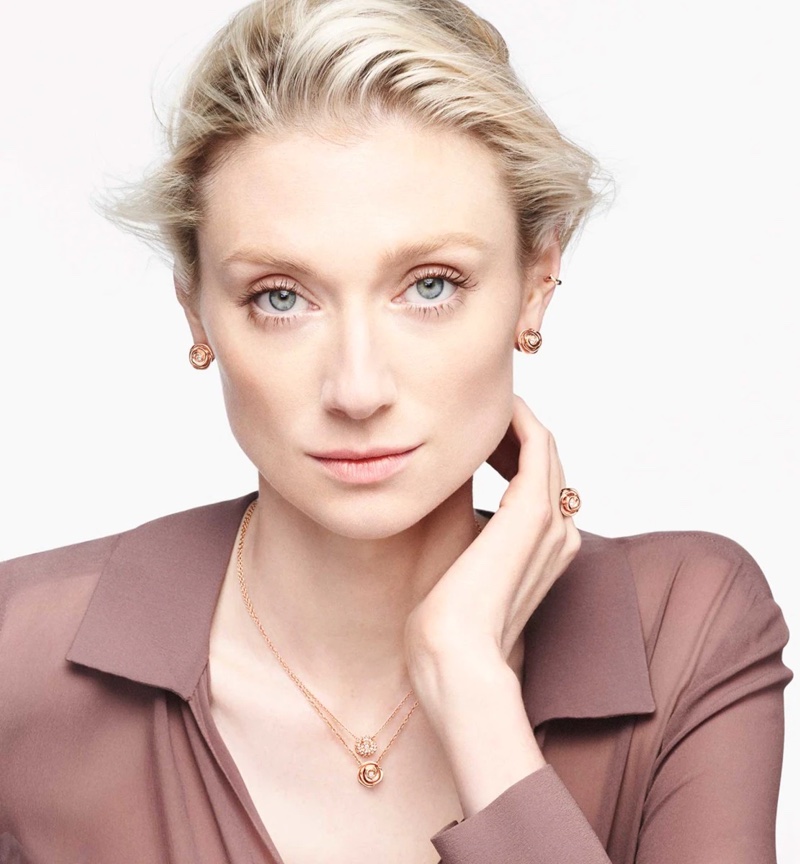 Photographer David Sims captures studio portraits of Elizabeth wearing rose-inspired accessories. Designed by Victoire de Castellane, rings, earrings, bracelets, and necklaces take inspiration from the Paris' Bagatelle rose garden, among other influences. Precious materials include rose gold, diamonds, and white gold.
Related: Cara Delevingne Impresses in New Dior Rose des Vents Jewelry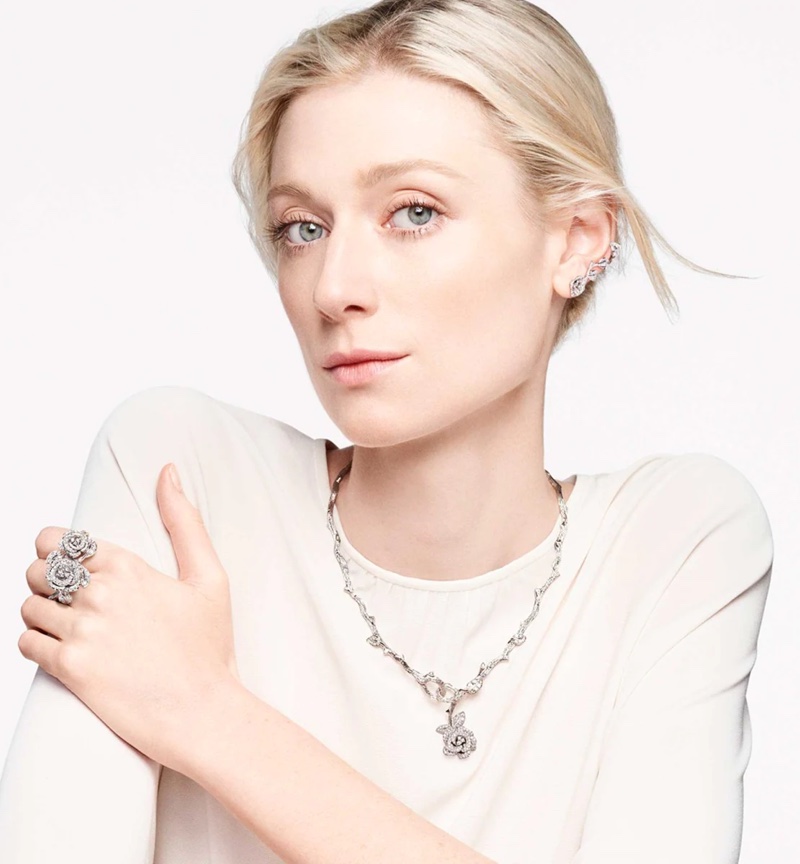 "To [Christian Dior], the queen of all flowers, which perfumed and beautified his childhood, was none other than the rose. Fascinated by this floral odyssey, Victoire de Castellane embellishes and reimagines it through her jewelry creation," the brand states.