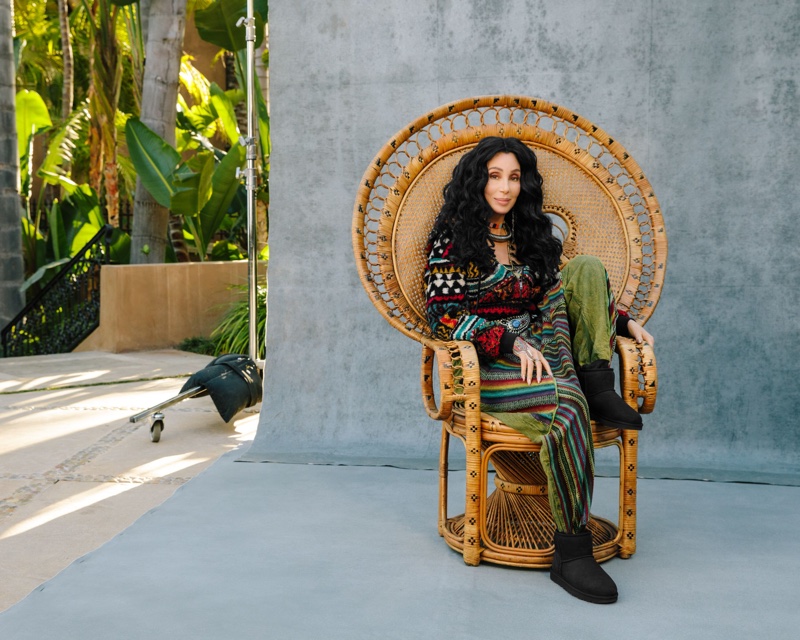 UGG taps another icon to front its spring-summer 2022 campaign starring legendary singer, actress, and humanitarian Cher. The superstar poses on location at her Malibu, California, home, photographed by Neil Favila. Cher wears the Classic Mini boot and Coquette slipper in black.
UGG Spring 2022 Campaign
The dark-haired beauty pairs the footwear with a boho-style sweater and trousers featuring multi-colored patterns. In another shot, Cher shows off a red velvet kaftan featuring embellishments. She can also be seen in a short film directed by Kauai Moliterno and Michael Barth.
Related: Cher Poses for CR Fashion Book Cover Shoot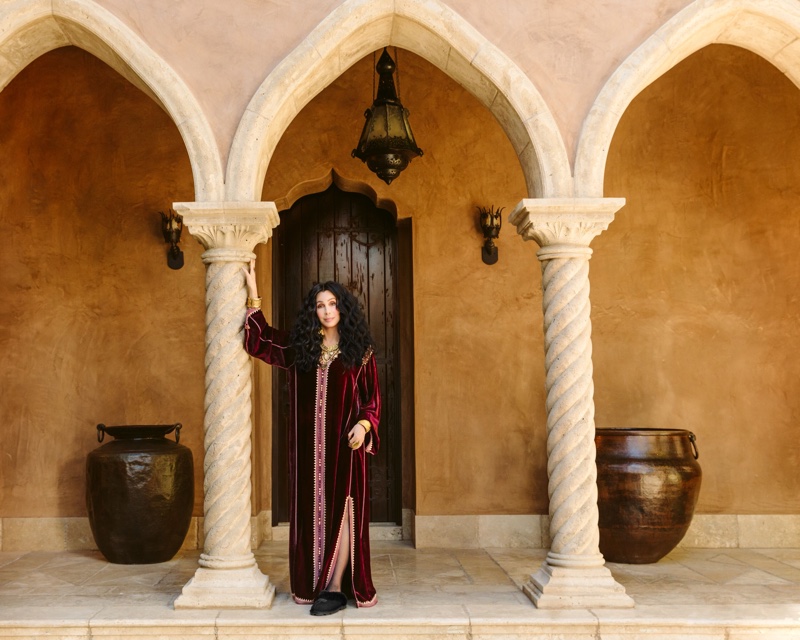 "I've spent a lifetime of people either hating me or loving me; and I mean, you want to be loved, but finally it's like 'f*ck it,'" shares Cher during the campaign shoot. "How you 'Feel' is the most authentic part of you as a human being," she also says. "I chose to be an artist. But the hard part is succeeding and failing in front of the entire world.