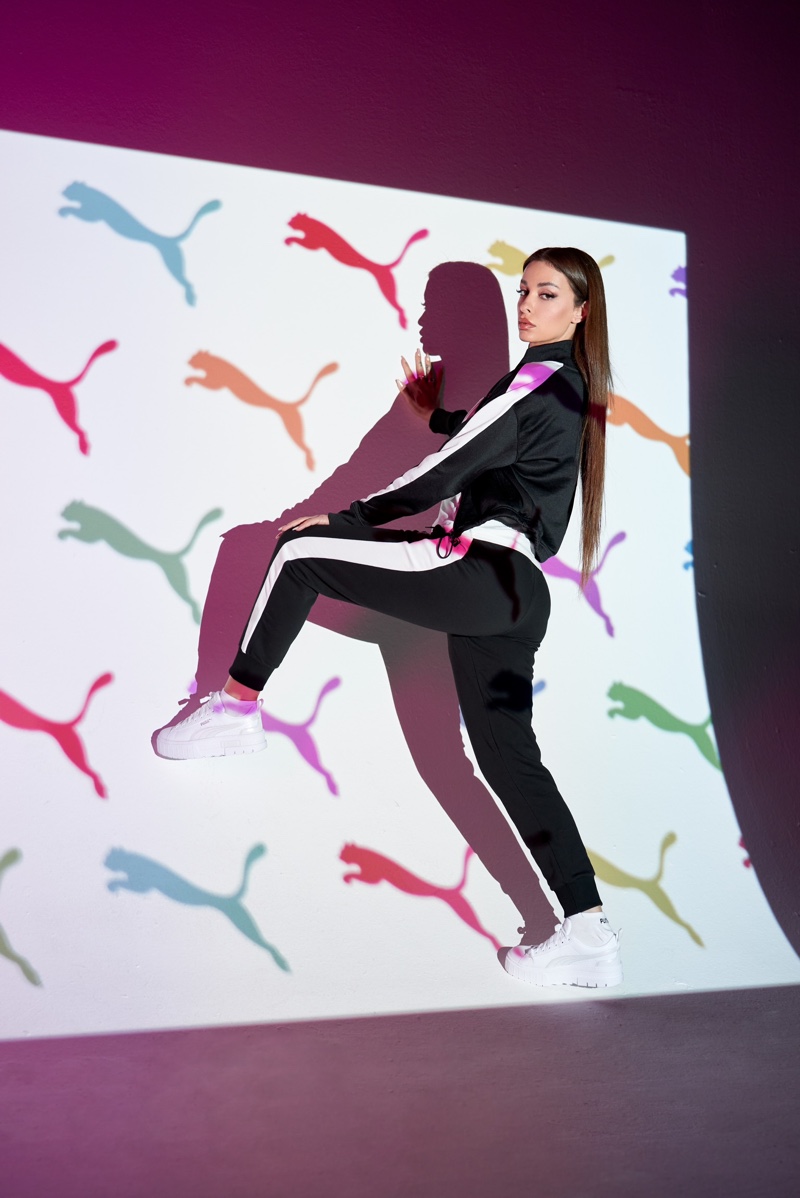 Eleni Foureira, a Greek singer with over a billion Spotify listens, has been named a PUMA ambassador. Her confident demeanor and attitude make her an excellent choice for PUMA, whose brand name conjures up images of strong, sleek wild cats.
PUMA – Eleni Foureira – Ambassador Announcement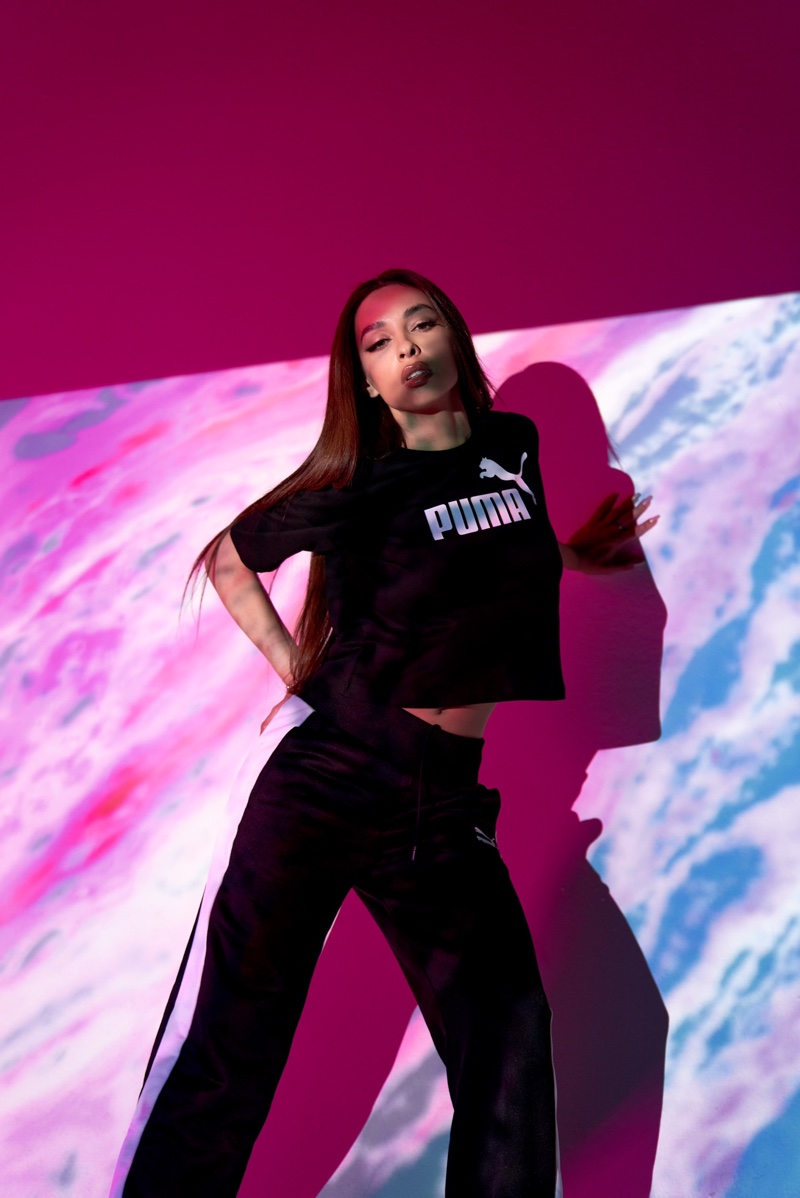 Eleni Foureira is pictured in an accompanying photoshoot wearing a black and white T7 jacket and sweatpants, as well as white Mayze sneakers. A black PUMA t-shirt is tucked beneath her jacket. The brunette poses against a backdrop of projected images, including big cat silhouettes.
Eleni Foureira will also participate in PUMA's 'She Moves Us' campaign, which will bring together all of PUMA's female ambassadors to celebrate women who have made strides toward equality in sports and culture around the world. Eleni stated that she is honored to be a PUMA brand ambassador because she can contribute to a company that has been elevating women for many years. In a future campaign, she will also pose for the popular Kosmo Rider shoes.
Related: Winnie Harlow Dives Into PUMA Bodywear & Swimwear Campaign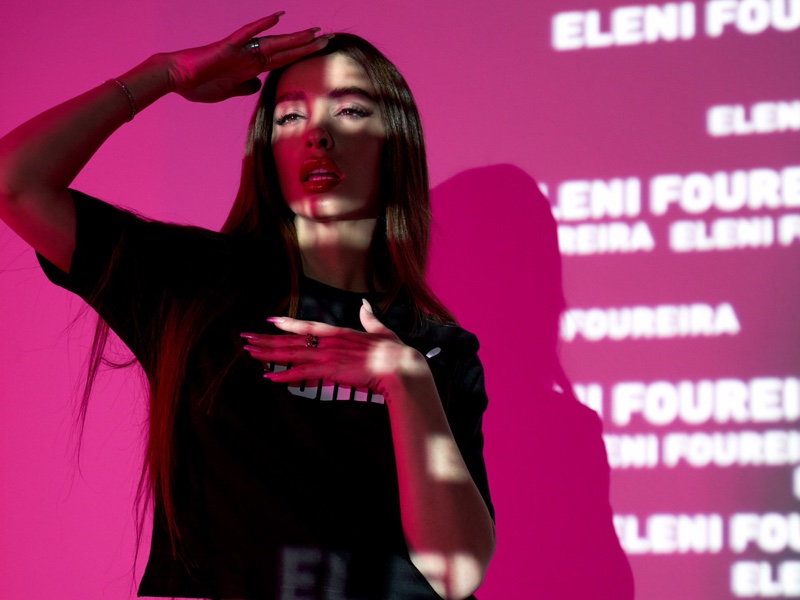 "We are so excited to welcome Eleni to the PUMA Family as a brand ambassador," shares Johan Kuhlo, General Manager EEMEA Distribution at PUMA. "Her confident style and attitude match perfectly with our brand values and we look forward to working together."