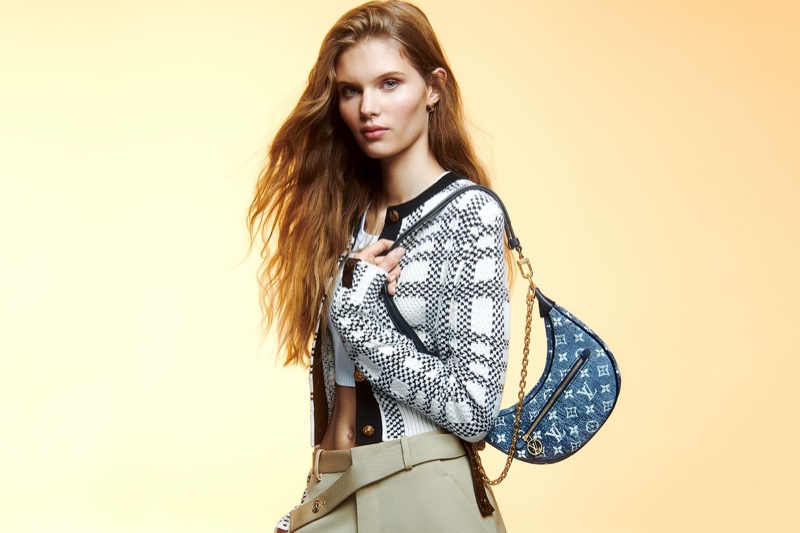 French fashion house Louis Vuitton launches its Monogram Jacquard Denim collection, including handbags, shoes, wallets, caps, and more. Campaign images starring models Ida Heiner, Mika Schneider, and Clémentine Balcaen highlight four iconic bag styles.
Louis Vuitton Monogram Jacquard Denim Campaign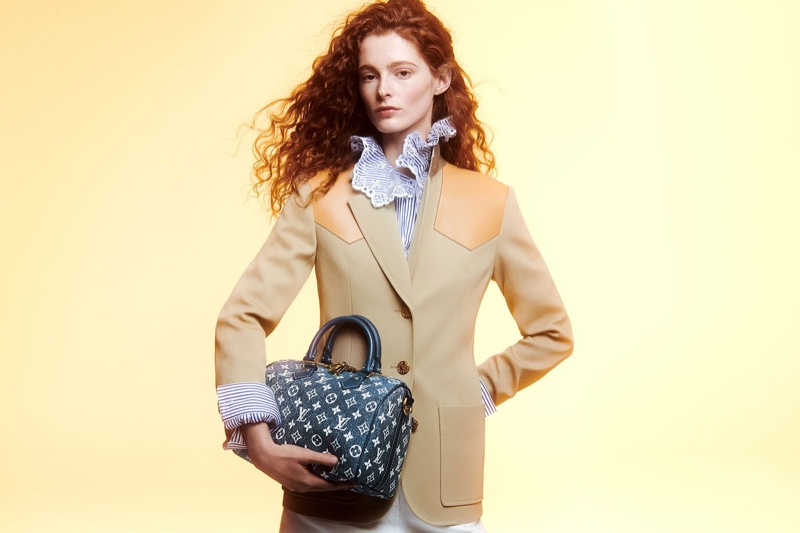 The Speedy, Loop, Dauphine, and Onthego stand out in denim blue. Select pieces also come in a pink fabrication for a more playful look. "Featuring a stonewashed effect, Louis Vuitton's new denim collection recreates the iconic Monogram motif with a jacquard technique," Louis Vuitton shares.
Related: LV SKi | Louis Vuitton Unveils Winter Sports Collection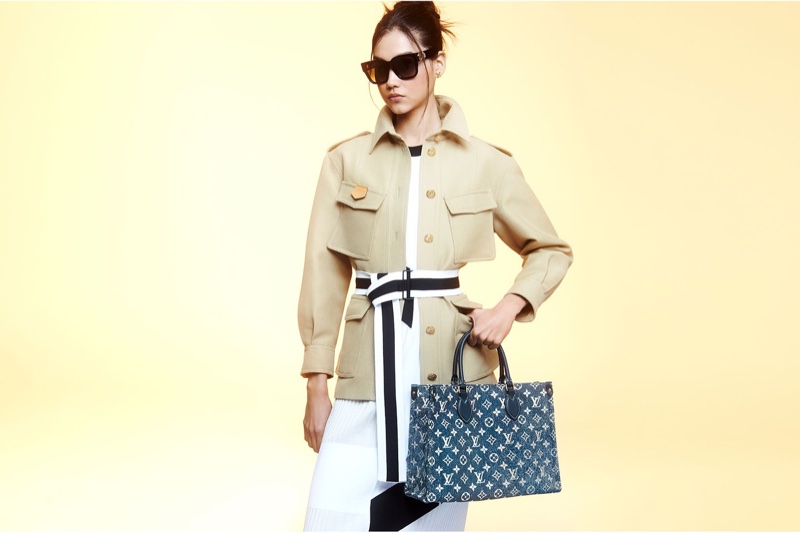 The bags are worn with long coats, cardigans, sunglasses, and more. Robin Galiegue photographed the campaign with models posing against a warm studio backdrop. Marie-Amelie Sauvé also styles the shoot.