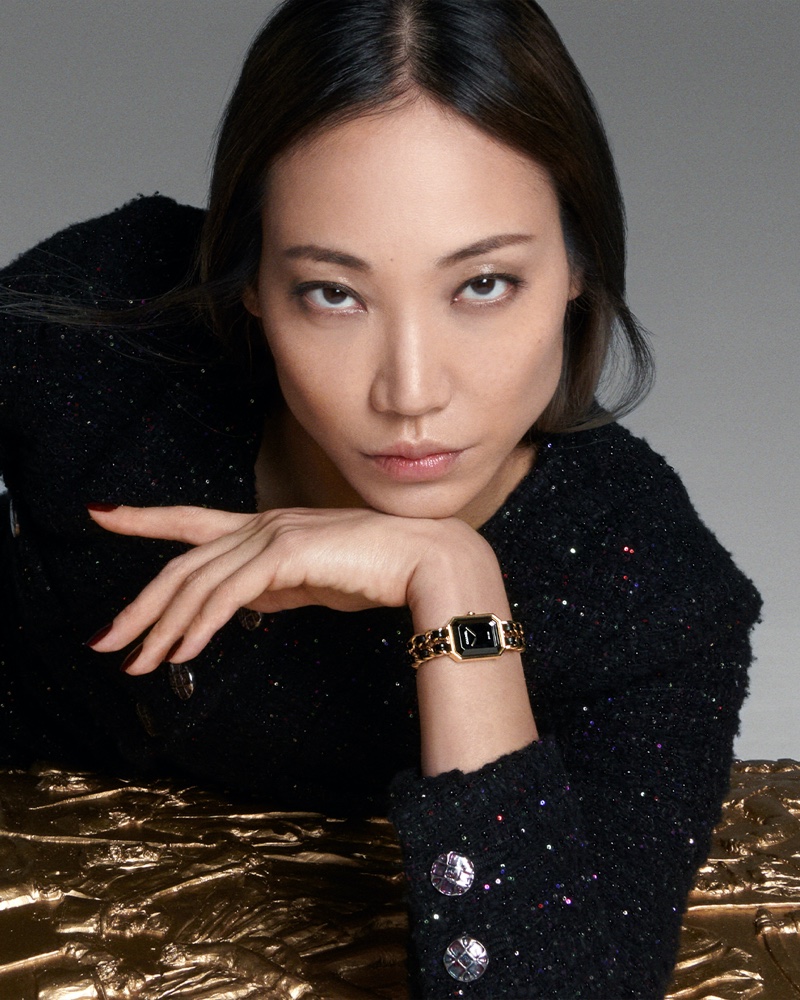 The Chanel Première watch was originally launched in 1987 and became an instant icon. The style has been reissued with the Première Édition Originale, and model Soo Joo Park fronts a campaign celebrating the timepiece. The watch features an octagonal case inspired by Place Vendôme.
Chanel Première Édition Originale Watch Collection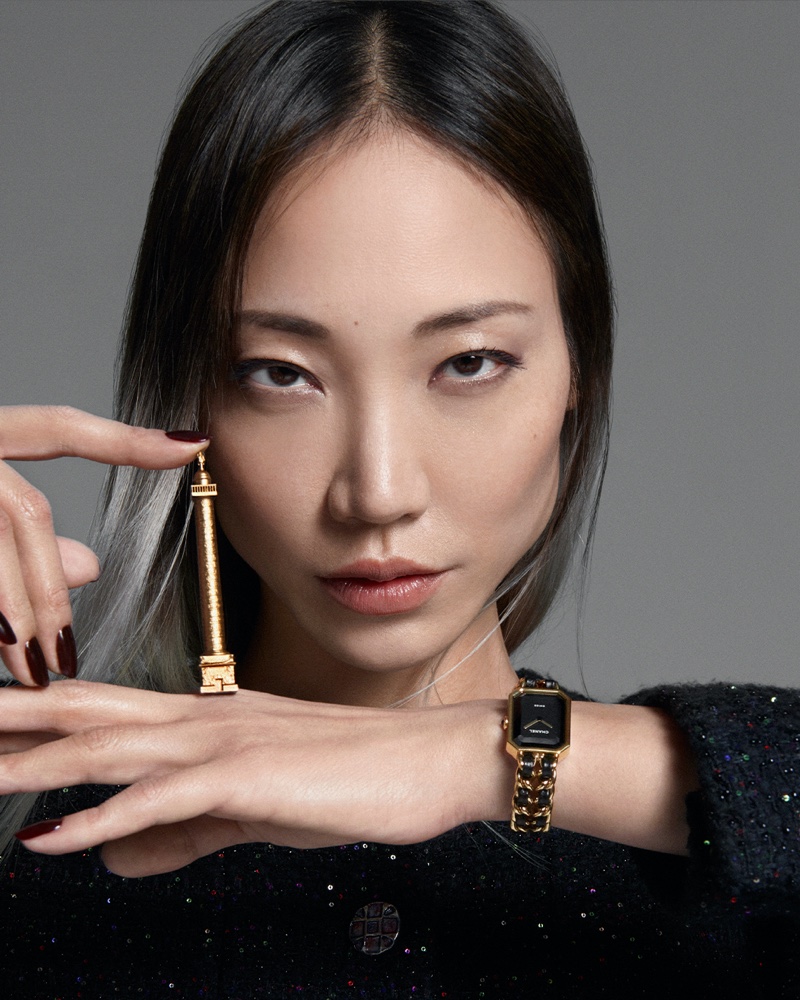 The Première Édition Originale watch by Chanel is also a tribute to the iconic N°5 fragrance bottle. The stopper of the fragrance bottle is featured on the dial of this timepiece. Evoking Chanel handbags, it's finished off with a chain bracelet interlaced with leather.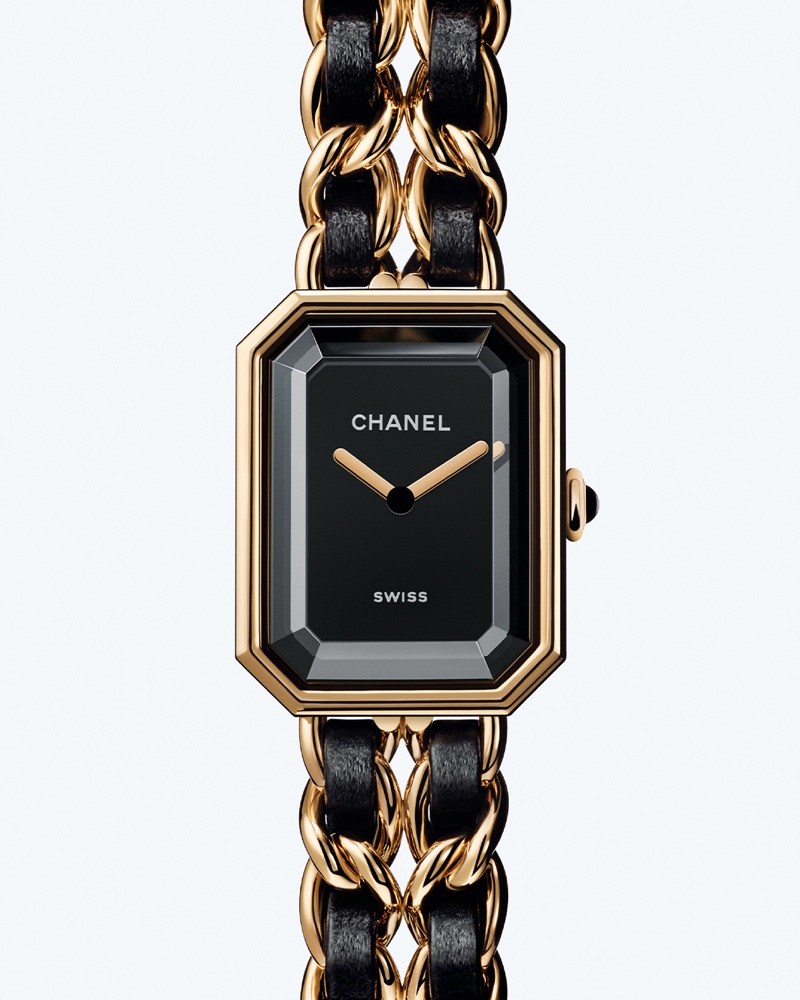 Soo Joo Park models the Première Édition Originale with a beautifully tailored coat adorned with a glittering effect. It combines the colors of black and gold for a classic look. The intricate designs that adorn the iconic watch create the perfect piece to complete your wardrobe.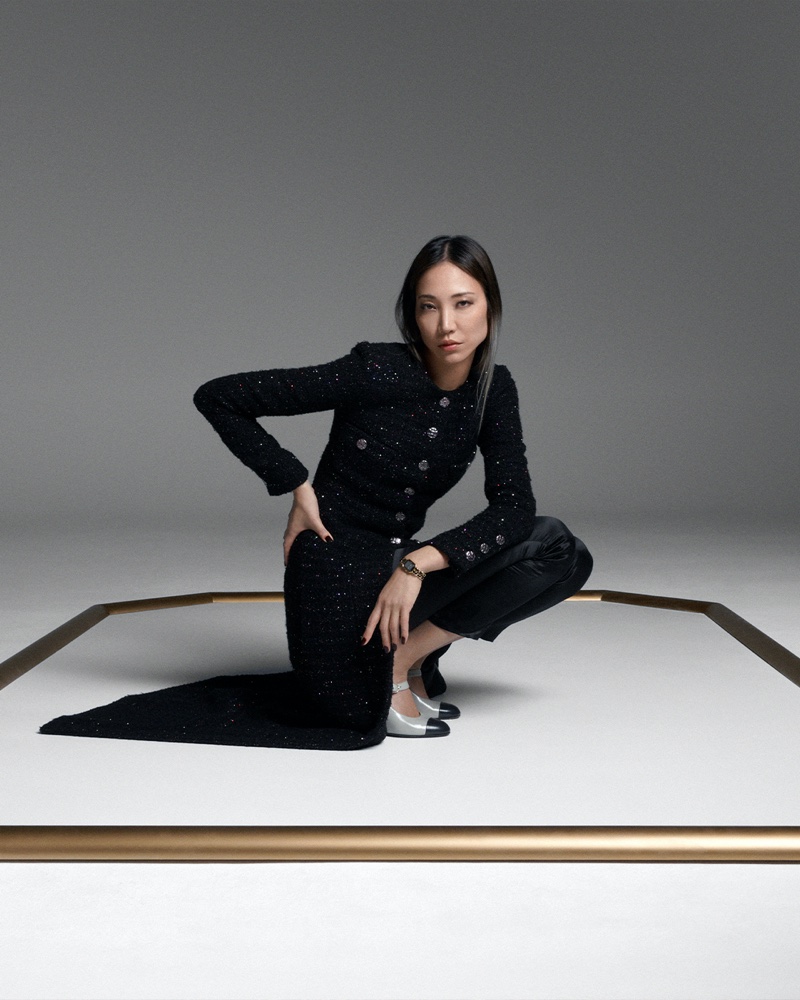 The combination of leather and metal creates a flexible design that is great to wear on many occasions. You can also see Soo Joo wear some of Chanel's iconic watches with its Most-Wanted collection of timepieces. And don't forget to check out the French brand's cruise 2023 campaign.