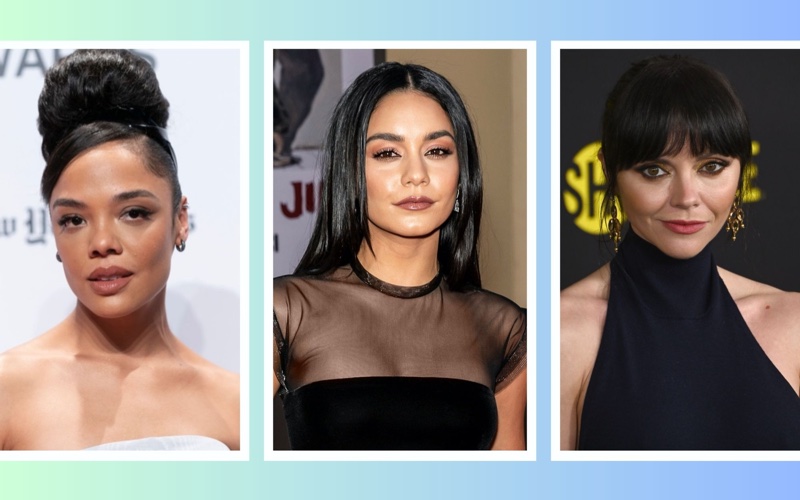 Black hair has always had a certain mystique to it. From gothic to glamorous, these actresses with black hair have stood out in Hollywood. Whether rocking a 1920s-inspired bob or mermaid tresses, these stars know how to flaunt their raven locks. From Christina Ricci to Kerry Washington, discover talented thespians that showcase black hair color below.
Actresses with Black Hair
Vanessa Hudgens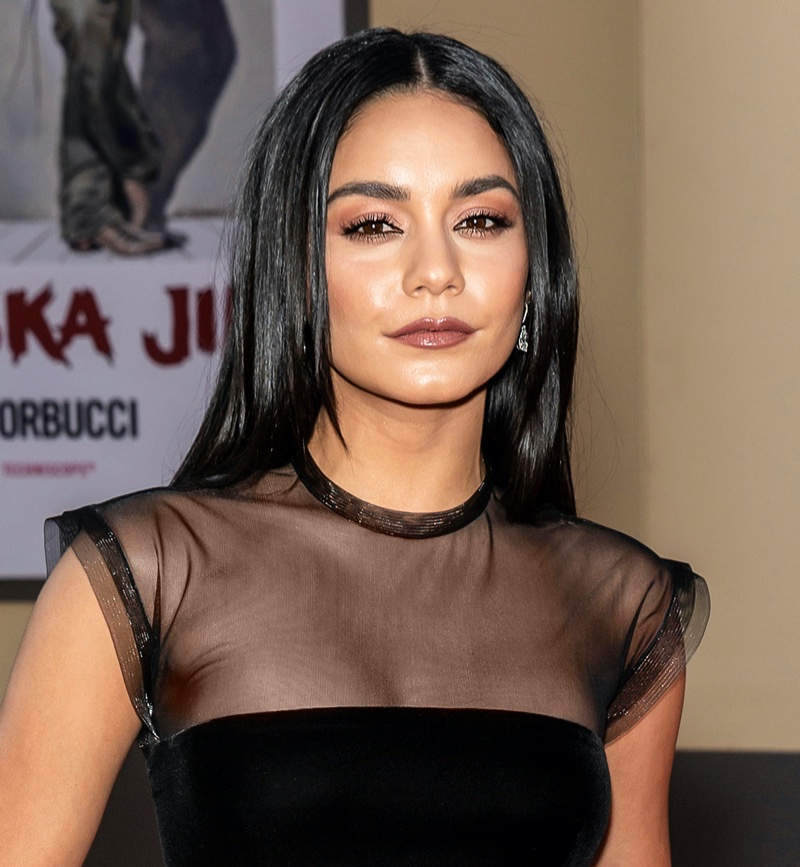 Vanessa Hudgens has captivated audiences as an actress and a Millilenal style icon. She shot to fame with her performance in the High School Musical series and has since showcased her acting range in a variety of roles.
Whether donning long, flowing, bohemian-inspired locks or experimenting with shorter styles, Hudgens' black hair color reflects her adaptable fashion sense and artistic versatility.
Gabrielle Union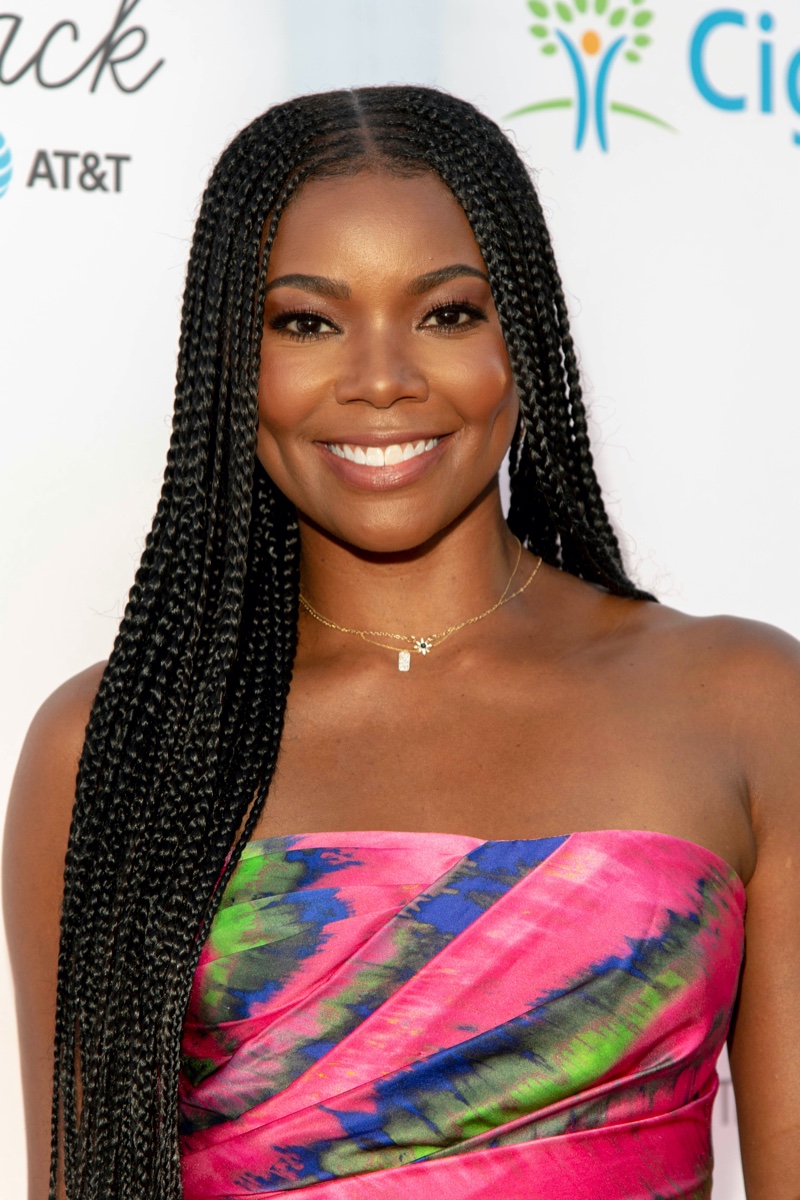 Gabrielle Union is an acclaimed American star known for being one of the most iconic Black actresses of the 1990s, known for her natural beauty and girl-next-door persona.
Union's breakthrough came with her role in Bring It On, and she's continued to impress with her performances in films like Bad Boys II and TV series such as Being Mary Jane. The star has shown off a variety of hairstyles, but her black tresses have been sleek and straight to voluminous and curly.
Beyond acting, Union is recognized for her influential activism and insightful writing, which includes a candid memoir, We're Going to Need More Wine, and the follow-up, You Got Anything Stronger?
Krysten Ritter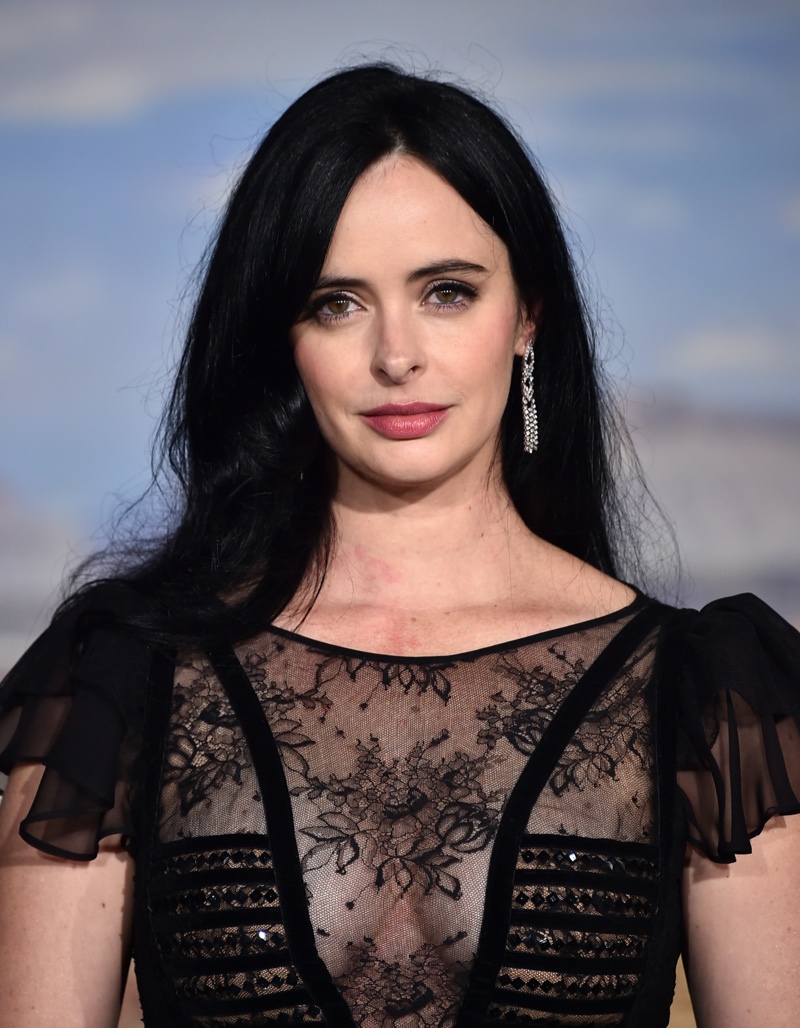 Krysten Ritter is an accomplished American actress renowned for her captivating black hair. With her pale skin, it makes a striking contrast. She made a name for herself as Jane Margolis in the highly-praised series Breaking Bad before gaining worldwide recognition as the formidable Jessica Jones in Marvel's Netflix series.
Her influential roles across various genres and her distinct style and magnetic charisma have solidified her as a compelling figure in the entertainment industry. Her signature raven-black hair is as striking as her myriad of talents.
Christina Ricci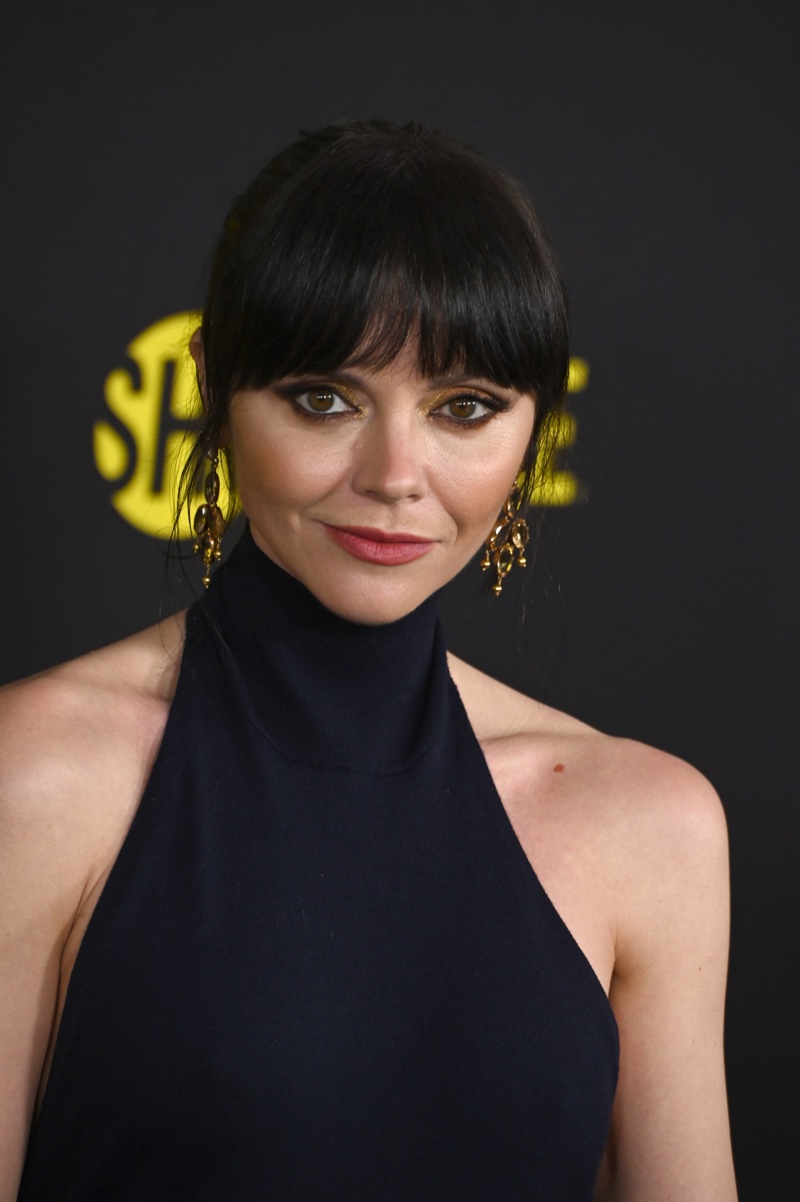 Christina Ricci is a famous American actress well-known for her enchanting black hair, including wearing it in chic bangs and a sleek bob. Ricci began her journey in acting at a young age, earning acclaim for her role as Wednesday Addams in The Addams Family.
She has since transitioned into more mature roles in films such as Black Snake Moan, Monster, and the hit Showtime series, Yellowjackets. Besides her raven hair, Christina is known for her striking eyes and cheekbones.
Selena Gomez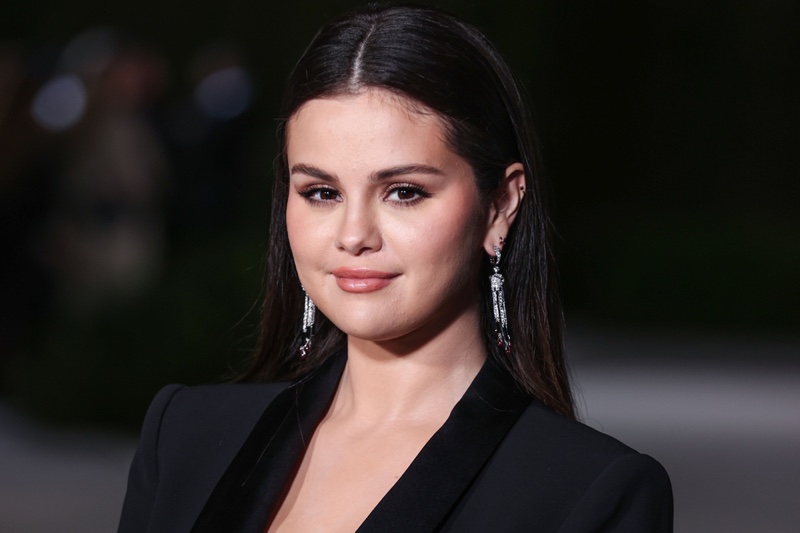 Selena Gomez is an acclaimed American singer, actress, and producer known for her gorgeous black hair and multifaceted talents. She first gained fame as a child star in "Wizards of Waverly Place," and has since evolved into a successful music artist and influential producer.
Her role on Hulu's Only Murders in the Building has shown her return to her acting roots. Selena cements her place as a beauty icon with her makeup brand, Rare Beauty, launched in 2020.
Gomez's hairstyles, whether it's her long waves, blonde tresses, or a sleek bob, reflect her versatile fashion sense and mirror her dynamic career.
Catherine Zeta-Jones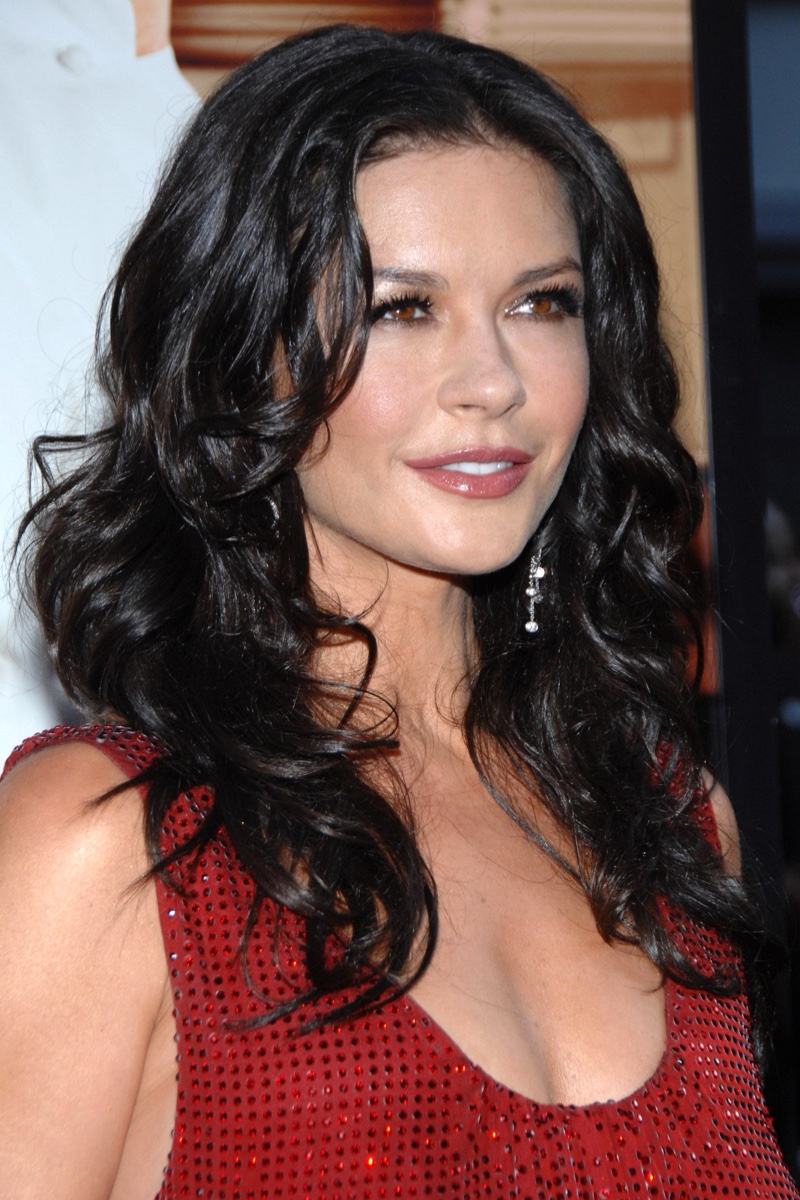 Catherine Zeta-Jones is a celebrated Welsh actress known for her rich black hair and extraordinary talent. She entered the limelight after her breakout role in The Mask of Zorro, leading to a string of successful films, including Chicago, for which she won an Academy Award for Best Supporting Actress.
Her role as Morticia Addams on Netflix's Wednesday has introduced her to a new generation. With her classic looks, the star channels Old Hollywood glamour wearing her tresses in polished waves.
Lucy Hale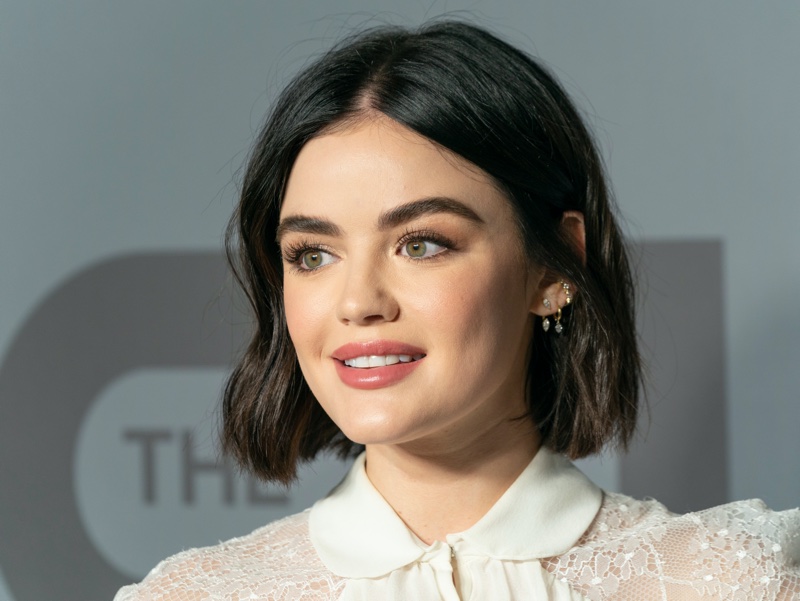 Lucy Hale is most famous for her role as Aria Montgomery in the TV series "Pretty Little Liars," her short black hair on the show became her signature look. But she has also shown off longer and lighter tresses in recent years. In addition to acting, Hale has exhibited musical abilities, releasing a pop country album, "Road Between."
Jennifer Connelly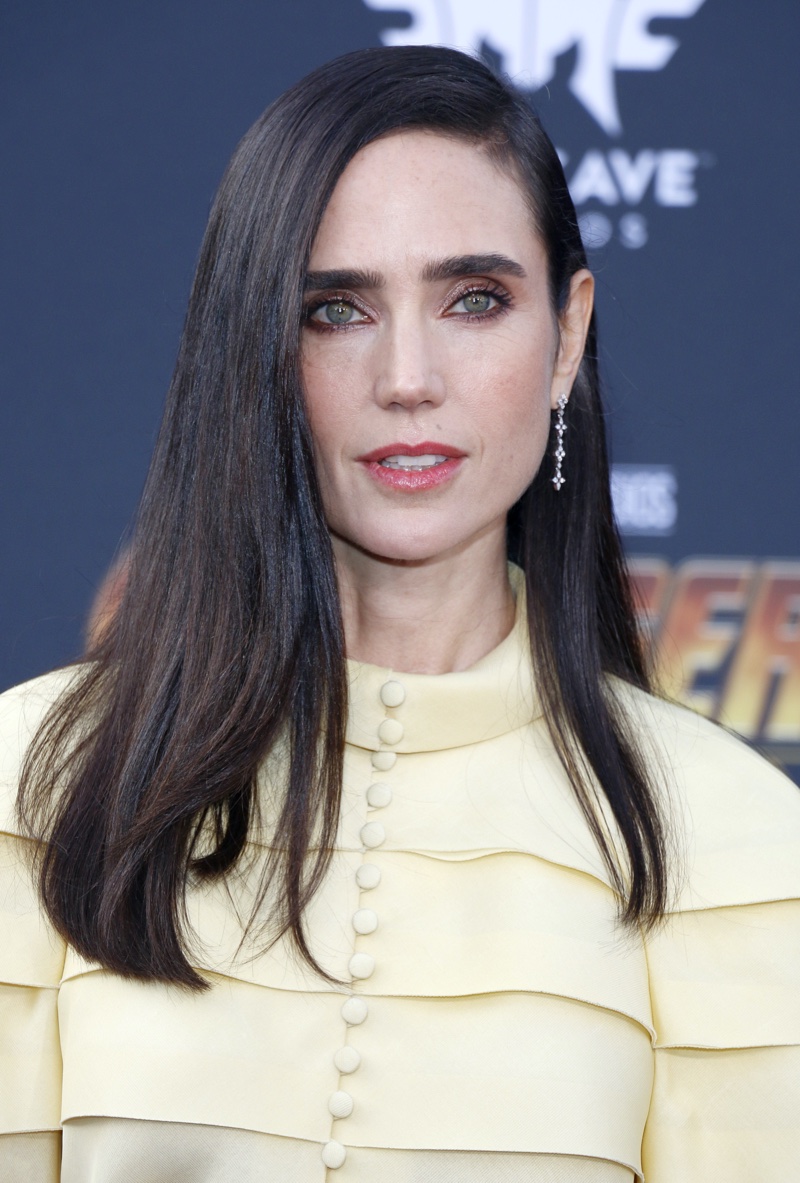 Jennifer Connelly is a revered American actress known for her hair, whether jet black or dark brown. Connelly's acting career took off after her performance in the movie Labyrinth, and she has continued to captivate audiences with roles in films like Top Gun: Maverick and A Beautiful Mind, which earned her an Academy Award for Best Supporting Actress. 
She often wears her tresses in a sleek style with a side part. In the fashion world, Jennifer has been a muse to French fashion houses Balenciaga and Louis Vuitton.
Kerry Washington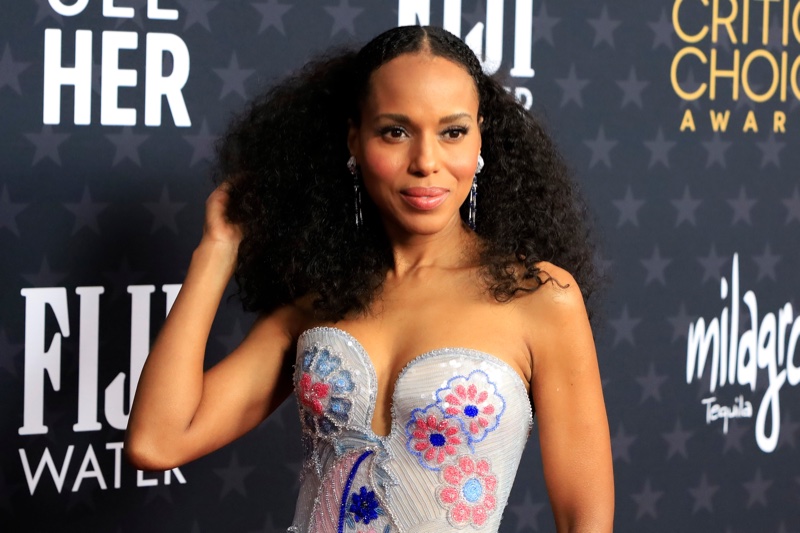 Kerry Washington is most well-known for playing Olivia Pope in the television series, Scandal. However, her acting prowess first captured attention in the drama Ray, and she would later appear in Django Unchained Hulu's Little Fires Everywhere.
Kerry's hairstyles, ranging from sleek bobs to curly afros, reflect her ability to embody diverse characters and styles.
Lucy Liu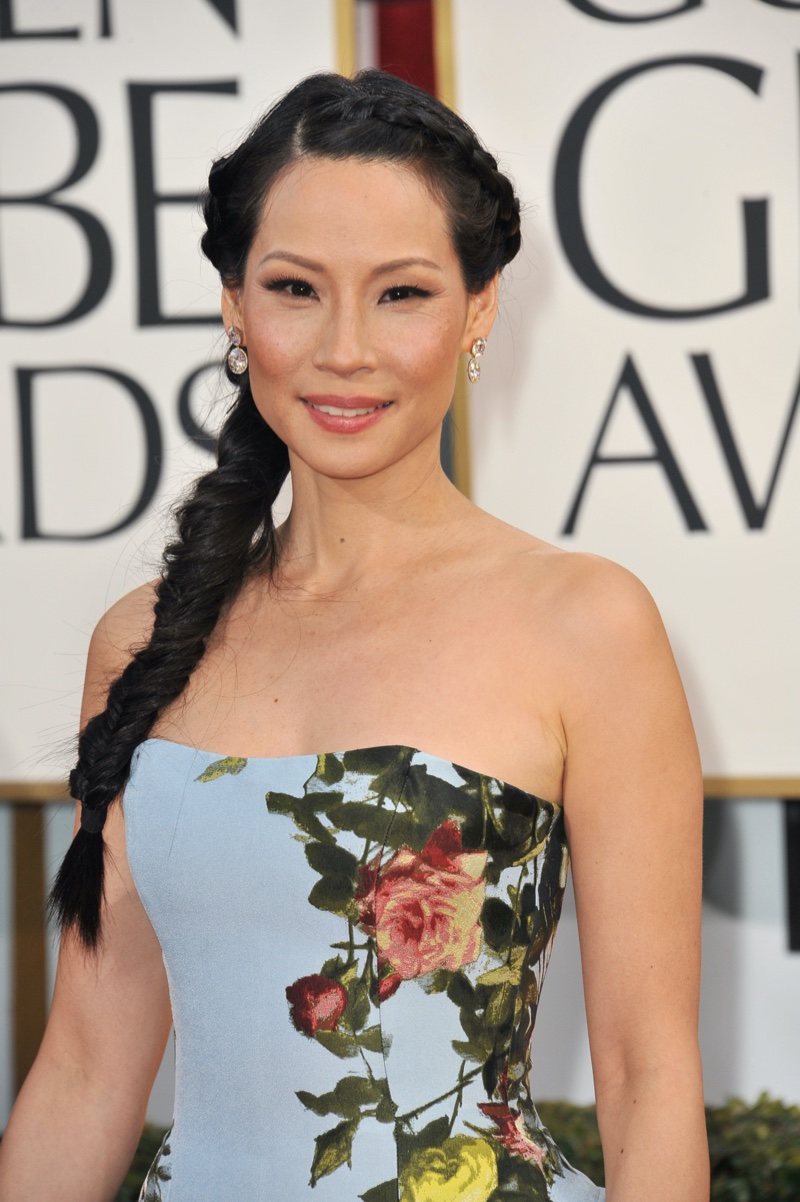 Lucy Liu is another revered actress with black hair. She entered the spotlight with her role in the TV series Ally McBeal and has since remained a household name with her performances in Charlie's Angels and Elementary.
Liu's hairstyles, varying from chic braids to sophisticated updos, complement her diverse roles and underscore her status as a style icon.
Keke Palmer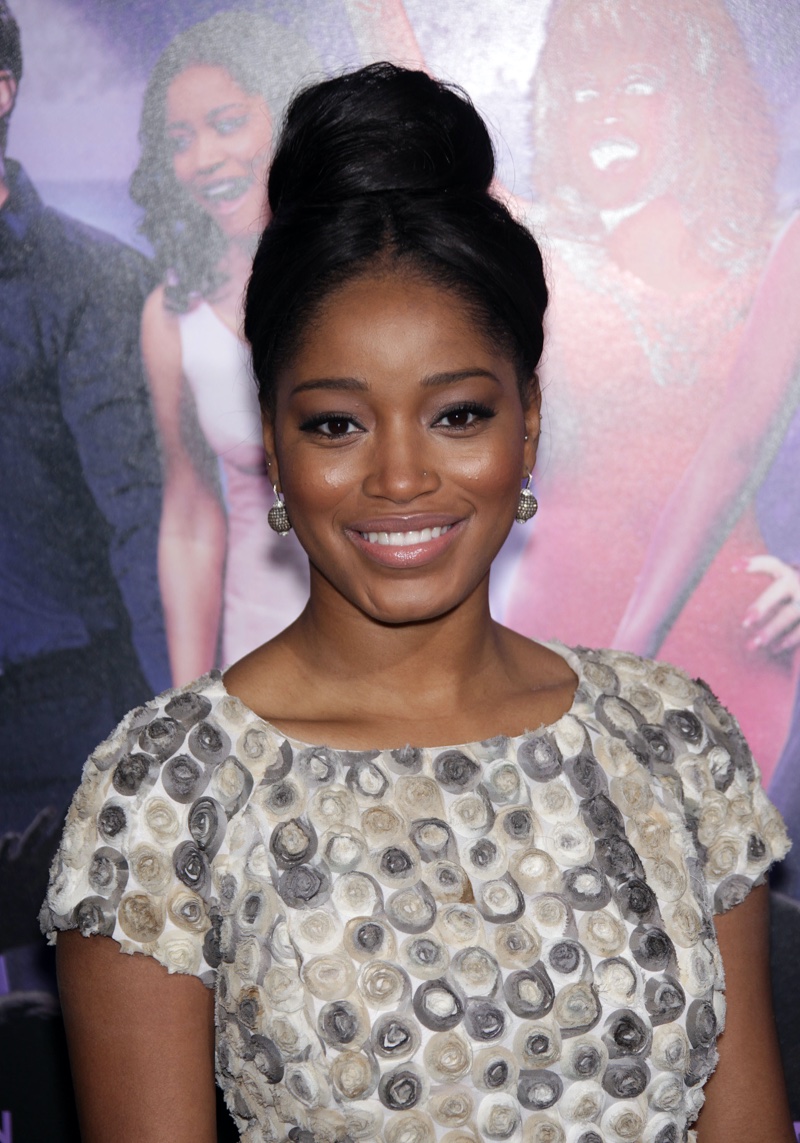 With her stunning dark hair and dynamic talents, Keke Palmer, the American actress, singer, and television personality, has made a lasting impression on the entertainment industry. She first charmed audiences with her breakthrough role in "Akeelah and the Bee."
She has continued to shine in a diverse range of projects like Nope, Alice, and Hustlers. Whether rocking sleek updos or embracing stylish box braids, Palmer's hairstyles exude her fearless and bold persona.
Constance Wu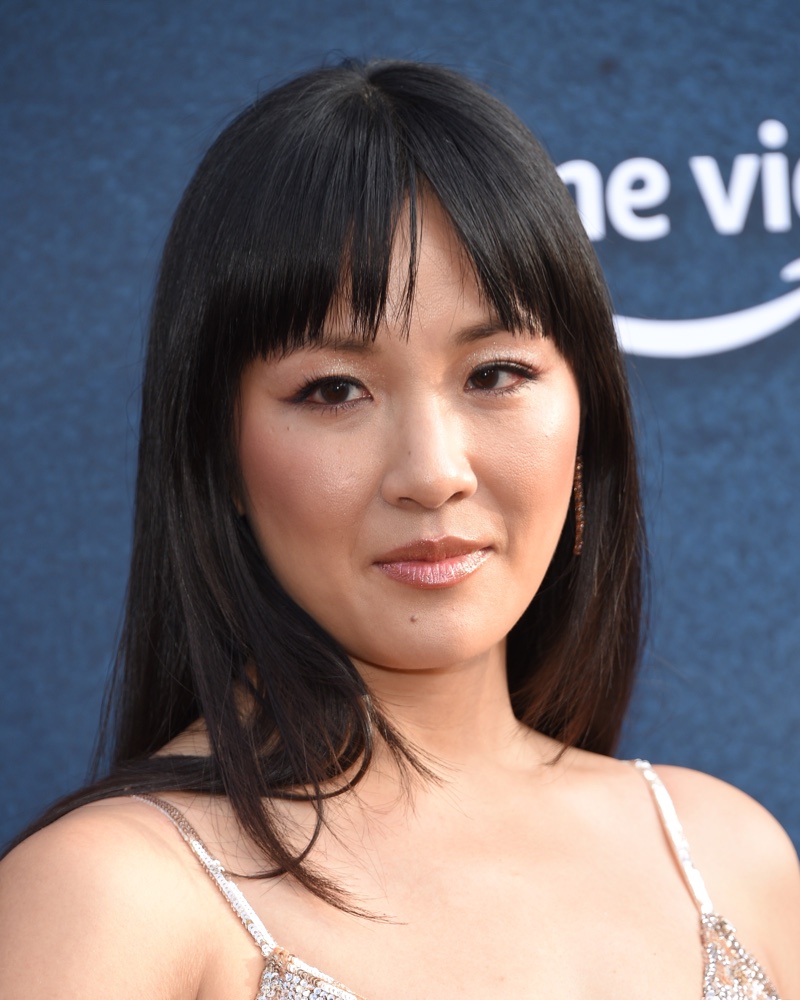 Constance Wu is another star who rocks black hair. Wu gained prominence for her role as Jessica Huang in the hit series Fresh Off the Boat, and she further cemented her status as a leading actress with her remarkable performance in the film Crazy Rich Asians.
She also starred in Hustlers, showing her versatility as a dancer on the come-up. Her hairstyles, from sophisticated updos to casual waves, reflect her versatile style and complement her dynamic roles.
Tessa Thompson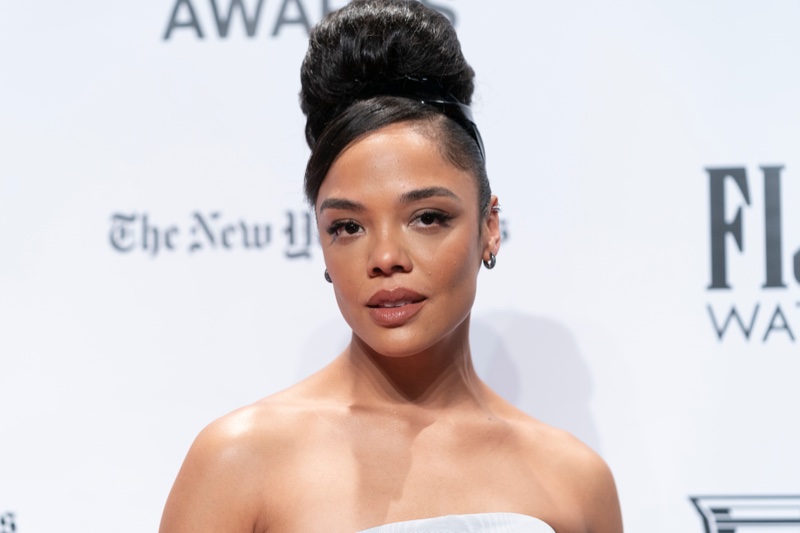 Tessa Thompson, the American actress, is a trendsetter when it comes to hairstyles. She first captivated audiences with her compelling performances in "Creed" and "Westworld," showcasing her acting versatility.
She since went on to appear in the Thor movies as Valkyrie. With her hair, from elegant updos on the red carpet to natural curls in her roles, Thompson exudes a unique style and confidence.
Alexa Demie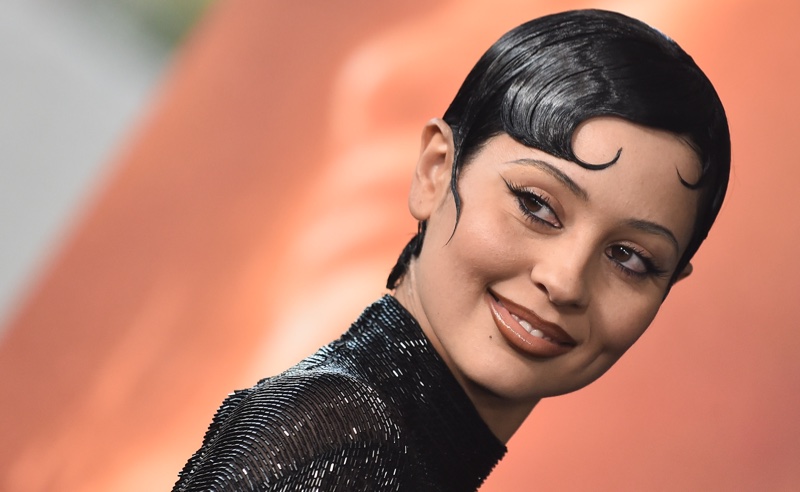 Alexa Demie rose to fame as Maddy Perez in the critically acclaimed series Euphoria. Her various hairstyles, from Maddy's elaborate updos to her off-screen chic looks, including retro-inspired finger waves, mirror her unique style and edgy on-screen personas.
Her captivating black hair makes her stand out, and she even posed for brands like MAC Cosmetics and Balenciaga.
Demi Moore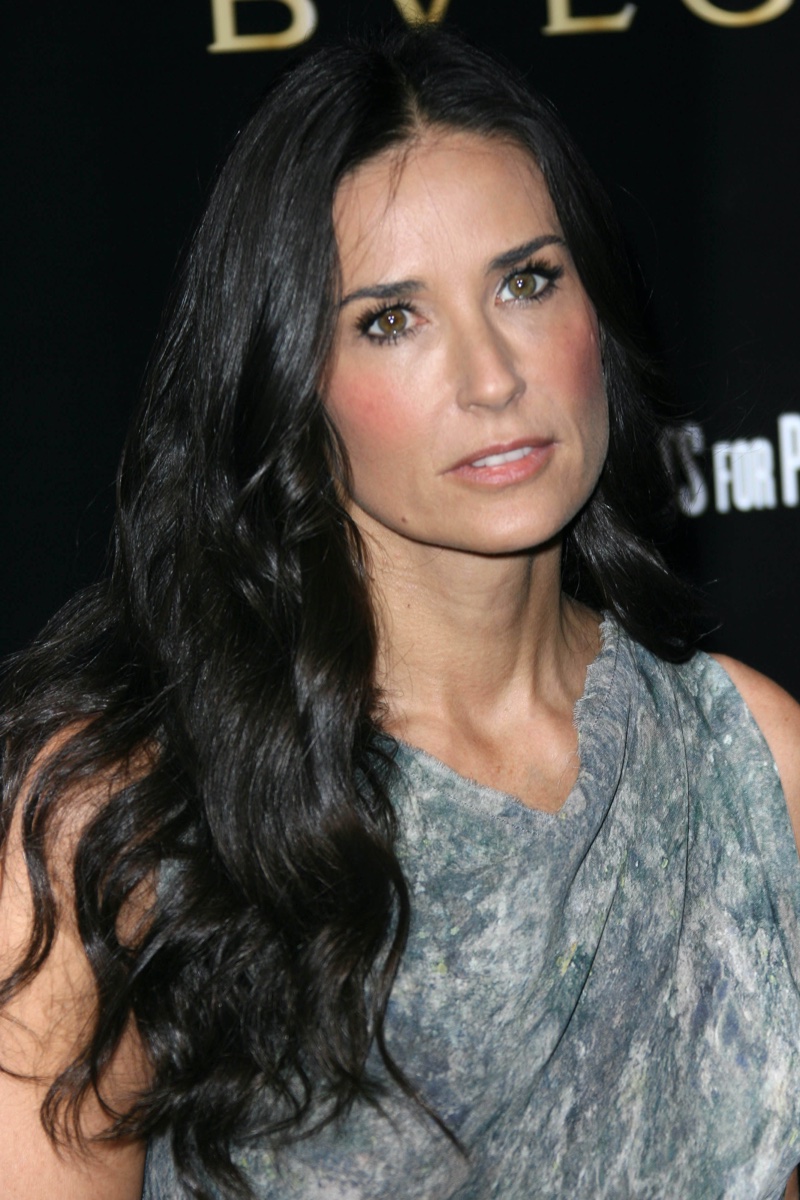 Demi Moore, the actress, has made an indelible mark in the film industry with her distinctive raven hair. Her roles in Ghost, Indecent Proposal, and G.I. Jane captured attention, showcasing her remarkable acting prowess. Moore has sported various hairstyles, from her iconic buzz cut to long, dark waves, reflecting her versatile style and boldness.
Eva Green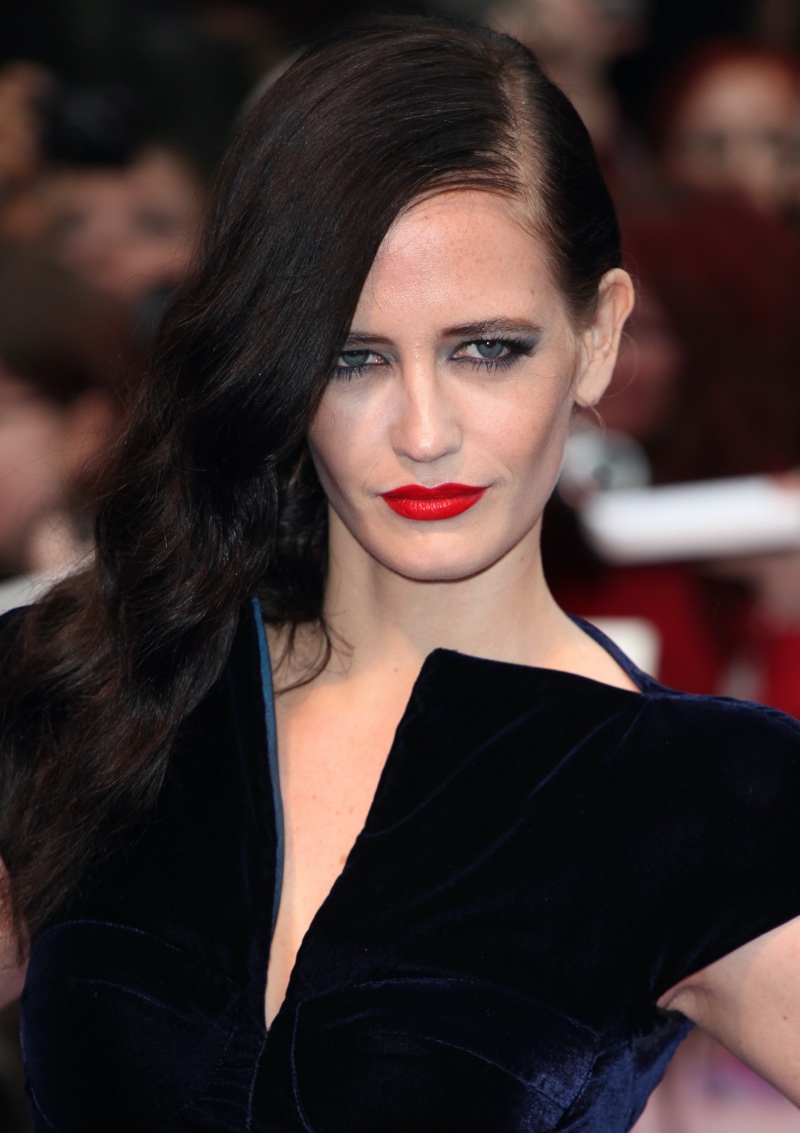 Eva Green, a French actress, is celebrated for her raven hair which she has dyed dark since being a teenager. She gained international recognition with her role in Casino Royale, and has since displayed her acting range in a myriad of feature films and series like Dumbo and Penny Dreadful.
Green's hairstyles, from voluminous waves to sophisticated updos, complement her striking blue eyes.
Final Words
Through it all, these actresses with black hair have showcased a wide range of hairstyles that celebrate the beauty and versatility of raven tresses. These talented women have inspired us with their iconic looks, from short and chic cuts to glamorous waves.
Whether you're looking for a timeless hairstyle or a bold and unique look, these actresses provide endless inspiration for embracing the beauty of black hair.