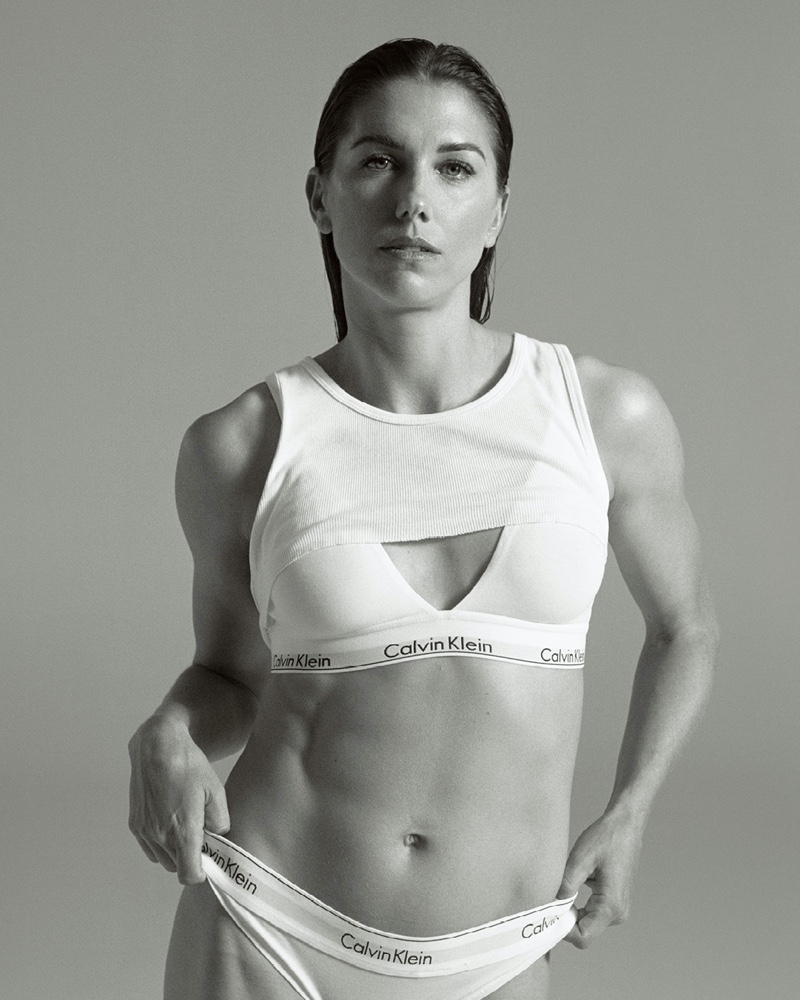 In preparation for the Women's World Cup, Calvin Klein has enlisted women athletes from the world of soccer for its latest Calvins or Nothing underwear campaign. The campaign features renowned soccer players such as Alex Morgan, Chloe Kelly, Kenza Dali, Mana Iwabuchi, and Mary Fowler, showcasing the brand's latest collection.
The images in the campaign are captured in black and white, reminiscent of Calvin Klein's branding in the 90s. Photographer Brianna Capozzi lenses the essence of athleticism, strength, and vulnerability in the athletes through full-body shots.
Alex Morgan for Calvin Klein Campaign

Alex Morgan, the accomplished American soccer player, showcases her athletic figure in Calvin Klein's recent underwear campaign. Known for her speed and goal-scoring ability, Morgan brings her dynamic energy to the campaign, embodying confidence in the designs.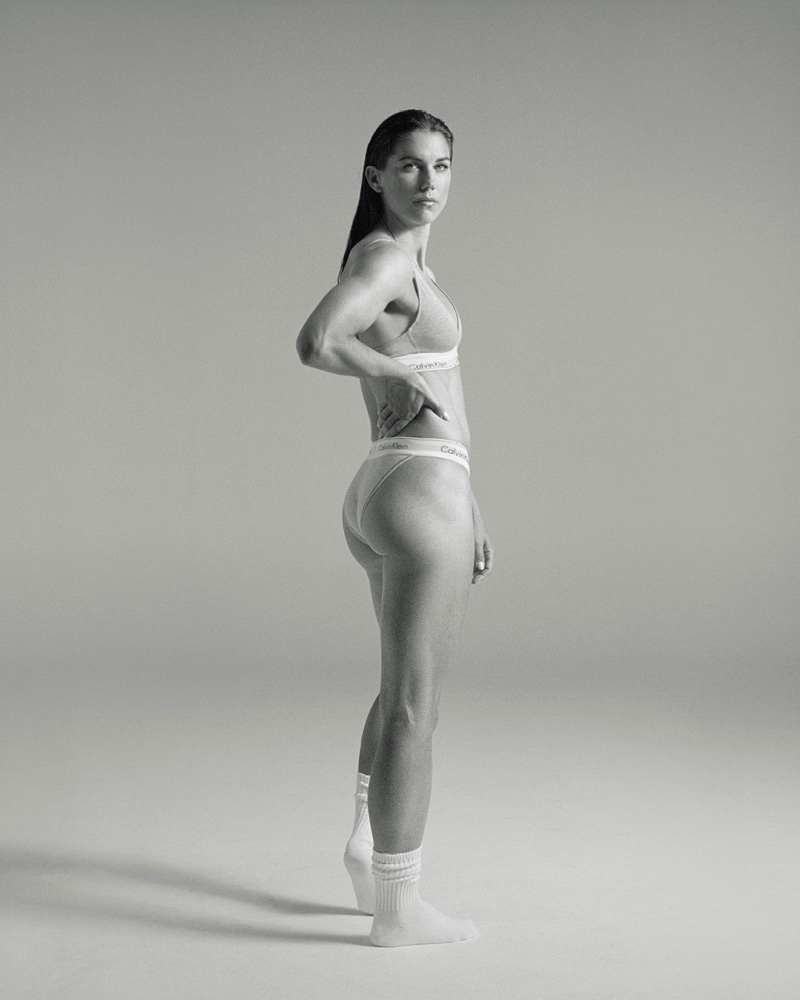 Women's Soccer Stars for Calvin Klein Underwear 2023 Campaign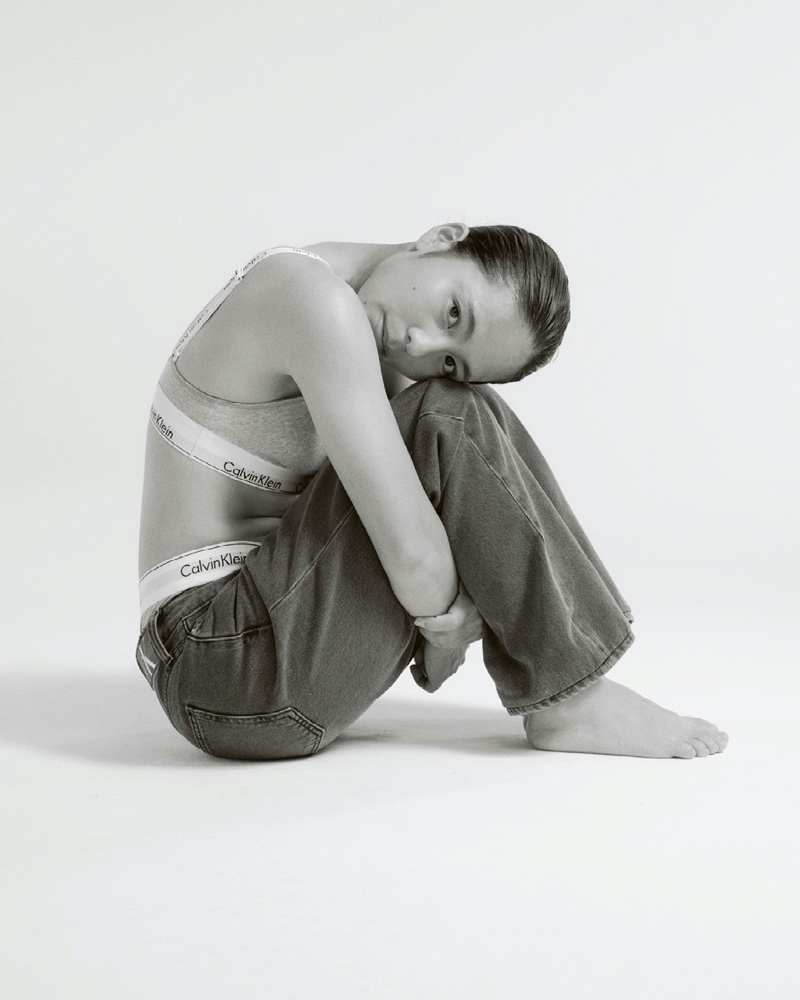 The images evoke a sense of power and grace as they highlight the athletes' physical prowess. Notable pieces from the collection include Calvin Klein Modern Cotton Underwear, 90s straight jeans, bootcut jeans, trucker jackets, and logo tees.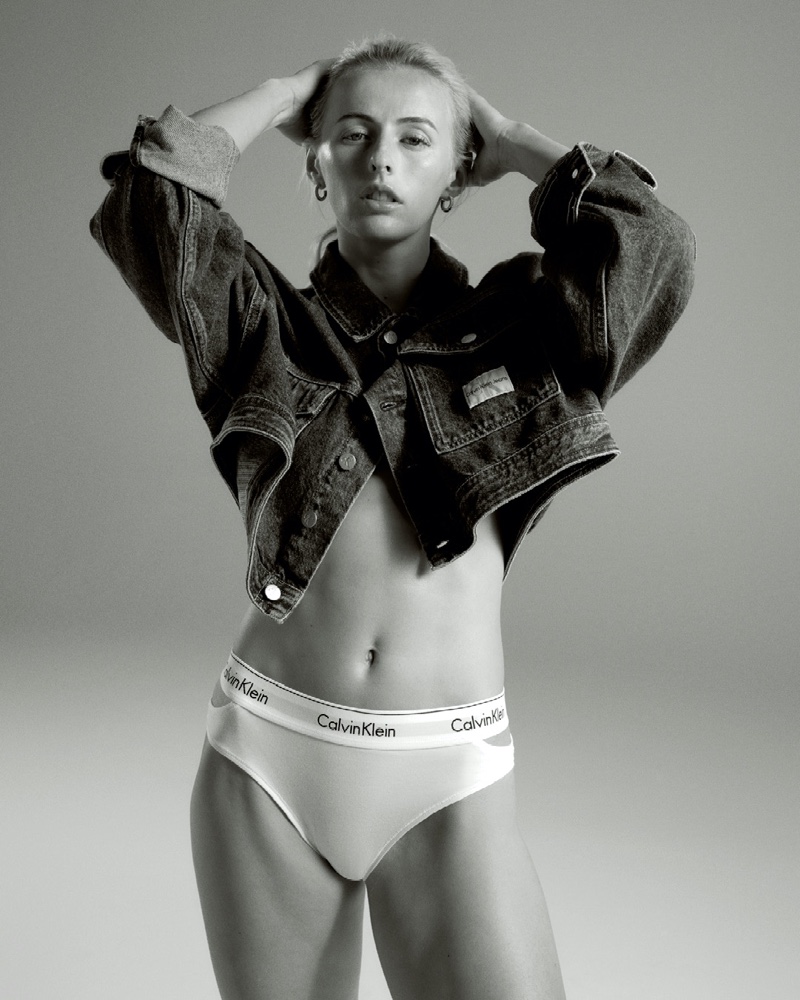 Earlier this year, Calvin Klein made waves with its Pride campaign featuring Amandla Stenberg, a campaign celebrating inclusivity and diversity. Additionally, the brand collaborated with Jennie from the popular music group Blackpink, further solidifying its position at the forefront of fashion and pop culture.