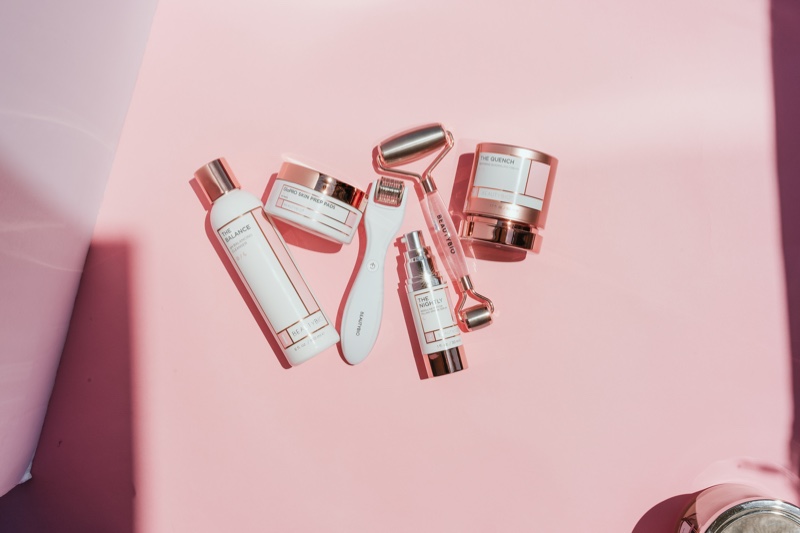 Hot, sunny days are a great time to try new things, including skincare products and tools that work to revive your skin. These warm-weather skincare techniques create that sought-after, healthy-looking glow. They can help your skin look refreshed even under the pressure of a hot day.
Get a Head-Start on Sunny Days
You may have a good idea of when the weather is going to change, so don't let warmer weather, and potential skin damage from the sun, sneak up on you.
Prepare Your Products
Don't limit yourself to everyday skincare products. SPF is crucial for preventing sun damage and a must for everyday application, but its benefits are maximized when you also use other great anti-aging products and tools like a stretch mark derma roller that helps your skin look smooth and youthfully bouncy. While you should apply SPF throughout the day with repeated sun exposure, prepare to use a derma roller at night to stimulate your skin's natural rejuvenation process.
Use Two AM Routines
If you're someone with a weekday schedule that looks drastically different from the weekends, then you need a skincare strategy for weekend mornings. A good weather forecast may take your weekend plans outside. Simplify your skincare and makeup routine to get outside faster with a 4-in-1 tinted SPF. The best will cover all the bases, serving as a sunscreen, moisturizer, foundation and primer.
Help Your Skin Feel Cool
On a hot day, you can pamper your skin with the quick, cool comforts of a facial roller. The colder temperature of its surface can support microcirculation and collagen production in your skin and improve the performance of creams and serums. Rollers can also stimulate the lymphatic system and promote its natural toxin-draining process.
Rose Quartz Rollers
You can store rose quartz rollers in the fridge to boost their cooling effect. The best are made with 100% pure Brazilian rose quartz and are designed to help the skin feel calm and look smooth. They work against puffy-looking skin to rejuvenate your complexion.
Cryo Rollers
When looking for a high-quality cryo roller, seek out one that's professional grade with stainless steel. A pure stainless-steel roller can produce better results than a plastic roller with a thin metal sheet. The icy chill of a cryo roller can help the skin feel tighter, minimize the appearance of pores and provide the perfect, post-sun experience.
Always Eliminate Buildup
Help your skin feel clean and allow skincare products and tools to do their work properly by eliminating pore-clogging buildup. Your skin accumulates a lot of buildup, regardless of the weather. However, with more sunscreen and sweat during the warmer months, exfoliating and cleansing your skin is especially important for skincare efficacy.
Incorporate Facial Cleansers
Find a facial cleanser and scrub to effectively brighten dull-looking skin and remove surface buildup without stripping your skin. There are many different kinds of cleansers—even one that helps reset your skin's natural pH balance. Follow your initial cleanser with skin prep pads or cleansing wipes to buff away dead skin cells, eliminate blackheads and create a lit-from-within glow.
Exfoliate Your Body 
Your body also benefits from exfoliation. One quick, easy way to do it is with innovative body wipes. Dual-sided exfoliating wipes like the ones from BeautyBio can help you remove surface skin cells and buildup on your body with the textured side. Meanwhile, the smooth side infuses any active ingredients into your skin. Dual-sided exfoliating wipes for your body and skin prep pads for your face are also excellent products to use before microneedling for acne or stretch marks.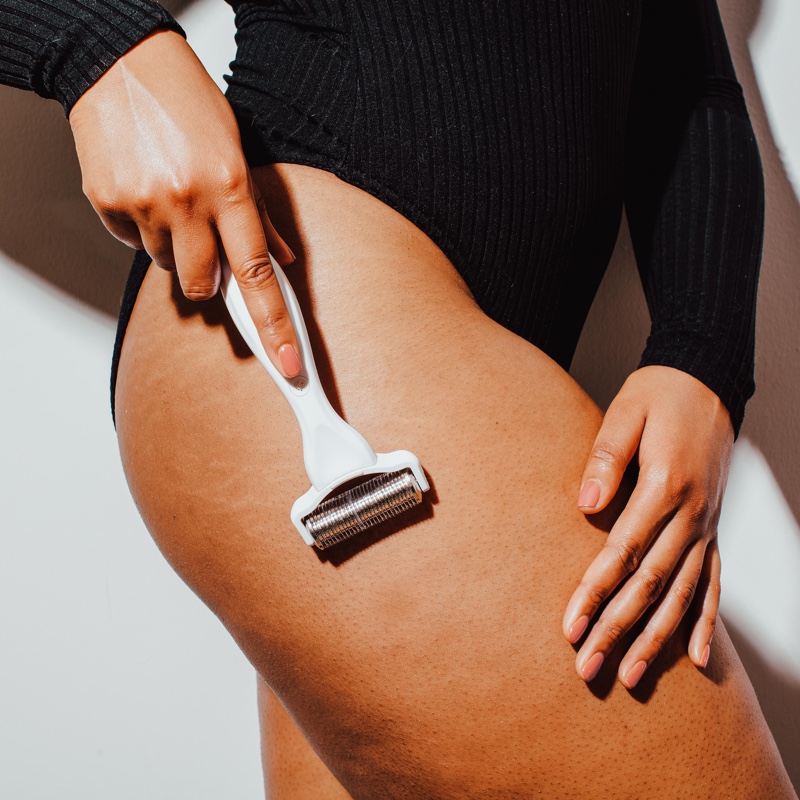 Support Your Favorite Products
There are ways to promote your favorite skin-loving creams, lotions and serums in the evening. With the best techniques, your products can be absorbed more readily, so you can maintain radiant-looking skin even after a long day outdoors.
Use Strategic Timing
Some products belong in your morning routine, while others are better suited to the evening. Routines that include a microneedling tool or a derma roller tend to work best in the evening because skin is usually a little flush afterward, plus our regeneration response gets ignited, which is enhanced during our sleep cycle, so it's a win-win.
Set Aside 60 Seconds
After a long, hot day, just 60 seconds is all your need to revitalize the surface of your skin. In this minute of downtime, you can effectively address the appearance of body dimpling with a dermaroller for stretch marks and unwind after your day. At-home derma rolling for stretch marks treatments are painless and quick—like a relaxing spa experience. After using a stretch mark derma roller, you can apply a cool layer of a lotion with green tea seed oil and spirulina powder to promote the appearance of healthy-looking skin.
Check in with Your Skin
It's important to stay attuned to your skin's needs and to pay attention to any skincare concerns you want to address. It's also never a bad time to spring clean your skincare regimen.
How is Your Skin Feeling?
Warmer weather and sunshine-filled day can lead to over-drying your skin through blasting air conditioning and accidental sunburns. Luckily, you can use oils and high-quality moisturizers to support smoother-looking skin on your face and body. If you are derma rolling for stretch marks or microneedling for acne at night, the micro-channels created in your skin from derma rolling will help it absorb your skincare products, which means the hydrating nutrients will penetrate deeper and help skin stay supple longer.
No matter how the weather looks or feels, you must adequately prepare to take care of your skin. Humidity levels may change, or your skin might be more exposed to the sun, so you'll need to diligently apply appropriate products as needed. AM and PM skincare routines with innovative products can help support the look of your skin, including tinted SPF, a dermaroller for stretch marks and a rose quartz or stainless-steel roller. Using effective products can help your skin look and feel glowing and rejuvenated; that way, you can enjoy everything the warm, sunny days have in store.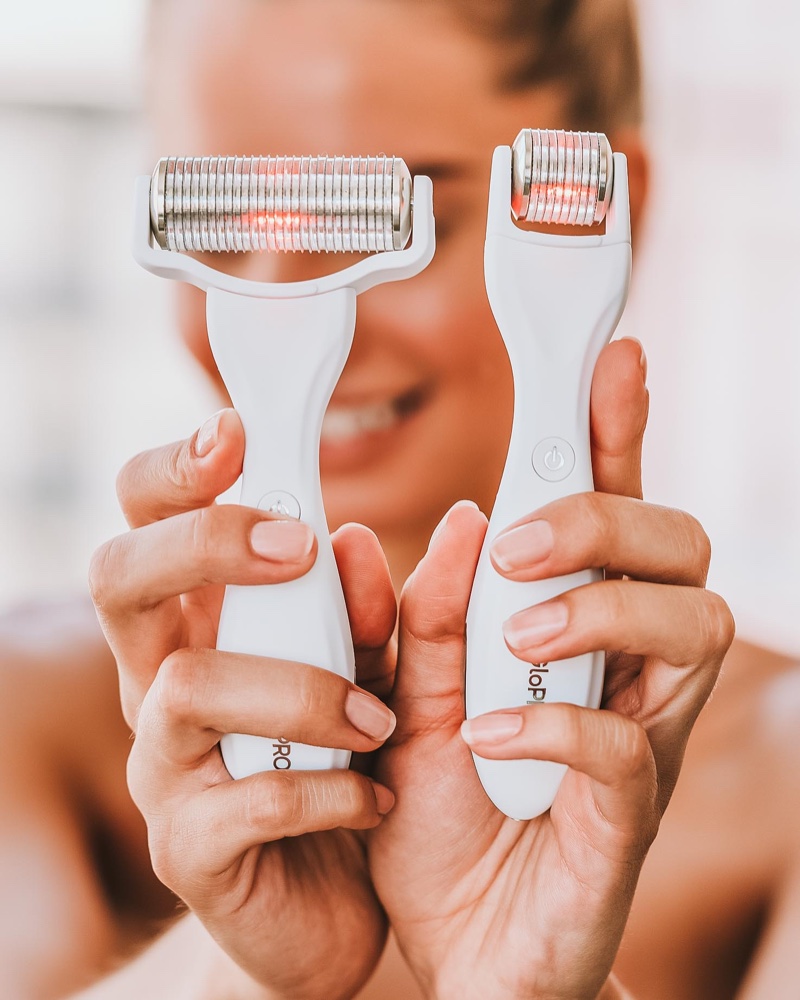 About BeautyBio
BeautyBio is the inventor of the GloPRO® Microneedling Rejuvenation Tool, the most-awarded at-home derma roller on the market. In just 60 seconds a day, you can help your skin restore volume and enhance product absorption. Use any of BeautyBio's microneedling attachments as part of your regular beauty routine, including the dermaroller for stretch marks. Explore the award-winning collection of skincare products from BeautyBio to accompany your at-home derma roller tool. Best-selling and award-winning products include The Quench, a face cream that helps repair the skin's moisture barrier, and R45 The Reversal, a three-phase retinol booster treatment. For eyes that appear well-rested, try the eye gels infused with colloidal silver. While you wouldn't put colloidal silver in eyes, the targeted under-eye gels are safe and effective. The beauty brand is an excellent resource for effective at-home derma roller tools and skincare products for both women and men. Let BeautyBio be part of your regular skincare routine for smoother and firmer-looking skin.
Discover warm-weather skincare essentials for glowing, healthy-looking skin at Beautybio.com