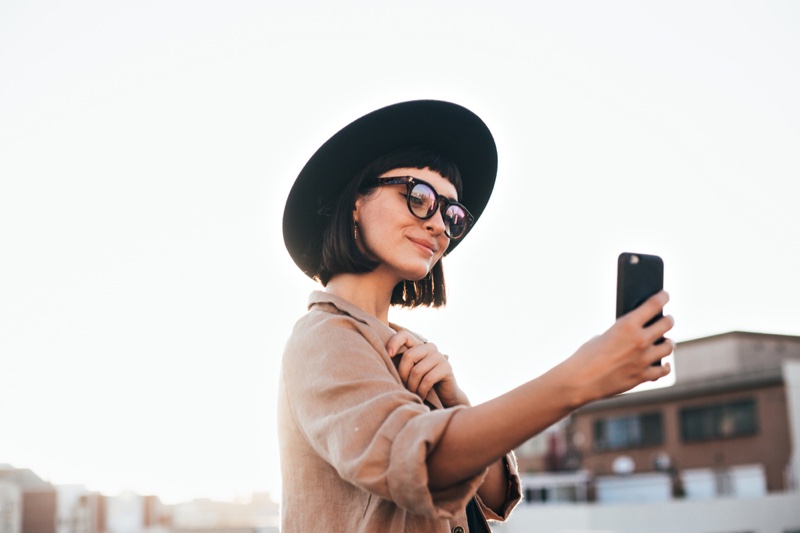 Social media have turned from a simple communication tool into a huge power that influences many industries. And fashion is one of the most intertwined niches. Social platforms impact fashion, changing trends, and setting the mood for haute couture and mass market segments. Established clothing brands are eager to buy Instagram live views and widen their target audience to impeccable heights. Today, it is practically impossible to imagine fashion without being highlighted on social media. And in this article, we shall discover the details of the connection between internet communication platforms and the world of style and beauty.
NEW TALENTS RISE
As in many other niches, social media have given a voice to many talented people. Today they don't have to climb the career "Everest" within the enclosed circles of fashionistas to get recognition and appreciation from the public. Having a profile on Instagram is an excellent chance to gain fame and glory as a stylist or designer. 
Also, many people have discovered themselves as brilliant photographers who have changed the angle of view. 
Some people develop their ideas through illustrations and handmade stuff. In contrast, others become online style consultants and influencers, who co-work with different brands and set trends for the audience using the existing apparels. 
COMPETITION CHANGES
As well as Instagram and other social platforms have the voice to non-profit individuals, small brands have also found an opportunity to change the game. With the help of Instagram, Facebook, YouTube, and other networks, local designers can compete on the same level as established corporations, at least within smaller communities. Through social media, they spread the message and gained attention to their production, as a result having a chance to win the love of the consumers and shake the ground under the mass market. The costs for running a successful promotion campaign are lesser, and due to the analytical instruments and prospecting, small brands can get more profit as they reach the accurate target audience. 
In general, having a connection with a wider variety of brands of different scales improves modern consumers' demand. People have a wider choice and feel satisfied with their self-expression through clothes, shoes, and other fashion items. 
TRENDSETTING
One of the most noticeable influences on the fashion industry is the swiftness of trend changes. Nowadays, in particular, Instagram is a well-known platform to promote and examine new trends in clothing. With the fast reaction of the communities online, each trend finds its target audience and lives long enough to make a profit out of it. 
Also, for users, social media have become the place where they get acquainted with the latest ideas in the industry, and on some networks, you can not only view it but have the opportunity to buy the desired items.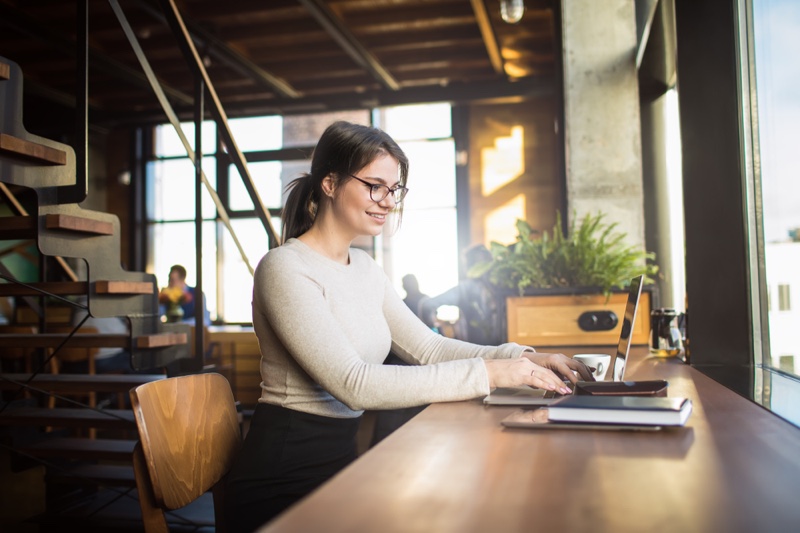 IMPROVED CONNECTION WITH CONSUMERS
Mass market and haute couture brands have achieved a unique chance to connect with their audience and answer the demands of the clientele in an exact and effective way. On the other side, people have an opportunity to reach out to any brand easily. From any point of view, this method of connection is relatively efficient, as it gives a possibility to adjust the brand's strategy according to the actual feedback they get. For example, seeing the overall addiction to the sport style, many haute couture houses like Balenciaga could expand their influence. 
THE PERKS OF INFLUENCER MARKETING
To the industry of beauty and fashion, this method of promotion is one of the most suitable. The importance of social approval is very definite in the question of style and clothing. Potential buyers are attentive to their favorite mind leader's style decisions. Thus influencers are setting the trends that help to sell certain items, supporting many brands at once. Such a subtle approach makes the sales easier as users already crave to buy the stuff they have viewed on the bloggers they follow. So the task for a brand is narrowing to the ability to achieve a contract with the right influencer, who will develop the promotion strategy for the brand specifically. 
The same goes for the beauty and cosmetics industries. Influencers can create iconic looks and hence sell particular beauty products indirectly, simply using their impact on the audience and their wish to mimic the preferred style.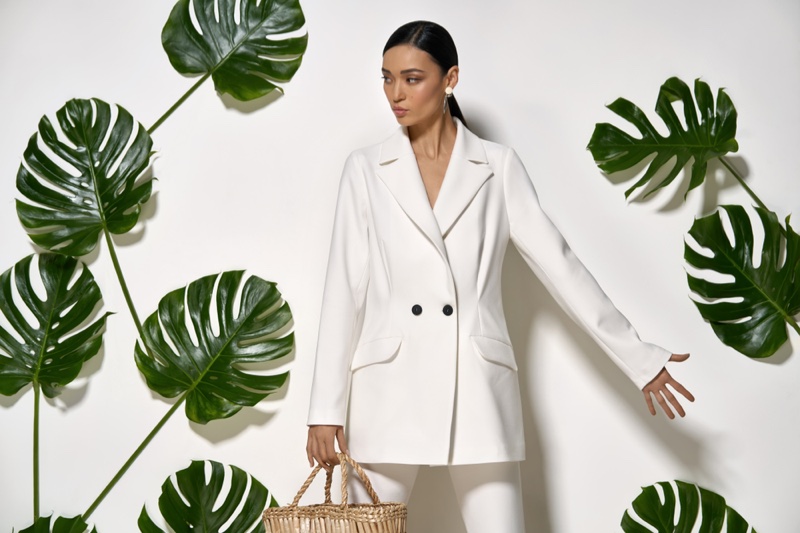 INCREASING AWARENESS AND RECOGNITION
This matter is a complex task because even though social media users seem to be easily reached, their demands have significantly risen, so promoting your apparel can be challenging. But on social media, brands can use another leverage of success. Sharing something more than just visuals of the collection increases the interest and awareness of the audience:
• Ecological initiatives
• Social position
• Company values and ethics
• Behind the scenes, etc.
These and many other topics help connect with the existing customers and attract a more accurately targeted public. Due to high offers, people often base their product choices on socially meaningful factors or the brand's ecological position, so it is also an opportunity for brands to reach out to such users.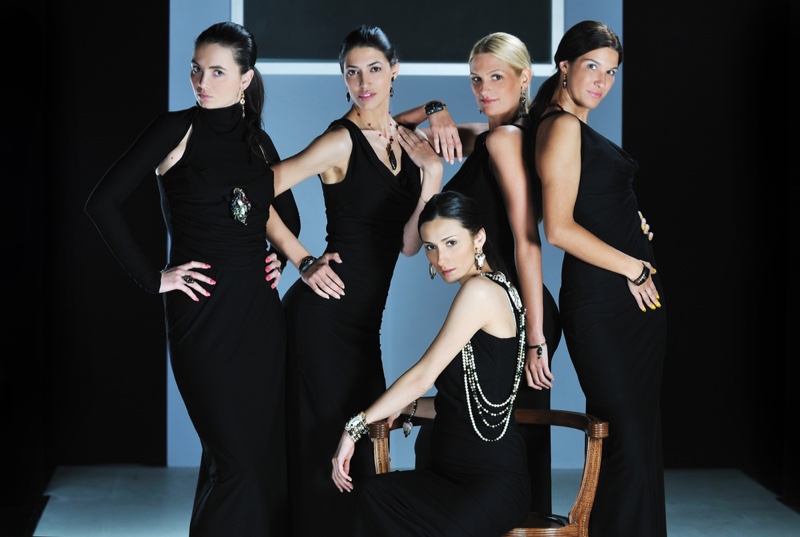 WHAT ARE THE MOST EFFICIENT TIPS FOR SUCCESSFUL CLOTHING BRAND PROFILES
After we have acknowledged the main points of social media's impact on the fashion industry, it is time to share working techniques and practices for new designers and brands:
1. Create an outstanding image gallery 
For most social networks, the visual key is the main trigger of attraction. People love watching stylish and well-maintained pages. Having their esthetic preferences fulfilled, they will more likely become your customers. Your visuals have to reflect your target audience's general preferences and demonstrate the message your brand is transmitting. For example, Sophia Webster Shoes brand keeps their profile images aligned with similar style and mood, representing the designer's ideas.
2. Mix different types of content 
To embrace the biggest audience, you have to spread your message in all possible channels. It doesn't mean you must enter each existing social platform, but you must use all the features your chosen networks offer. For example, Instagram offers a vast choice of features that will help you to attract and retain users – stories, posts, carousels, Live, IGTV, and recently introduced Reels. This way, you can impact more people who will consume video, photo, and vanishing content.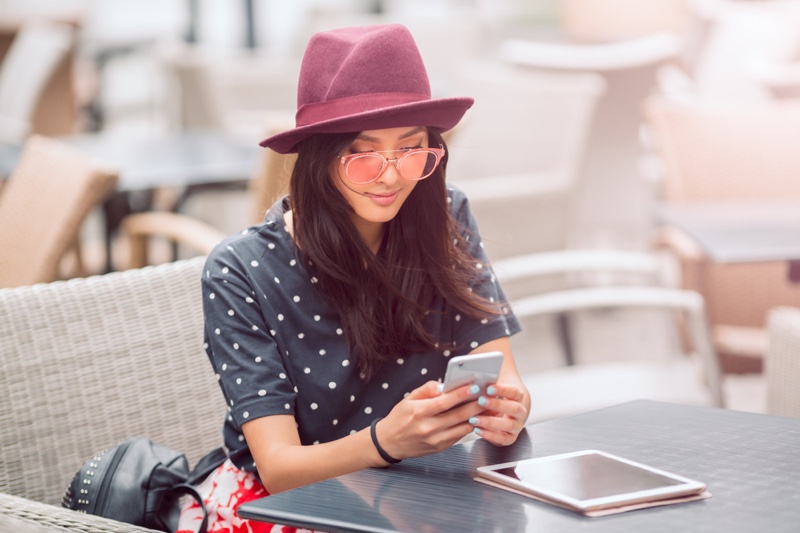 3. Engage with your audience
Outstanding visuals are not the only thing that will help you to reach success. By beautiful imagery, you attract users, and with your further interaction, you retain them. It would help if you connected with your audience constantly and quickly, so you won't lose grip on their interest. If the budget allows, you should hire an administrator who will communicate with your followers on time and keep up your brand's reputation. To increase the potential of your interaction, use a variety of topics for discussion, besides clothes or beauty. 
• Create contests and lotteries
• ask questions 
• Be open to answering questions as well
• Generate ideas for your apparel and see what people think about them
• Reply to comments ASAP
• Transfer problematic situations to your PM, but never leave the first place query unattended.
4. Post often
Frequency is one of the clues that secure your progress on social media. The more often you upload posts, the better is your visibility online. Hence, users are viewing more content from you and gain interest in your products. 
The frequency of posting depends on the platform you are using, and it varies. For example, Twitter requires more posting daily, and it has to be spread throughout the day adequately. YouTube, on the other hand, can withstand posting once a week. However, the perfect regularity is two or three videos in one week.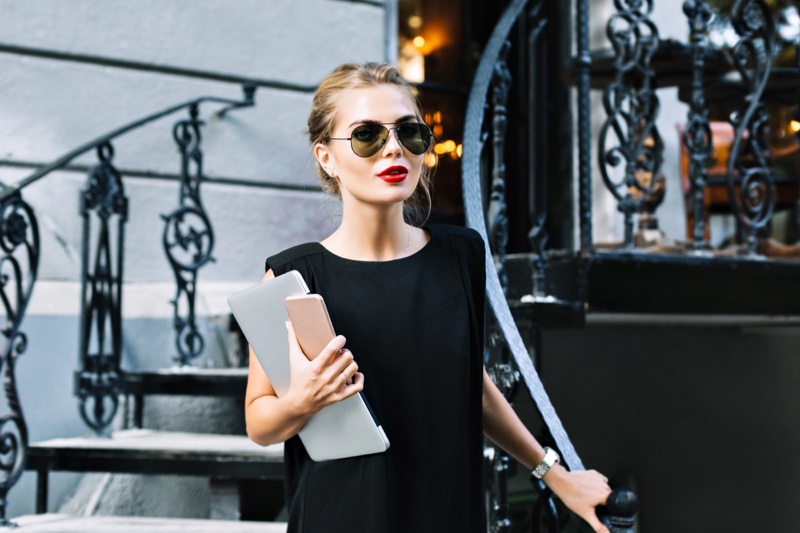 5. Examine your audience 
You have to orient well in your target group's preferences, and your content has to correlate with those. Understanding what your followers want will provoke more sales as you hit the points of interest. Yet again, various content ideas will give you better feedback and increase the loyalty of your audience. Here are the key characteristics you should know about your audience:
• Age
• Gender
• Profession
• Occupation
• Time spent online
• Preferred type of content
6. Use influencer marketing
In terms of promotion, influencers are your best choice. Of course, this method requires investments, but the fact is that such investment will repay shortly. Make sure you have chosen the most suitable persona to represent your product. Before setting a contract, do a little research about a particular blogger, follow their blog to view how they promote other brands. If you have made a decision, don't forget to ask for a statistic report from the chosen leader of opinions to see what goal of your campaign will be reached. 
CONCLUSION 
The fashion and beauty niche has gained lots of benefits from the development of social media. For this industry, social platforms are a powerful leverage for better recognition, connection with people, and expanding the influence. The ultimate power of social networks for fashion is the ability to spread new ideas and trends fast as the wind.