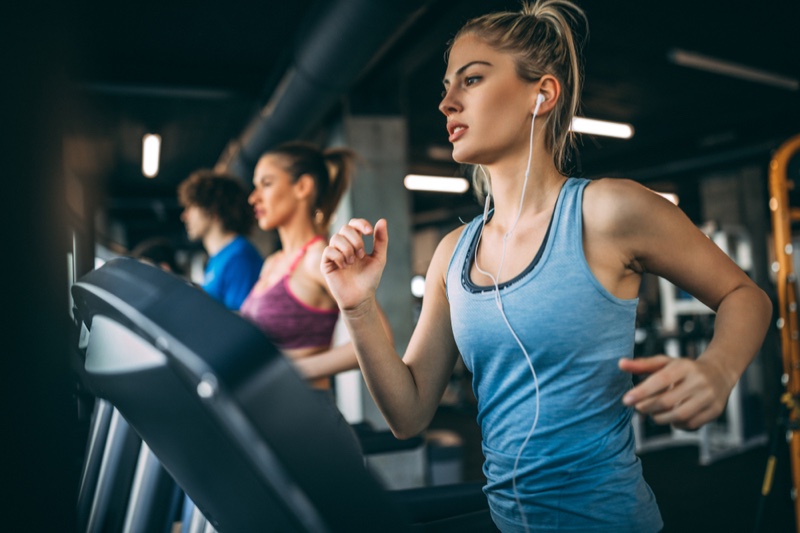 Treadmills are one of the fitness equipment that can be found in many of the modern-day households, and certainly with most celebrities. It is a great multipurpose workout machine- many would categorize it as one of the best choices available for a regular home-based workout. It is pretty obvious that being a celebrity, one might not get enough time to hit the gym on time every day. Therefore, it would just be ideal to have short workout sessions at home according to the convenience and flexibility of the schedule.
In this article, we'll be discussing 5 cool treadmill workouts that celebrities can consider doing, for maximum results in a minimum workout time-span. That being said, if still don't have a treadmill, you should be able to find some of the best cheap treadmills for running simply by surfing some of your favorite shopping websites like Amazon and eBay.
5 treadmill workouts for celebrities
Given below are 5 quick and intense treadmill workouts for celebrities. You can schedule them up in any way throughout the week, just as you wish and at your convenience. Or you can simply stick with one or two of them on a regular basis and just choose to do the rest just once or twice a month when you feel like having a strenuous workout session. Anyway, doing one of these at a time would be great and might be result-yielding.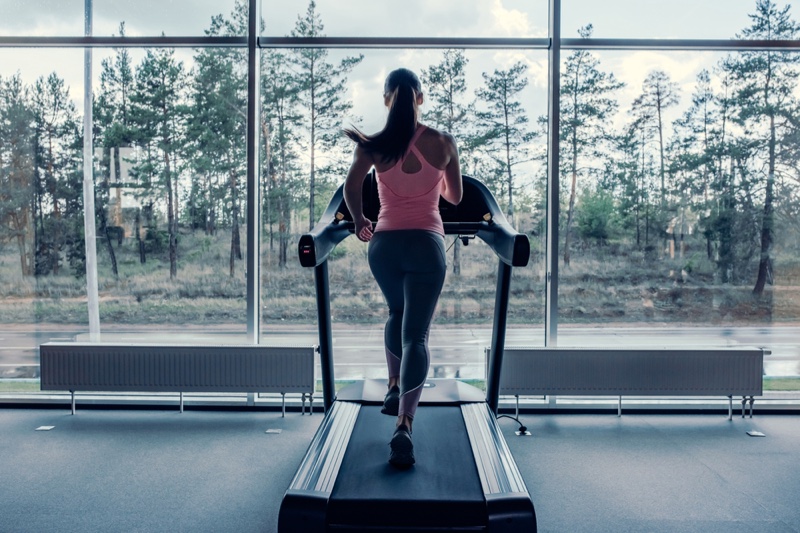 Walking Lunges
Thought Treadmills are just for walking or running? Think again. There are multiple non-running exercises that you can try on a treadmill. One of my favorites is walking lunges. When we think of it, it is pretty much of a no-brainer. Lunges are among the basic serious workouts. And you no more need to unevenly walk the length of the room when you've got the Treadmill. You can even increase the speed by a kilometer or so if you feel particularly energetic.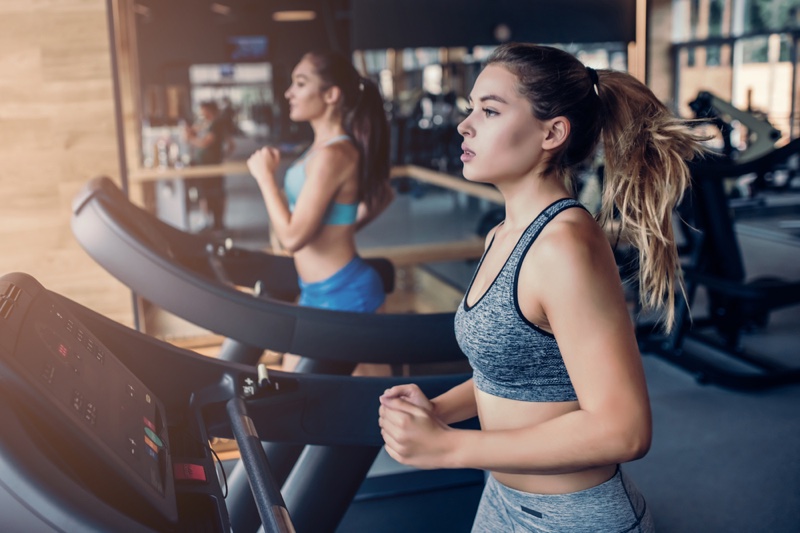 The Tempo Workout
Well, we got right into the original purpose of a treadmill, after all. It involves some of the very basic functions of the treadmill and no particular creativity. Essentially, when we say temp-training, we mean a combination of running, jogging, and walking on the treadmill. This in itself can be a fairly intense workout for the beginners. Of course, it will be just a perfect way to keep the body toned and building up the stamina. Here's what you need to do:
Start by doing a 5-minute walk and eventually build it up to an additional 5 minutes of jogging or speedy walking.
Next, work up the speed and have 10-12 minute long intense session with a slowdown of 1-2 minutes in-between, if you're just starting.
Slow back down and do comfortable walking for the next 5-7 minutes.
Spend the next 3-5 minutes lightly walking and cooling down.
Elevation increment workouts
For this, you might need to have one of those Treadmills of which elevation you can manage. More or less, this workout will just make you feel like running up a hill. This is pretty good of a workout for a maximized and very intense treadmill workout. Note that this will be highly exhausting and tiring if done on a serious level. So, I'd recommend that you keep this for days before an off-day or holiday or maybe just twice or thrice a month.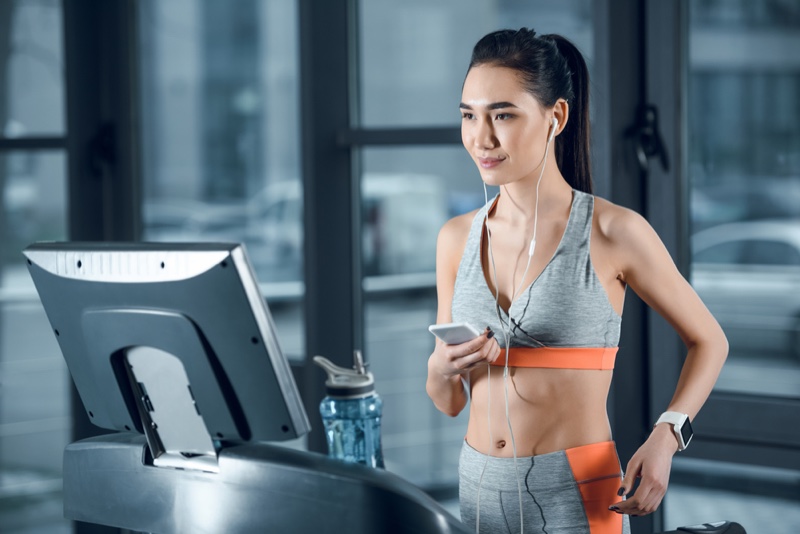 Run uphill
This is pretty much the simpler version of the previous workout mentioned here. In this, we do not increase the elevation gradually, but rather, keep a lower, stable elevation throughout the session. 8% -15% elevation should be just enough. No need to say, this is a step harsher and intense in comparison to the tempo workout in which you just have to run in on a plane.
Inclined Pushups
The formation or design of a treadmill clearly offers a great space for inclined pushups. You can either do it on a stopped treadmill by keeping the toes on both sides of the belt and keeping hands on the handles, thereby forming a straight diagonal from head to toe; or you can add some creativity by working the treadmill at a very low speed for combined workouts- just be precautious.
We hope this helped you fulfill and live your fitness goals and vision.