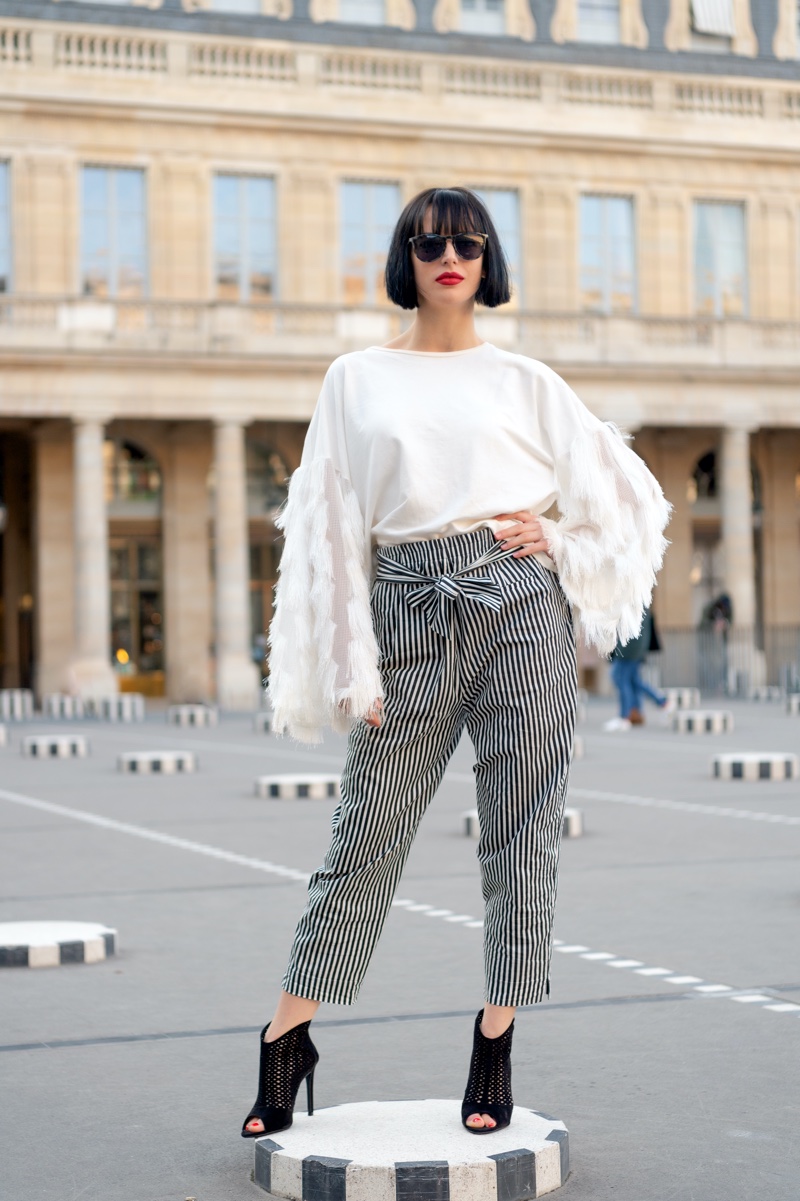 No matter the occasion, every woman needs a few timeless pieces in her wardrobe. With these timeless pieces, one can create countless looks for different occasions. The bottom wear must coordinate with your tops to look smart, presentable, and fashionable.
With bottomwear fashion inventing itself every day, there is something of the other for every body type. Whether you prefer jeans, skirts, trousers, or shorts, there is a perfect fit for every style and body type.
With so many options to choose from, it can be overwhelming trying to find the right one for you. That's why we've put together this guide on how to find your perfect fit when it comes to women's bottoms.
Women's Bottoms & Understanding Your Body Type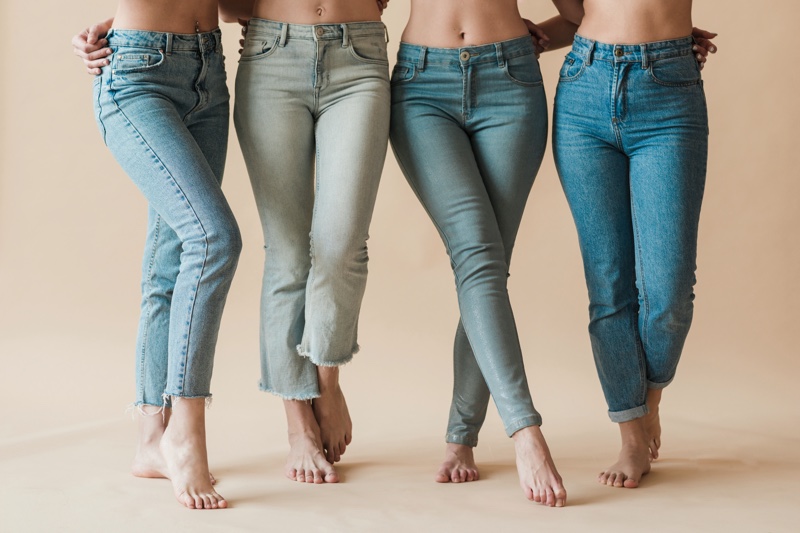 The first step in finding the perfect women's bottoms is understanding your body type and what styles will work best for you. Are you pear-shaped with wider hips? Or have an apple-shaped body with broader shoulders? Knowing your body type will help narrow down which cuts and silhouettes will look best on you. Here are some tips:
Pear Shape 
Look for high-waisted trousers that skim over your hips or A-line skirts that give more shape around the waist and flare out at the hip area. Avoid anything too tight, as it may draw attention to your waistline and accentuate your lower half even more.
Apple Shape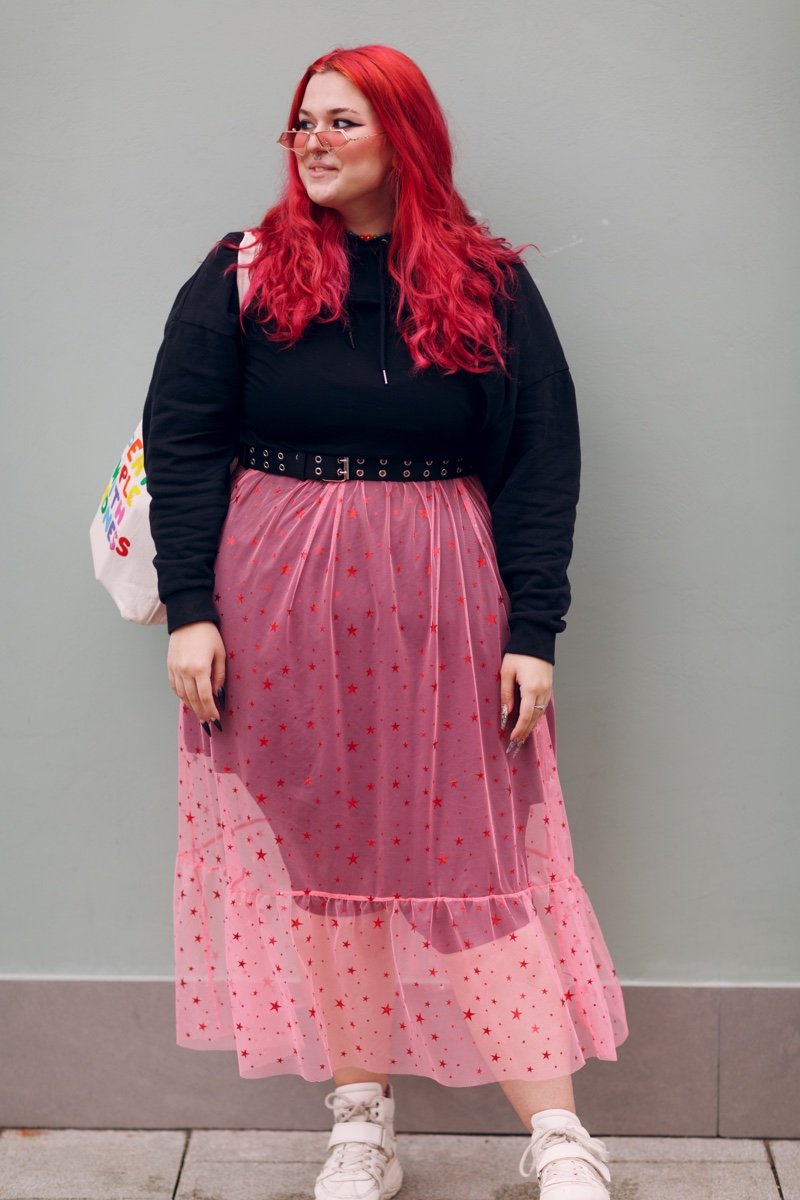 Look for straight-leg pants that don't cling too tightly or flared styles that balance your body's top and bottom halves. Try wearing darker colors on top to create a slimming effect and lighter colors on the bottom that draw attention away from problem areas.
Hourglass Figure 
Show off those curves! High-waisted jeans or pencil skirts are great options here as they hug all of those curves perfectly without being too revealing or restrictive at all. Stick to fitted tops like t-shirts or blouses paired with these pieces to complete the look.
Rectangular Shape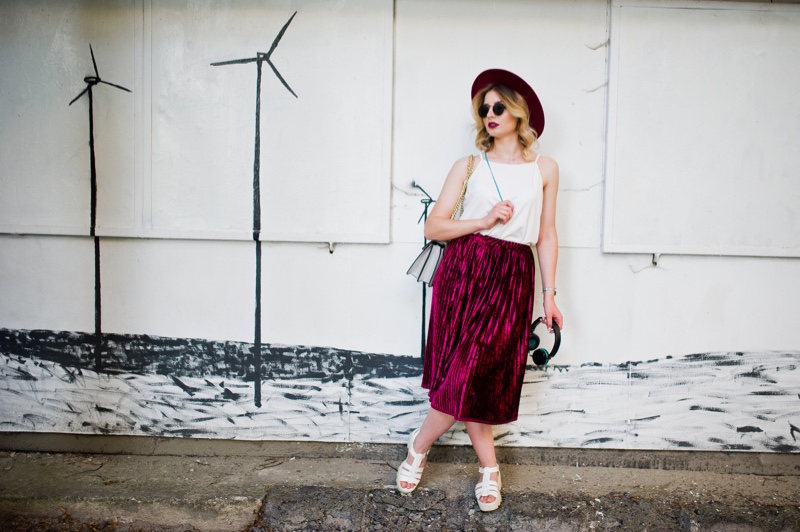 Also known as the "straight" or "banana" shape, you have very similar measurements for your bust, waist, and hips. Go for trousers and skirts that create curves, like bootcut or flare pants, and pleated or full skirts.
As for tops, you can opt for tops that add volume to your upper body, like ruffled or puff-sleeved tops or wear a belt around your waist to give the illusion of a more defined waistline.
Finding Your Perfect Fit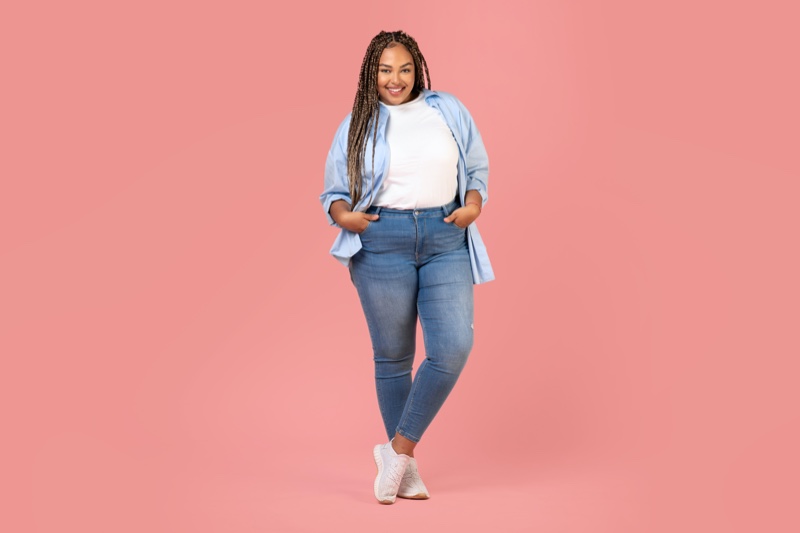 Now that you understand which types of bottoms flatter each body type best, let's talk about finding the right size. However, finding the perfect women's bottoms can be tricky since sizes vary depending on which store or brand you're shopping from. But don't worry. We have come up with some tips.
Measure Yourself: Before buying anything online, take accurate measurements of yourself so that you know exactly what size item is best suited for your body type before ordering anything online.
Don't Settle: If something doesn't fit quite right, don't settle; try another size instead! It's important not to get frustrated if something isn't fitting correctly because plenty of other options are available.
Check Returns Policy: Make sure to read each store's return policy before buying anything just in case something doesn't fit properly once it arrives at home.
Styles for Every Occasion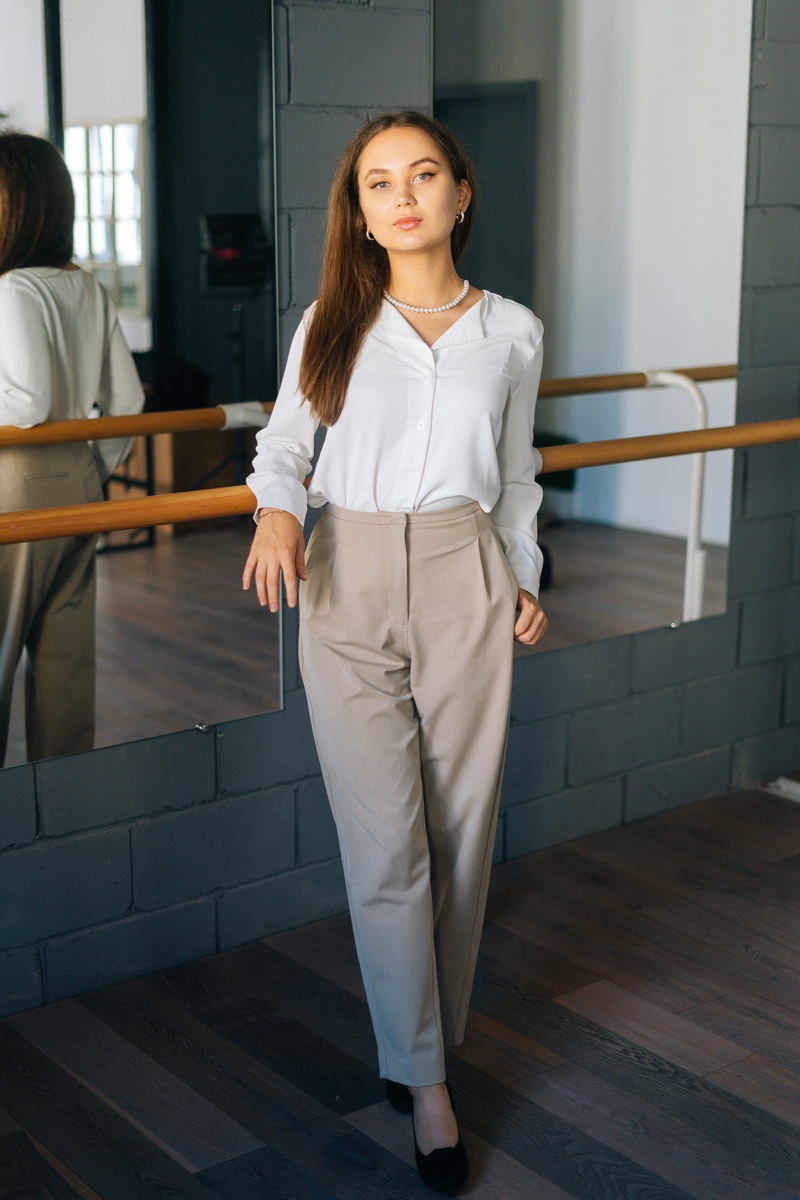 Now that we've discussed how to find the perfect fit let's talk about the different styles available today. From office wear staples like trousers and midi skirts to casual weekend looks like denim shorts and boyfriend jeans, there is something out there for everyone, no matter their style preference.
Office Wear: Trousers made from wool blends such as gabardine twill or crepe fabric pair well with collared blouses tucked into them, creating a polished yet professional silhouette ideal for workwear occasions.
Casual Wear: Denim shorts paired with graphic tees provide an effortless yet stylish look, while boyfriend jeans can easily be dressed up by adding a leather jacket or dressy blouse, making them versatile enough for both day and night looks.
Going Out Ensembles: Leather leggings instantly add edge and sexiness when paired with crop tops and statement accessories, while mini skirts make great party attire when combined with heels and bold jewelry pieces, making them ideal choices when hitting nightclubs and bars.
Final Words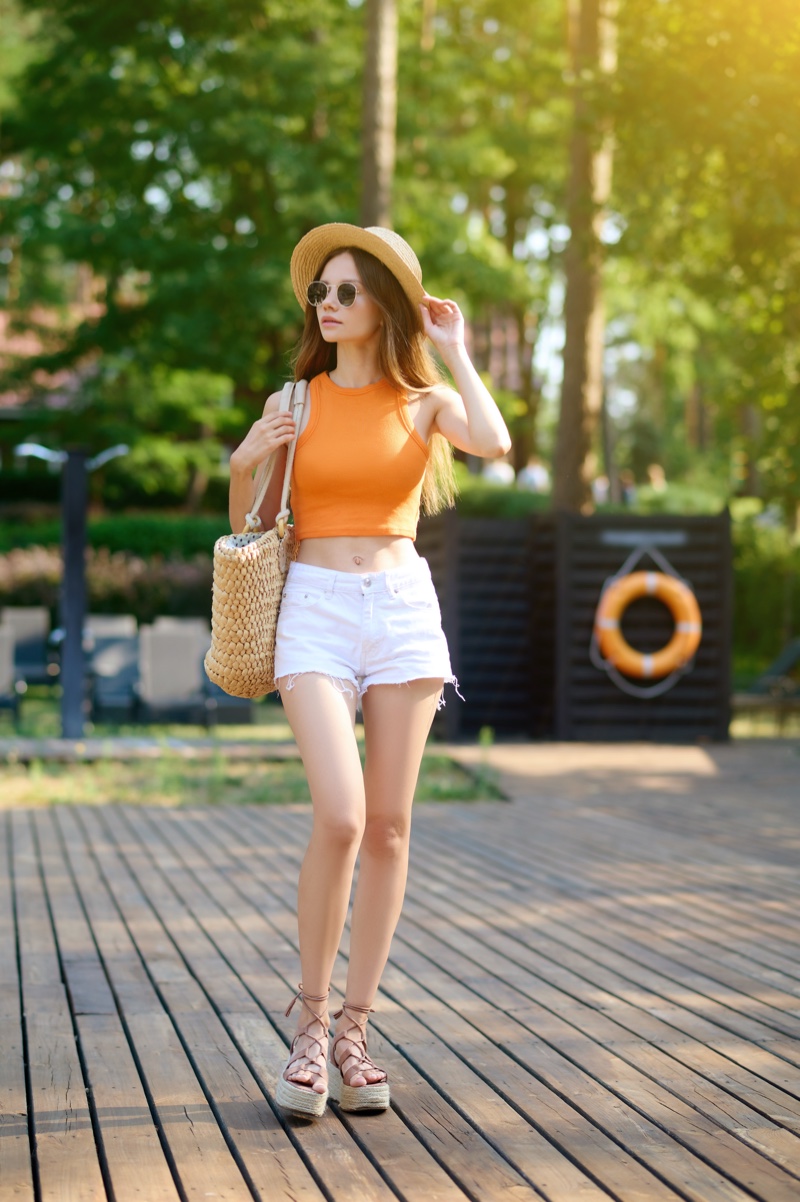 Finding the perfect women's bottoms doesn't have to be daunting. All you need is a good understanding of your body type and what styles complement it the best.
Whether you're a pear, apple, hourglass, rectangular, or inverted triangle, many stylish and flattering options await you. The key lies in knowing your body type, breaking stereotypes, and experimenting with styles that resonate with your aesthetic.
It's your style, your body, and your rules. Remember, it's not just about looking fashionable; it's about feeling comfortable and confident in your own skin. So go ahead and redefine your style in a way that mirrors who you truly are because the ultimate style statement comes from being uniquely you.