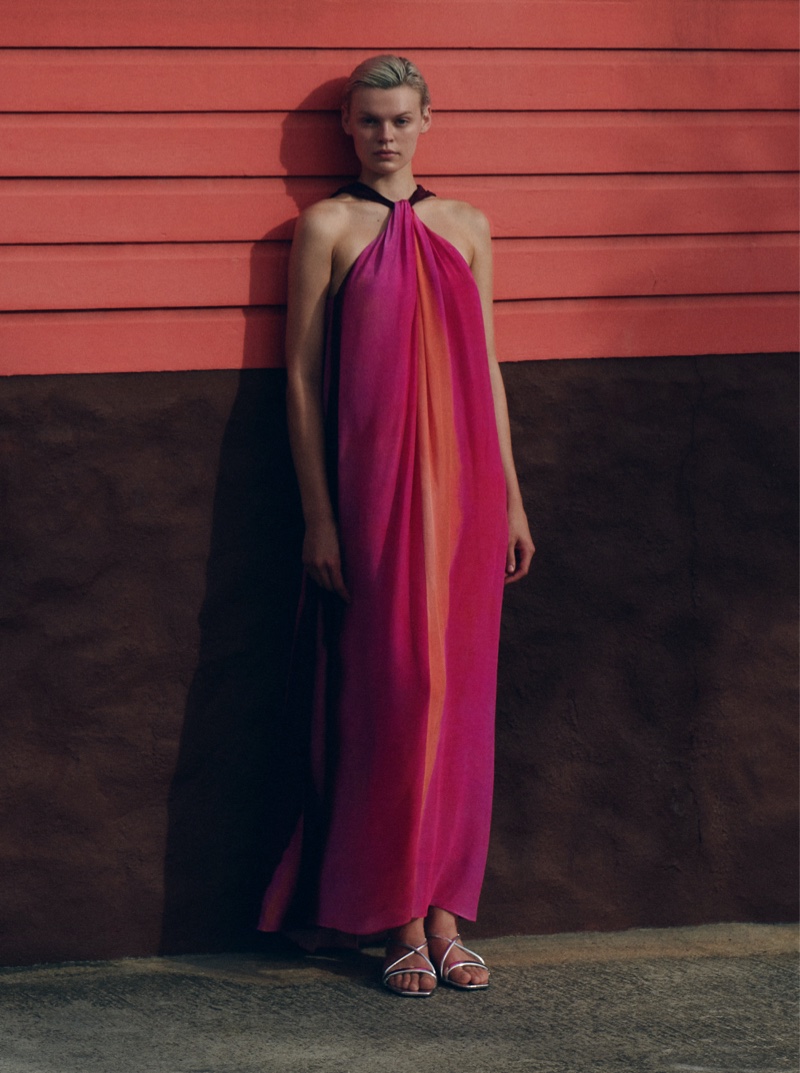 With summer winding down, Massimo Dutti steps into the limelight, carrying a warm breeze and the essence of St. Barth's beaches with it in a new editorial named 'On the Sunset Trip.' Embodying the spirit of summer, model Cara Taylor poses in the designs photographed by Luis Ridao.
Massimo Dutti Beach Fashion 2023 Lookbook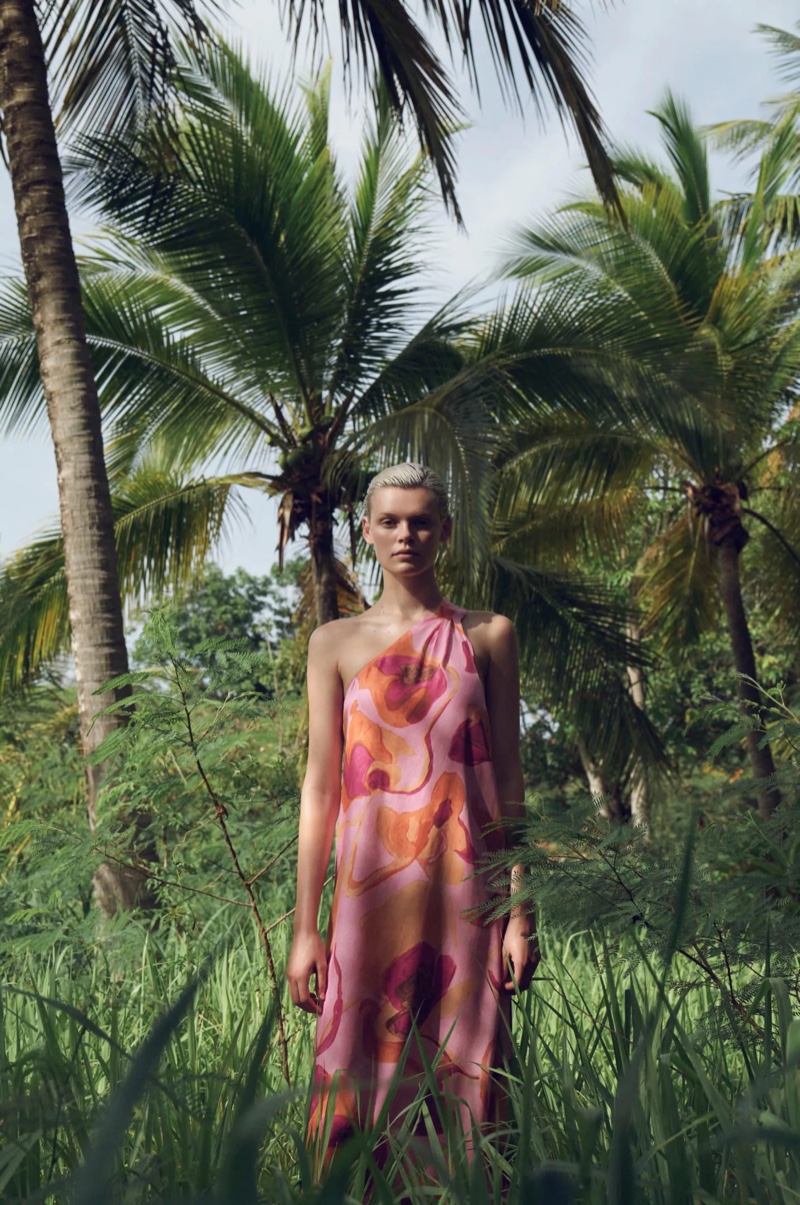 Each image encapsulates a different piece of the new arrivals, showcasing a range of relaxed summer looks. The Massimo Dutti lineup unfurls with an asymmetric floral print dress, followed by a sleek, black satin kimono blouse.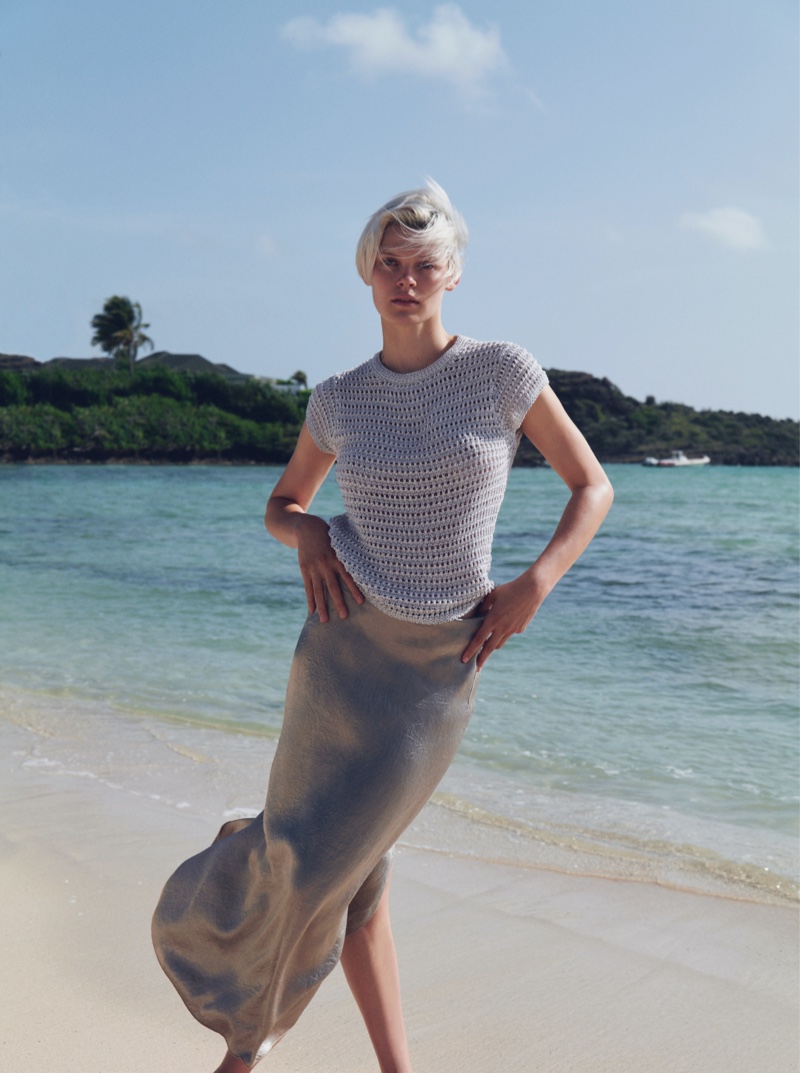 There's a nod to the subtle glamour of beach nights with a shimmery thread open-knit sweater paired with a satin skirt, taking you from the sunny beachside to an intimate, moonlit dinner.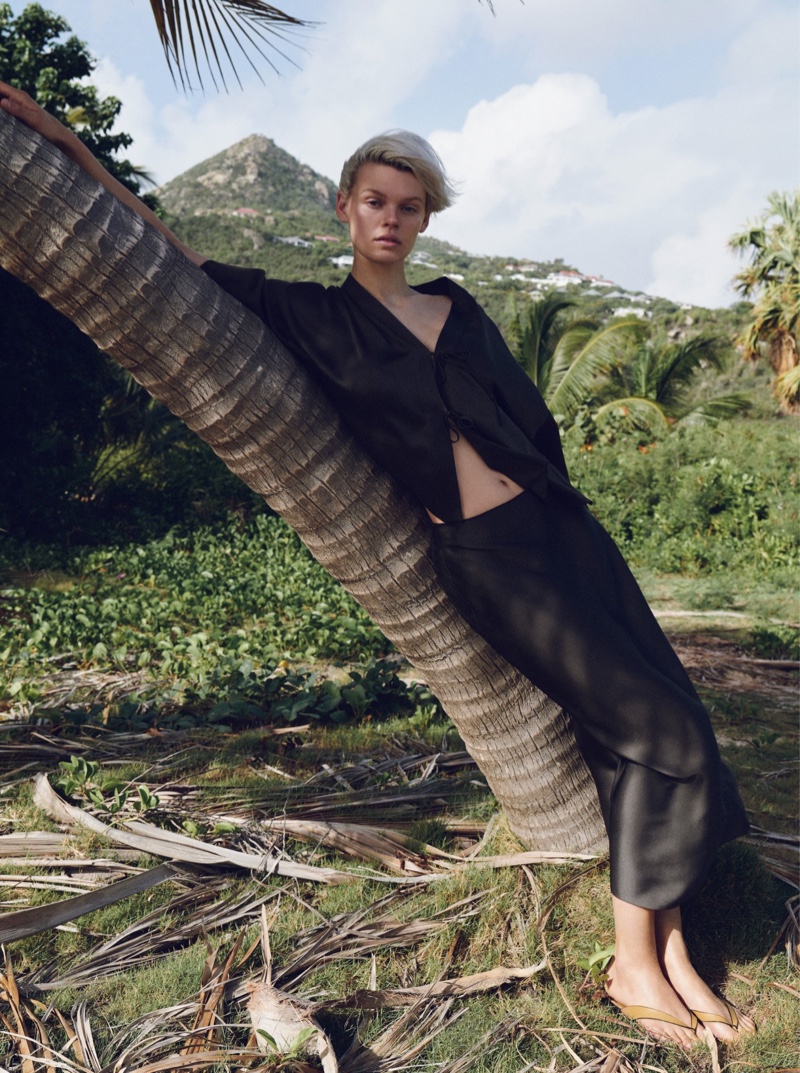 The Massimo Dutti summer beach styles also host a watercolor print matching shirt and midi-length skirt, an effortless silhouette that merges casual elegance with the laid-back aesthetic of island life, all styled by Marina Gallo.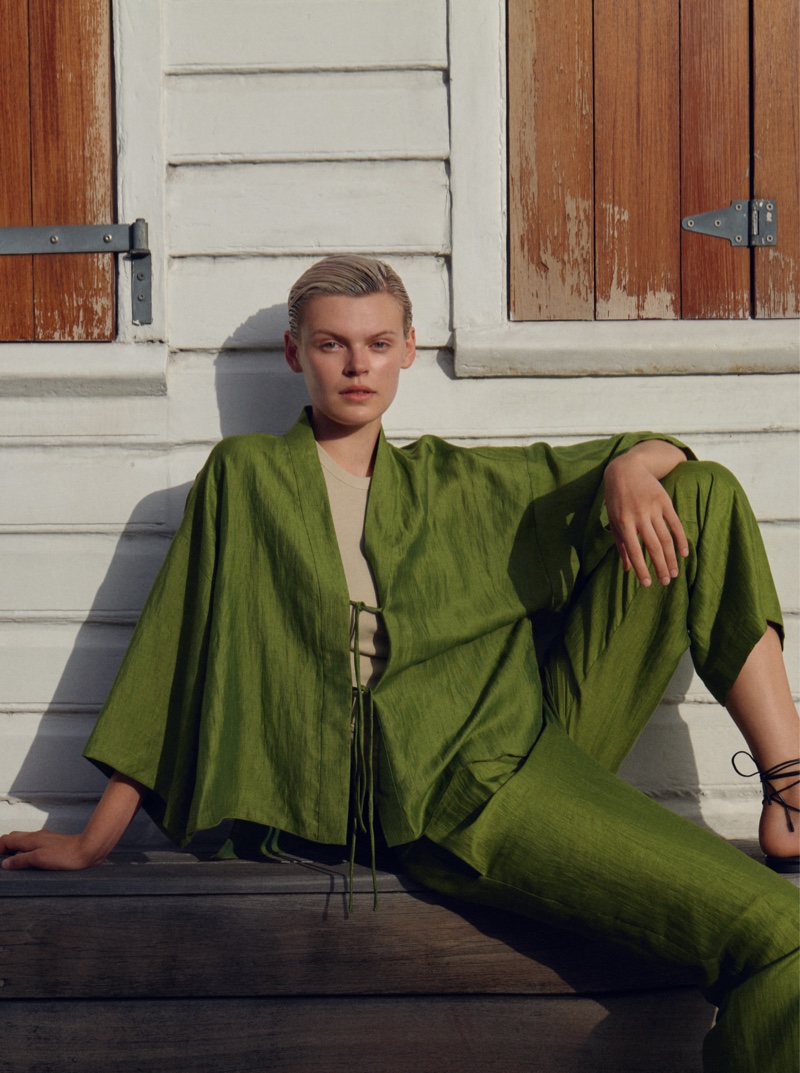 Yet, it's impossible to overlook another statement piece – a long, flowing dress awash in a delicate palette of soft pastels, sun-kissed peach, and rich burgundy. It's a testament to summer's end, evoking the romance and tranquillity of sunset hues. Massimo Dutti keeps the summer intrigue alive with its July arrivals and summer dresses.