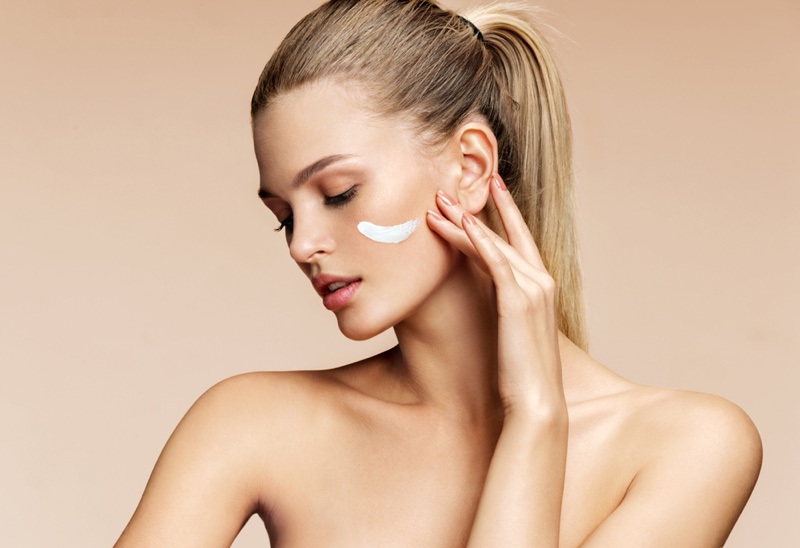 Fashion models have certainly changed over the years. We have seen new inclusiveness to all body shapes and sizes used for various marketing ads and on the runways. One thing holds true of all models, they must have healthy skin. Bright lights and makeup can damage the skin when we don't take care of our epidermis. Fashion models have turned to CBD cream to help keep their skin soft, dewy, and healthy.
What is CBD Cream?
CBD cream is a cream infused with CBD oil. CBD provides many health benefits to our skin and can slow down the aging process. Using a cream daily can add vitality and elasticity to the skin no matter what happens to the epidermis. The endocannabinoid system is most associated with our bloodstream. What many don't know is that we have cannabinoid receptors in our dermis, the middle layer of skin just beneath the epidermis (outside layer).
When the cream is absorbed into the skin, it binds with these receptors and never reaches the bloodstream. This means you won't feel the calmness that many associate with CBD oil. What is amazing is that the permeability of a CBD cream is ten times stronger than THC. This means it gets down deeper into the skin than most other creams and is more effective than THC creams.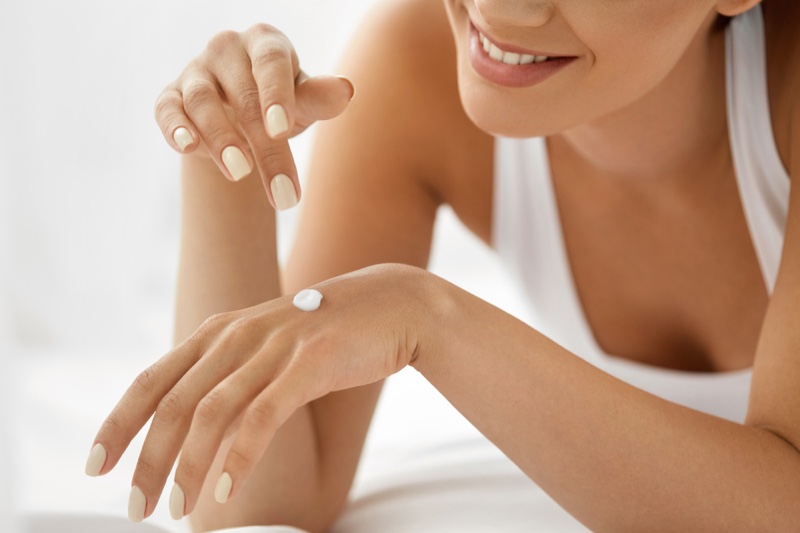 Tackling Skin Issues
Fashion models may look flawless but they are prone to skin problems just like anyone else. Acne is a common problem and often due to the stressful lives of a model and the amounts of makeup they wear. Acne is caused by excessive sebum produced by the sebaceous glands. A study has shown that CBD can inhibit the sebaceous glands from producing excess sebum. A pure CBD cream also has anti-inflammatory properties and soothes our skin. If there is an acne outbreak, it can tame the angry red spots we often see on our faces.
Psoriasis and eczema are two other common skin problems some models suffer. The University of Colorado has discovered that CBD does calm the skin to these issues. The same study also determined it helps atopic and contact dermatitis.
Psoriasis is an auto-immune disorder and there is no known cure. But the anti-inflammatory properties of CBD soothe the skin. Studies are still being conducted to see if CBD slows or stops psoriasis in its tracks.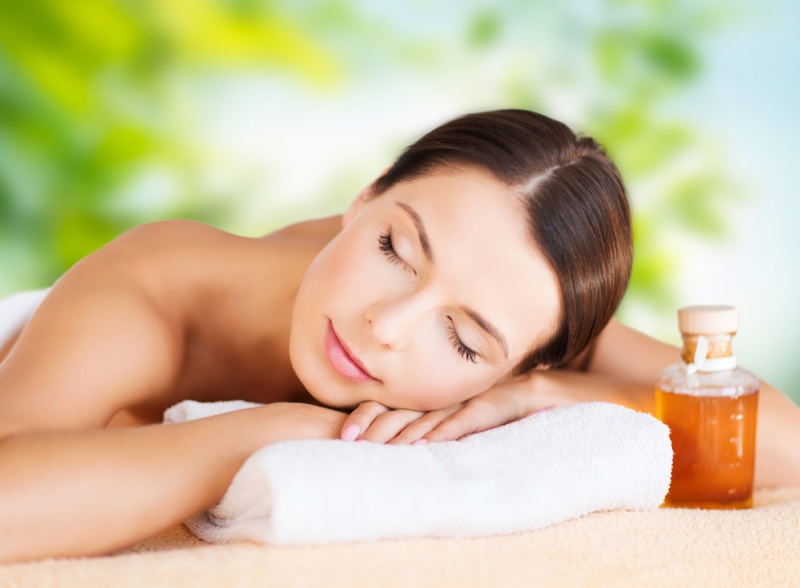 Pain Management
While you may think a fashion model doesn't deal with pain, they really do. Many suffer heel pain from wearing heels for long hours on red carpets, at photoshoots, and on the runway. A CBD cream rubbed into the affected areas soothes the inflammation and eases the pain.
It also works for other types of pain. Some models have rheumatoid arthritis, an auto-immune disorder that is characterized by frequent joint pain. A study on rats in 2017 has proved that there is a significant reduction of joint pain. This can lengthen a fashion model's career when they use CBD cream to comfort their pain.
There is also a fitness component to the use of CBD cream. Some models have a workout routine that can leave sore and tender muscles. Many trainers and athletes tout the benefits for quick recovery and muscle gains. When we workout, we create tiny tears into our muscles. This automatically causes inflammation that leaves us feeling tight and sore. The CBD cream soothes the inflammation and we feel less sore.
The inflammation is a natural response but can also inhibit muscle repair. With the inflammation calmed, the muscle has more freedom to repair itself by creating new muscle. Recovery time is faster and we can gain more muscle in a shorter amount of time. Models who workout need a short recovery time to stay on top of their meetings, shoots, and shows.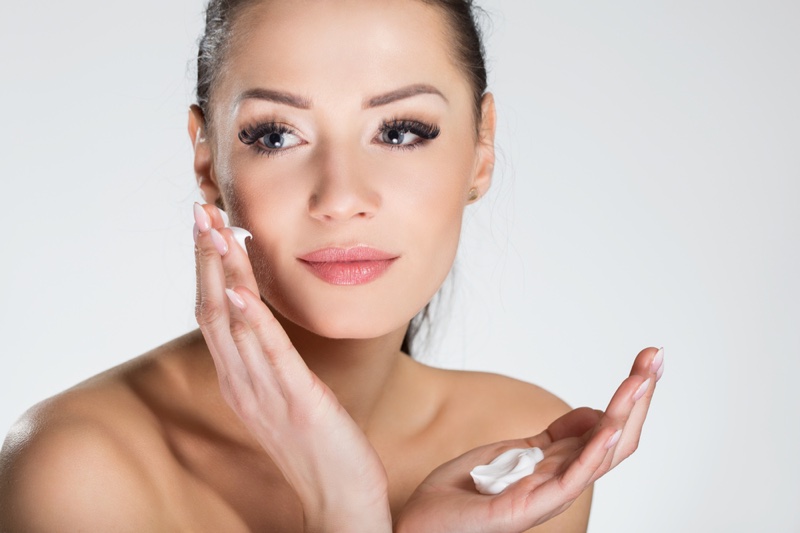 There Are Anti-Aging Effects
A major draw to CBD is that it is an antioxidant. Our skin is exposed to free radicals often and that can dull and wrinkle the skin. CBD cream helps regulate oil secretions of the skin. Wrinkles and dry skin are often the results when our skin is not naturally moisturized. CBD cream also has collagen regulating properties.
Fashion models have to look young for as long as they can. Wrinkles are natural as we age due to our skin slowing down on natural oils for moisturizing. Models using CBD creams have fewer wrinkles and well-hydrated skin (combined with a healthy diet).
Buying CBD Cream
Buying a CBD cream does require a bit of research. Always ask for a certificate of analysis from a third party. This helps you authenticate the claims made by the manufacturer. The best way to get the best product is to look for creams manufactured in a Current Good Manufacturing Practice compliant facility. These facilities must adhere to FDA standards to qualify.
You want organic creams so that chemicals don't interfere with the CBD benefits. Also, look for full-spectrum CBD creams. It's believed that a full spectrum cream has the entourage effect which means that the CBD works best with all components. They tend to be more effective than isolate or distillate. CBD creams come in a variety of levels of CBD in the cream. You should start low and see how well it works. Change creams to higher amounts of CBD if you don't see the results you are desiring.
If you are looking for a way to up your game on your skincare routine, take a look at what models are doing. Use CBD cream, maintain a healthy diet, drink lots of water, and get a good night's rest.
Since CBD cream is not ingested, you do not need to discuss the use with your doctor. However, if you are using CBD cream to treat psoriasis or eczema then you should speak with your doctor. Prescribed creams may not work well with CBD cream and your doctor may prefer you to try using only CBD cream.