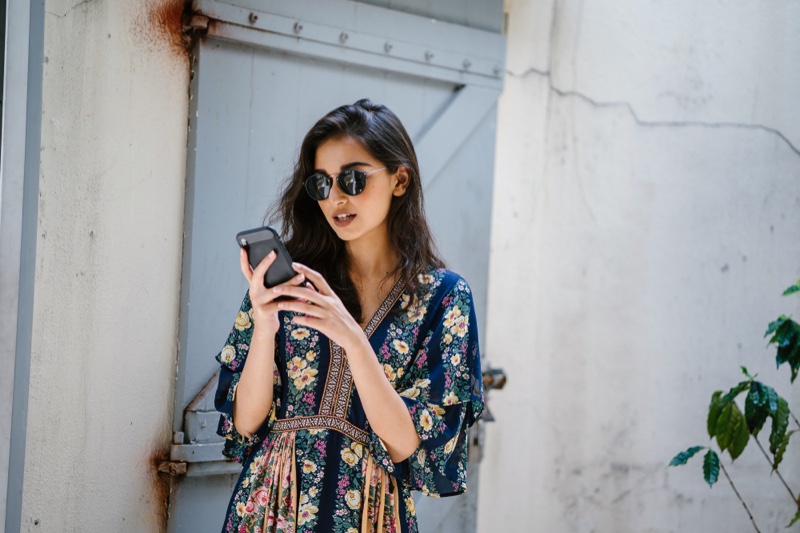 Who are the most fashionable quarantine influencers?
Quarantine has left all of us feeling a little bit too sporty. With strict lockdowns in some parts of the world, many fashionistas have been reaching for loungewear instead of stilettos. However, there are some top fashion influencers who have managed to stay fabulous despite the strict home-wear attire. We have gathered 10 top fashion influencers who are able to maintain impeccable style even while at home:
1. @MVB : One of the top NYC influencers, Marie is known for her minimalistic and high-end styles. It is no wonder she was able to maintain her chic approach to dressing even while in quarantine. She maintained her loyalty to monochromatic looks while swapping stilettos for stylish sweats, shorts, and button-down shirts.
2. @Matildadjerf: Matilda is known for her Scandinavian style that with pastel sporty yet chic looks. While in quarantine, she has been serving some lounge-wear looks while also sharing her love for interior design, beauty tips, and even cooking. It also doesn't hurt that she photographed her beyond adorable new puppy as a part of her quarantine life.
3. @Aylin_Koenig :Ayelin is one of the top German fashion influencers with love for monochrome boho chic styling. While in quarantine, she continued serving impeccable looks and even dressing up while just visiting a grocery store – this is also considered a great photo-op! Ayelin added interior design to her postings, and she seems to continue to mix home décor with fashion these days.
4. @Nastyanastya: With her love for monochromatic easy dressing, Nastya's transition to quarantine styles seemed more natural than most. She continued to post oversized button downs, beige and black combinations.
5. @GabrielleCaunsesil: Gabrielle has been serving incredible quarantine looks from her home in the South of France. She has gotten playful with TikTok making creative videos that see her change entire looks with a single jump into her shoes. She has kept her look chic with sleep buns and colorful dresses.
6. @Holly Pan: Holly is one of the top Washington DC influencers who is known for her luxury aesthetic and love for color. Her style is bold and she maintained her commitment to maximalist dressing even while in quarantine. Holly continued serving looks of high-heels, glam sunglasses, and headpieces – all those things that she is now known for.
7. @Tash Oakley: Tash is one of the top Australian influencers who is also a committed fan of Pilates. During the quarantine she maintained her workout regime while wearing some of the most stylish yoga attires. She kept true to her monochromatic way of dressing with matching sports bras and leggings that made quarantine life look absolutely fabulous.
8. @Helen Owen:Helen is one of the top U.S. influencers who is known for her California girl look easy styles. Staying quarantined meant that she swapped her loungewear travel attire for her quarantine looks while not changing that effortless jet-set styling. Helen added some do-it-yourself cooking tips making us turn in for her healthy living while looking fabulous life quarantine edition.
9. @Tati VK:Tati is one of the most well-known fashion influencers in London, so it was no wonder that she maintained her glam even while in quarantine. Tati kept up with her makeup regime and her high heeled looks even while just in front of her home.
10. @Nataya Kim: Nataya is one of the top international fashion influencers with collaborations with brands like Dior under her belt. During quarantine she got super creative making TikTok videos that have since gone viral. It also doesn't hurt that she is the founder of a fashion line that makes sleep wear and lounge wear – no wonder she made our top 10 list.
While quarantine life has left most of us feeling less than ourselves, we hope that these top influencers serve as an inspiration to get up and start dressing stylishly this summer. Even though we may be wearing loungewear more often than we would like to think, we can still make it look fabulous while taking a que from our top quarantine fashion influencers.