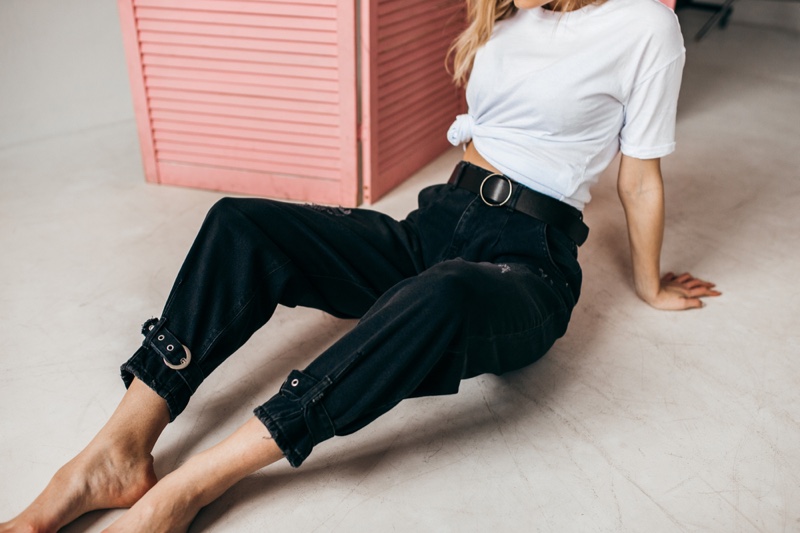 Mom jeans have the reputation of being one of the most laidback and casual pieces in womenswear, whether you're going shopping or out with friends there are several ways to style this versatile wardrobe staple. If you already have one and don't know how to style it. Here are some mom jeans outfit ideas you should try. 
Mom Jeans Outfit Ideas:
Ripped Jeans with White Graphic Tee
Add a twist to your regular mom jeans style by wearing the ripped version, combine it with white cotton graphic tee for your summer ready look. If the temperature takes a dip, you can layer it up with denim or leather jacket to call it a day.  This style will add an instant cool to your day time look no matter where you go.
Mom Jeans with Black Turtleneck and Wool Coat
Add ultimate sophistication to your cold weather style by pairing your light wash denims with contrasting tone turtleneck and muted wool coat. Complete the look with a pair of black loafers and you're ready to turn heads. Don't forget to accessorize with a nice wristwatch or a bracelet.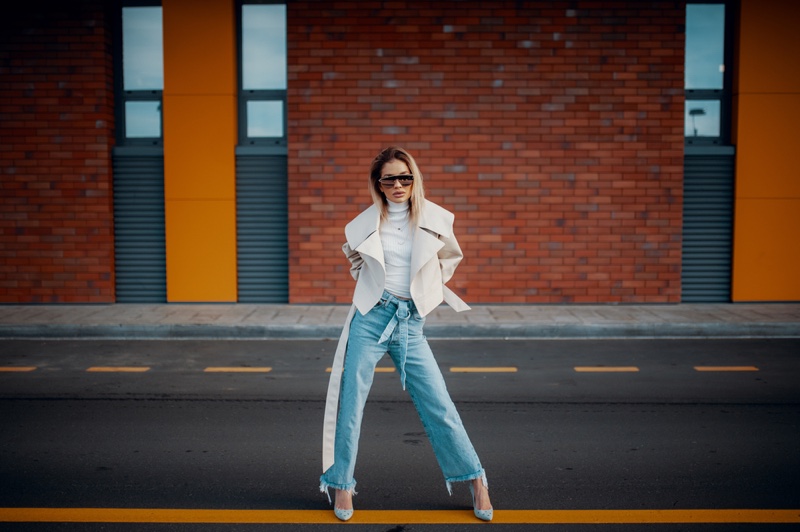 Motorcycle Jacket with Medium Wash Jeans
Who would have thought that the laidback mom jeans could look this edgy, all thanks to the stylish upgrade of this rugged motorcycle leather jacket for women. Balance the look with a contrasting white top and you have a wonderful day to night outfit.
Denim Jacket with Mom Jeans
Not a big fan of denim over denim but you can certainly rock the look if you know how pair it the right way. The trick it to balance to look with a solid tone t-shirt and pair it with a contrasting shoe, this will stop the denim from drawing too much attention.
Mom Jeans with V-neck Top
You already know the importance of this relaxed piece as a casual outfit, but you can make it look dressier by wearing it with a solid tone V-neck top or sweater. Take the style to the next level with an animal print footwear and a leather purse.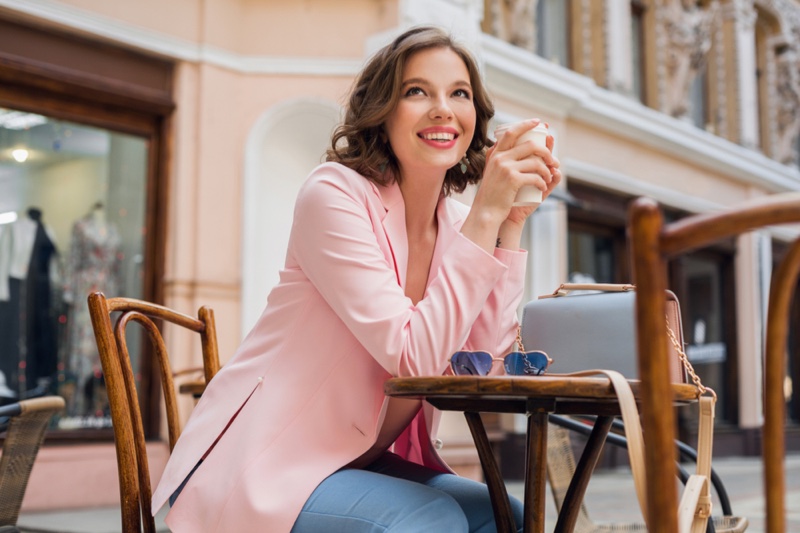 Mom Jeans with Black Blazer
Similar to the style above but a bit different, the addition of a black blazer makes the ensemble a bit more preppy and perfect for chilly evenings. The style is perfect for transitional period like spring and fall when the weather is warm during the day but unpredictable at night.
Café Racer Jacket with Light Blue Jeans
We talked about how a biker jacket can add an edge to your casual style. Here is a more refined take on the same style with the timeless café racer jacket, this type of jacket is perfect for people who are new to leather jacket or the ones who want to look minimal yet fashionable, as they say "simplicity is the ultimate sophistication"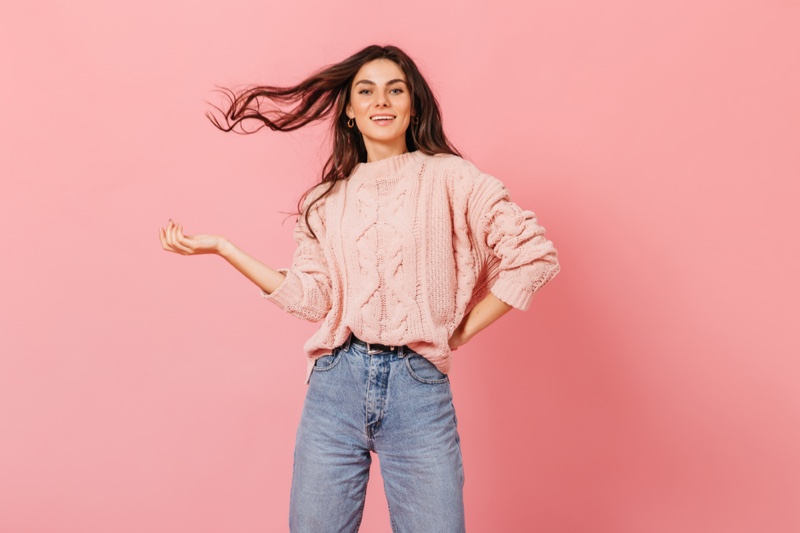 Chunky Knit Sweater Tucked in Jeans
Get the 90s inspired college girl look by tucking your chunky knit sweater in medium blue jeans and finish off the look with a pair of pearl white sneaker. A simple yet stylish way to kick of your day. 
Pastel Color Hoodie With Mid Blue Jeans
Comfy yet cool way to upgrade your casual style, pair a pastel tone pullover hoodie with a medium wash jeans and complete the style with a pair of white sneakers for a spring ready look.