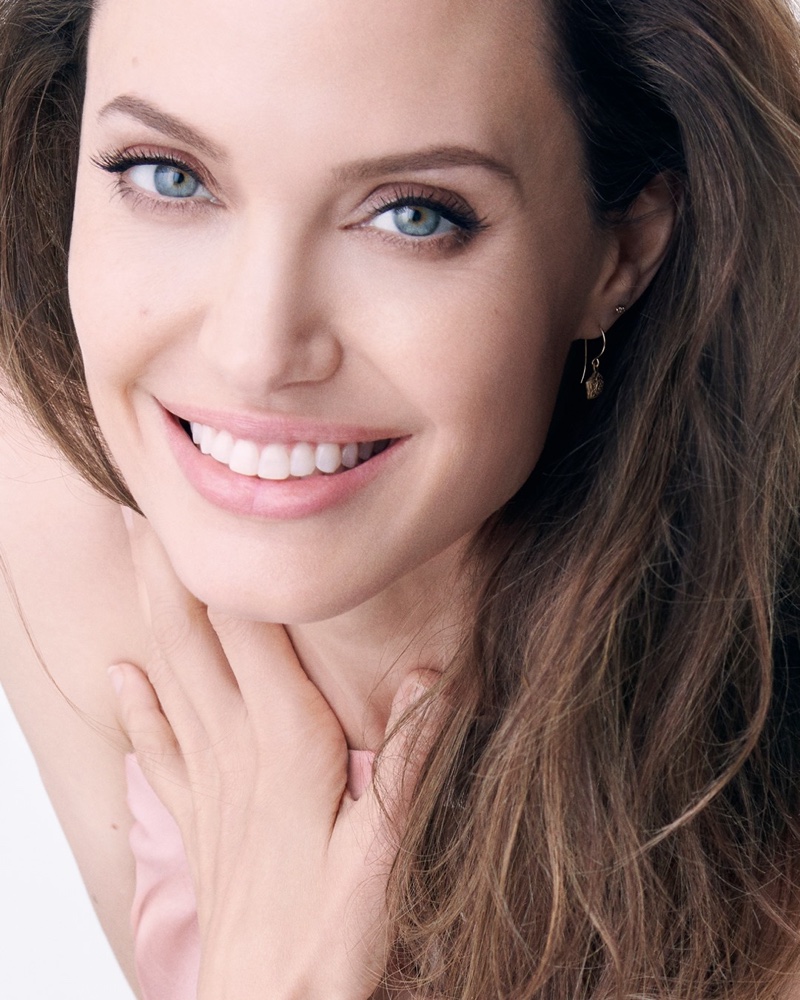 Guerlain launches its latest scent called Mon Guerlain Sparkling Bouquet. The face of the fragrance line, Angelina Jolie, appears all smiles in the campaign. She poses in a pink satin top with her mussed chestnut tresses spilling over her shoulders. Described as a fruity, fresh oriental fragrance, it includes notes of lavender, vanilla Tahitensis, pear accord, and sandalwood. Angelina also appears in a commercial set to the tunes of 'Wild Thing' by The Troggs, where she enchants in motion.
Related: Angelina Jolie is Vogue UK's March Cover Star
"Mon Guerlain Sparkling Bouquet is the very image of the woman who inspires it. Shaped by the passion and joie de vivre of actress and philanthropist Angelina Jolie, Mon Guerlain Sparkling Bouquet reflects the aura of a radiant woman whose smile brightens the world," the cosmetics brand states.
Guerlain Mon Guerlain Sparkling Bouquet Fragrance Campaign