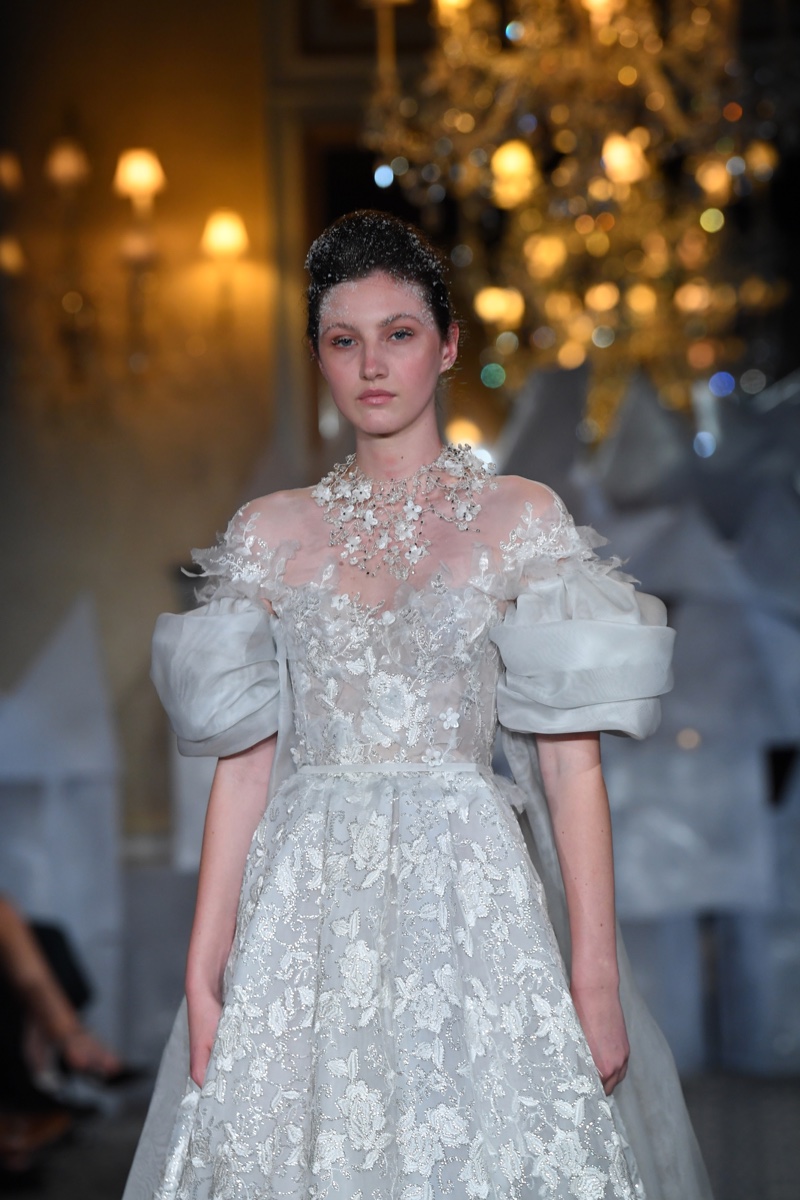 If you're looking for a wedding dress before 2020, now is the time to start searching. Whether you consider yourself a traditional bride or more nonconventional, there's so many styles out there. Short dresses, puffed sleeves and feather embellishments will turn up the glam factor for 2020. Pronovias wedding dresses can also be a great place to start looking. Discover all five of these amazing wedding dress trends below.
Puffed Sleeves
The 1980's are coming back in a major way, and if you want to pay homage to the glamorous decade, go for a look with puffed sleeves. Now don't go too far with puffed sleeves. Think of subtle and feminine silhouettes with romantic ruffles and voluminous accents. Wearing a puffed sleeve is all about proportion. Don't drown in fabric by pairing a bold sleeve with a cascade of ruffles. Instead, go for a clean A-line silhouette to balance the look.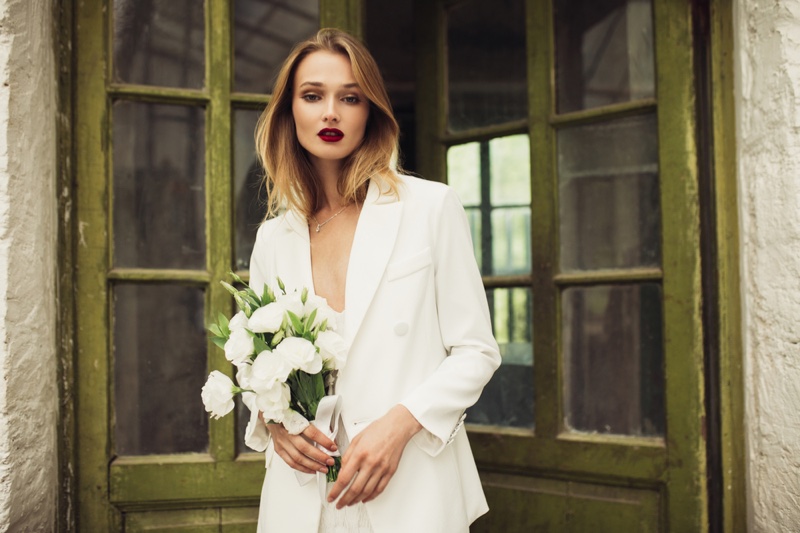 Suit Up
Another trend to take on for 2020 is bridal suiting. A well-tailored blazer and pants can make quite the statement. You'll look absolutely powerful in a crisp, white suit. You can keep it feminine with lace embellishments or feather decorations. This look can be great for a more fashion forward bride or your reception look. If you want to bring an avant-garde appeal, look for an hour glass shape with the jacket.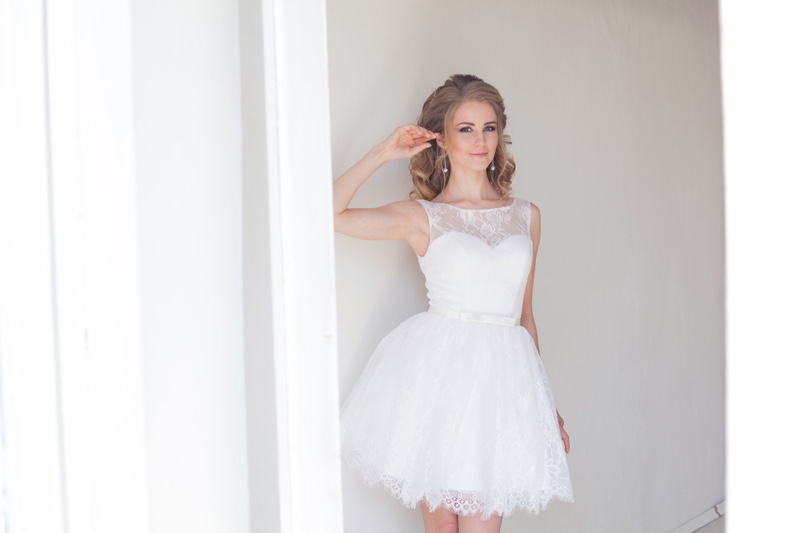 Mini/Short Dresses
There's no need to wear a floor-length gown anymore. Instead, don't be afraid to show some leg with a midi-length style. And if you're even more daring, wear a mini silhouette. This can work well for a beach wedding or more casual affair outdoors. If you think it's too much for the actual ceremony, rock it during pre or post ceremony events. Wear with a great pair of stilettos or embellished flats for a memorable look. Looking to buy short wedding dresses? Go online for great deals.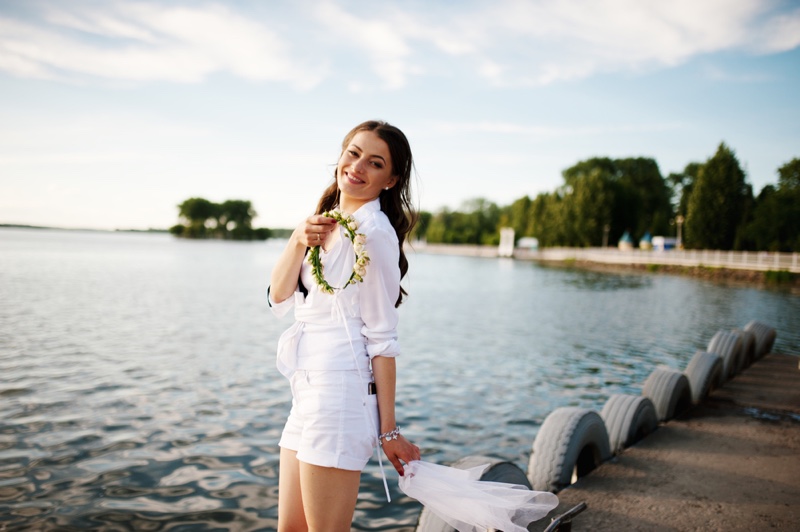 Bridal Romper
If you have watched the 'Real Housewives of Beverly Hills', you will have seen Denise Richards wearing a bridal romper. This can be great for a bride that wants to have a bit of fun on her wedding day. A romper works for a beach wedding or more casual shindig. Wear a stylish lace design or keep it simple in a crepe de satin fabric. Show off your legs by pairing it with platform sandals or dressy flats.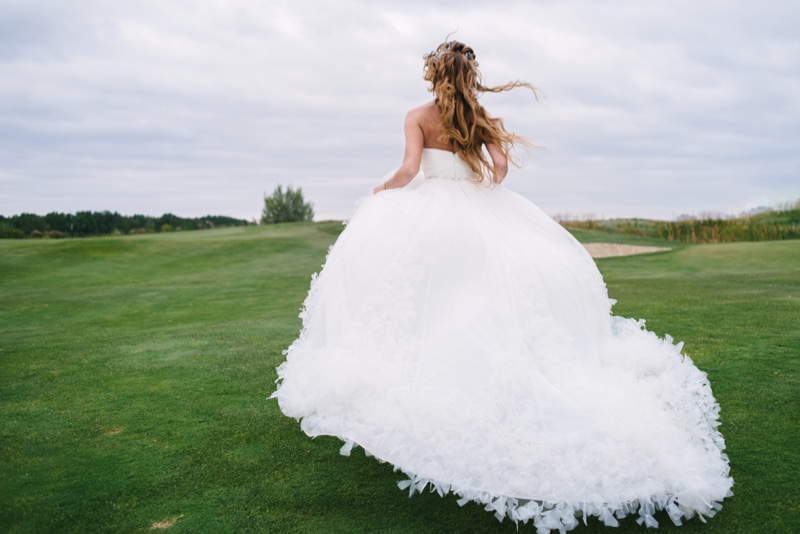 Feathered Frocks
Take your wedding day look to the next level with the addition of feathers. For 2020, channel 'Great Gatsby' fashion in a feather embellished design. Whether looking for a full-length gown or mid-length dress, plumes can really make you stand out on your wedding day. This can be worn during a winter wedding or even spring. You won't be disappointed with this glamorous trend.