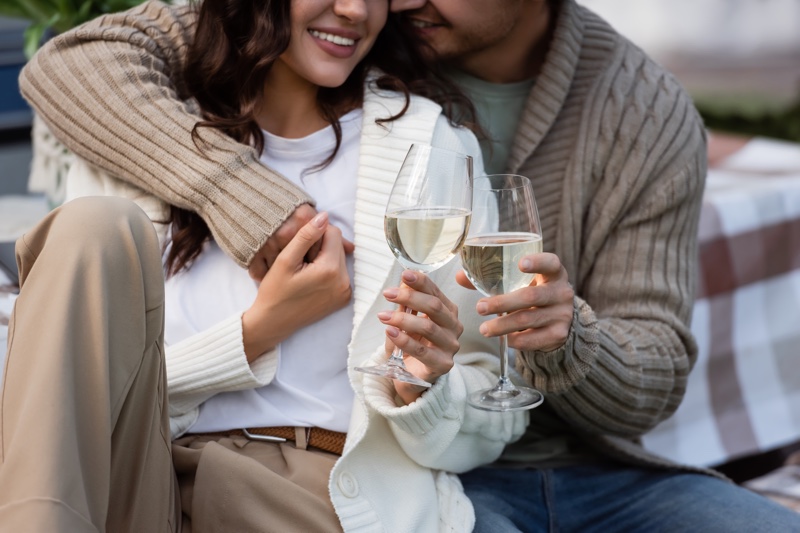 Valentine's Day is the ideal time to show your special someone how much you care. Whether you're looking for something traditional or unexpected, you can't go wrong with matching couples gifts for him and her.
From a men's cardigan sweater to a beautiful piece of jewelry, there's something to make sure your Valentine feels extra special this year. So why not consider the perfect matching couples gifts for the holiday of love?
Cardigan Sweaters
Valentine's Day is the day to show your special someone how much you care. What better way to do that than with matching cardigan sweaters? Whether they're a classic cable knit or trendy Fair Isle design, these sweaters make a great statement when it comes to expressing your love. What's not to love about them?
They're warm and cozy, but they also come in various colors, styles, and designs to find the perfect pair for your significant other. Whether you opt for bright, bold hues or a more subtle color palette, you can find a men's cardigan sweater that's just right for him and her.
Plus, if you're feeling extra generous, you can always get a few extras to mix and match for different looks. A set of matching cardigan sweaters will keep your Valentine feeling loved and stylish this season.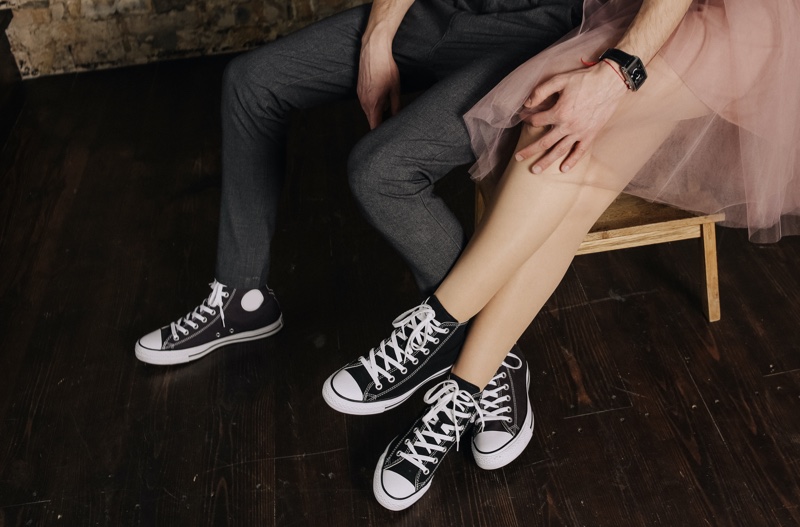 Sneakers
When finding the perfect Valentine's Day gift, nothing says "I love you," like a matching pair of his and her sneakers. Whether you're going for a romantic stroll in one of your modest midi length dresses from Sweet Salt or an intense workout, why not surprise your special someone with a stylish pair of sneakers?
From classic white leathers to modern streetwear designs, plenty of styles are available to suit any preference. Whether you're looking for a high-top, low-top, slip-on, or running shoe, there are endless options out there to choose from. And if you're looking for something more unique, you can always customize a pair with your creative design. Share with your significant other how much you care with the perfect pair of sneakers for Valentine's Day!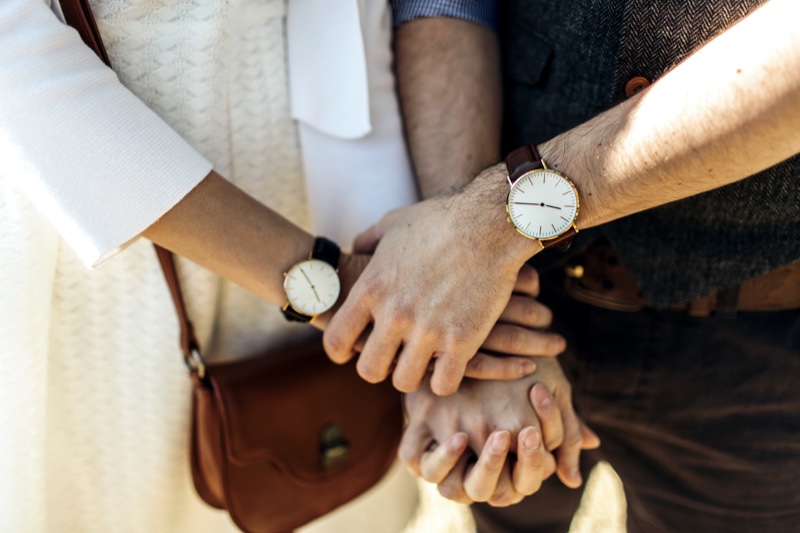 Watches
There is nothing more romantic than gifting your significant other a timeless watch. Watches come in many styles and sizes, so it's crucial to find one that suits your partner's taste and lifestyle. Whether you choose a classic timepiece or something more modern and tech-savvy, there are plenty of options.
For the ladies, delicate and sleek watches are perfect for any outfit. From petite rose gold or silver pieces to larger statement watches, there is sure to be something that will make her heart flutter. Consider adding diamonds and jewels to the bezel for an extra special touch. 
For the gentlemen, a quality timepiece is a must. Whether he prefers something sporty or a dress watch, various brands and styles will add sophistication and class to any ensemble. Choose from leather or metal bands in multiple colors and textures, such as steel or bronze. With so many options available, you are sure to find the perfect fit for matching couples gifts.
Suitcases
If you're looking for a practical but romantic Valentine's Day gift, why not get your special someone a new set of suitcases? This is a great way to show your partner that you care deeply about them and want them to have the best when they're out and about. You can even get matching suitcases, so you two look photo-ready when you walk through the airport together.
Whether they're planning an extended stay abroad or just a weekend getaway, a quality suitcase is sure to be appreciated. Look for bags with a classic design and sturdy construction. Make sure the size is right so they can fit all the items they need for the trip. Consider sets with different sizes so they can use the smaller one for weekend trips and the larger one for longer trips.
You may even want to get a couple of different colors so they can distinguish their suitcase from others on the carousel at the airport. Remember to include some nice accessories such as luggage tags, locks, and straps when buying a new set of suitcases. These will ensure their belongings are safe and secure while away.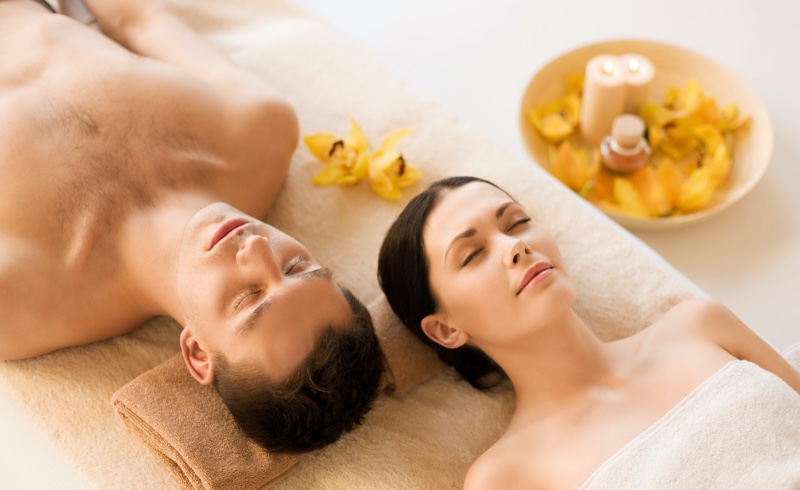 Massages
Massages are one of the most thoughtful and romantic gifts you can give your special someone on Valentine's Day. Show your significant other how much you care by gifting them a relaxing massage. You can even get a partners massage together for a matching couples gift. Depending on your type of massage, many options are available to make this an extraordinary present.
If your partner prefers a deep tissue massage, look for a spa or massage studio that offers this treatment. You can also opt for something more luxurious, like a Shiatsu massage or even a hot stone massage. If you are short on time and want to stay within budget, you can always buy your partner a massage gift card from their favorite spa or massage therapist.
This way, they can treat themselves to a massage whenever it suits them best. No matter what kind of massage you choose, your partner will undoubtedly appreciate this special Valentine's Day gift.
Conclusion
Valentine's Day is the perfect holiday to celebrate your special relationship with someone, and plenty of great gift ideas make your partner feel special. Whether you're looking for matching couples gifts or something unique that expresses how much you care, you'll find something perfect to make the holiday of love even more special.
From cardigan sweaters to sneakers, watches, suitcases, or even a massage – there is sure to be something out there that will make your loved one smile. Make sure to take some time to plan and get the perfect gifts for the two of you this Valentine's Day.