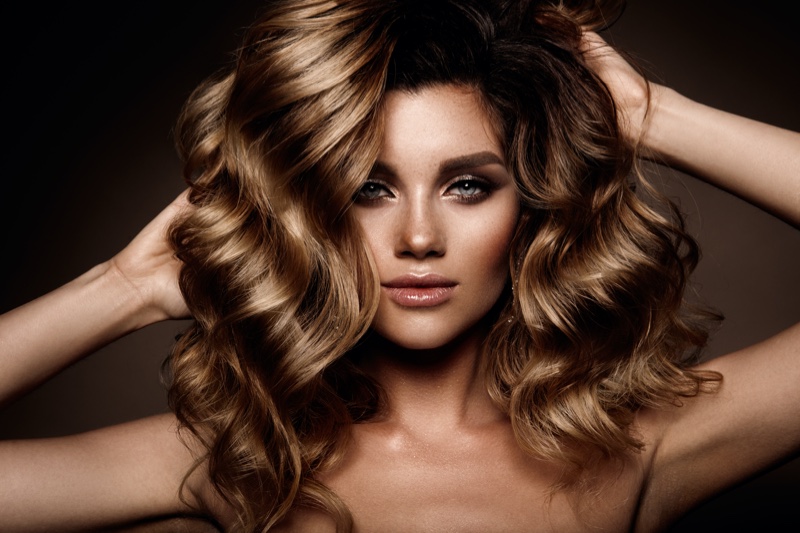 While many light-haired people like to go darker for the winter, there is no hard and fast rule that your hair needs to be darker during the colder months. Enter winter gold hair: a cold-weather look that embraces golden strands and the cozy warmth everyone is looking for when it's cold outside. Read on to learn more about this hair trend.
What is Winter Gold Hair Color?
This trendy new hair color style is all the rage lately. Winter gold is a medium brown-based hair color with soft, subtle additions of golden shades. It's a very natural look with subdued golden hues that create dimension and a gorgeous finished color.
What Hair Colors Does This Work Best on?
Although winter gold hair color can be achieved on people with many different hair colors, it works best on hair that is already medium to light brown, as stylists will not have to add much color. Using professional hair color and toner, your stylist can easily create that trendy winter gold you're looking for.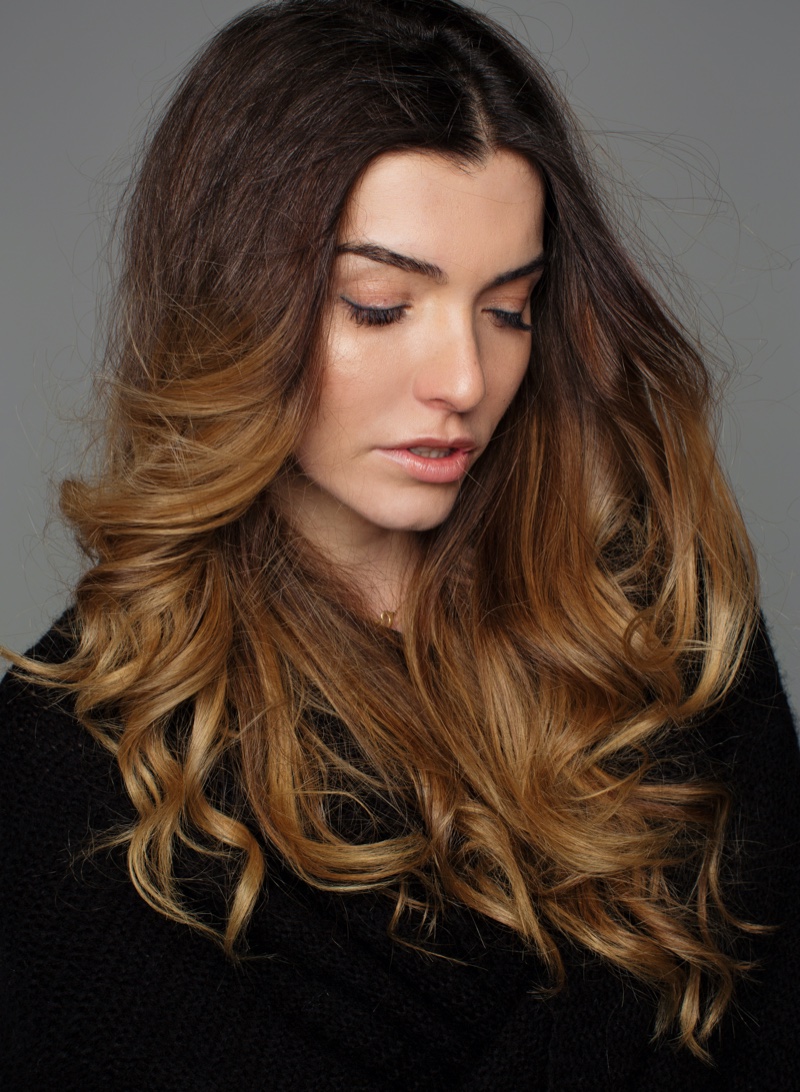 Why is Winter Gold So Popular Right Now?
Winter gold has been especially popular this season thanks to celebs like Zendaya, Lily Collins, and Hailey Bieber rockin' this color. It's also a gorgeous, soft look for the winter, though this color can work any time of the year.
How to Achieve Winter Gold Hair
Don't try this look at home. You'll want a professional hair stylist who knows the ins and outs of hair color to help you achieve the perfect winter gold look. Stylists can use a salon developer and color to lift hair in just the right areas and tone your hair to create a seamless look.
The winter gold hair color is all about subtlety. It incorporates a mixture of highlights and lowlights into brown hair to create a more voluminous look. It adds warmer tones and shades into an overall darker hairstyle, which also makes it appear more natural. Your stylist may use a balayage technique of hand painting the hair at areas like the crown and face-framing pieces.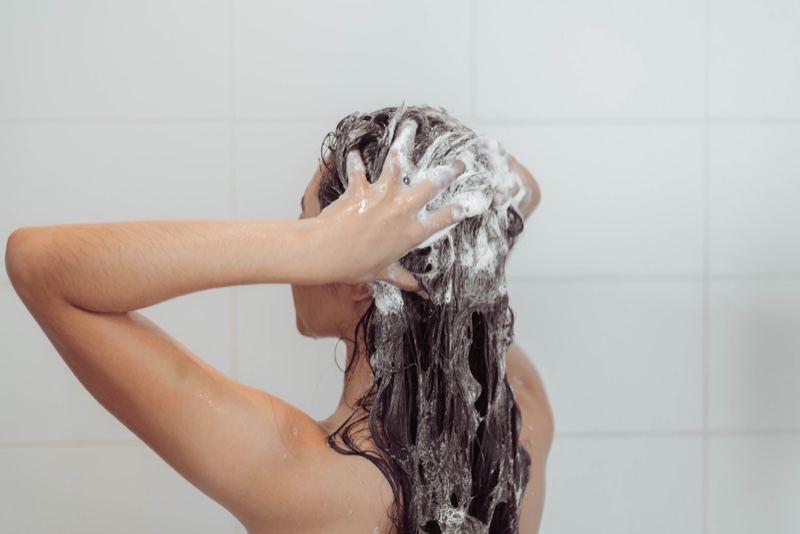 Tips for Maintaining Winter Gold Hair Color
Use a Clarifying Shampoo Every Other Week
Clarifying shampoos are specifically created to rid your hair of excess residue and buildup from oils and hair products. While using a clarifying shampoo once every two weeks can help keep your hair healthy and shiny, using it too often will dry out your hair and can leave your color looking dull.
However, it is excellent for a deep cleanse, and it's even more essential for those who regularly treat their hair. This is a great way to keep your hair healthy and always looking its best.
Don't Overwash Your Hair
Washing your hair too often can leave it feeling ultra dry and brittle. Dry hair is more susceptible to damage like breakage. Lightening your hair can already have a drying effect, which is why it's all the more critical to avoid overwashing.
You don't want to add any more dehydrating products to your hair routine. Use shampoo every two to three days if you have hair that is prone to becoming oily or every five to seven days for drier hair. To promote hydration, you can also try co-washing — or washing with only conditioner.
Reduce the Use of Heat Tools
Heat tools are some of our go-to style buddies, but too much heat on your hair — especially color-treated hair — can be catastrophic for hair health. Experiment with ways to naturally style your hair using professional hair styling products or minimal heat tool application.
If you can, let your hair naturally dry. Be careful not to sleep on wet hair as it is more susceptible to damage when wet. If you use a blow dryer, try using the cool or low setting to reduce heat exposure.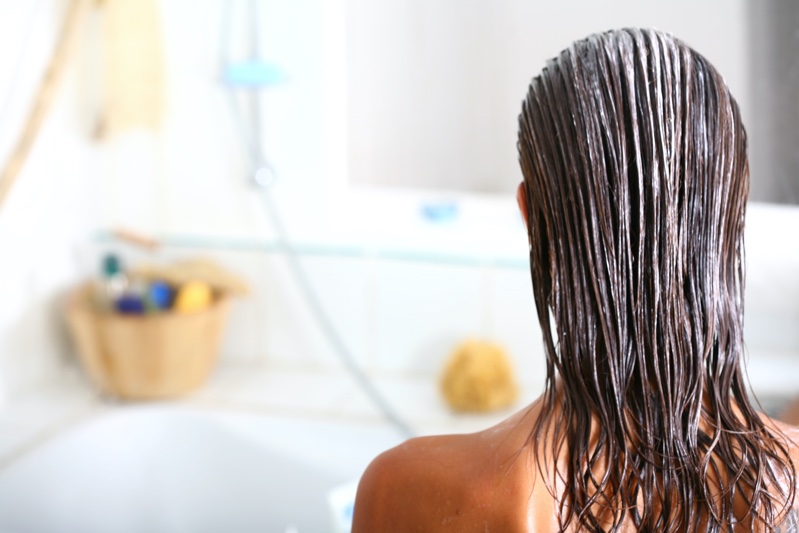 Use a Hair Mask Once a Week
Hair masks are excellent for adding moisture to your winter gold hair color. Do not use a hair mask daily, as it can cause buildup and lead to excess oil. Make a weekly hair mask part of your routine to prevent color-treated hair from drying out. Rinse your hair with warm water first. Then, apply your hair mask. 
Warm water will open your hair cuticles, allowing them to soak in the product. Keep your hair protected with a shower cap while you let the conditioner do its work. Then, rinse your hair with cool water. Cooler water closes your hair cuticles, retaining that additional moisture within the strands.
Rinse Your Hair with Cold Water
When rinsing your hair normally after washing, you should also use cool water for the same reason. Many factors can cause dry hair — from color treatment to cold weather — so it's important to have a hair-hydrating routine. After you've applied the conditioner, always rinse with cool water to keep that moisture in.
Get a Touch-up in 4 to 6 Weeks
To really keep your winter gold hair color at its peak look, it's essential to get a touch-up every few weeks. Depending on your specific hair and the placement of your highlights, it is recommended that you get a touch-up every four to six weeks but talk to your stylist about a touch-up plan that makes the most sense for you.