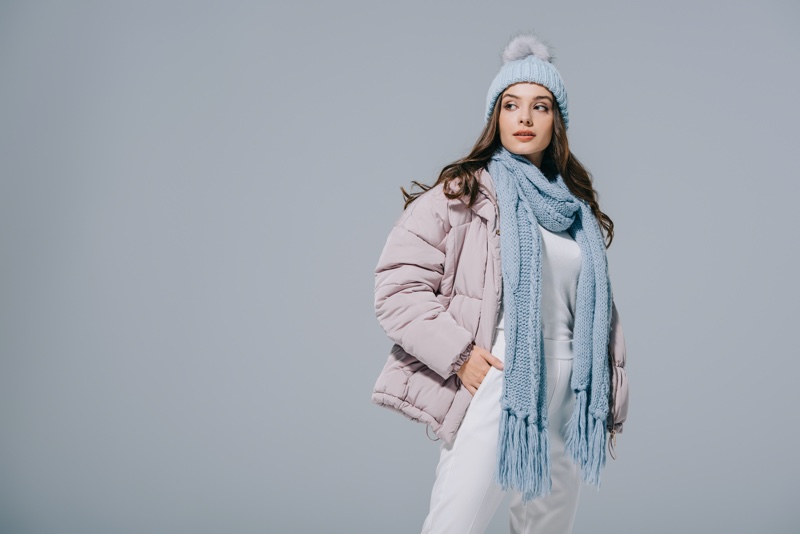 We live for trends. Not only do they look great, but they are also refreshing to the eyes. However, when it comes to curating the perfect wardrobe, we always go back to the basics, i.e., our everyday staples.
Wardrobe staples are those pieces that you need a day in and day out. They create the foundation of your ensemble. Once you have a solid base down, you can build your outfit on top by introducing and eliminating various elements as per your liking. Think of them as a blank canvas that you can paint on.
For the winter season, our top priority is to stay warm. Looking and feeling like a runway model seems like a far-fetched idea when you are fighting the cold. So, how do you find a middle ground that helps us enjoy the best of both worlds?
To help you look like a fashionista, we have devised a list of winter staples that you need for this season. You can use these staples to create a unique customized look for yourself every day. Let's get started.
Skinny Jeans
Skinny jeans are the ultimate closet essential everyone needs regardless of the season. Their body-hugging silhouette flatters one and all. Whether you have a lean physique or are a well-endowed curvy mama, rest assured, skinny jeans will look good on you.
They are especially great for the winter season because their streamlined fit helps you stay warm by preventing airflow. Fashion friendly and warm: who could complain about that?
Trendy overcoats, chic boots, flattering scarves, and more; the fall season is all about layering. Skinny jeans are especially great for layering.
Wear them with an elegant blouse and a blazer for a work-friendly look, a classic plaid shirt, and a warm cardigan for the ultimate comfy look, or a simple tee and a leather jacket for an everyday casual and trendy look. Pair them with chic knee-high boots, comfy sneakers, trendy Timberlands, versatile ankle boots, or sexy heels; they complement everything.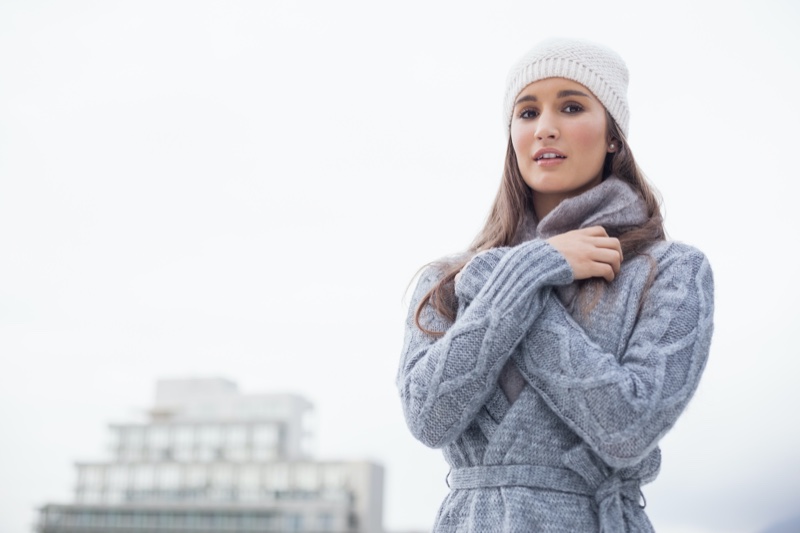 Cashmere Cardigan
Cashmere cardigans are the closest thing to a hug. They are deliciously warm and supremely comfortable. Not to forget, they are incredibly versatile, making them ideal for pairing and layering. The best part: you can wear them to an array of different social settings. Whether you are dressing for a casual night out, a regular workday, or perhaps a dinner party, you can dress your cardigan up or down with the help of a few trusty accessories.
If you are looking to nail that classic winter cardigan look, wear your cardigan over a classy collared button-down dress shirt paired with anything from a skirt to jeans to wide-legged trousers.
There is nothing quite like a cashmere cardigan. Simple, no fuss, versatile, and cozy; who would not love that?
Hats
There is no season more perfect for sporting your favorite hats than the wintertime. Out ultimate favorites are beanies. They are snuggly, warm, casual, and super trendy; what's not to love about them? A close second, however, is the timelessly suave fedora.
Fedoras are super chic. There is a certain attitude and confidence to them that makes them undeniably sexy. They are the perfect hybrid of vintage simplicity and larger than life modernity. You want the best of both in an accessory; get your hands on a fedora.
Another hot favorite this season are baseball caps. With the popularity of athleisure, baseball caps are super on-trend. They look especially great when paired with a pair of skinny jeans, a classic bomber jacket, and a pair of plain white sneakers.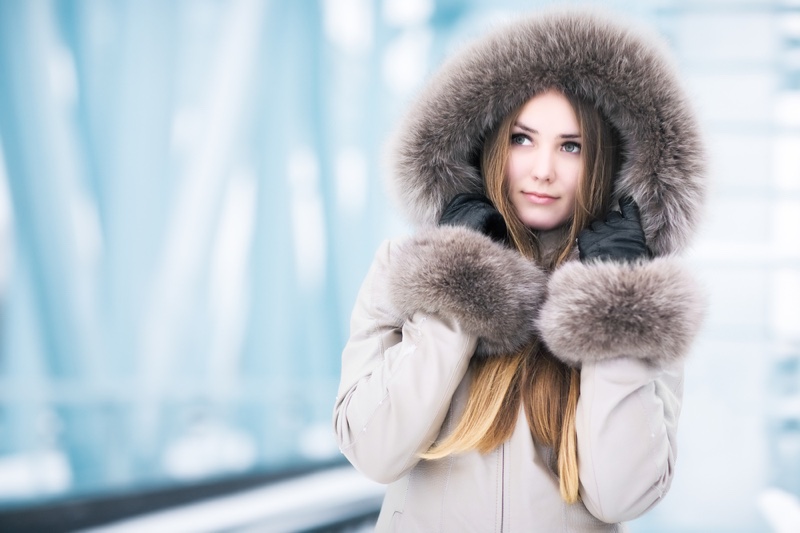 Statement Coat
What is the winter season without a coat even? Outerwear is more of a necessity than a fashion choice during the chilly winter season. Your selection of outerwear is crucial because it is the first thing anyone notices about you. Whether you choose to make a grand statement with it or choose to get lost in the crowd is entirely in your control.
To look and feel like a winter wonderland queen, we suggest investing in a lux creamy white overcoat. White coats scream rich. Pair them with anything from an animal printed skirt to leather pants to anything, and you will look amazing.
Our favorite look with a white overcoat though is one with an all-black ensemble. Imagine a pair of black wide-legged trousers, a black turtleneck, a stunning pair of black ankle boots, and a pair of sexy cat-eyed sunglasses to tie the whole look together: stunning!
If you do not want to go white, play it safe with black. Versatile, statement, and sultry, there is nothing like a black overcoat.
For those looking to try something other than plain aesthetics, since it is the fall-winter time, get your hands on a plaid overcoat. Warm, rustic, and earthy, plaid coats are trendy yet traditional.
For those who love to bring the drama, the wintertime is the best time to sport an elegant fur coat or an outgoing animal print coat, too, if that matches your vibe. 
Boots
Statement knee-high boots, classic ankle boots, snuggly uggs, or timeless mid-length boots, winter is the time for the boots to shine. Not only are they incredibly warm, but they are ridiculously fashionable and look excellent when paired with an array of ensembles.
Knee-high boots look best with a body-hugging dress or over a pair of skinny jeans and a turtleneck. Ankle boots look great with everything. Whether it is a dress, pants, shorts, or a skirt, ankle boots are that accessory you can always fall back on blindfolded. Uggs are not everyone's favorite, but when it comes to warmth and comfort, you cannot compete with them. 
Knit Dress
Knit dresses are essential for the colder months. Their form-fitting silhouette flatters all body types, and they pair fantastically with an array of accessories. Wear your knit dress with a pair of ankle boots and a chic bomber jacket, knee-high boots, and an edgy New York leather jacket, or with tights, boots, and an overcoat.
Invest in a selection to get through the season with ease. We suggest getting your hands on staple hues like black, charcoal grey, and blue as well as some rich and vibrant fall colors such as maroon, deep brown, dark green, and burnt mustard.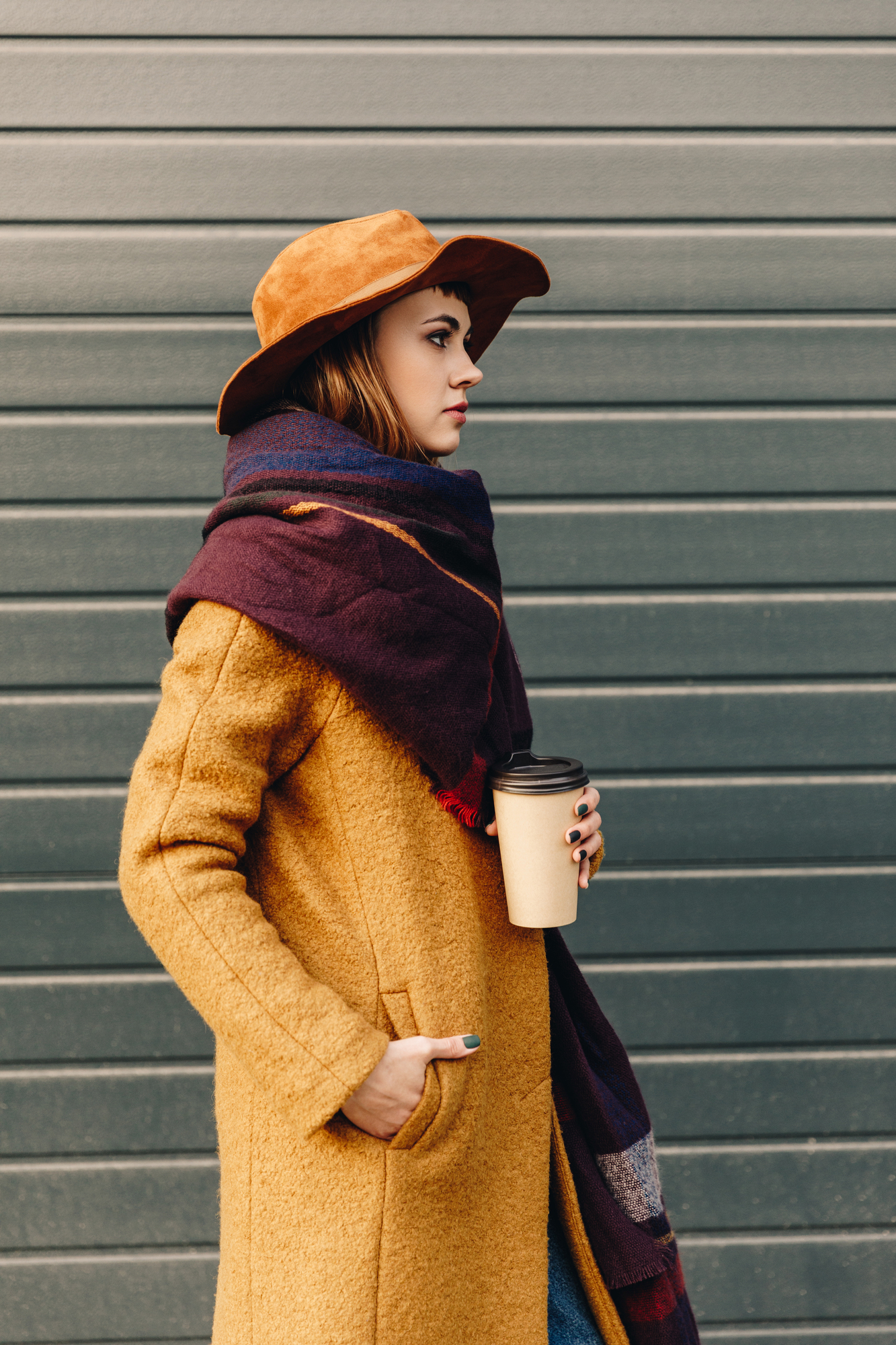 Winter Scarves
Winters are not forgiving. Don't you wish you could wrap your blanket around yourself?
Now you can (well, to an extent) with the help of winter blanket wrap scarves. They are big, warm, and incredibly chic, making them the ultimate winter accessory. There are infinite ways to style them. We suggest investing in a good handful of colors, designs, and cuts.
Other fabrics worth investing in include silk and cashmere. They both look super flattering and can be sported in an array of social settings; yes, even formal gatherings.
Turtlenecks
Turtlenecks were designed to combat the chilly winters. It is a bonus that they look so stylish. Their form-fitting cut not only helps you stay supremely warm during the cold winters but also makes you look like you just walked out of a Christmas movie.
Not to forget, turtlenecks are excellent for layering. Wear them with anything from a leather jacket to a cardigan to a luxurious overcoat; turtlenecks never fail to impress. If you are on the search for casual comfort, turtlenecks should be on the top of your shopping list for the season.
Leather Jacket
Leather jackets, much like skinny jeans, are essential you need regardless of the season. They are perfect for that in-between weather as well as for the colder months. You can always get them lined with thermal material for the winter. Additionally, they layer very well.
What makes leather jackets so great is their versatility. They can be worn over anything, and they will look fantastic. They possess a mind-boggling innate ability to transform any look. You can use them to dress up or dress down any outfit.
They come in an array of styles, each with its unique outlook and an attitude that complements them. Find the leather jacket style that vibes best with yours and rock them this winter season like a badass.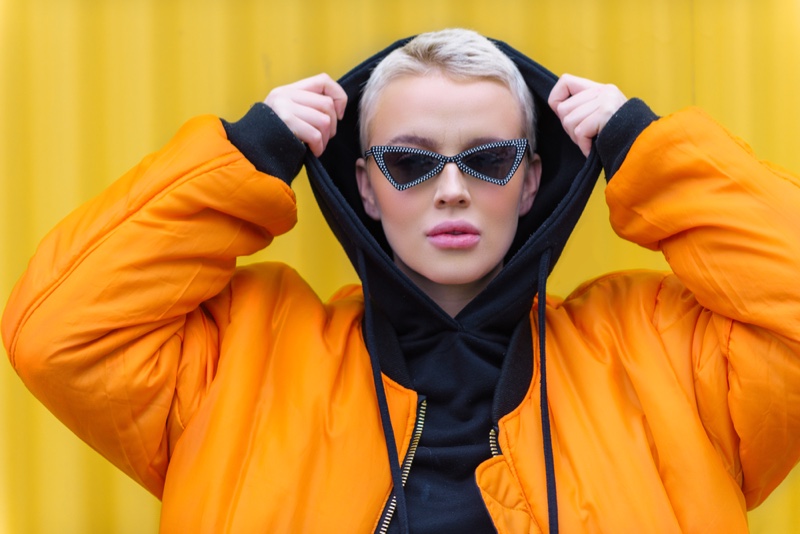 Hoodies
This list would be incomplete if we did not mention hoodies. Hoodies personify the cold. They can be sported on their own as well as paired with other pieces like jeans and tees or tights and tanks.
Want to nail the trendiest casual look of the season? Sport your hoodie with a pair of athleisure tights, sneakers, and finish the look with a baseball cap.
Learn to make smart investments when it comes to clothing. Just because the season is changing, it does not mean you have to get yourself a whole new wardrobe. We suggest you spend your money on pieces that you can use over the years without having to worry about it going out of style. Prep for your ultimate winter wardrobe today with these essentials that can be mixed and matched to create a new look every day.
Author Bio:
About Michelle Joe: Michelle Joe is a blogger by choice. She loves to discover the world around her. She likes to share her discoveries, experiences, and express herself through her blogs. You can find her on Twitter, LinkedIn, Facebook