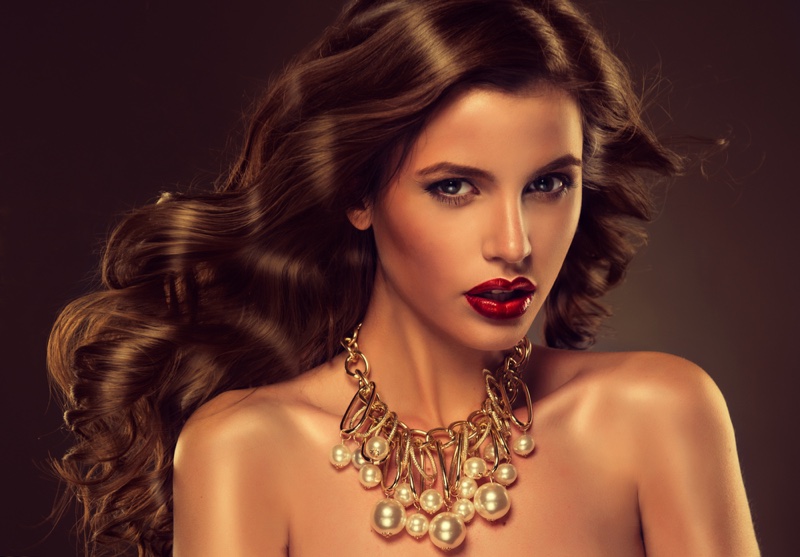 It may be cliché, but most women love a bit of sparkle. Not because of the sparkle, per se, but because of what it can do to an outfit. A simple black dress can be perfectly serviceable in the office, at a semi-formal occasion or even a funeral. Add the right bangle, some signature earrings or an oversized necklace, and that same dress can make you red carpet ready.
When it comes to accessories, you really can't have too much in your jewellery box and the great news for jewellery lovers is that for AW19, the vibe is pretty much go big or go home. When it comes to hitting the right trend notes, you don't have to invest in Valentino to look fabulous. We take a look at on-trend Christmas gifts for women who like to stay up there in the style stakes.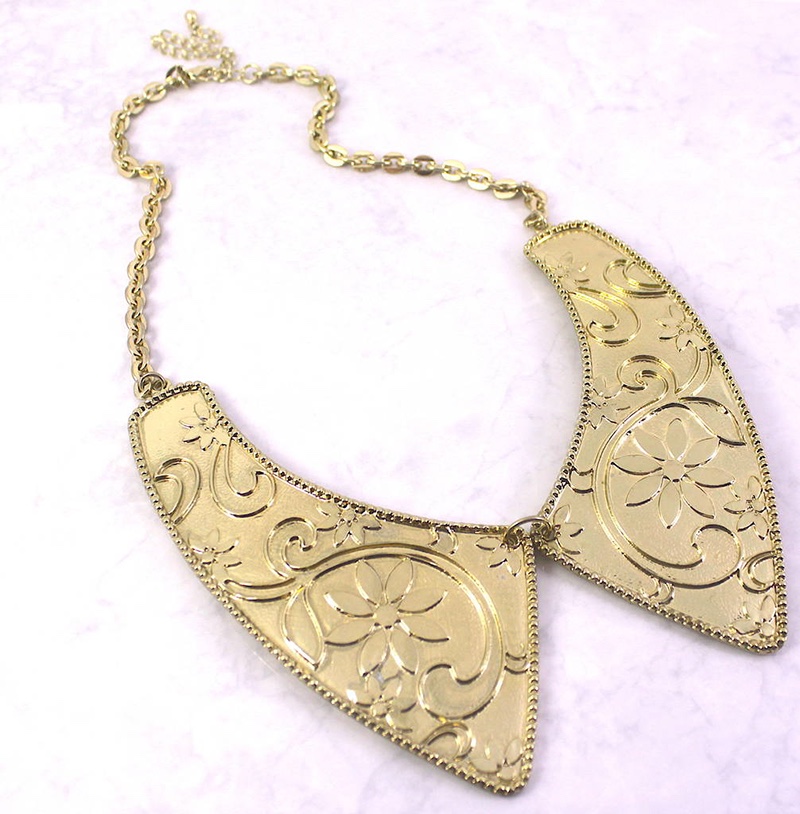 The Collar Necklace
Several designers championed double-necklace combinations on the catwalk this season and if it's good enough for Alexander McQueen and Miu Miu, it should be good enough for even the most style savvy friend. The general rule is to match a choker with a torque-style necklace. Miu Miu seemed to have a particular penchant for the collar necklace, which would go perfectly with that LBD. Try this Gold Necklace from NOTHS for less than £20; its feminine detail is a striking contrast to the rigid metal. Wear it with a choker or alone for an edgy yet classic look.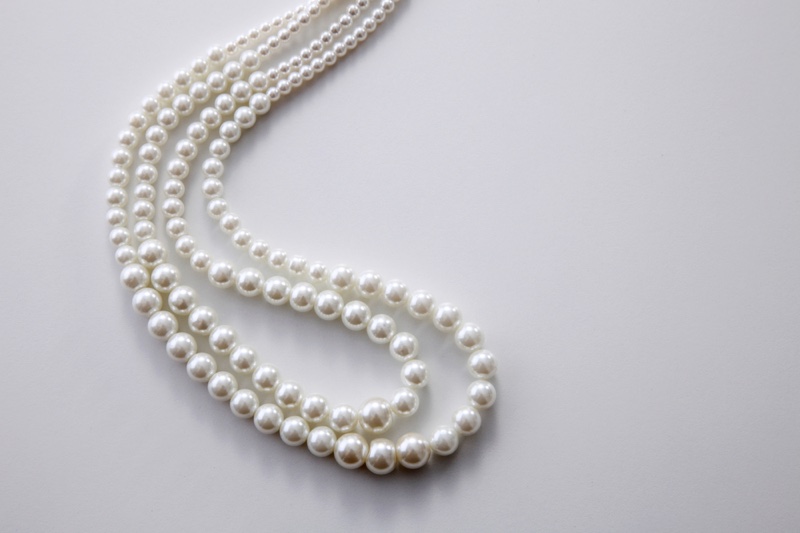 The Pearls
There were pearls galore on the catwalk, with Chanel leading the campaign to eschew their classic status and add a bit of rock-chick to the granny's favourite. A string of pearls is a timeless classic that transcends trends; but this season's must-have pearls are a little bit edgier.
Think oversized hearts and chunky chains – these ones from Boohoo will instantly add wow factor to any outfit and are a guaranteed winner for a fashion-forward friend.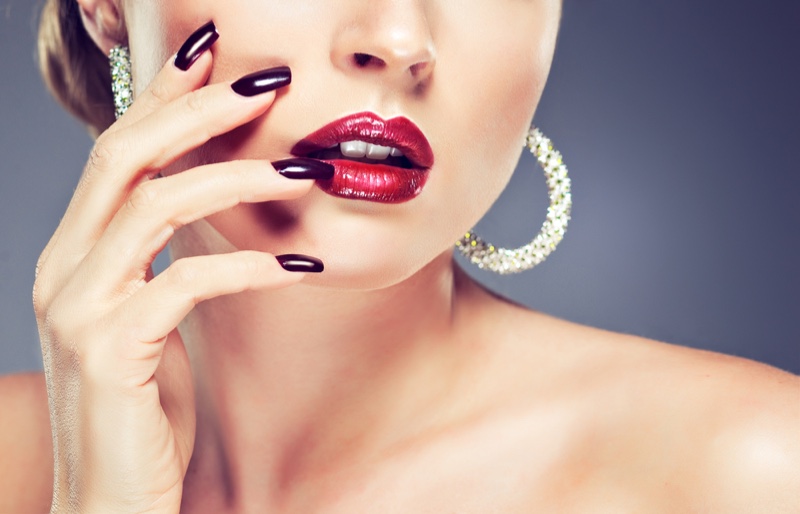 Hoops and Cuffs
When it comes to hoops, cuffs and ear huggers, more is…well…more. Mix and match, experiment with mixed metals or choose a signature stone. Alexander McQueen's models are heavily laden, with more than a dozen hoops, cuffs and huggers in each ear, so go with the vibe and stack them high.
The great thing about cuffs and huggers is that you don't have to have multiple piercings to get the look; it's a temporary solution that allows fashionistas to sail, glamorously unscathed, through the season. From simple cuffs to elaborate huggers, there is plenty to choose from here.
Textile Jewellery
If your friend is, like Stella McCartney, more girl-next-door than Marilyn Monroe, then she is likely to love this season's penchant for textile jewellery. Choose handmade hoops or intricate chunky necklaces to harness that boho chic and add a splash of natural colour.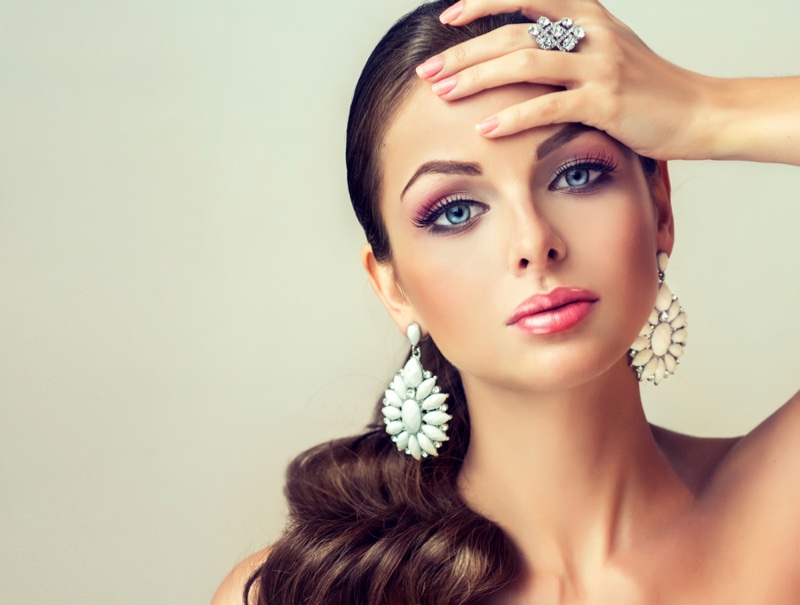 Go big – or Go Home
The overriding vibes this season are pretty simple: if in doubt, layer or go oversized. Add long chains to delicate chokers, stack on the rings, bangles or ear cuffs. If that's not her style, opt for one eye- catching piece: a single, oversized earring a la Prabal Gurung or Louis Vuitton, or shoulder-tickling chandelier earrings as favoured by Givenchy and Valentino.
Whatever you choose, she is going to love it, because it was chosen with care, attention, and an eye on the catwalk.