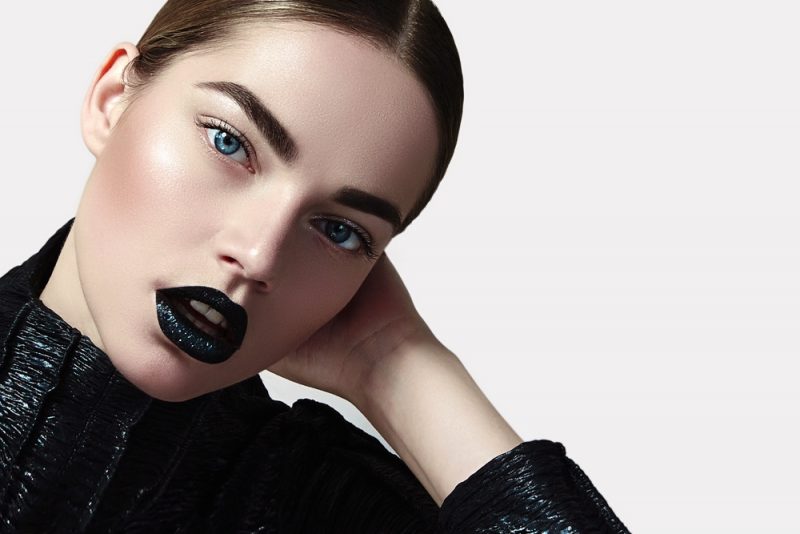 We all know that clothes and fashion don't only serve a functional purpose. This is because fashion is a form of self-expression and a way for us to feel confident and empowered. It silently yet impactfully conveys our thoughts, opinions, beliefs, and values.
This is why so many people invest time and energy in deciding what they wear and how they look. It is no wonder that the global fashion retail market, including footwear, is $1.78 trillion, as per 2018 estimates.
In this beautiful world of fashion that has grappled humanity since the dawn of time, black clothing has been a perennial favorite among all designers and luxury fashion houses. The trend towards this type of dark fashion has heightened interest in gothic clothing, which originally dates back to the Middle Ages.
So if you are also attracted to this recent surge in modern gothic styles, read on for some cool facts about its history and the trends and characteristics of gothic fashion.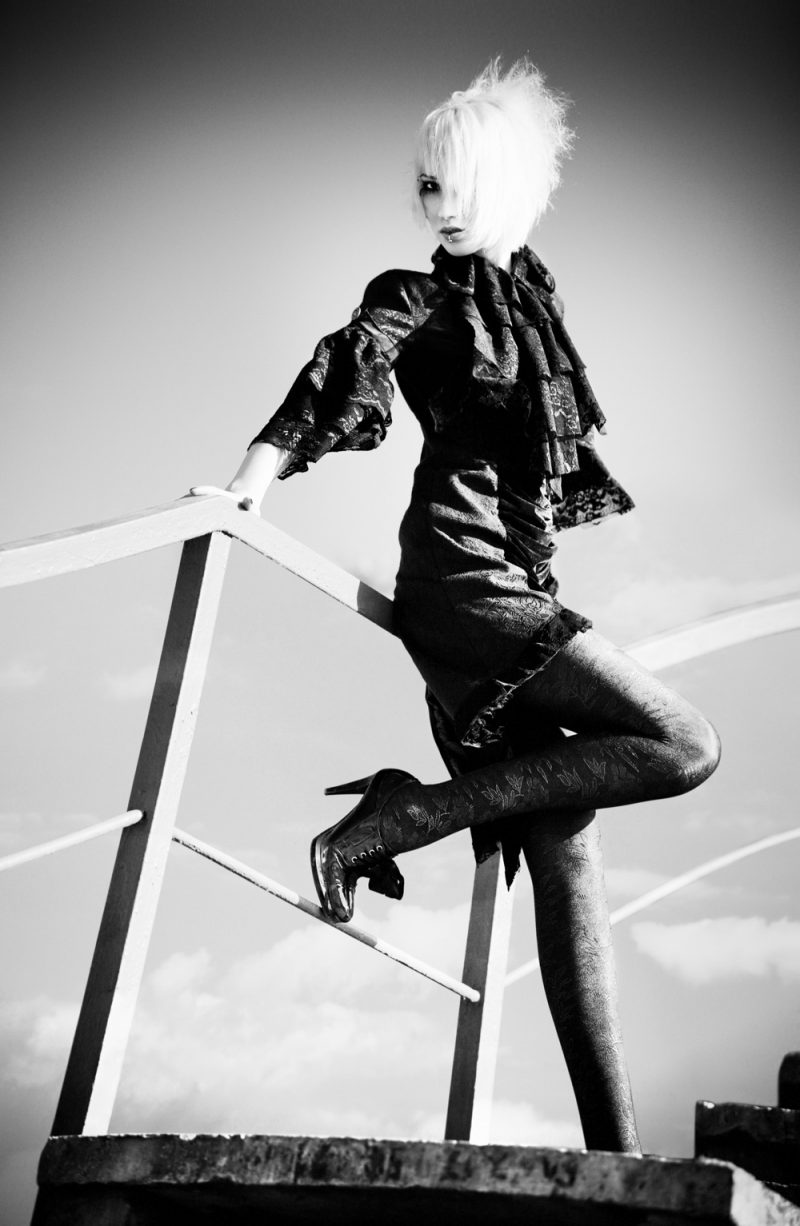 A Brief History of Modern Gothic Fashion
While the term "goth" is originally the name of the historic Germanic tribe, it has nothing to do with the modern gothic fashion that we witness today. The iconography of contemporary gothic fashion has a history linked with the rise of English punk music in the 1970s and 1980s, which allowed goth to develop as an offshoot of the post-punk music genre. In this regard, the pioneering work of Joy Division alongside The Banshees and The Cure are what laid the basis of neo-goth style and fashion.
The ideology that attracts modern goth enthusiasts is to imagine the afterlife, cemeteries, or even vampires. It is this dark and morbid theme alongside the realization of learning through pain and suffering that represents the goth brand. The gothic style has been revived on the runway by Alexander McQueen, Rick Owens, Ann Demeulemeester, and iconic ensembles adorned by the biggest names in the industry time and again.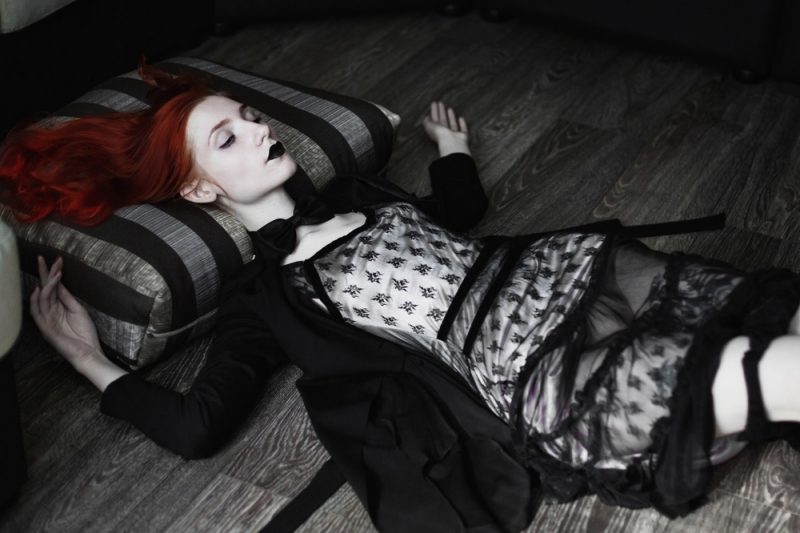 Characteristics of Gothic Style
To get a sense of what gothic fashion entails, we have compiled a comprehensive list of some of its essential characteristics.
Color
Goth fashion is all about dark colors, so avoid pastels and warm or sunny colors. When adopting the goth style, think black, blood red, maroon, silver, pearly white, or darker shades of blue and green.
Inspiration
Wearing goth clothes means you may seek inspiration from vintage wear of the past or post-apocalyptic trends of the future. From laces and skirts to modern renditions of corsets to leather and buckles, try mixing and matching different fabrics like silk and velvet with complex contemporary styles to create contrasting accents.
Footwear
Goth fashion gravitates towards unisex boots and platform heels, tie-up shoes, and footwear with unique embellishments that resonate with their style.
Accessories
Goth fashion is big on accessories, including jewelry. Think long-sleeved gloves, harnesses, piercings, and funky umbrellas. Additionally, when considering jewelry, think black or white metal or platinum with carvings of skulls, roses, snakes, dragons, bats, or crosses.
Makeup
No goth fashion look is complete without dramatic and bold makeup to help accentuate a person's features and complement their overall attire. Consider a pale base, thick eyeliner, deep lipstick, and dark nail polish to finish off.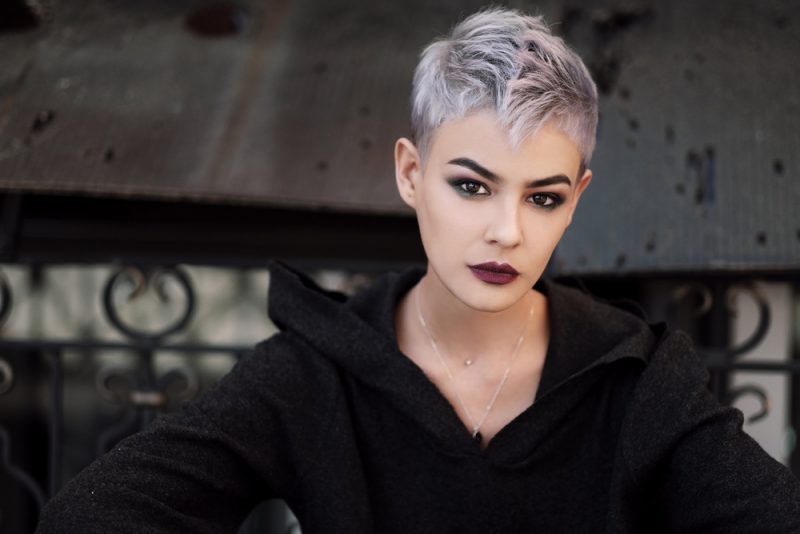 Modern Trends in Gothic Fashion
Even within gothic fashion, there are many different trends and styles. While traditional goths may adorn leather or silk and have pale skin with black eyes, ancient or Victorian goth fashion followers may seek inspiration from the 18th, and 19th-century romanticism for their modern goth looks.
Other common types of trends in gothic fashion are cybergoths, who prefer combining fluorescent colors with deep and dark colors, wearing goggles, and sporting tight vinyl leggings. Another sub-set is tribal goths who emulate old cultures and tribal fashions by wearing chunky jewelry, having loads of piercings, vintage clothing, and old goth makeup.
Recently, gothic Lolita originated in Japan and explored various colors such as purple, blue, and white to combine it with a gloomy girl image to rock a fabulous gothic girl look. Other sub-trends within the goth fashion world include gypsy goth, cybergoth, western goth, military goth, and androgynous goth.
Parting Thoughts
Modern goth fashion is all uniqueness and individuality. It is not only about fashion, but how you think and express yourself. So if you feel that goth fashion appeals to you personally, it may be time to start adopting it as part of your everyday style so that you can begin to express yourself honestly.