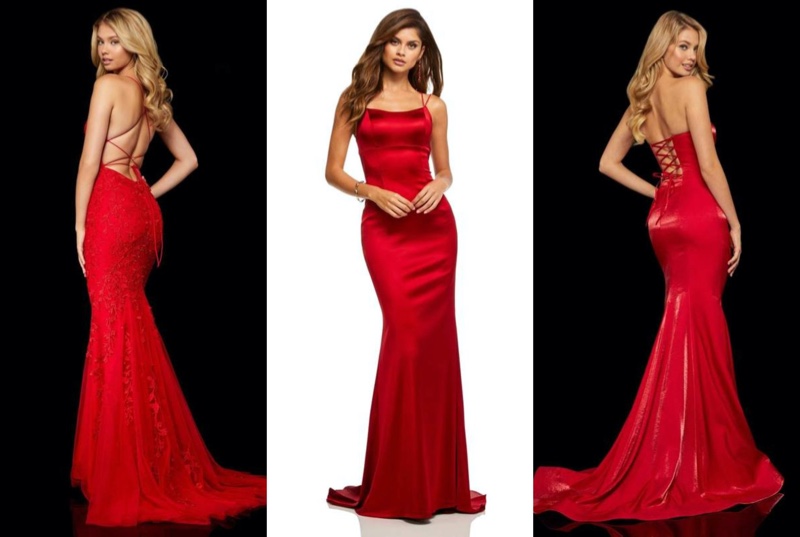 Welcome to the world of love and fashion 💖
Aesthetics, confidence, class, boldness, elegance, and lavishness, the all-in-one answer to achieving everything at the same time is – A RED DRESS. So, hey there, gorgeous ladies! Gear up for a flight; it's time to go ravish in red!
Red, it's a color that grabs the attention of the folks in one go when worn as an outfit. Even science didn't miss out on the beauty of red and made it evident that wearing red dresses makes women more attractive than ever before. What's more fantastic is the endless hues in red that make the fashion world even bigger for a woman. Scarlet, pink, salmon pink, cherry red, carmine, red wine, rose red, blush red, and a lot more! Any of these shades picked to doll up for a special occasion make a lady look like a goddess.
Fascinated much? Have a glance at the top-trending red elegant dresses in 2021 to let the world go gaga over your style, attitude, class, and confidence.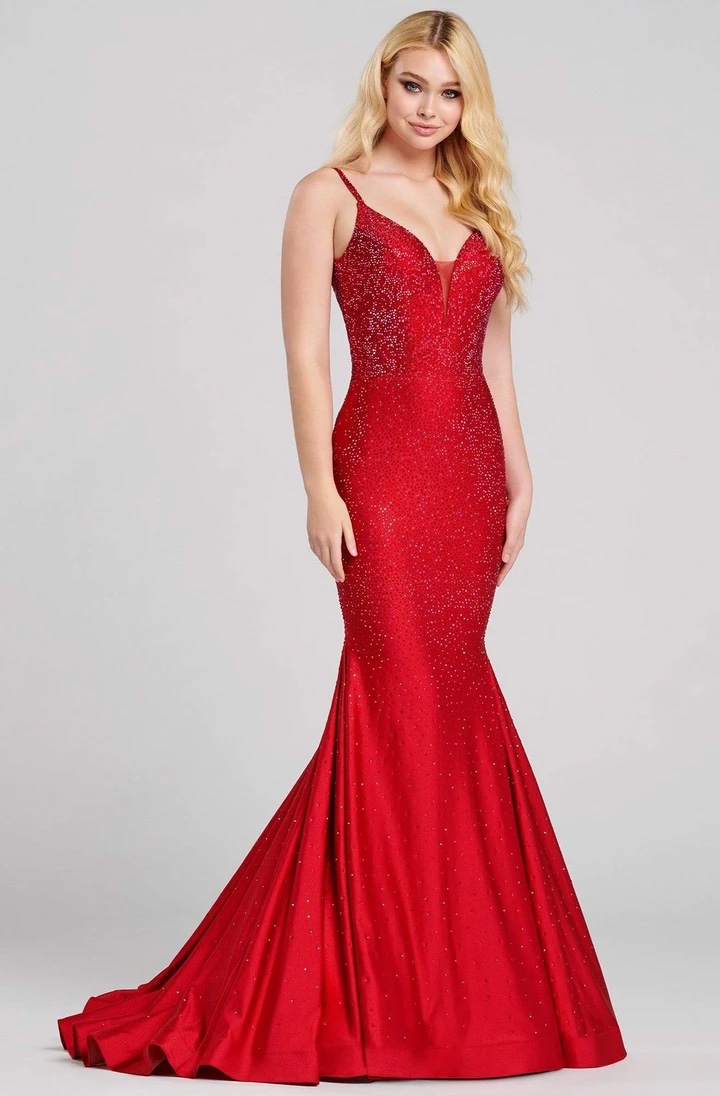 1. Mermaid Gown – Make Way For More Mesmerization
The ocean is blue, but the mermaid can be as divine as she wants in a red color dress. That's spot on! The red mermaid dresses, at present, are taking the market by storm for their unique charm and ability to update the fashion game like never before. Especially perfect for a woman with hourglass, pear, or skinny shape, the mermaid style is right now the best one in the collection of red prom dresses 2021.
Interestingly, you can find red mermaid silhouettes in plentiful neckline options such as v-neck, halter neck, off shoulder, one shoulder, and more. Make sure to complement your red mermaid dress with minimal jewelry and stilettos to cut a dash.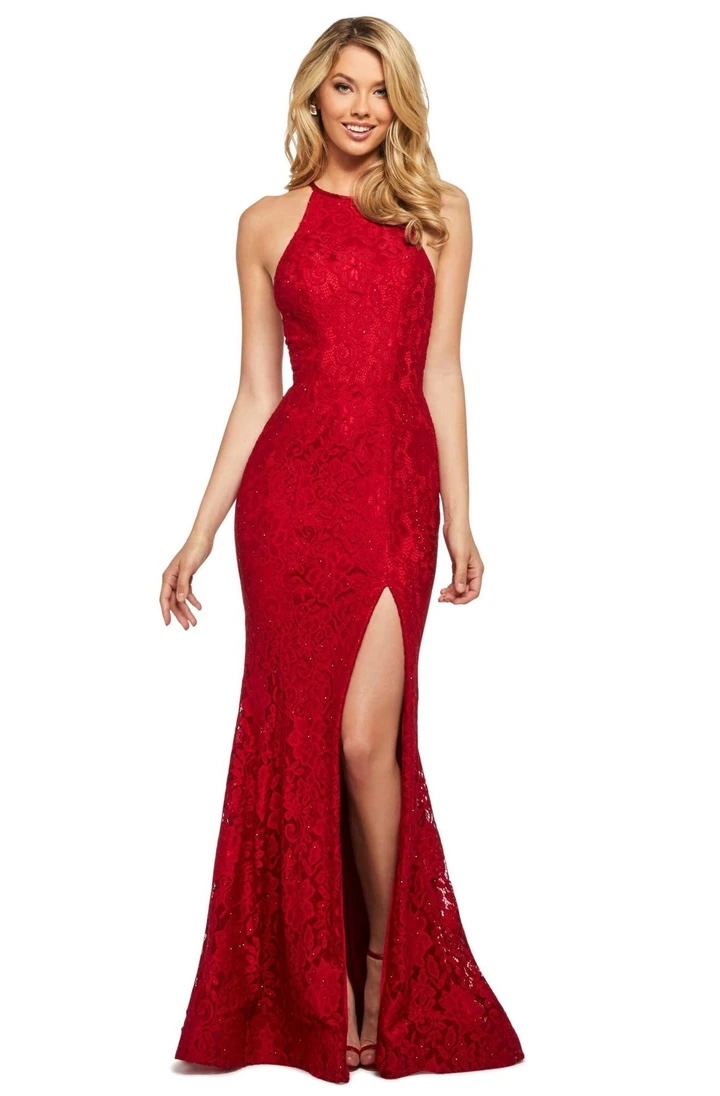 2. Lace Slit Red Dress – A Little Sexiness Is Always A Yes
Imagine going to Valentine's bash, prom night, or a cocktail party and having all eyes on you! Surprisingly, this can now be a reality with a lace-slit red dress in your closet. The divas who like to achieve a bold statement are especially going crazy over the style.
Extending a little more delights, the slit style looks absolutely gorgeous, no matter what your body type is. To slay like a showstopper in slit-styled sexy red prom dresses, all you need to pair it with block heels or stilettos. Don't forget to add the shine of makeup on the face and allures of jewelry to grab all the spotlight.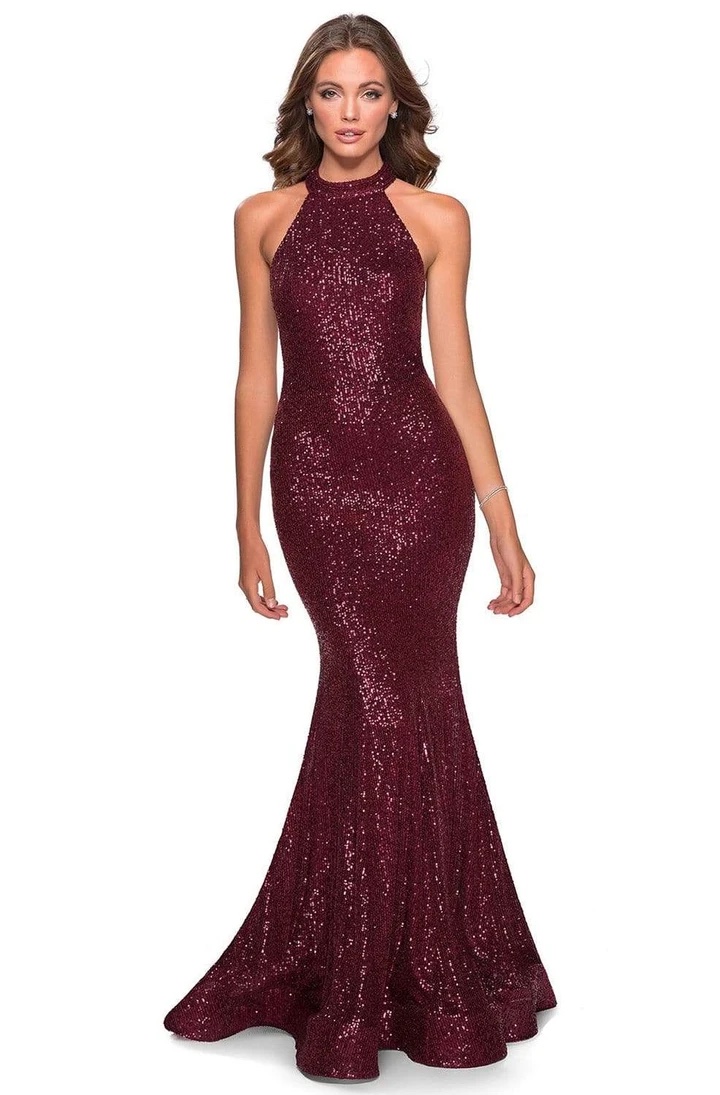 3. Sequin Red Trumpet Dress – Shine All-Over
Were you just looking for red sparkly prom dresses for your one-of-a-kind event? Here it is for your young ladies! Sequin halter neck trumpet dress in the red shade is completely an exclusive trend that every woman has once dreamed of. Irrespective of your body type and size, we bet this dress will make you look out of the world.
Pro Tip: When dolling up in red glitter prom dresses, make sure to have a minimal or no-makeup look. This will let the shine of sequin radiant flawlessly.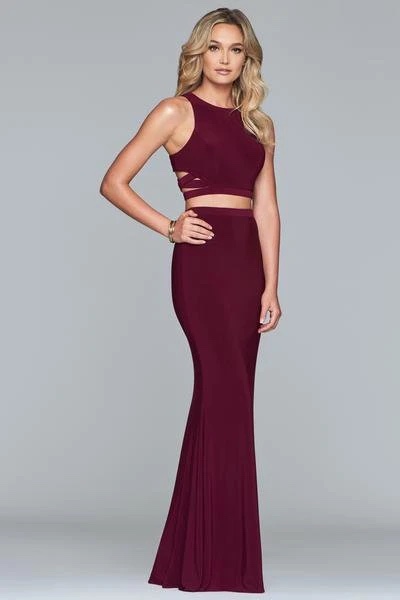 4.

Two-Piece Jersey Fitted Red Dress – Jazz Up Your Fashion Game

For young ladies who were on the hunt for the wine color dresses with ultimate coverage, the two-piece jersey fitted dress seems picture-perfect. It is one of the sophisticated styles that adds the essence of class and elegance, thus can also be picked for your formal occasions.

The plain yet pretty two-piece style will look a lot more stunning when complemented with a stylish hairdo and beautiful heels. While there is no rule of makeup, hairstyle, and type of shoes with this trend, the addition of heavy jewelry is a big no.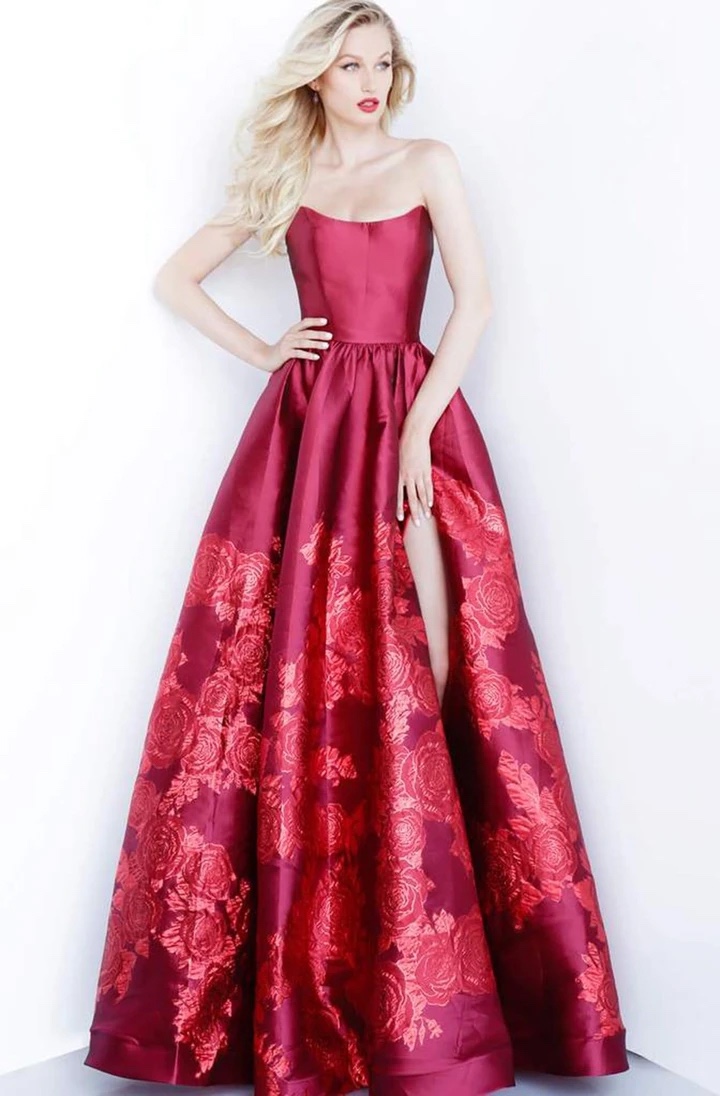 5. Red Embroidered Gown – Enliven Your Charm
The drop-dead gorgeous red embroidered gown with slit at the side is perfect for any occasion. Whether you own an hourglass, pear, or plus-size shape, this dark red prom dress will help to grab all the attention, wherever you go. Interestingly, you can make your fairy look even more fetching by styling a bun or loose curls.
These are some of the hottest trending red dresses in 2021 that are seamless to straighten stun at both formal and informal occasions. Now that you are fascinated by all of them, be ready to ditch your shyness and doll up all red and bold to flaunt the confidence like a goddess.
Have A Happy REDDISH day!