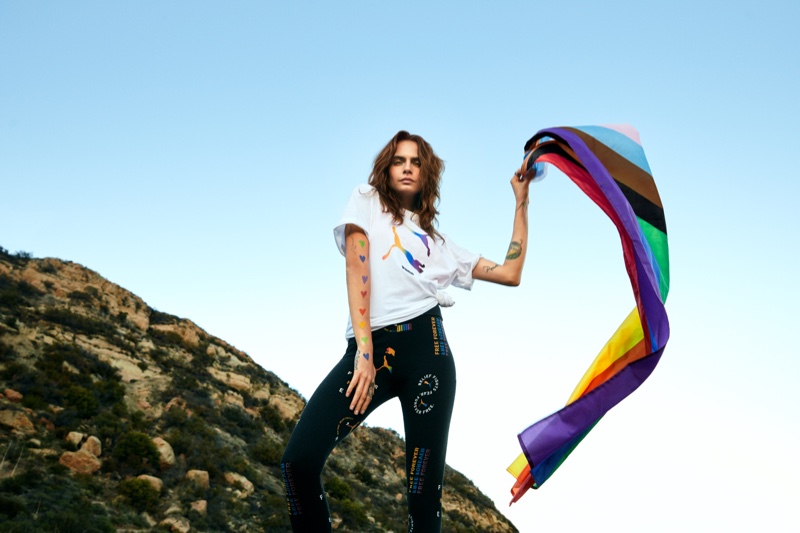 Cara Delevingne celebrates the LGBTQIA+ community with PUMA's Pride 2021 campaign. The sports brand ambassador helped co-design the Forever Free collection which features, apparel, footwear, and a fanny pack. Photographed outdoors, Cara poses with the Pride flag while rocking the pieces.
20% of proceeds from the collection will help support LGBTQIA+ charities worldwide through the Cara Delevingne Foundation. PUMA offers up t-shirts, hoodies, leggings, slides, and sneakers with rainbow and ombre accents.
Related: Cara Delevingne Shows Her Form in PUMA 'Exhale' Campaign
"For my second Pride collaboration with PUMA, I wanted to not only celebrate Pride month but also honor the strength of the community, specifically in regard to the mental health hurdles that the LGBTQIA+ community has faced," states Delevingne.
She continues, "I'm incredibly excited for the impact we will be able to make financially with the generous pledge PUMA has made to my foundation – there are loads of many deserving organizations that I'm looking forward to supporting."
PUMA Pride 2021 Campaign