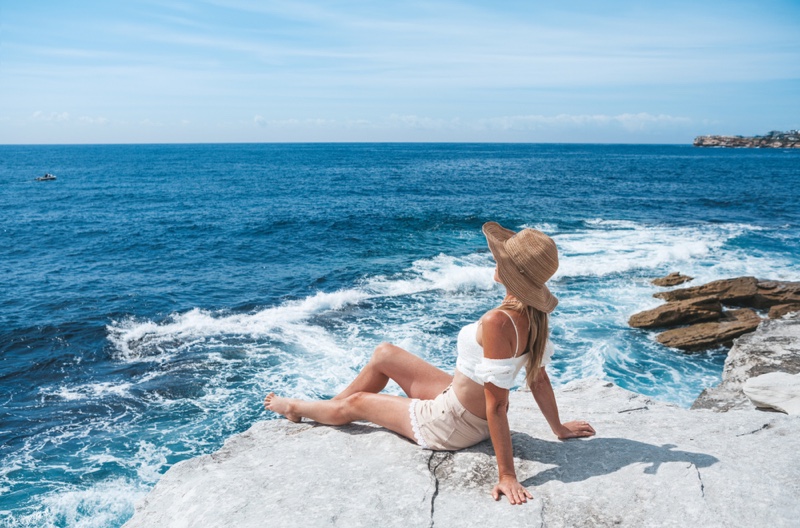 If you want to have a perfect vacation and enjoy all the entertainment and services, all you need is to plan your holiday thoroughly. First of all, you need to choose what you want to do and what kind of leisure it must be. There are different types of resorts:
• Beach resort;
• Mountain resort;
• Spa resort;
• Ski resort;
• Casino resort;
• Historical resort;
• Island resort, etc.
If you want to relax and savor first-class amenities, the top 10 resorts in Australia are the best pick. You can have the maximum entertainment while playing online casino TrueBlue or any game of your choice in these resorts with little or no distraction at all. We have picked out the best among the resorts in Australia for you to choose from. The top 10 Australian resorts are listed below:
Park Hyatt Sydney
This hotel has fantastic facilities to make your moments with them the best you can imagine. The rooms are well air-conditioned with iPod docking stations and minibars. Each room has a private balcony with allowed access to Wired and Wireless Internet services.
For your relaxing moments, you can visit the spa for massages, body treatments, and facials. There's also an outdoor pool, a sauna, and a spa tub for recreational activities. If you have a baby with you but want some private time alone, the hotel offers childcare services.
There are coffee shops for you to enjoy a meal or grab a snack, while the hotel provides a full breakfast every day from 6:30 AM to 10:30 AM for a small fee. The hotel has a bar and gym center. This resort is indeed a perfect place to relax while making you feel so comfortable.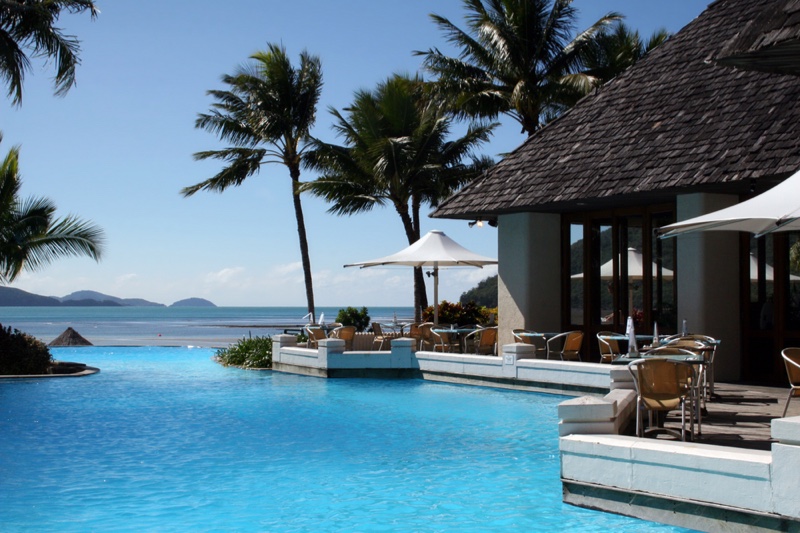 Sheraton Grand Mirage Resort, Port Douglas
This resort can be found between the white sand beaches and verdant tropical gardens. The five-star hotel located in North Queensland is exceptionally beautiful.
Some of the guest rooms have direct access to the saltwater lagoon pools. The hotel offers several exquisite restaurants like Harrisons which serves Australian cuisine in an inspiring setting. Another amazing feature of this hotel is its 18-hole golf course which is located between one of their lagoon pools. The hotel also provides a 24-hours fitness center for you to stay energized. There is a wide area of event space in case you have an event to host.
Noosa Sun Lagoon Resort
This resort is a perfect location for a get-away with friends and couples. It is a highly rated resort that features a private beach and a separate boat jetty. The apartments have a private balcony and lagoon, river, or pool views—the perfect view to enjoy in the morning.
The resort offers an outdoor swimming pool, a sauna, and a games room where you can play tennis. There are also paddle boards and kayaks available for hire. Every single apartment has laundry activities and a full kitchen which has a dishwasher and an oven.
The resort is just a 10 min drive from Noosa's main beach if you are thinking of visiting the beach. Free parking space is available for you. Also, there is free Wi-Fi access given to you in case you want to play online games or check your casino bonuses.
Cicada Lodge
The Lodge offers fully air-conditioned rooms with refrigerators and flat-screen televisions. Each room has a private balcony. Recreational amenities such as the outdoor pool are just perfect to have a great time.
They have a restaurant named Cicada where you can enjoy regional cuisines and try out Australian foods made with local ingredients. It also has a bar or lounge where you can have drinks and enjoy the pool's view. Breakfast is made available every day between 7:30 AM to 9:30 AM.
Each room is painted with rich colors that complement the modern design and fittings. It also has indigenous artworks from local artists in each room. There's a parking space for you to park your cars and a 24-hour duty manager and front desk. The Cicada Lodge Restaurant constantly features as one of the winners of the Gold Plate Awards. The resort won Gold at the QANTAS Australian Tourism Awards for having the Best Restaurant and Catering Services.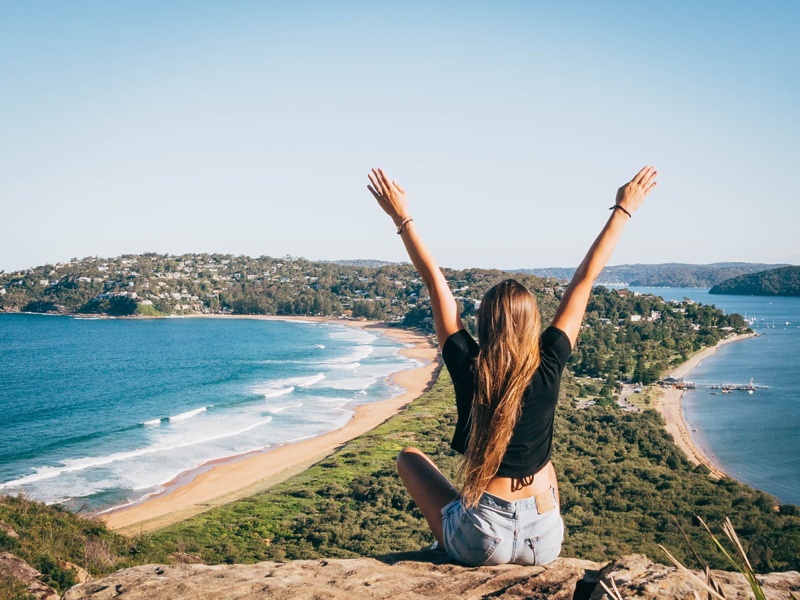 Pullman Palm Cove Sea Temple Resort& Spa
It is a perfect choice for travelers looking for a serene environment to relax. It offers a family-friendly environment alongside great amenities to enhance your stay in the resort.
Each room has a flat-screen TV for you to watch your favorite shows. It offers an award-winning spa to help you relax and have a nice treatment for your body. There's also a gym center and a boutique. The resort has a bar where you can have a beautiful time having drinks.
It has amenities that include a washing machine, a telephone, a radio, a TV, a stereo, and free WiFi access to add to your comfort and play your favorite casino games without any interruption.
Peppers Beach Club Port
The rooms are fully air-conditioned with refrigerators and DVD players. Each room has a private balcony and a flat-screen television to provide you with maximum entertainment. They provide access to wireless Internet services, which keeps you connected always.
The bathroom has showers, toiletries, and hair dryers for your convenience. You have access to recreational amenities such as an outdoor pool and a fitness center. The resort has a restaurant to help satisfy your appetite. There's also a bar to help you relax while having your favorite drink.
Crystalbrook Bryon
Are you looking for a peaceful environment to help you relax? This resort offers that with excellent restaurant services. The resort has a Tennis Court and a free parking place. There's also a fitness center with a gym or workout room. It has a pool for the adults and a kids pool for kids who would love to swim.
There's a poolside bar for you to have drinks while enjoying the pool view. They maintain a spotless environment and provide the best services for your comfort.
Shangri-La Hotel Sydney
This hotel is very stunning. It has a restaurant and a bar with beautiful city views and views of Sydney Harbour Bridge and Sydney Opera House. Each room can accommodate a maximum of 2 adults and 2 children. You have access to free Wi-Fi and great amenities.
It is also perfect for you to work with its full-size executive writing desk, international Direct Dial telephone with dual lines, independent fax line, voice mail, and Electronic safe.
There are coffee/tea-making facilities and a mini-bar for you to have coffee anytime you want. The hotel is always clean and conducive for guests.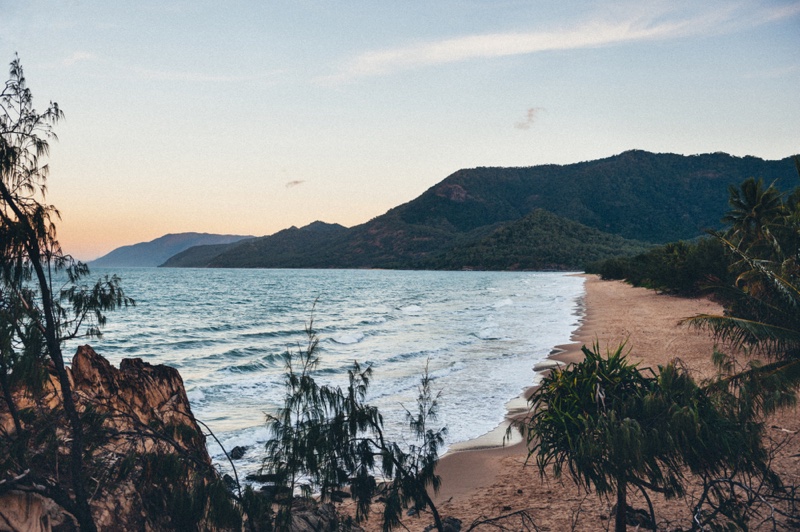 Thala Beach Nature Reserve
This reserve provides stunning resort accommodation, which is located in a private beachfront setting. Visiting this reserve will surpass your expectations of what the reserve can offer. It has the perfect view of the magical underwater world and marine life.
You are allowed to dine in the treetops at their restaurant named Osprey which provides you with exquisite lunch or dinner. It offers an outdoor swimming pool, hotel bar, health and beauty center, and a café. You definitely won't regret this beautiful reserve.
Lizard Island Resort
It is known as one of the most luxurious resorts in the South Pacific. This resort is located on the Great Barrier Reef and offers maximum privacy for travelers who want to spend some quality time with their loved ones.
The meals served in the restaurant are nothing short of delicious. Each room has a private balcony or patios. There is a coffee or tea maker in case you need coffee at any time. You can visit the spa for body treatments and facials—also, an outdoor pool and a fitness center for recreational activities.
Conclusion
So, it doesn't matter if you want to stay on the beach or pamper yourself in a hotel spa; if you prefer hiking or playing games – the variety of resorts mentioned above gives you the best option to choose from.