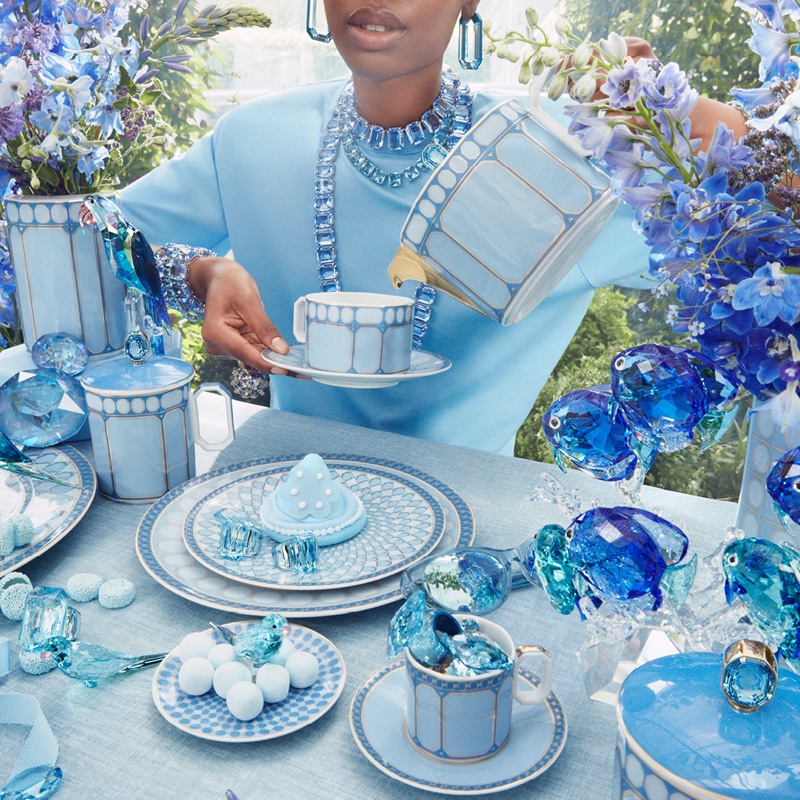 Austrian brand Swarovski and the porcelain artisan Rosenthal design a collection of dining sets with their new collaboration. Four stunning colorways are available for the tea sets, espresso sets, and complete dining services. In addition, a unique pattern paying homage to Swarovski's heritage stands out.
Swarovski x Rosenthal SIGNUM Collection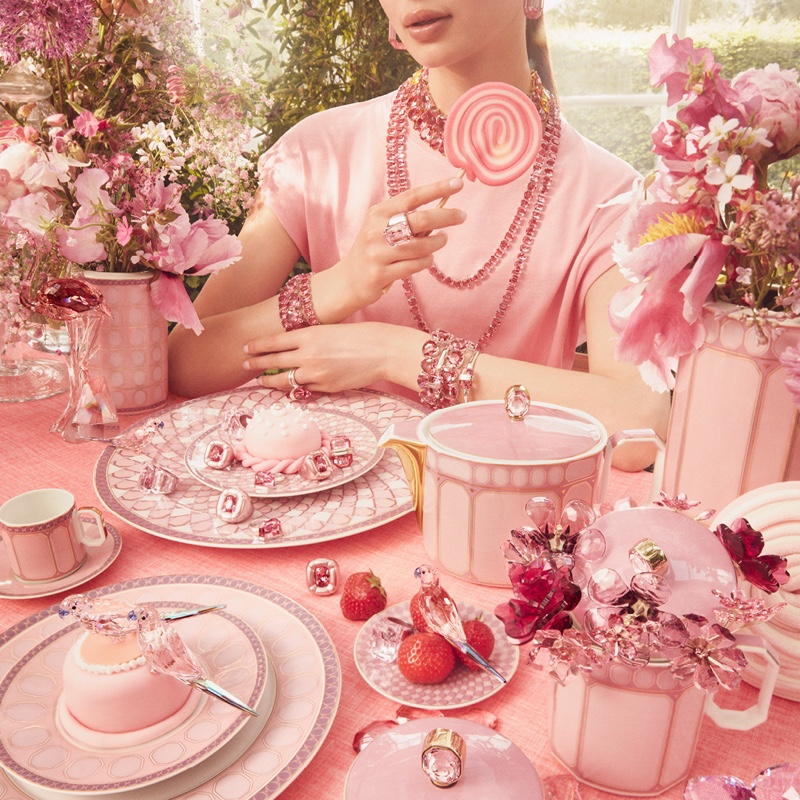 The purpose of this collaboration was to bring attention to the moments of happiness we experience when we adorn our dinner tables with exquisite porcelain. These striking dining sets come in a variety of colors, including pink, green, blue, and yellow, and they are sure to grab your attention.
Related: Bella Hadid Turns Up the Shine Factor for Swarovski Campaign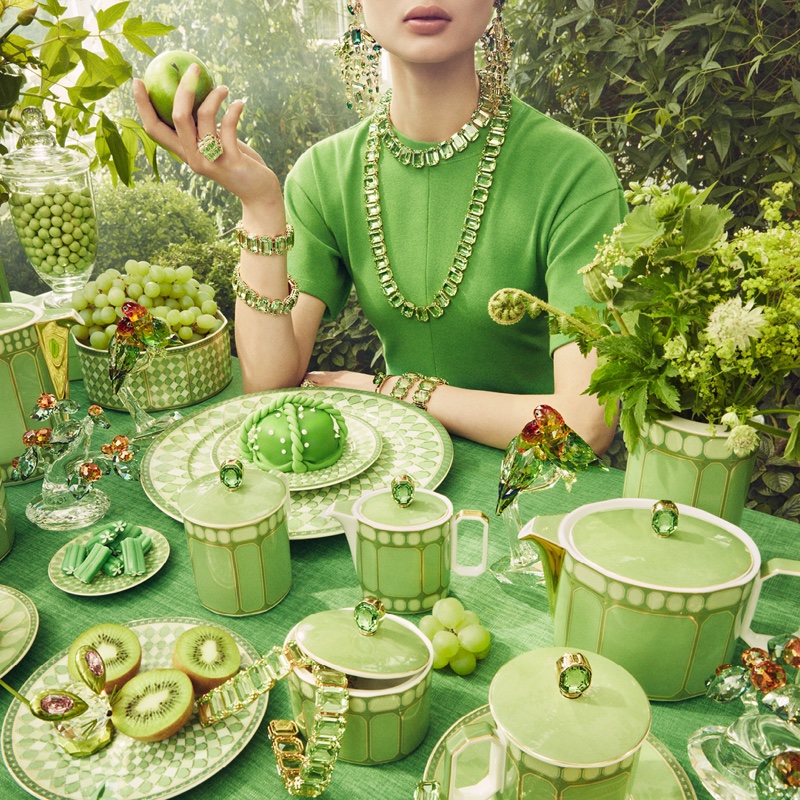 With this collection we offer a new way of embellishing your daily life. Just like we are adorning ourselves with jewelry, we get the joy from decorating our lives through this whimsical yet elegant collection of porcelains that adorn our tables.

Giovanna Engelbert, Swarovski Creative Director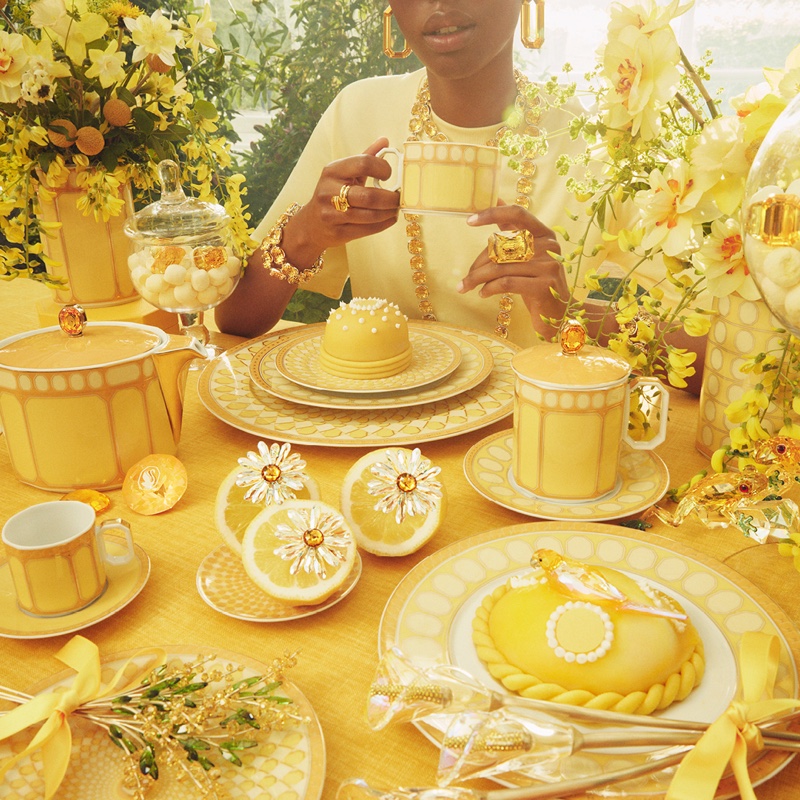 In addition, the brand pattern for Swarovski can be seen on the pieces. The signature octagon motif used by the brand is incorporated in fascinating and original ways throughout the collection. The designs are embellished with center stamps that each feature a golden Swarovski Swan.
This dining set is a perfect example of a fusion of contemporary design, classic elegance, and sophistication. The Swarovski x Rosenthal SIGNUM Collection is now available, with prices beginning at $50.