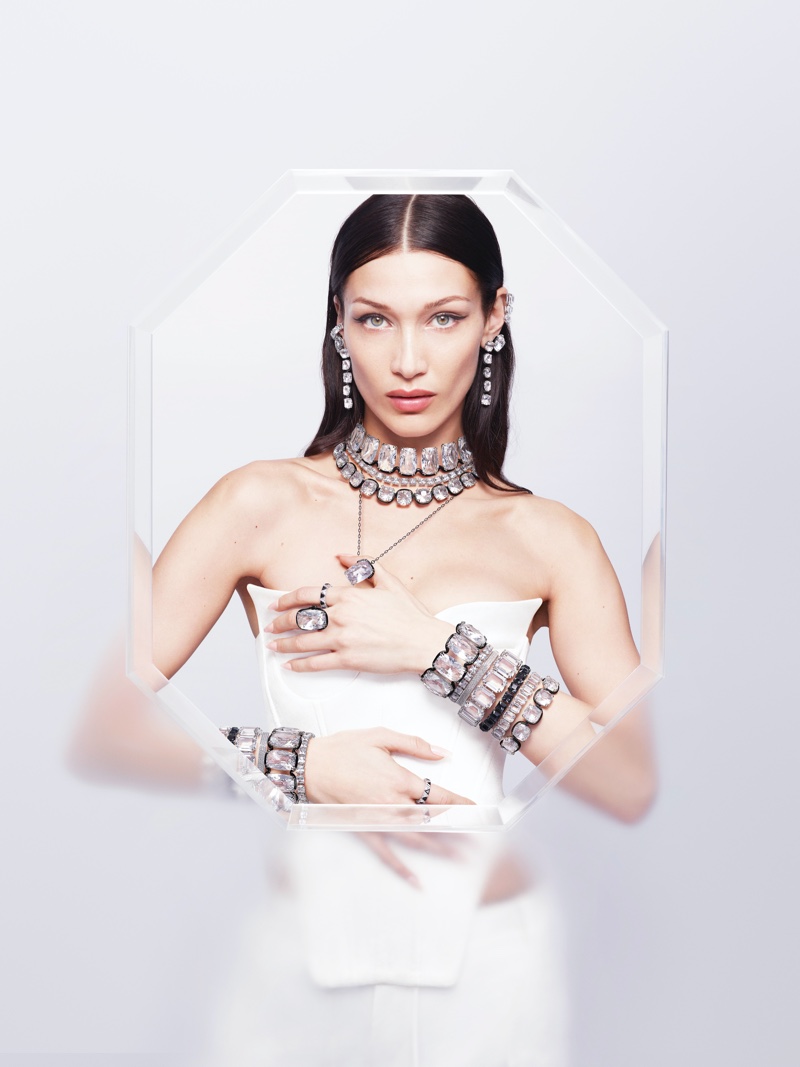 Swarovski brings some sparkle to its 2022 brand campaign, which stars supermodel Bella Hadid. The renowned photography duo Mert & Marcus captures her in dynamic studio images conceived by Giovanna Engelbert, the jeweler's creative director. The brunette beauty, who is now an ambassador for the brand, transforms into six different personalities by donning six different styles in six different colors.
Swarovski 2022 Jewelry Campaign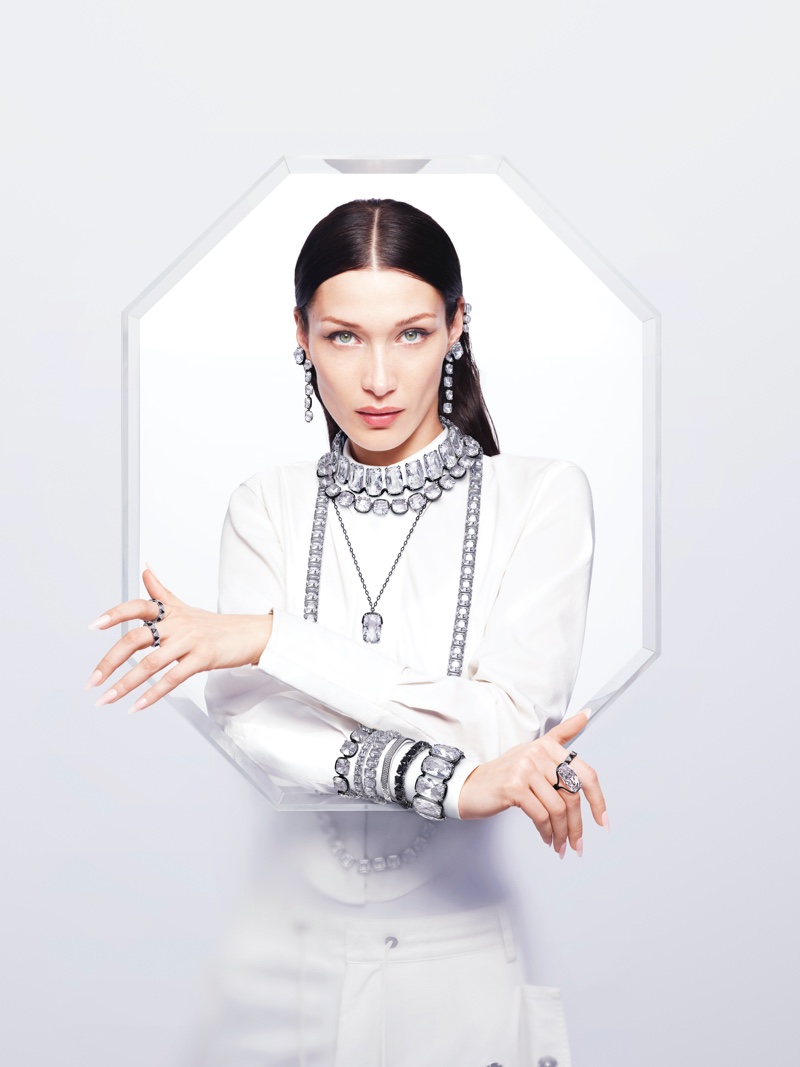 Yellow (sporty), pink (sweet), green (cool), blue (bohemian), metallic (sunshine), and clear white are just a few of the colors that Bella Hadid uses to enchant her audience (glam). The crystal jewelry is photographed in portraits framed by an octagonal shape that represents the brand's packaging design.
Related: Bella Hadid Gets Equestrian With Burberry Lola Bag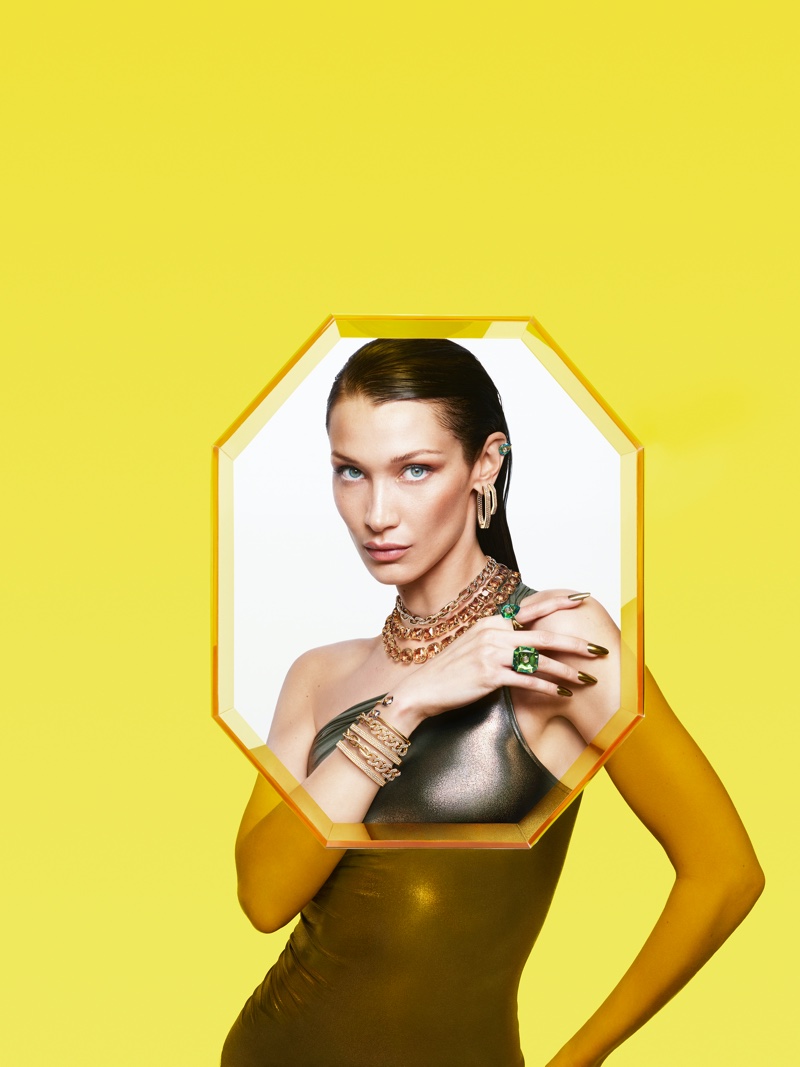 I was very familiar with Swarovski already. It really is such a timeless and iconic brand. I love the new collections and what the brand has been doing, especially these past two years under the creative vision of Giovanna, and I really see Swarovski as the contemporary jewelry brand of the future. Jewelry is about expression and celebrating individuality – Swarovski celebrates all people and the idea of modern glamour, and I love that.

Bella Hadid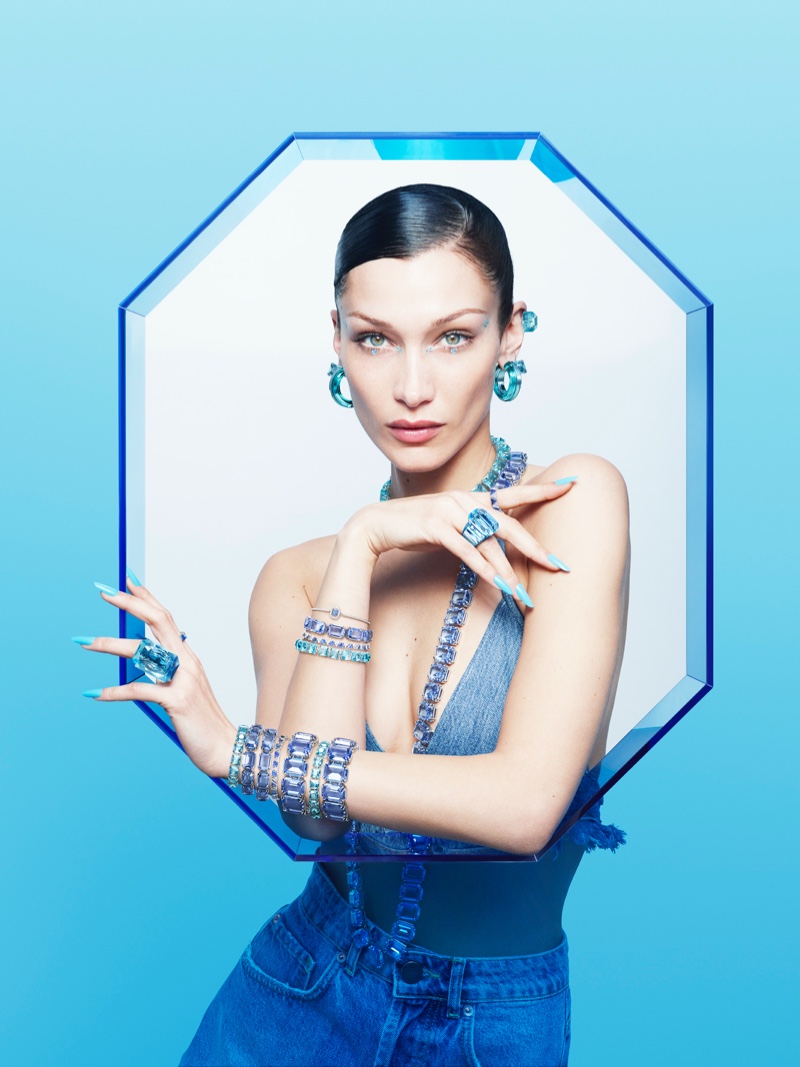 A selection of denim and crop tops, as well as, one-shoulder tops, are worn with dazzling pieces. Bella Hadid impresses in each shot, from sporty to glamorous to cool and boho chic. The images reflect the versatility of each of the designs.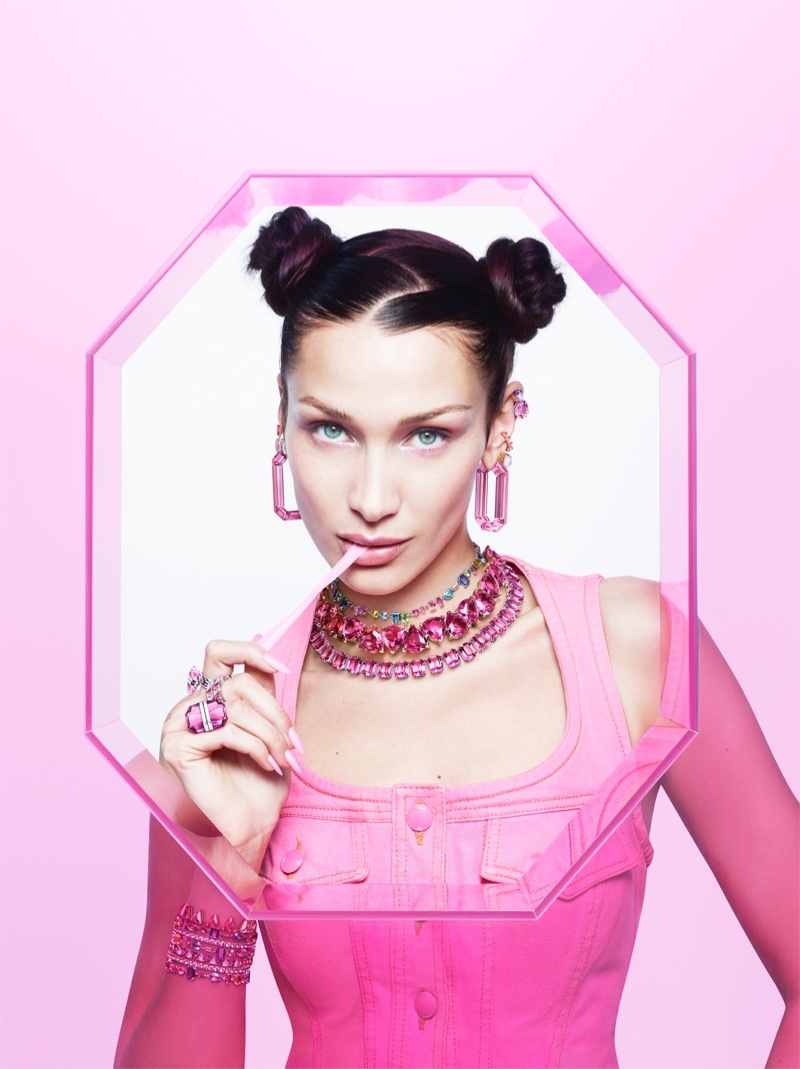 "Today, crystals are a dynamic part of our everyday wardrobe: a way of accentuating your individual style in a way that can be as casual as it can be elaborate. Bella is the poster girl for this state of mind," says Giovanna Engelbert, Creative Director of Swarovski.