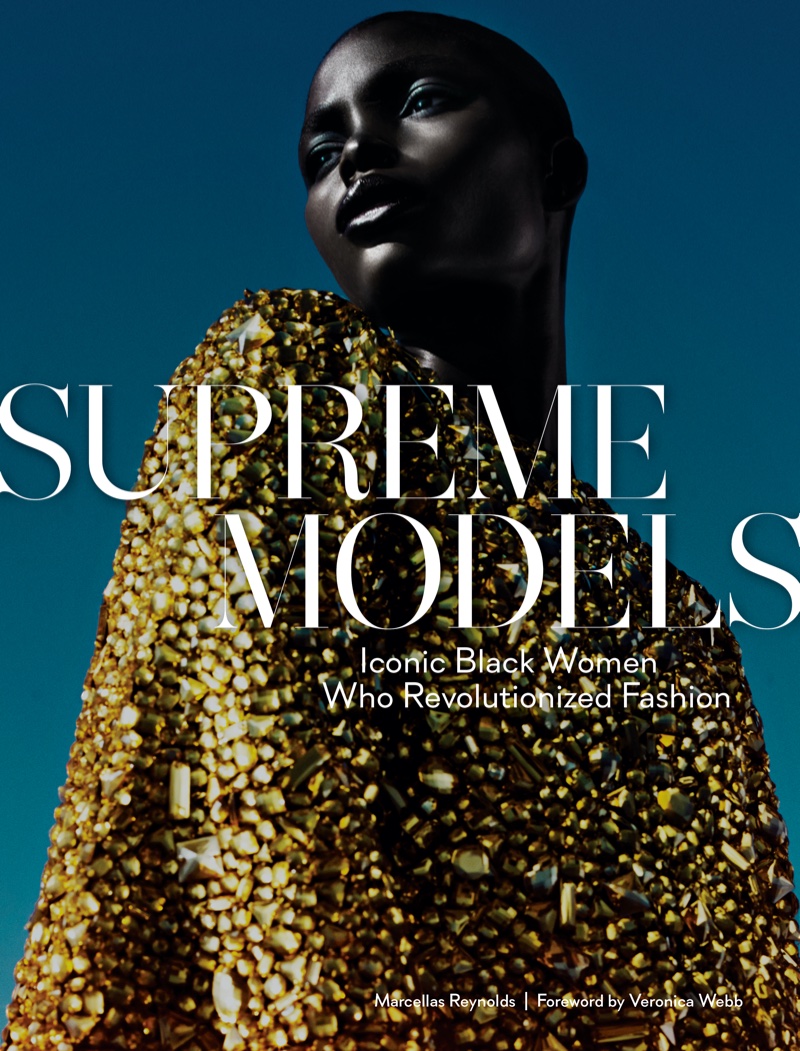 Throughout the years, we have seen many black models become trailblazers. From firsts on magazine covers to runway showings and campaigns, diversity is an important issue in the fashion industry. Up until now, there has not been an art book featuring exclusively black models. Author Marcellas Reynolds, who is also known for being a journalist and entertainment reporter, pays tribute to their beauty and strength with his book. Supreme Models: Iconic Black Women Who Revolutionized Fashion includes images of icons such as Naomi Campbell, Beverly Johnson, Pat Cleveland, and new stars like Joan Smalls and Adut Akech. In addition to gorgeous photos, revealing essays as well as interviews are published. We recently had the opportunity to interview Reynolds on the journey of creating the book, what he thinks about the future of diversity, and if there will be a follow-up.
It took eight years to get Supreme Models published because several publishers claimed there was no market for a book chronicling black models.
–Marcellas Reynolds
Related: 8 Black Models Who Changed the Fashion Industry
It was surprising to read that there hasn't been a book devoted to black models before, making this work quite important. Why do you think that is? Was there a particular catalyst for creating this project?
Supreme Models is the first ART book devoted to top black models. However, there are other books devoted to black models but not in this category or of this scale. It took eight years to get Supreme Models published because several publishers claimed there was no market for a book chronicling black models. I was inspired to write Supreme Models in response to Vogue Model: The Faces of Fashion, a book released in 2011, dedicated to models who appeared in British Vogue. It only included two black models; Iman and Naomi Campbell.
The most stunning fact about Vogue Model was the omission of the divine Donyale Luna, who was the first black model to appear on the cover on ANY Vogue when she landed the cover of British Vogue in 1966. That's five years before Vogue Italia put Carol LaBrie on its cover, and eight years before American Vogue put Beverly Johnson on its cover. On April 19, 2011, the day I received the book Vogue Model, I decided to write Supreme Models to give black models the acknowledgment they deserved. Accolades and acknowledgment that other art books like Harper's Bazaar Models, Models of Influence: 50 Women Who Reset the Course of Fashion, The Model as Muse: Embodying Fashion, and Vogue Model: Faces of Fashion neglected to do.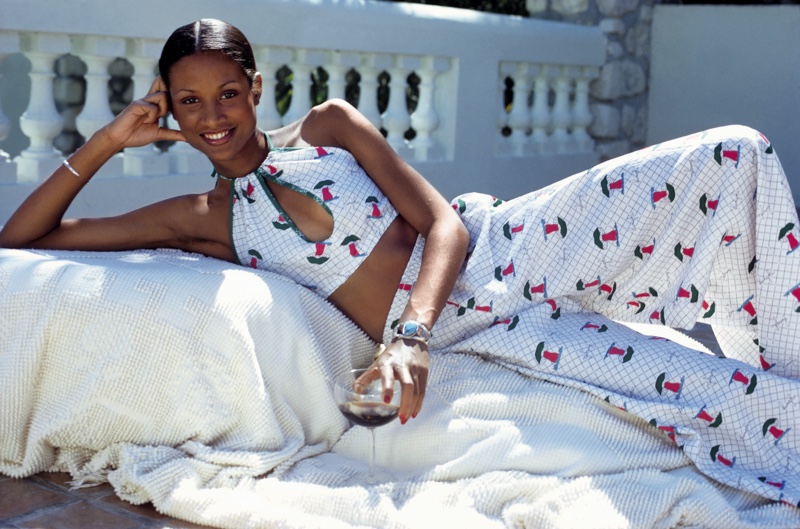 Describe the process of choosing images for the book.
Editing, editing, editing! There are so many beautiful and iconic photos in Supreme Models. Once I chose which models to include in the book, which was so hard, I picked my favorite photos of each. The models who granted me interviews got preference and multiple photos. It came down to which photos were available, which photos I could license and price! The original budget was $35,000, but it cost double that, which I paid out of pocket.
What we need to see at fashion's higher levels and behind the scenes, is more women making decisions and more people of color in positions of power. It's happening, albeit slowly.
–Marcellas Reynolds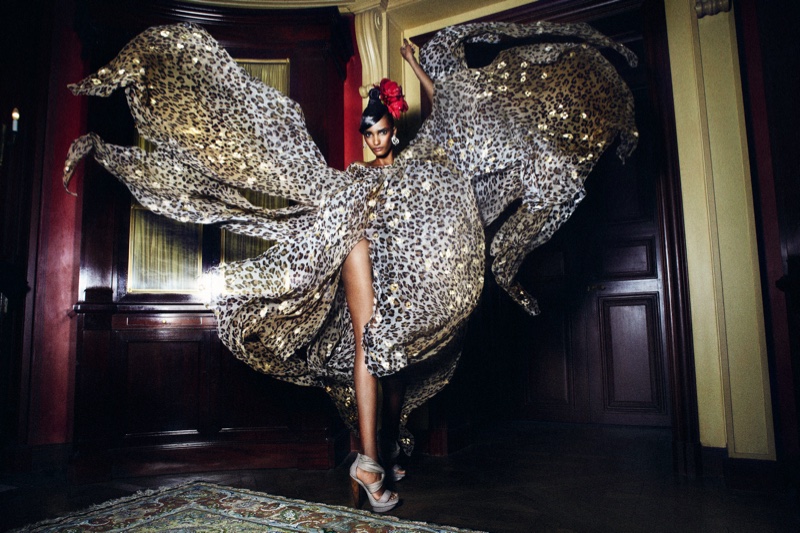 With Black Lives Matter bringing the conversation of diversity to the forefront, do you think we will see lasting change in the industry?
I assert that fashion is the precursor to social change. When we see models of color presented beautifully in ads, magazines, and on the runway, it primes the viewer for what comes next. Yes, we still have much work to do in fashion, but fashion for all its failings is much more progressive than society at large. Remember, modeling is the only business where females make more money than their male counterparts. The business of fashion employs more women than men though men still run it. That must change. What we need to see at fashion's higher levels and behind the scenes, is more women making decisions and more people of color in positions of power. It's happening, albeit slowly.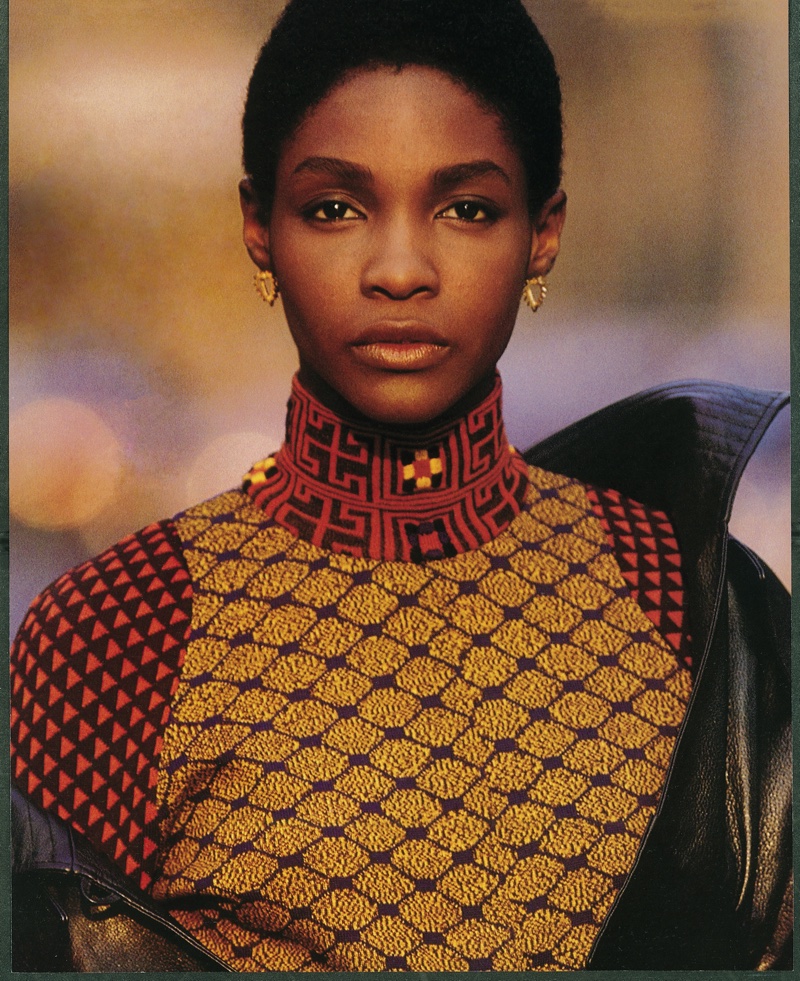 Are there any interesting anecdotes from working on the book?
There are so many crazy things that happened in the eight years it took me to write and publish Supreme Models. Here is one of my faves: Steven Meisel donated his Vogue Italia photo of Naomi Campbell to me. Naomi, whom I asked to write the Foreword, dropped out at the last minute. After sending her the book's layout, she didn't like the photo I'd initially planned to use in her section. She requested a Steven Meisel photo.
Well, I had no money left to purchase additional images. I'd taken a year off to write the book and used my entire savings to pay rent, eat, and basically exist. I'd also used my savings to pay my photo editors and the bulk of the photos' licensing fees. Desperately I approached Meisel's reps who reached out to him, and Mr. Meisel generously granted me the rights to his photo! Naomi got what she requested, and I filled a hole in my book. Steven Meisel is my favorite photographer. I am so happy to have his work in my book!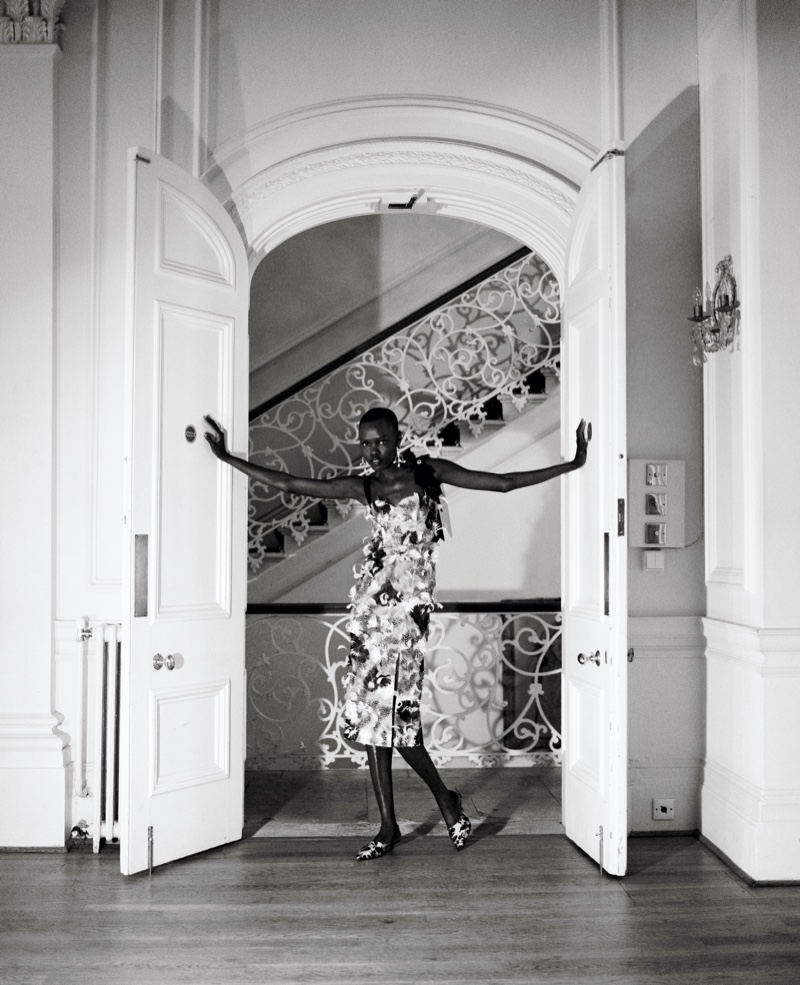 How do you think the fashion industry could improve in terms of supporting black talent?
Well, the fashion industry would have to hire us before they supported us. So often on fashion sets, I'm the only black person. I'm freelance! That means these companies have no black fulltime employees! No black account execs, editors, fashion stylists, hair and makeup artists, and no black photographers, or even photo assistants. We need more people of color behind the scenes and in positions where we can enact real change!
This book includes supermodels throughout the decades. Are they any new faces of today you see reaching icon status?
There are so many glorious new models, many I featured inside Supreme Models. Adut Akech is probably the number one model in the world right now. Anok Yai has an incredible career. Duckie Thot is one of the most beautiful models working today. I'm obsessed with Dilone, who I think is a classic beauty reminiscent of Donyale Luna and Pat Cleveland. Precious Lee is a boundary-breaking plus model claiming her place in the worlds of editorial and runway modeling. I think each of these women has the capacity and tenacity to reach icon status.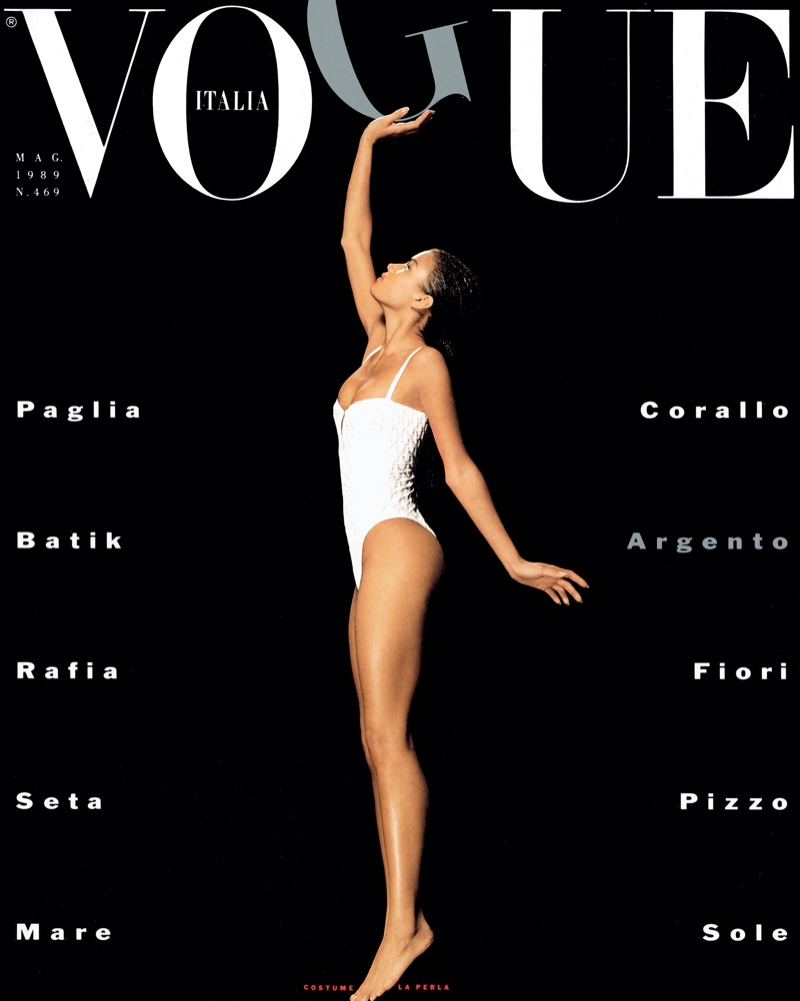 What did you enjoy most about working on this project?
My favorite part of creating Supreme Models was conducting the interviews. I interviewed over forty women, though many did not make the book. Again, it came down to the photos. It's an art book. The honesty, humor, and intelligence of these women shine through. What I love most about the interviews is these women love and support each other. They cheered for each other! When you hear stories of the Naomi vs. Tyra feud, you should know that's a fluke.
In most cases, these models worked together to help each other succeed. It's a beautiful thing. Many models told stories about Naomi helping them! Naomi was not scared of being replaced by other models. That's a narrative created by white men and the press to vilify a trailblazer who threatened the status quo. Naomi is a woman who spoke up for herself and other women of color. We should exalt her for the strength and courage that took.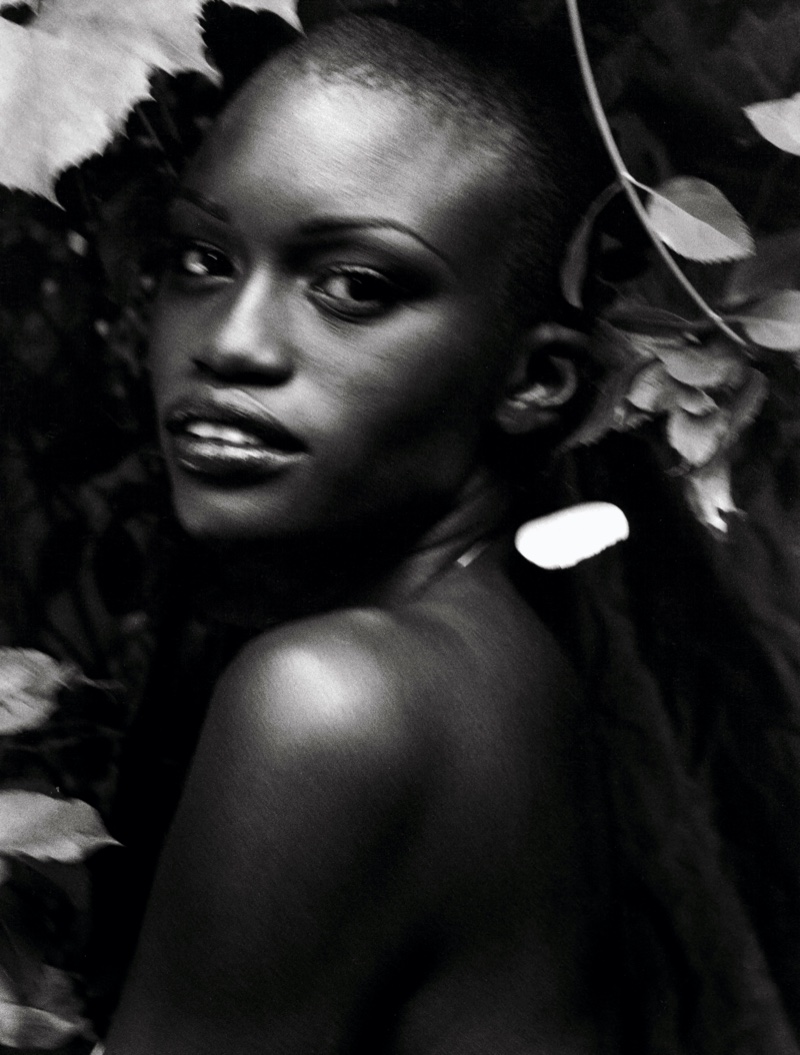 What do you hope people take away from the book?
I hope the book shines a light on the dedication, hard work, and talent it takes to become a successful model. It's about so much more than genetics. I hope that the reader recognizes how vital fashion and models are to culture and society. It's incredibly important for children to see themselves represented beautifully and fairly. That's why diversity and inclusion are so important. Seeing others who look like you being successful helps instill a sense of pride within the viewer.
Any upcoming projects you would like to share?
I'm honored and overwhelmed by the love Supreme Models continues to receive from the press and women who DM or email me saying how much the book means to them. I still get teary about it. I'm writing the followup to Supreme Models, which I hope to publish in fall 2021. I've put fashion styling on the backburner. I'm not ready to go back to set life. I've started working as a casting agent, and have projects from ABC and NBC in the can. I want to change the stereotypes we see on television.
I don't know women who behave like those we see on Bravo. I don't know women as self-involved and vapid as the cast of KUWTK. I'm want to see a more diverse and positive representation of women and the LGBTQI community on television. We need authentic and positive depictions of marginalized groups in the media. A change will only happen when members of these groups are given a seat at the table! Then we must be allowed to speak, listened to, and have the power to enact change.