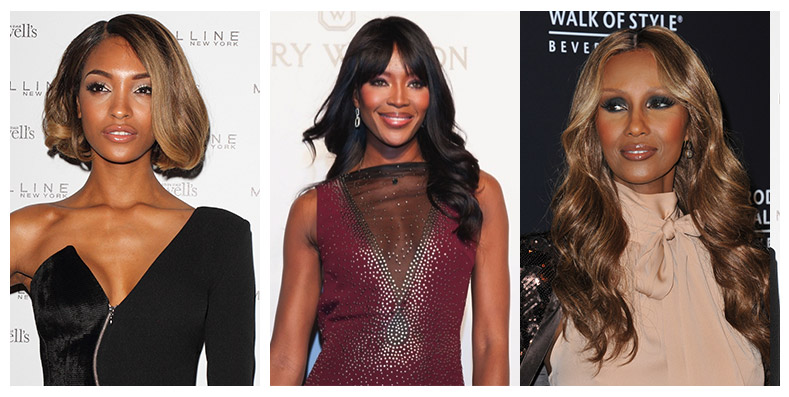 Beginning with Naomi Sims in the sixties, there have been several Black models who have broken barriers and pushed for more diversity in fashion since. Whether closing fashion shows or landing commercial campaigns, these models are absolute trailblazers. From Beverly Johnson being the first Black model to cover Vogue US to Alek Wek changing beauty standards with her career breakthroughs, we celebrate 16 models who prove that diversity is beautiful.

Naomi Sims
Naomi Sims was considered the first black supermodel. She was the first African-American woman to grace a cover of Ladies' Home Journal in 1968 and in 1969 graced the cover of LIFE Magazine–making her the first black model to do so. In 1973, Sims retired from fashion modeling and created a wildly successful wig business. Sims also wrote books about modeling and beauty. In 2009, the American model died of breast cancer.
Beverly Johnson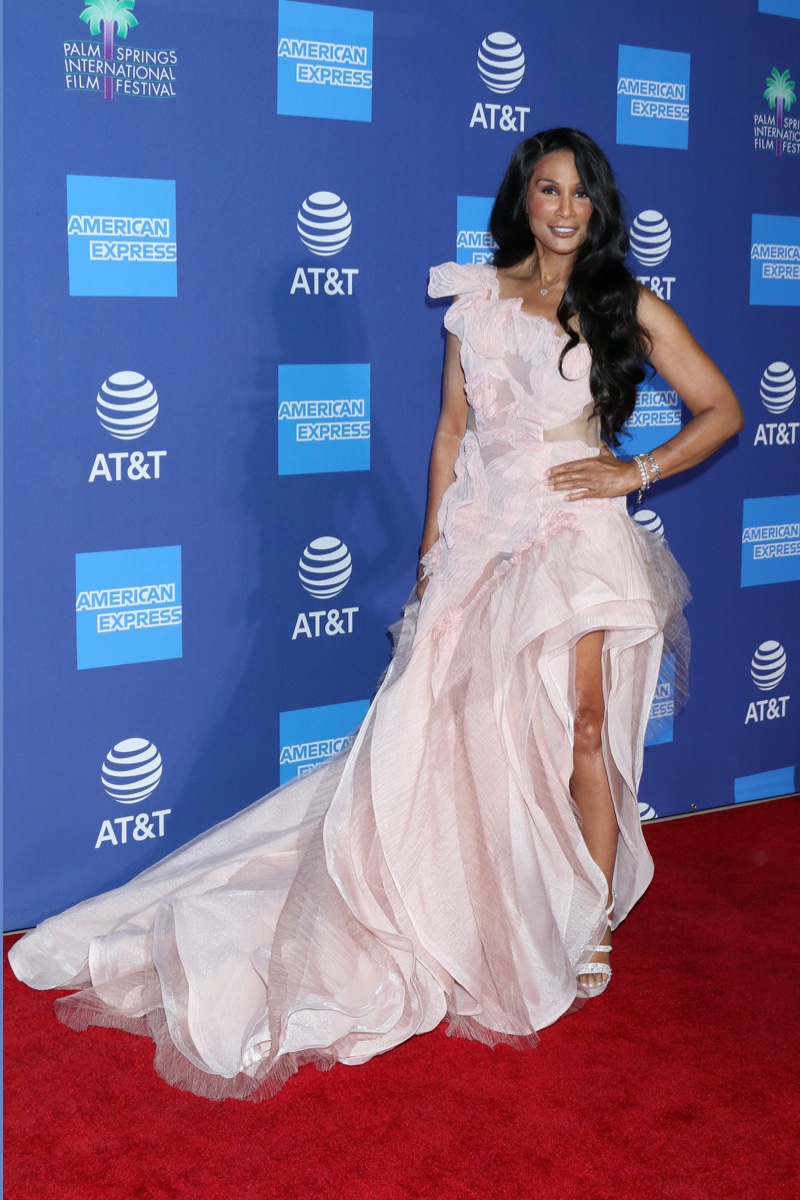 Beverly Johnson was the first black model to cover American Vogue—landing on the magazine's August 1974 cover. She was also the first black woman to cover ELLE France that following year. She was signed to Ford Models and later moved to Wilhelmina Models after being told she could not land a Vogue cover like white models.
Thanks to her historic Vogue magazine cover, many fashion glossies and designers began to use black models after her appearance. Barbara has also made several television and feature film appearances. In 2012, she starred on OWN's 'Beverly's Full House'—a reality series about her life and family.
Iman
Iman made her impact on modeling by being successful on the runway and print during the 70s–a time when models were usually only successful in one. Photographer Peter Beard discovered her while in Nairobi—and was immediately moved by her long neck, high forehead, and elegant features. Iman has worked with legendary photographers such as Richard Avedon, Irving Penn, and Helmut Newton during her modeling career.
Yves Saint Laurent even dedicated his 'African Queen' collection to the Somalian model. Since then, she has become a business mogul with Iman Cosmetics and her HSN line called 'Global Chic.' Iman married late rocker, David Bowie and said she would never remarry after his death.
Veronica Webb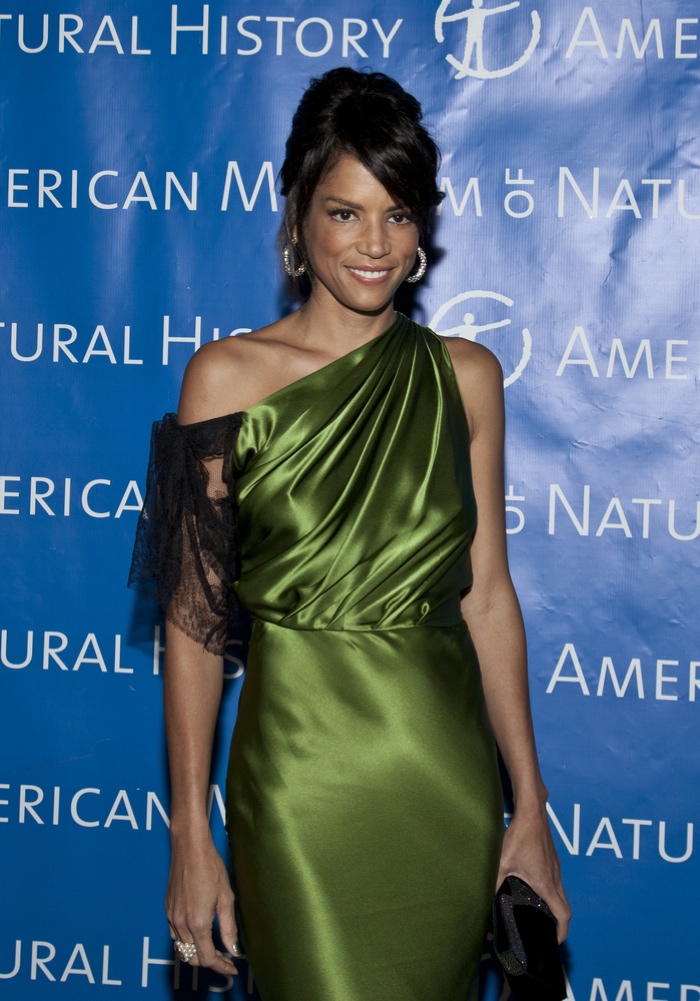 Veronica Webb worked as a model during the 1980s and 90s and is credited with being the first African-American model to land an exclusive contract with a beauty brand. In 1992, Revlon signed Webb as a brand ambassador, making history. The African-American model has graced the covers of Vogue Italy, ELLE, and Essence Magazine. In addition, Webb has also acted in feature films including 'Jungle Fever,' 'Malcolm X' and 'In Too Deep.'
Naomi Campbell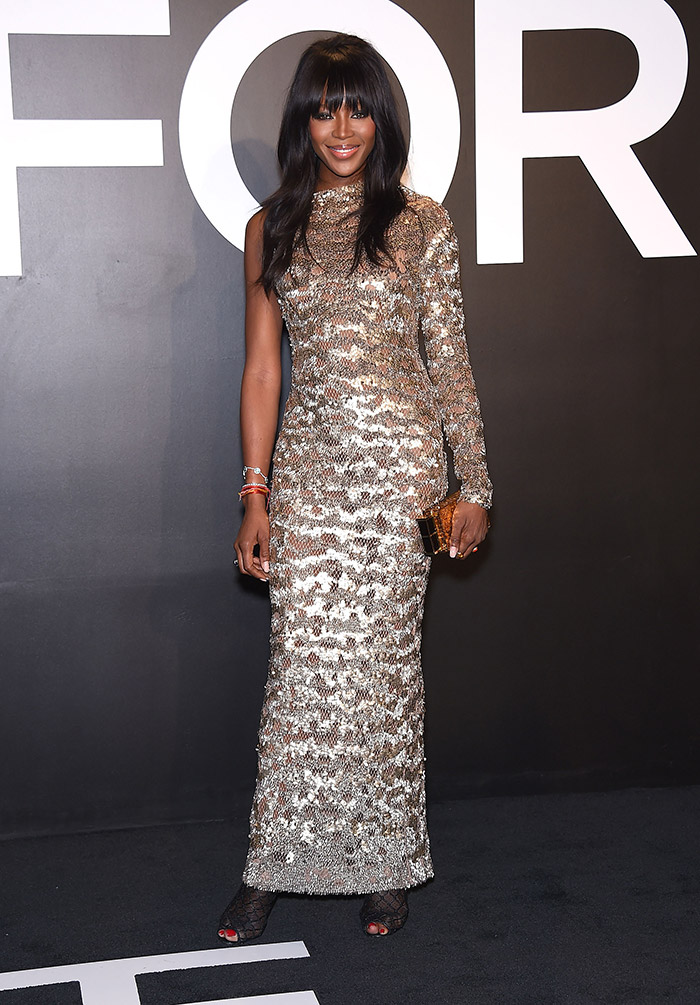 The British supermodel began her career in 1986 and still models nearly thirty years later. Discovered at 15-years-old, she soon signed with Elite Model Management. Naomi Campbell made history as the first black woman to appear on the cover of French Vogue as well as Time Magazine. In the late 80s, Naomi became known as part of the 'Trinity' along with fellow supermodels Christy Turlington and Linda Evangelista.
In 2013, Naomi launched the modeling competition reality television show, 'The Face,' in the US and Australia. And in 2015, Naomi starred in the hit hip-hop musical drama 'Empire' on Fox. Naomi Campbell appeared in so many top major campaigns, including Chanel, Louis Vuitton, Versace, Dolce & Gabbana, and many more. You also can't forget her fierce runway walk. Despite her many accolades, it's surprising to note that Naomi got her first major cosmetics campaign with NARS in 2018.
Tyra Banks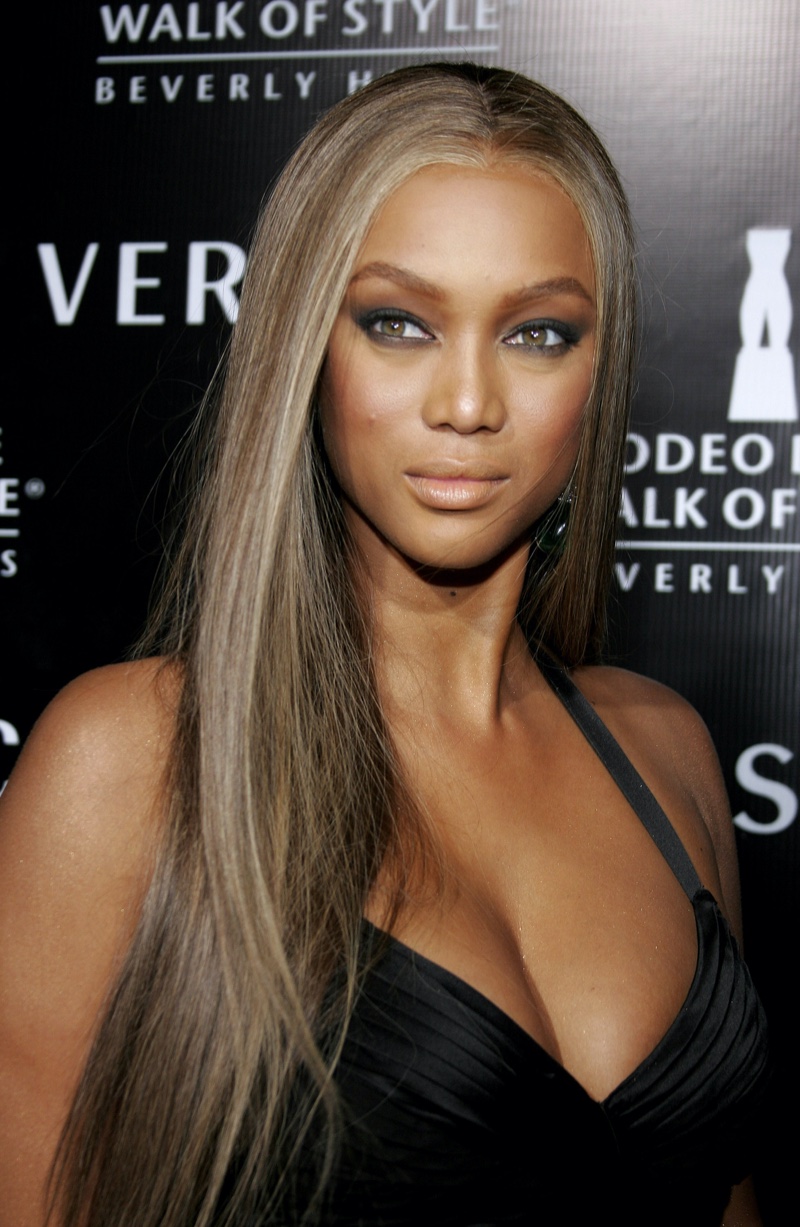 You might remember that Tyra Banks was the first Black model to land a solo Sports Illustrated: Swimsuit Issue cover in 1997. But did you know that in that same year, she also was the first African-American woman to cover the Victoria's Secret Catalogue and GQ magazine? In 2019, she returned as a Sports Illustrated Swimsuit Issue cover star showing off a fuller figure and looking fabulous.
Since her modeling days, Tyra has become known for producing and hosting 'America's Next Top Model,' which has several successful spin-offs worldwide. This former Victoria's Secret Angel now hosts Dancing With the Stars.
Alek Wek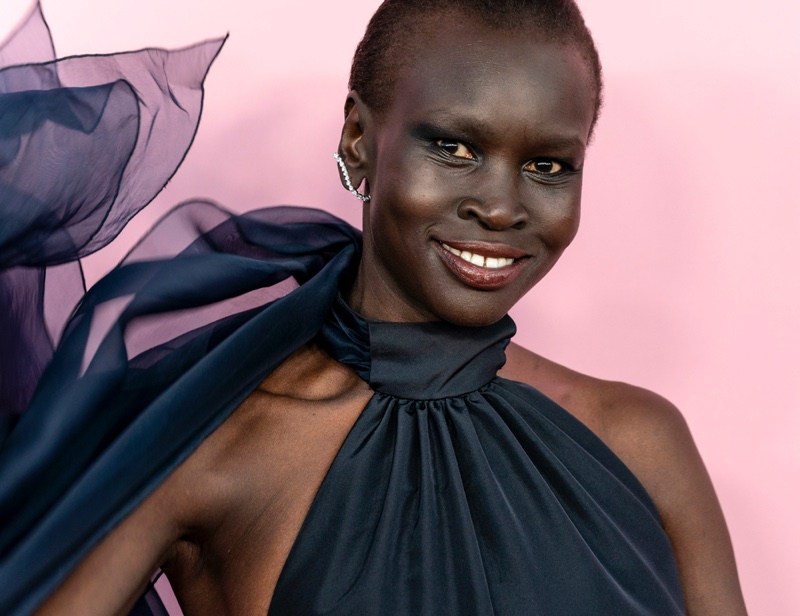 Alek Wek is a South Sudanese model most well-known for defying beauty standards in the fashion industry. Beginning her modeling career at 18, Alek stood out for being dark-skinned, having African features, and a shaved hairstyle. Many look up to Wek for showing a different kind of beauty that does not conform to Caucasian standards as a black woman.
In 1997, Wek appeared on the November cover of ELLE, making her the first African model to appear on the publication. Kenyan actress Lupita Nyong'o has called Wek one of her inspirations growing up. Notable brands the model has walked for on international runways include Marc Jacobs, Oscar de la Renta, Calvin Klein, Ralph Lauren, and Valentino.
Jourdan Dunn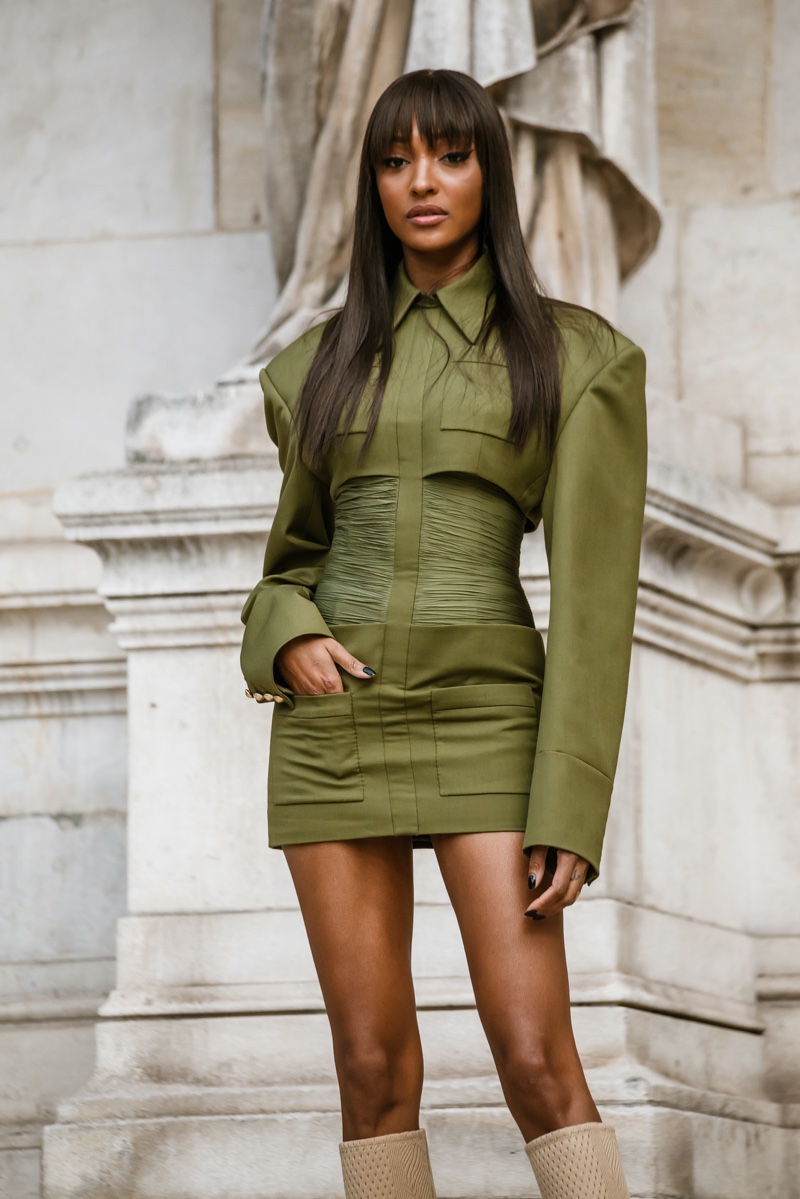 British model Jourdan Dunn was the first black model to walk Prada in over a decade in 2008. In 2014, Dunn was signed as a face of beauty brand Maybelline New York. In addition, she was the first black woman model to land a solo cover for Vogue UK in over 12 years for the magazine's February 2015 issue. She also walked in the Victoria's Secret Fashion Show on multiple occasions.
The English model has also been very vocal about discrimination in the modeling industry. This includes casting directors who only cast one black girl per show or even makeup artists who refuse to do models' makeup just based on their darker skin tones. Dunn's place in the modeling world has proven that the need for diversity is important. Despite all this, she owned New York Fashion Week, Paris Fashion Week, and Milan Fashion Week.
Slick Woods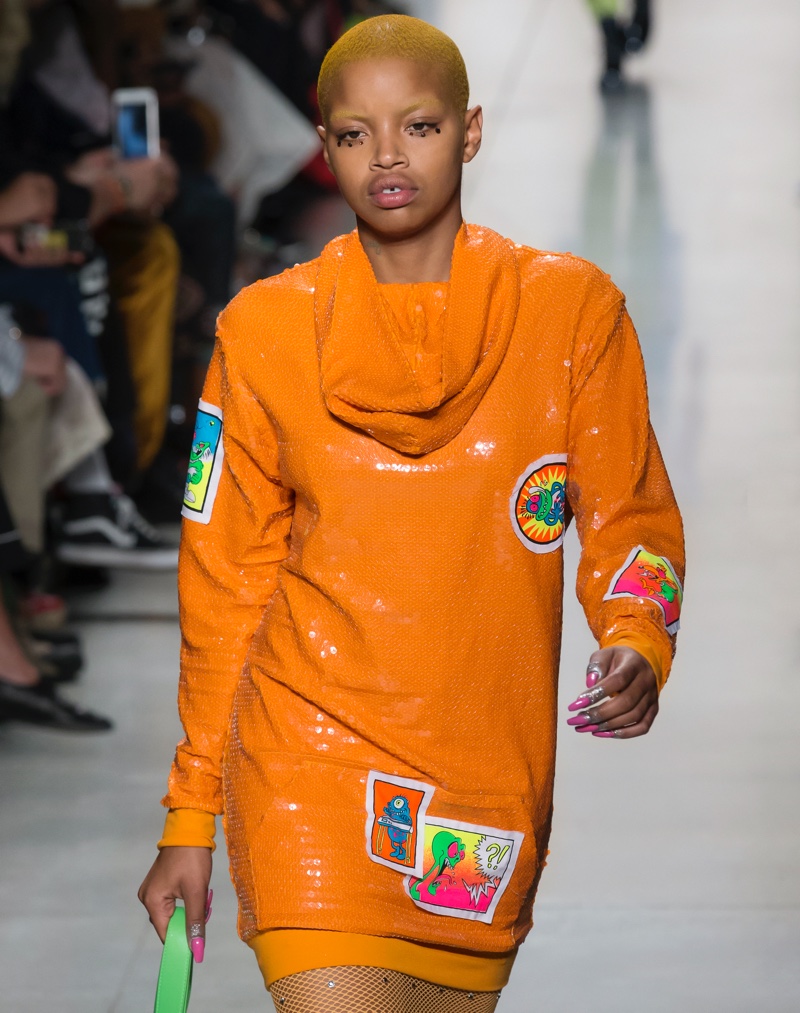 Simone Thompson, also known by the name Slick Woods is presently one of the most recognizable black models in the industry. The 25-year-old model from Los Angeles, California, has a unique beauty, which catches the eye. Her natural looks are only made more noticeable by the distinct style that sets her out from the crowd. Her shaved head and bold tattoos emanate confidence.
Slick Woods can boast an impressive career. Discovered by Ash Stymest, she immediately blew up and proceeded to become a face for major projects and labels such as Yeezy, Moschino, Calvin Klein, and Rihanna's Fenty Beauty. The African-American model has been featured in top fashion magazines like the American, Italian and Japanese editions of Vogue as well as Dazed and Glamour, to mention a few. Slick has also made ventures into the film world, debuting in the 2020 film Goldie, earning praise for her performance.
Adut Akech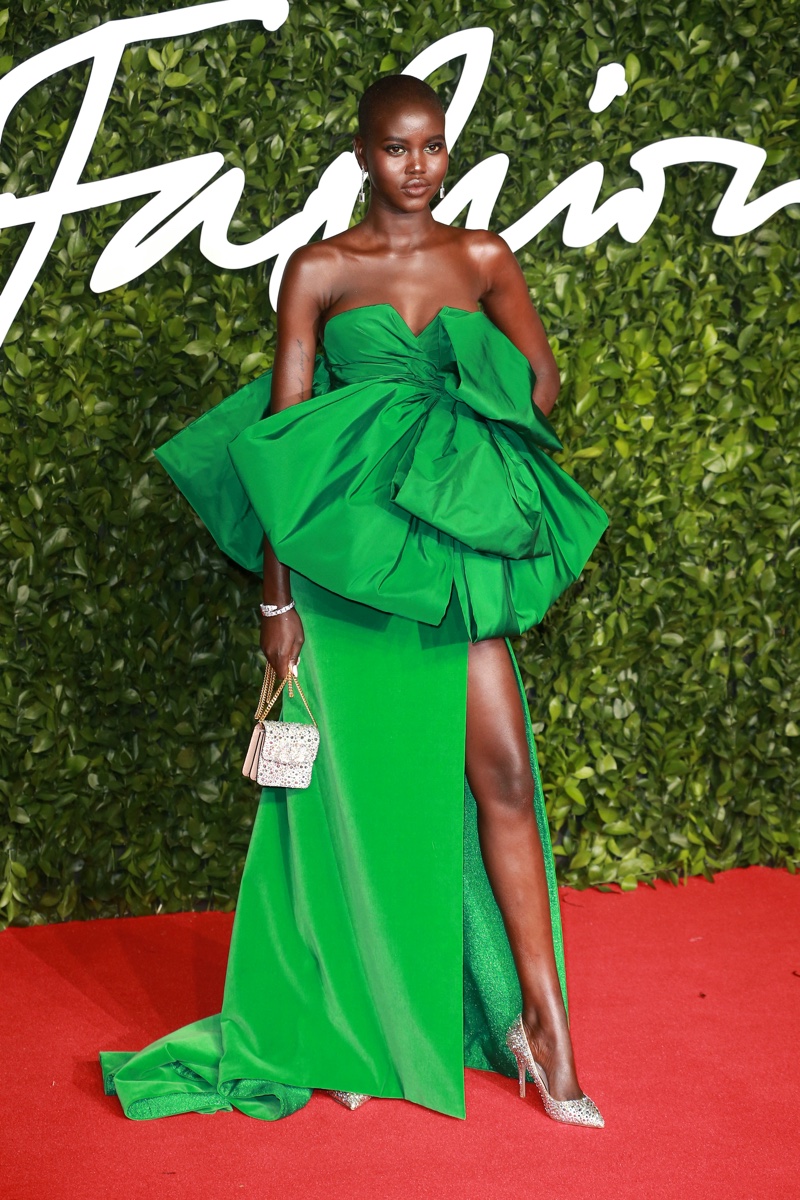 Adut Akech Bior is an Australian model with South Sudanese roots. Debuting on the runway in a humble local fashion show put on by her aunt, Adut quickly made waves in the industry. After walking Melbourne Fashion Week, she took part in the Saint Laurent show during Paris Fashion Week, making her major debut at the brand's S/S 17 show. She has carried on working on four campaigns and closed two shows for the brand.
She has also worked with other major brands like Valentino, Zara, Marc Jacobs, and Moschino on multiple campaigns. Adut walked for fashion companies such as Givenchy, Prada, Tom Ford, and Versace. From New York Fashion Week to Paris Fashion Week and Milan Fashion Week, she owns the runway.
Dominating print, Adut has shot editorials for the American, Australian, British, French, and Italian editions of Vogue magazine. She also appeared in the 2018 edition of the Pirelli Calendar.
In 2019, Adut Akech won the "Model of the Year" award at the British Fashion Awards in London. 2021 marked her first major beauty contract when she signed on as an ambassador for Estee Lauder. The South Sudanese Australian model is also known for wearing her natural hair, and the model is an inspiration to many young Black girls.
Precious Lee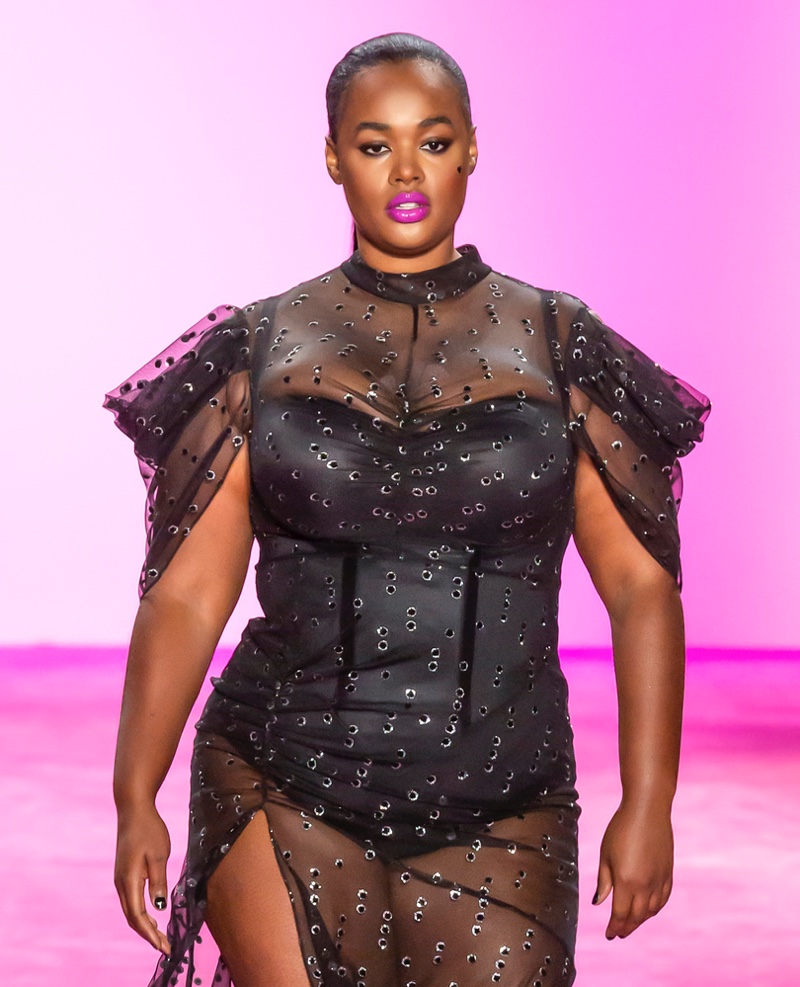 Precious Lee is a plus-size model currently blowing up in the fashion world. A highlight of the recent seasons' runway shows, she has appeared on the catwalk for the Versace Spring/Summer 2021 collection. In a big move by major brands to be more representative, she has been featured by major players such as Michael Kors and Moschino during New York Fashion Week Spring/Summer 2022. She also appeared in Rihanna's Savage X Fenty show, which debuted on Amazon Prime Video to much fanfare.
Seasoned in the fashion industry, Precious Lee has been the first black plus-size model to appear on the cover of Sports Illustrated: Swimsuit Issue. She also could be seen on Times Square billboards as a part of Lane Bryant's campaign #PlusIsEqual. She has been labeled a trailblazer, "a serious fighter for racial equity and justice" by Vogue.
Grace Jones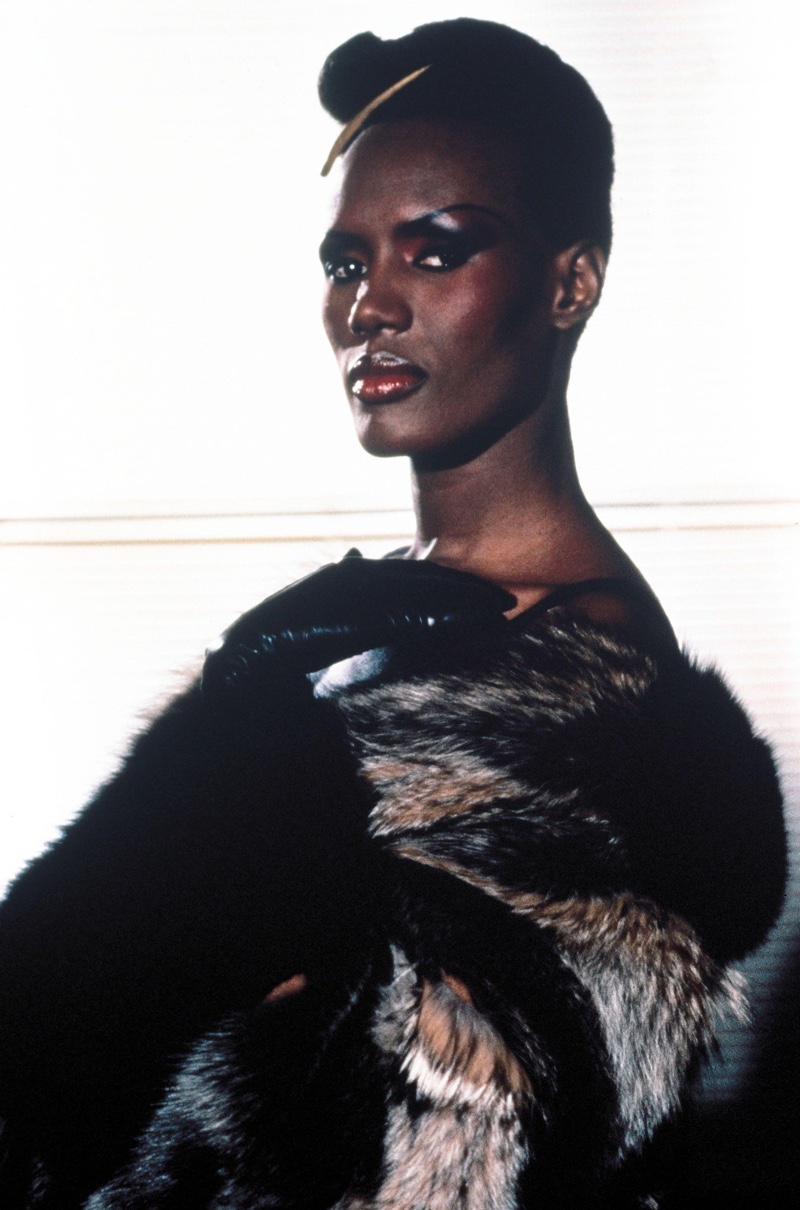 Grace Beverly Jones is an acclaimed model, singer, songwriter, and actress. Born in British Jamaica in 1948 and renowned for her exotic, androgynous beauty and her unique, eccentric style, Grace Jones is one of the most recognizable black models to date. Starting her modeling career in New York City, she quickly gained traction and moved to Paris to work with brands such as Yves Saint Laurent and Kenzo. She also appeared on covers of Elle and Vogue around that time.
Beginning her music career in 1977, Grace Jones released 11 critically acclaimed studio albums, with genres ranging from post-punk to reggae. Her style and music influenced many contemporary stars, such as Lady Gaga, Rihanna, and Solange.
Jones can also boast an impressive filmography – she has starred in over 25 films, TV shows, and documentaries, some critically acclaimed.
The Jamaican model has an influence on the fashion world, style, and culture throughout the years. And some of her iconic looks are even emulated to this day.
Liya Kebede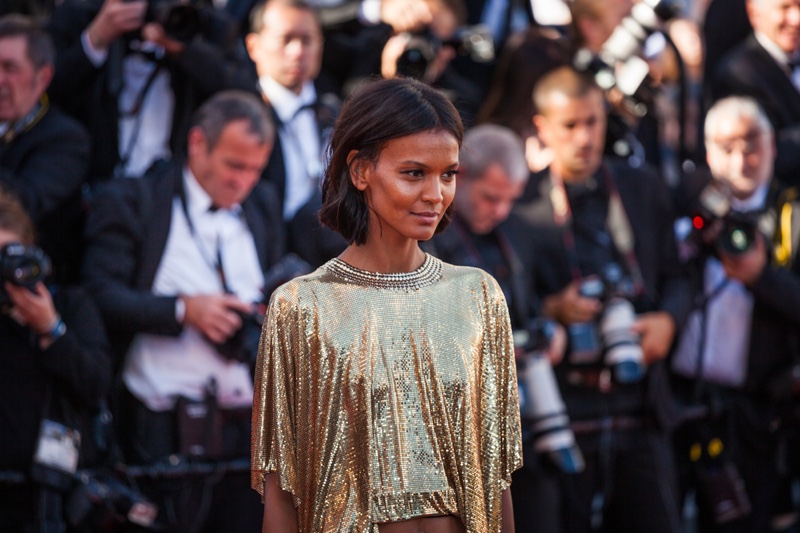 Liya Kebede is an Ethiopian-born model, fashion designer, and activist. Born and raised in Addis Ababa, Liya was introduced to a French modeling agent by a film director while she was still at school. After finishing her studies, she moved to Paris to further pursue her career. Her career started getting traction when Tom Ford asked her to walk as an exclusive contract for his Gucci Fall/Winter 2000 runway show. She also appeared on the cover of Vogue US in 2002, with the whole issue dedicated to her.
Kebede later went on to appear on the covers of Italian, French, Japanese, American, and Spanish editions of Vogue and i-D and Harper's Bazaar US. She has been featured in campaigns by brands like Yves Saint Laurent, Victoria's Secret, Tommy Hilfiger, Dolce & Gabbana, Lacoste, Calvin Klein, and Louis Vuitton, to mention a few. No doubt, her place in the fashion industry is cemented.
In 2003, she went on to become the face of Estée Lauder cosmetics. In 2007 she was named in Forbes as the 11th of the 15 best-earning supermodels in the world and launched her own clothing brand – Lemlem. The brand specializes in traditionally woven, spun, and embroidered clothing for women and children. The brand aims to preserve traditional Ethiopian textile crafts for future generations and provide employment for local artisans.
Liya Kebede has starred in multiple award-winning films. She is known for her philanthropy, serving as the WHO's Ambassador for Maternal, Newborn, and Child Health since 2005.
Noemie Lenoir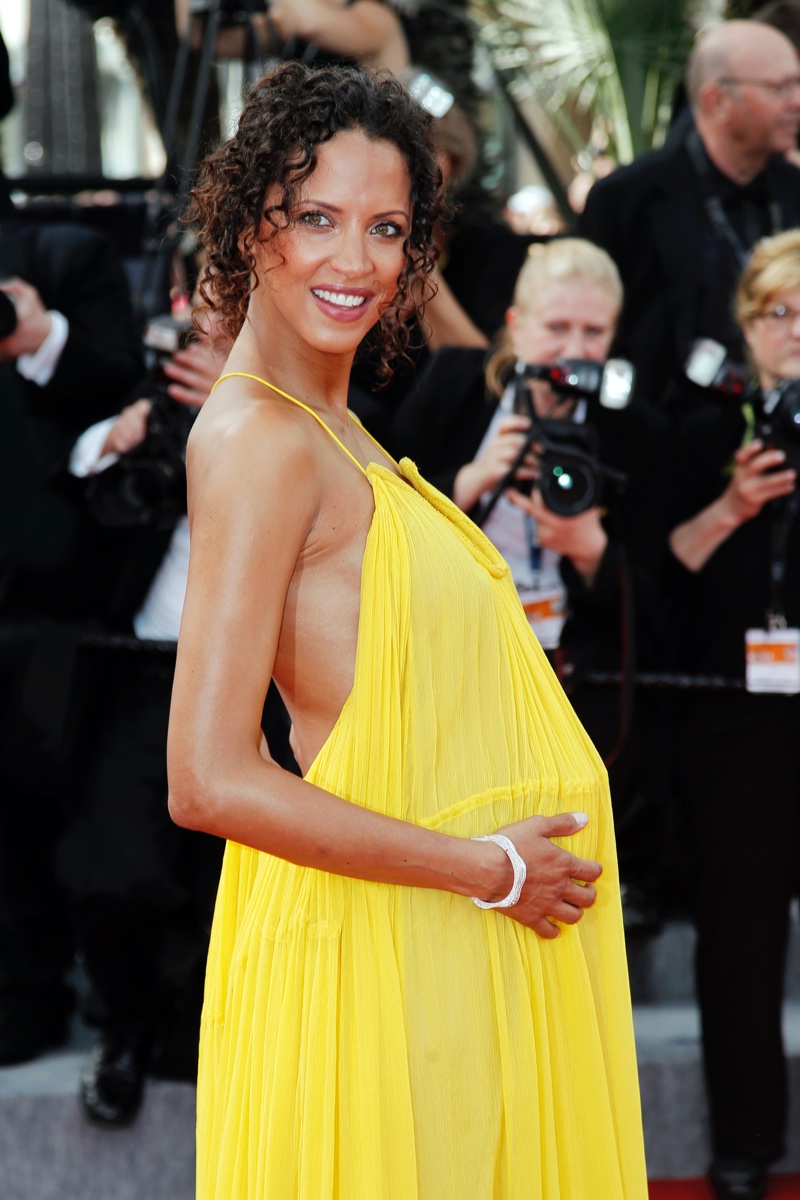 Noemie Lenoir is a French black model and actress. Lenoir started her career when she was spotted by a Ford Modeling Agency agent in 1997. She was only 17 at the time. That same year, Noemie signed a contract with L'Oréal. She also went on to model for brands like Victoria's Secret, Gap, and Next. She has also notably been the face of a British luxury high-street retailer Marks & Spencer, from 2005 to 2009 and again in 2012.
Lenoir has appeared in over ten films, including titles like Rush Hour 3 and The Transporter Refuelled. Notably, she has been listed as one of the world's most successful black models by the acclaimed photographer Annie Leibovitz. The French fashion model recently walked the L'Oreal Paris spring-summer 2022 show during Paris Fashion Week.
Winnie Harlow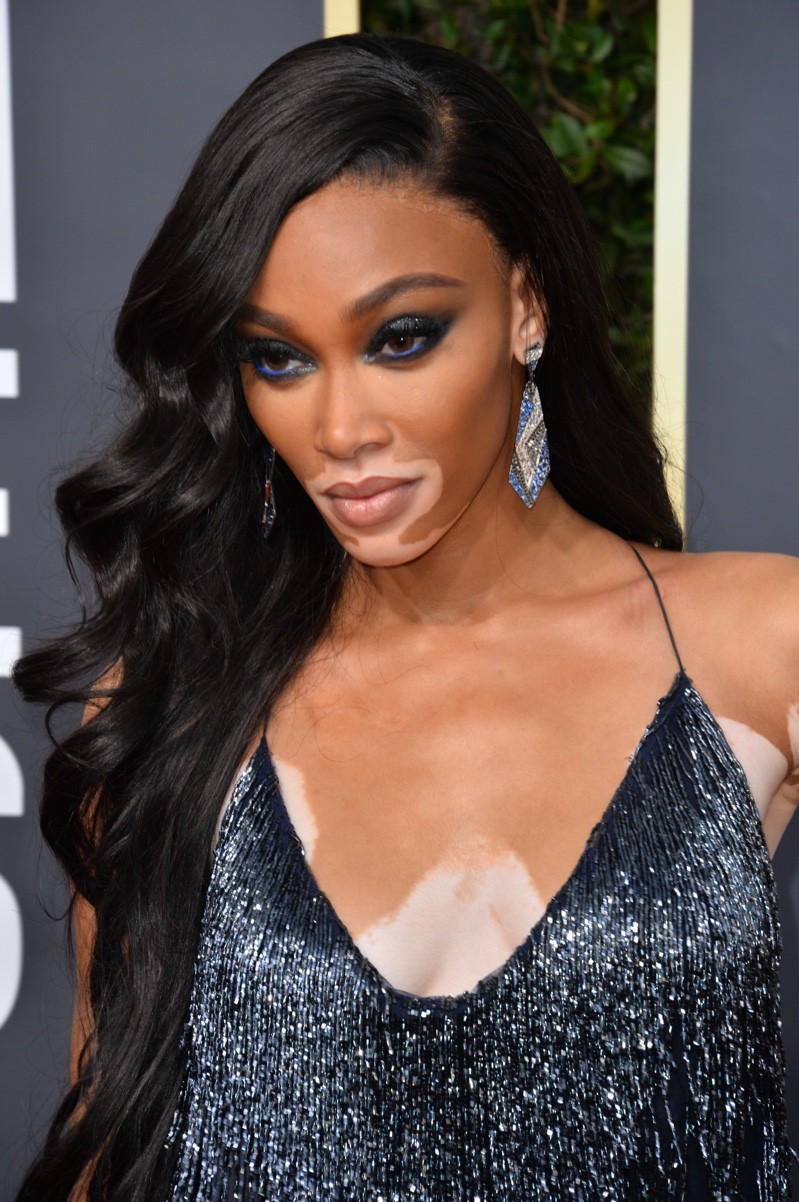 Chantelle Whitney Brown-Young, better known as Winnie Harlow, is a prominent model and activist of Canadian-Jamaican descent. She was diagnosed with the condition vitiligo when four years old.
She gained prominence in 2014 as a contestant of the 21st edition of the show America's Next Top Model, which she completed by ending up in 6th place. Despite not landing a top spot, Winnie is one of the most successful models to come from the franchise.
Harlow became the official face of the Spanish clothing brand Desigual in 2014. In the same year, she modeled and closed the London Fashion Show for the brand Ashish, showing off its spring/summer 2015 collection.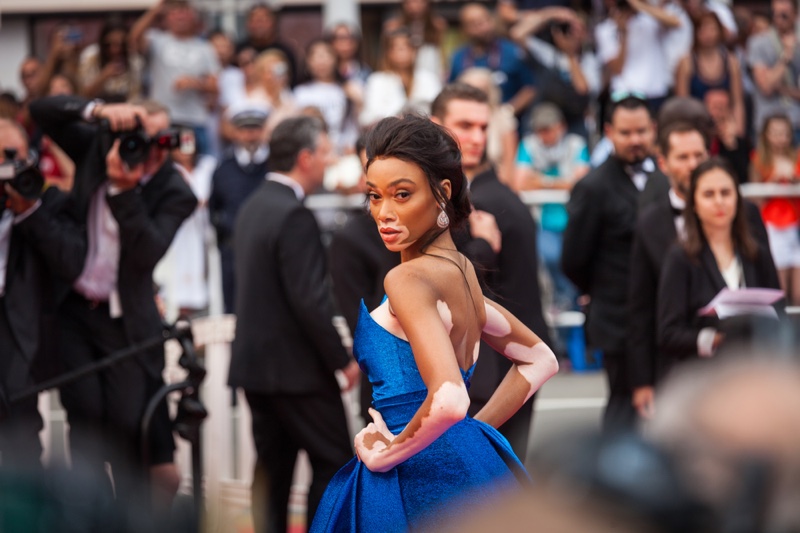 Harlow has appeared in fashion magazines such as Vogue Italia, the Spanish and Italian editions of Glamour magazine, as well as Cosmopolitan. She has participated in advertising campaigns for major brands such as Nike, Puma, Swarovski, Tommy Hilfiger, Fendi, and Victoria's Secret.
As a person with vitiligo, Harlow has been open about the condition, encouraging others via YouTube and her TEDx presentations.
The Canadian model has appeared in numerous TV shows and music videos for artists such as Eminem, Calvin Harris, and the Black Eyed Peas.
Joan Smalls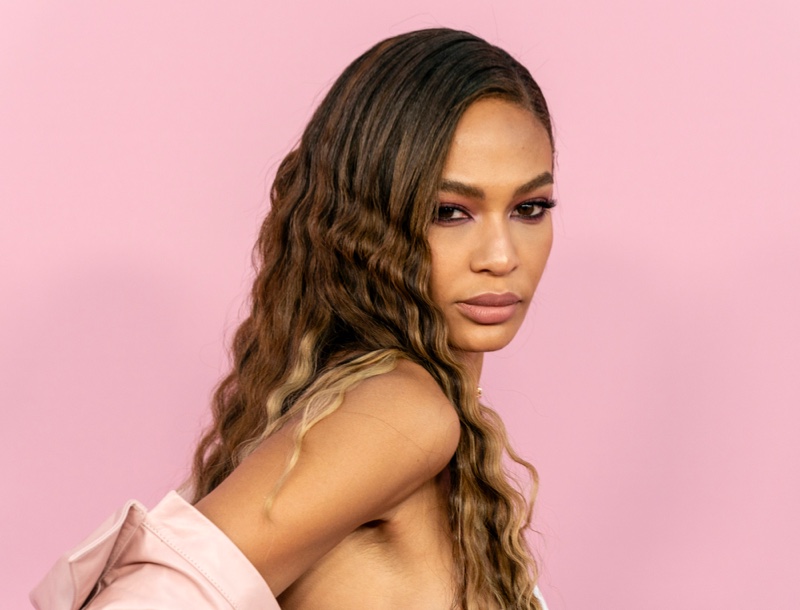 Joan Smalls Rodriguez, better known by her modeling name as simply Joan Smalls, is a Puerto-Rican model and actress. Smalls started her career in 2007, signing with Elite Model Management. During that period, she modeled for brands such as Nordstrom, Liz Claiborne, and Sass & Bide. After changing her modeling agency in 2009, she was chosen by Riccardo Tisci for Givenchy's Spring/Summer Haute Couture show in 2010. As her career gained traction, she started to work with more big brands, including, but not limited to, Chanel, Gucci, Prada, Versace, Ralph Lauren, Jean Paul Gaultier, and Fendi.
Joan Smalls has appeared on numerous covers of major fashion magazines. She also graced the cover of Vogue Magazine, including its Italian, American, Australian, Japanese, and Turkish editions.
Joan was also featured in multiple editorials for glossies like i-D, GQ, and Elle. Joan appeared in the 2012 and 2014 editions of the Pirelli Calendar. The model also walked the Victoria's Secret Fashion Show multiple times.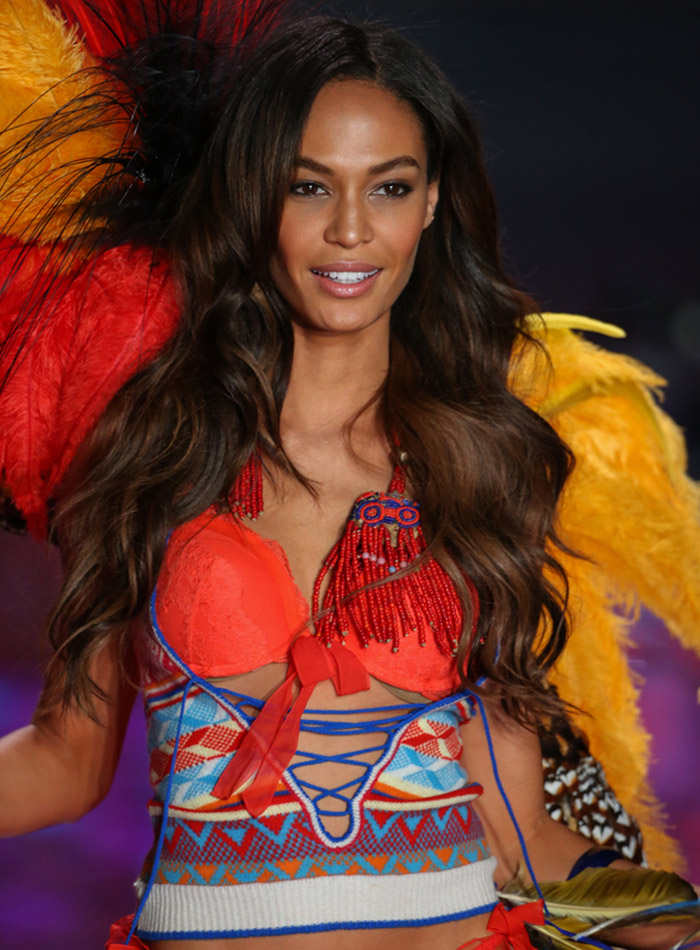 She was also ranked as the world's 8th best-earning supermodel by Forbes Magazine in 2013. She has started a collaboration with W Hotels in 2017, being named their first-ever Global Fashion Innovator, bringing her unique style to influence the W Hotels' guests' experience.
Smalls is widely known for her philanthropy work. She has previously been involved with the charity organization Project Sunshine, aiming to help children with medical conditions. She has also partnered with a Johny Dar campaign called "Jeans for Refugees."
Besides ruling the fashion industry, Smalls has had an extensive film and TV career. The model starred in films such as John Wick: Chapter 2 and appeared in music videos for popular artists such as Kanye West, Beyoncé, and A$AP Rocky.
Conclusion:
Now that you have seen a list of famous models who are Black, you will marvel at their looks and inspiring stories. Whether ruling New York runway shows or covering many glossies, these in-demand models have broken barriers in the industry. As we look to the future, we are sure more Black women will be added to the list.