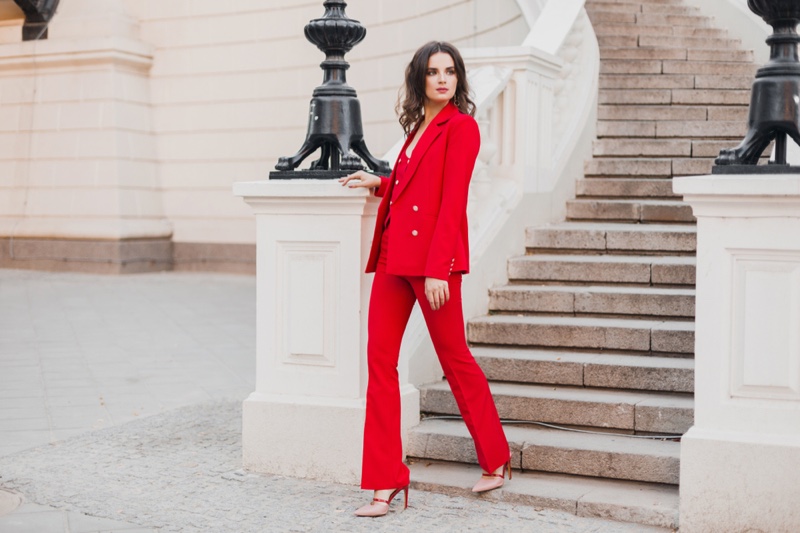 Nowadays ladies are looking for something very casual and still very trendy in formal wear. The choices are largely available but picking the best outfit from them is the real trick. Formal dresses are not just the clothes you use for a formal event. The clothes you wear to work, or even an interview, are also concerned.
When looking for formal clothing, there are certain companies which completely fit the bill. Some of the clothing brands you can check are-  Ann Taylor, M.M. LaFleur, ADAY, and Everlane.
These brands offer various styles of formal clothing like:
1) Slim Cut Suit- Formal Attire for Interviews
Professional wear makes a great choice for work interviews. It projects a polished and intelligent appearance which creates an excellent impression. Maintaining the wardrobe traditionally and not only flatters you but nails the office vibe.
A slim-cut navy suit with a white shirt and shoes makes an incredibly fine pick. But don't miss the accessories. Consider minimal jewellery and pick a black handbag with structure. You should also try to adapt your appearance to suit the work you are applying for and the workplace.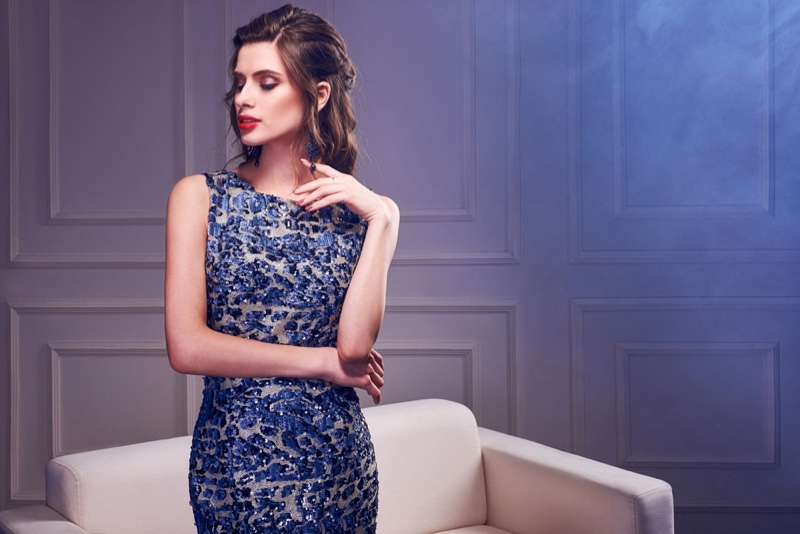 2) Formal Dress- Formal Cocktail Dress
Commercial cocktail dress is also needed for after-hour work activities. You'll want to look dressy as usual but still very traditional. Try choosing a dress that has a business-appropriate cut and a little charisma along with it. The trick can be accomplished by flounced gloves, a special design or a jeweled neckline.
Complete your look with pumps, a purse and shoes. If you don't want to wear a shirt, then then you should choose a slim suit. But, stop pairing it with a collared shirt to maintain a post-five feel.
3) Formal Pants and Skirts- Summer Formal Attire
It can be hard to nail the right business outfit into the heat of summer. Though difficult, not impossible. Lightweight trousers, tops and skirts are essential to maintaining a seasonally elegant look at work.
While you don't need to wear a blazer at your office, you can have one on hand for the day for meetings. When it comes to boots, you may feel inclined to wear open-toe shoes but, because they are more office-appropriate, it is usually safer to stick to closed-toe styles.
4) Heavy Fabrics and Boots- Winter Formal Attire
Consider making quick adjustments to your normal work attire to avoid the chill as you show up for the office in winter. Swapping a collared top with a jumper or a turtleneck would add insulation while keeping your look trendy.
Likewise, swapping pumps may have a similar effect on heeled boots. Although dressing elegant, other ways you can keep cozy include going for heavy fabrics and investing in a stylish coat.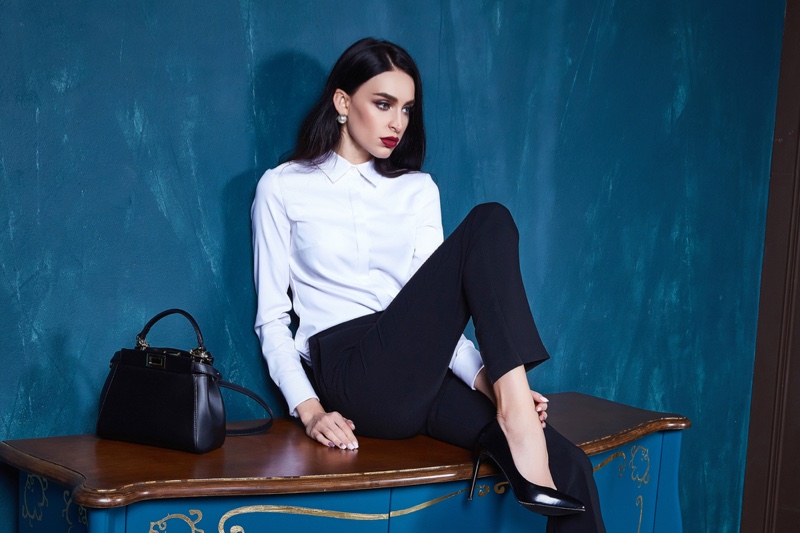 5) Business Shirts and Lowers- Everyday Formal Attire
With a button-up shirt you can't go wrong when working. They not only look smart and competent, they also come in a range of fabrics and shades, making them perfect for all business opportunities. When you're picking shirts go for black and white styles that form the wardrobe basics. Add in deep hues and soft tones for a little style.
The length is most critical when picking a business skirt. Ideally these should end on or below your knee. Also make sure it is not too tight and comfortable to walk and sit in. Furthermore, you can go for either pencil or A-line skirts, or get rid of them altogether and wear pants.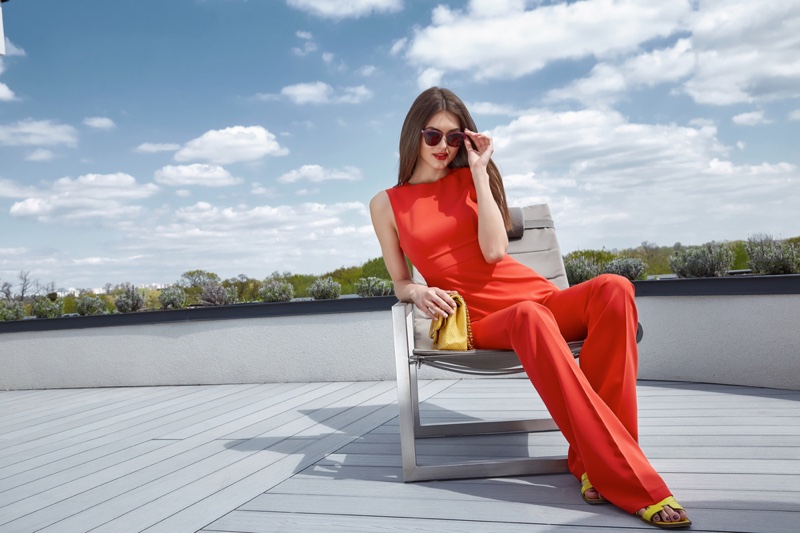 6) Business Dress- Office Party Attire
Business dresses have to be well fitted and not too tight. They have to have a nice length with finishing at the knees or below. Also they should not be very revealing.
Although short and long-sleeved dresses are recommended for office setting you can also go for sleeveless styles. These can further be coupled with a shirt or a sweater underneath and a light blazer on top.
7) Business Suits- Important Meeting Attire
You can incorporate either pants or skirts in your business suit because both of these work equally well during an important meeting. When you're picking a suit, try to go for simple clothing with neutral colors.
Also pick comparatively plainer fabric with minimal decorative details and embellishment. After this all you have to do is add another business shirt with court shoes to appear stylish and sharp.
Conclusion
Casual clothes are easy to choose because of their versatile freedom. But formals can turn out to be a little tough.
When you're a novice, and you pick up a formal outfit, you need to do a little brain storming. Either way, if you are looking for some insight and ideas, be sure to check out our list above.