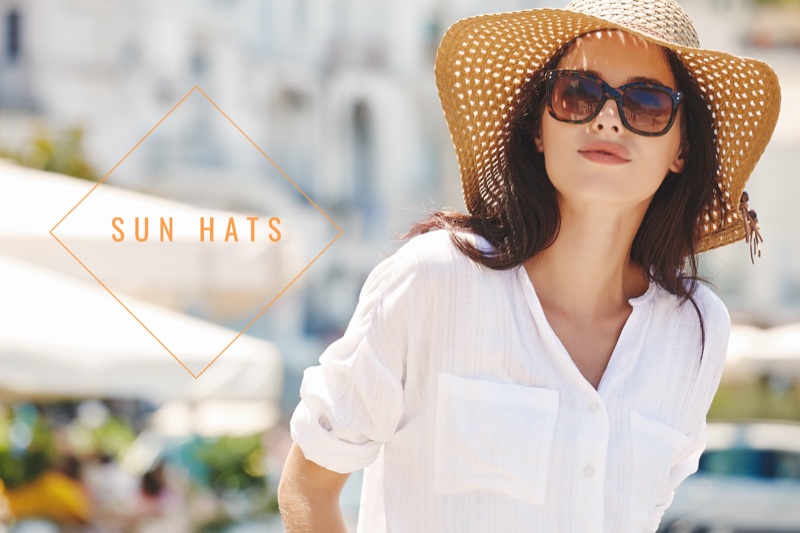 The weather is heating up, and if you want to protect your skin from sun damage, sun hats are the way to go. Whether wearing one with swimwear or a chic jumpsuit, it's a great accessory. Find out five unique hat trends below for summer, from the ubiquitous straw hat to the lesser-known Panama hat. We've included undeniably chic recommendations for each hat trend, so stay tuned!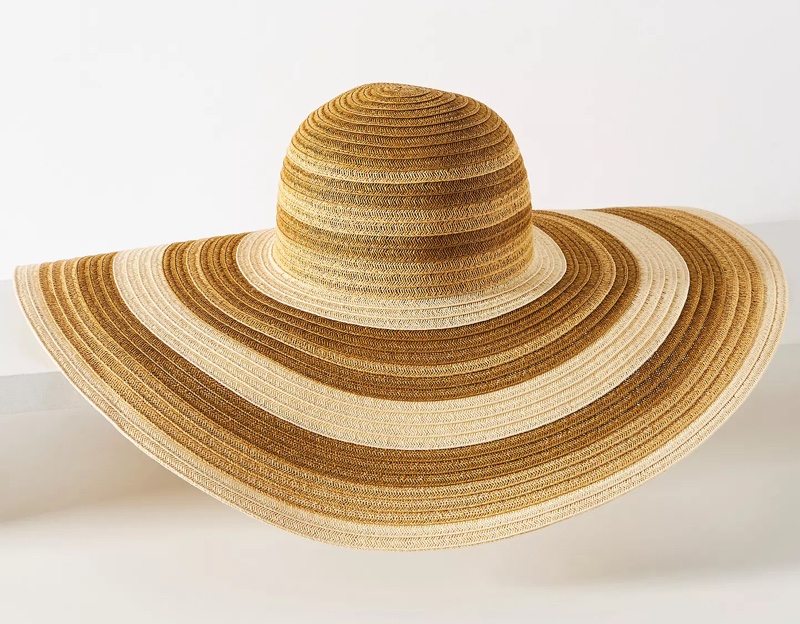 Straw Sun Hats
The straw sun hat is a classic and can be worn at the beach, picnic, backyard, and beyond. Composed of woven synthetics or plant materials, they were invented in 1865 by John B. Stetson and became popularized by the 1900s to prevent heatstroke. To this day, they've stuck around as a fashion item.
This Anthropologie Sand-Striped Straw Sun Hat stays true to its basics, using straw as its primary material, all woven in a stylish design. It's available in neutral stripes and should only be spot cleaned, so no throwing it in the washer.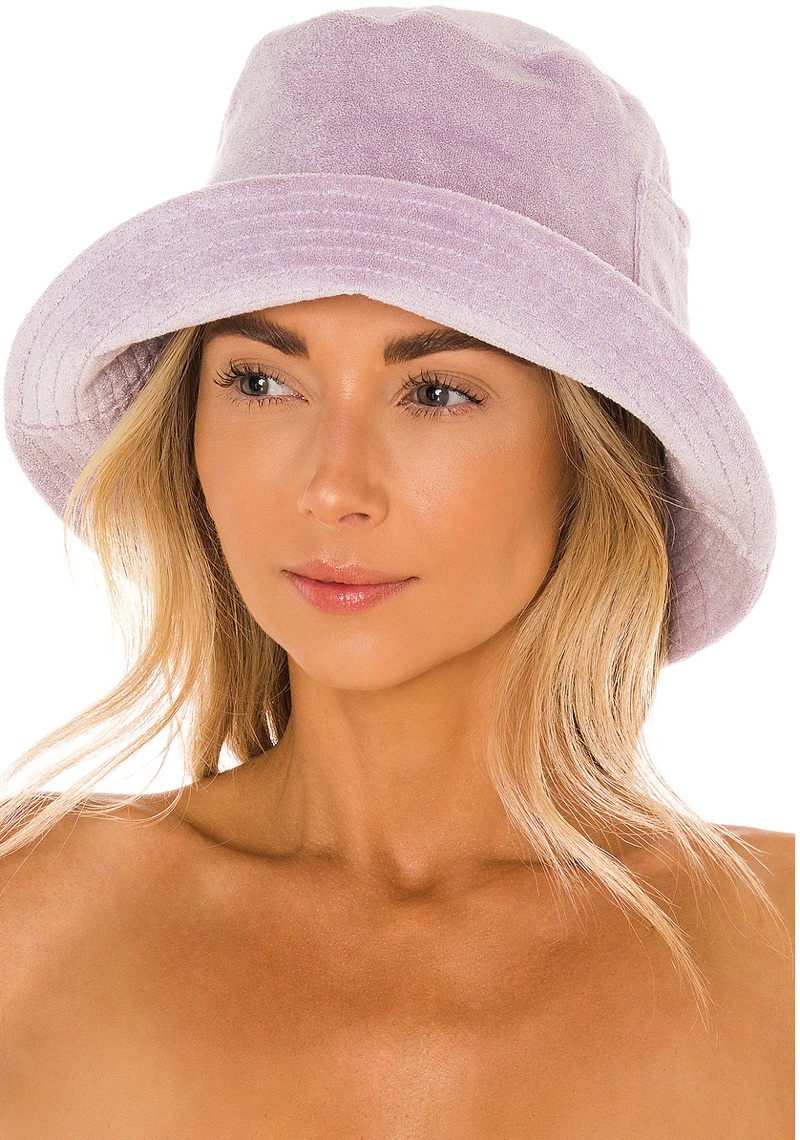 Bucket Hat
Get on-trend with a bucket hat which can easily be packed in your bag for a woman on the go. Originally, bucket hats were intended for fishermen, but they later became a fashion item in the '90s for street fashion, and they remain in vogue until today.
If you want to add a pop of color to your outfit, this humorously named Lack of Color Wave Bucket Hat will do. Available in shades of "baby pink" and "lavender terry," it's made of 100% cotton and has a small side-slip pocket.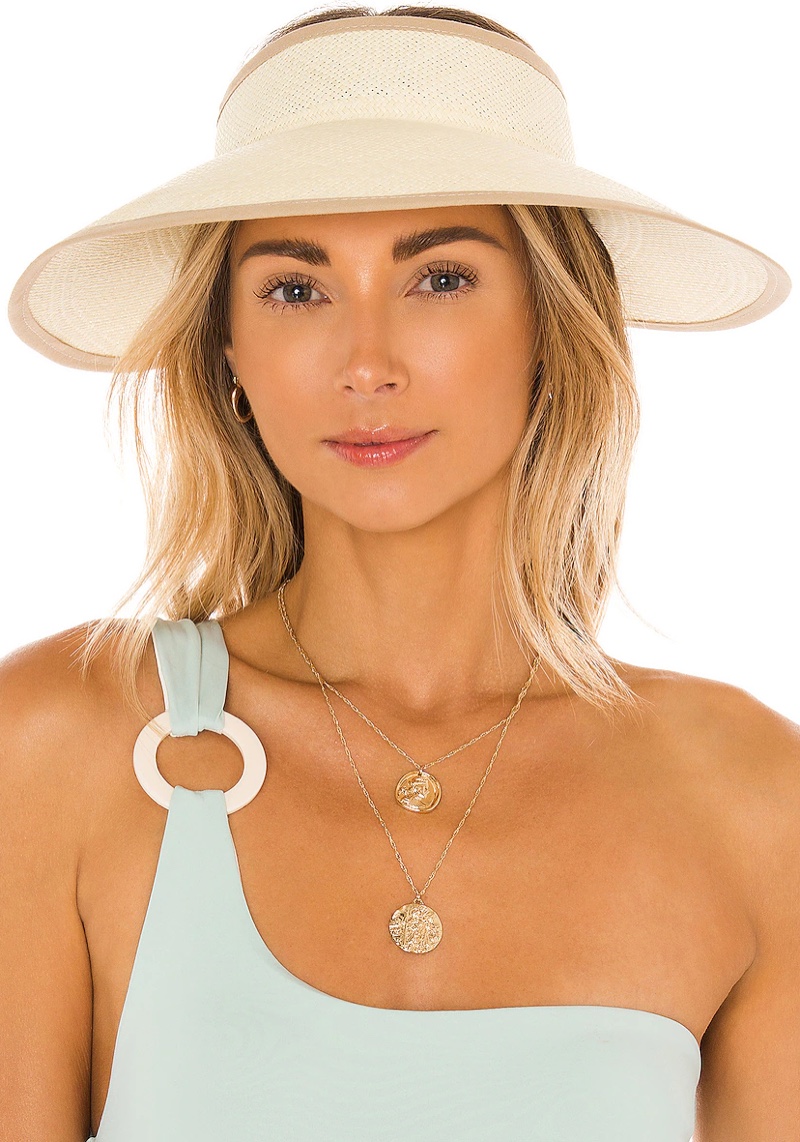 Visor Style
If you don't want to completely flatten your hair but also want to protect your face from the sun, a visor is a perfect accessory for you. Visors prevent the frustration of bed hair and can be transparent or made of another fabric.
Looking to keep it simple? Try the Sensi Studio Long Brim Visor. With a long white ribbon at the end and composed of straw, this visor would go perfectly with a sundress for a trip to the beach.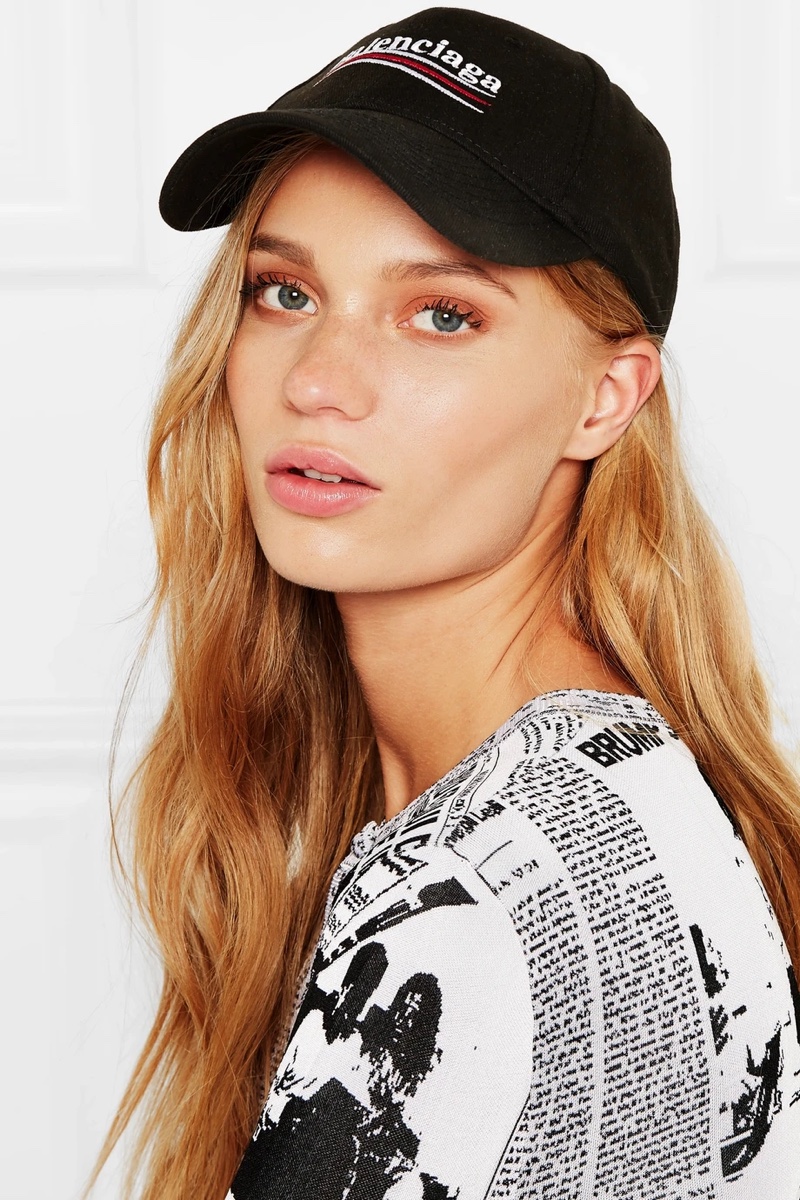 Baseball Cap
Keep it casual with a baseball cap, which is one of the most convenient and comfortable fashion accessories used by many in a wide variety of situations. From parties to walks, baseball caps fit in anywhere. You can sport your favorite logo to dress it up.
This Balenciaga cap, inspired by the 2016 presidential election, will surely add a touch of elegance to your day-to-day outfit with its simplicity. It's made of 100% cotton, perfect for sensitive skin.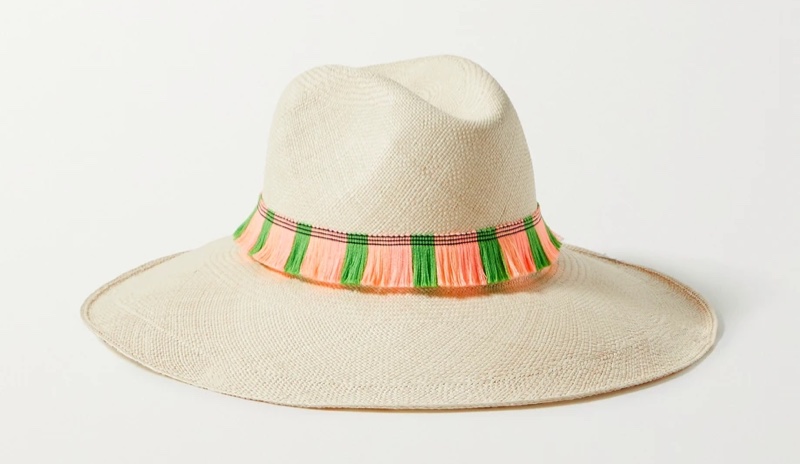 Panama Hat
This classic silhouette delivers pure vacation vibes and can be worn with a maxi dress. Despite their name, did you know Panama hats didn't originate from Panama – they come from Ecuador instead! They're highly breathable and are a popular fashion choice due to their ease of wear.
Our Panama hat of choice is the Artesano Portofino fringed straw hat, which is accessorized with a nicely trimmed green and pink fringe. Made of ecru straw and spot cleaned, this would be the perfect thing to wear to an alfresco brunch.
Hopefully, this article informed you about the best sun hats and gave you some valuable recommendations for your next day out. So, enjoy your summer to the max with these hats, and have fun shopping!