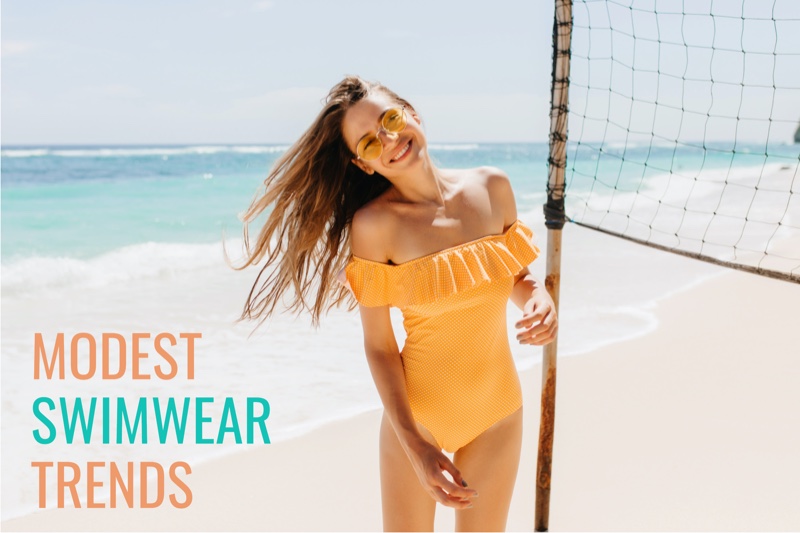 The truth is that not everyone likes wearing the two-piece bikini, and that's completely fine. Modest swimwear that is also stylish can be challenging to find, and with such a long list of trends, you may feel overwhelmed.
If you're looking for fashionable but unpretentious swimwear, good news – we've compiled a list of modest swimwear and their respective trends that you can wear on your next trip to the beach!
Related: 4 Brands Known for Their Crochet Clothing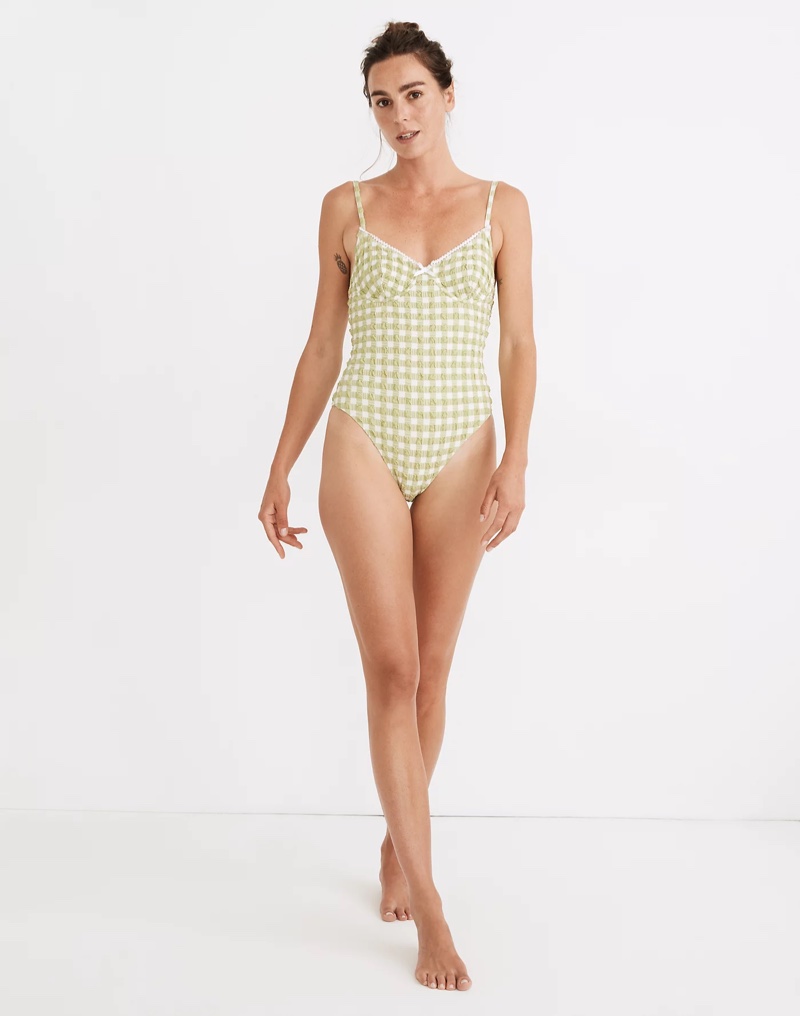 One-Piece Swimwear
One-piece swimwear is a solid design that's stood the test of time and is still popular today due to its simplicity. It only exposes your arms and legs and a little bit of your back to the water.
The classic one-piece is excellent for any modest woman, especially in retro prints like gingham.
This Madewell x Solid & Striped Taylor One-Piece Swimsuit in Textural Gingham is available in a beautifully woven shade of jade. Costing around $200, it's available in four sizes and made of polyamide/elastane.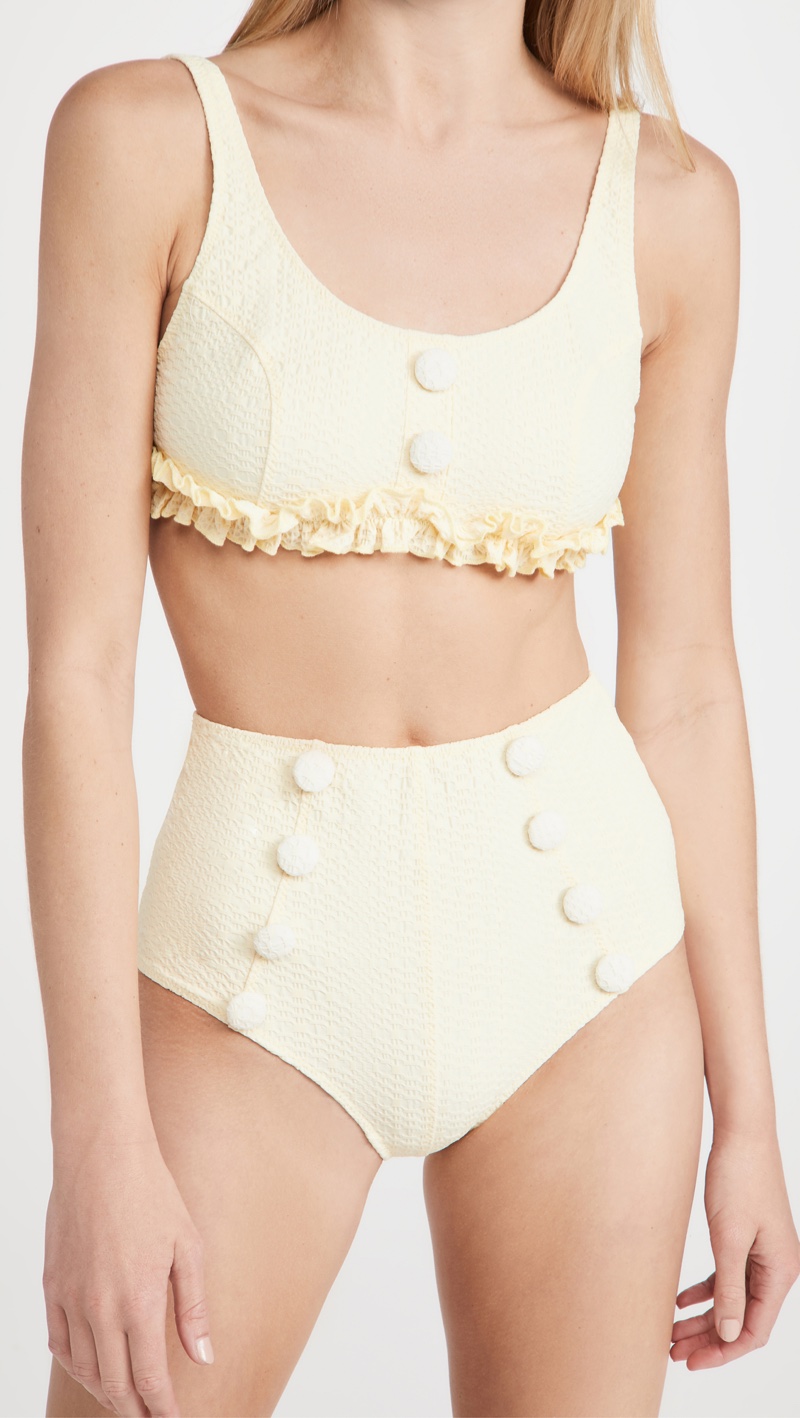 High-Waist Style
Channel the 1950s with high-waist bikini sets, which were often accompanied by buttons. Although it's admittedly not the most modest of the swimwear on this list, high-waist bikini sets cover the majority of your skin (minus your belly) and are perfect if you want to take a break from g-strings.
Featuring a scoop neck, decorative buttons, and a ruffle trim, this Lisa Marie Fernandez Colby High Waist Button Bikini Set is your perfect go-to if you want to go for a chic and classy look. It's made of 74% polyester and 26% elastane and will set you back approximately $400.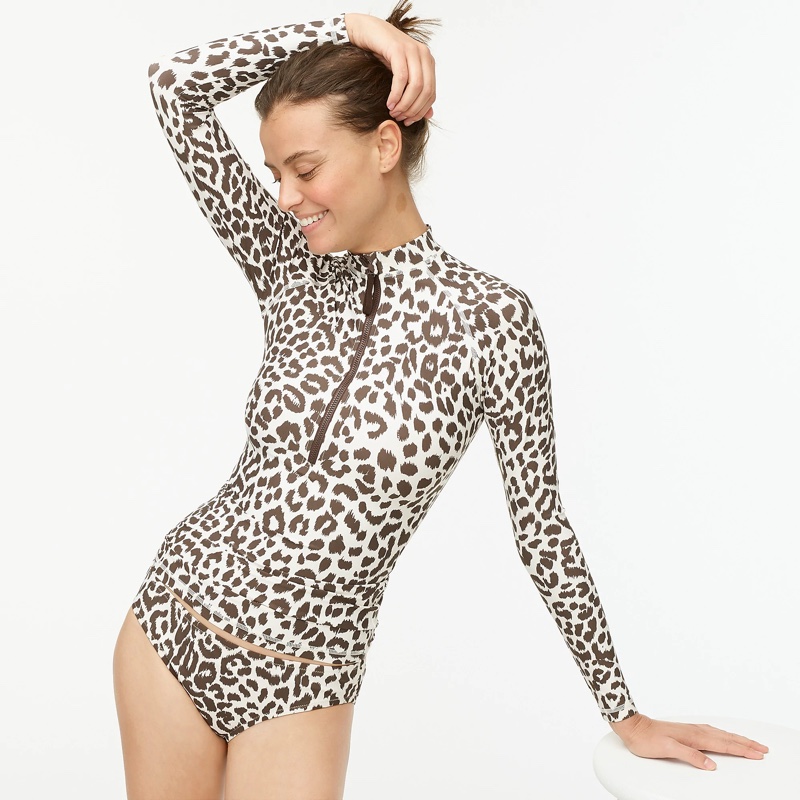 Rash Guard
Made for surfing or lounging, a long-sleeve rash guard style is a fantastic way to cover up. Rashguards protect your back and arms from the harsh rays of the sun, which makes them popular for regular beachgoers who may be concerned for their skin health.
We recommend this J.Crew Long-sleeve rash guard in leopard for those who want both style and fashion. Available in seven sizes and made of polyamide/elastane, this rash guard also supports UPF-50 sun protection.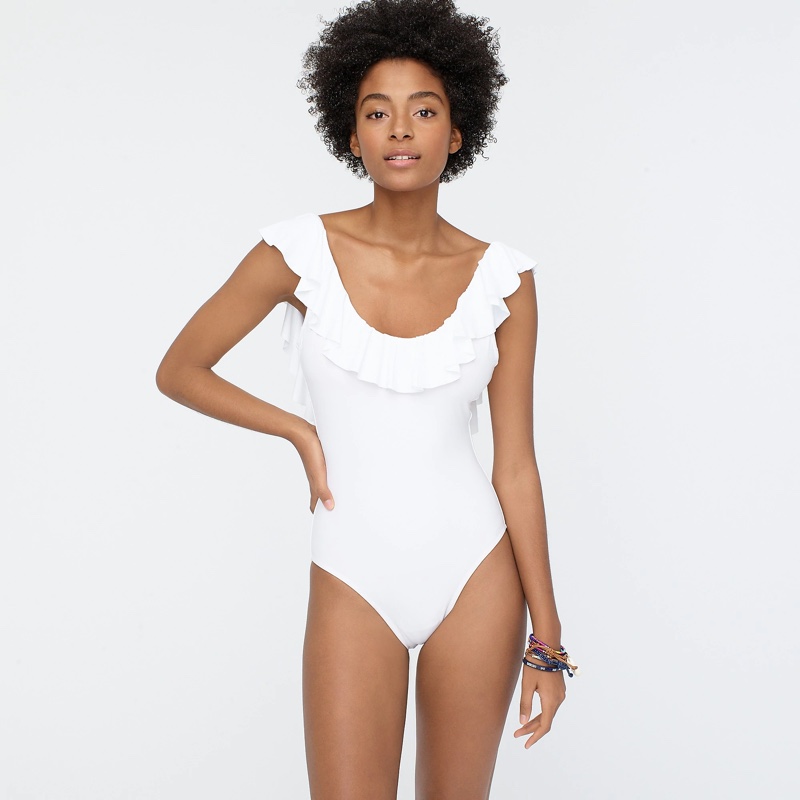 Ruffles
Ruffles are on-trend for this season and a great way to embrace modest style. Featuring layers of cut fabric, they're a way to add some spice to a swimsuit while keeping things covered up.
This J. Crew Scoopback One-Piece Swimsuit takes a twist on the conventional one-piece swimsuit. Available in four sizes and thirteen colors for a relatively affordable price, it's perfect for a fun pool party with friends.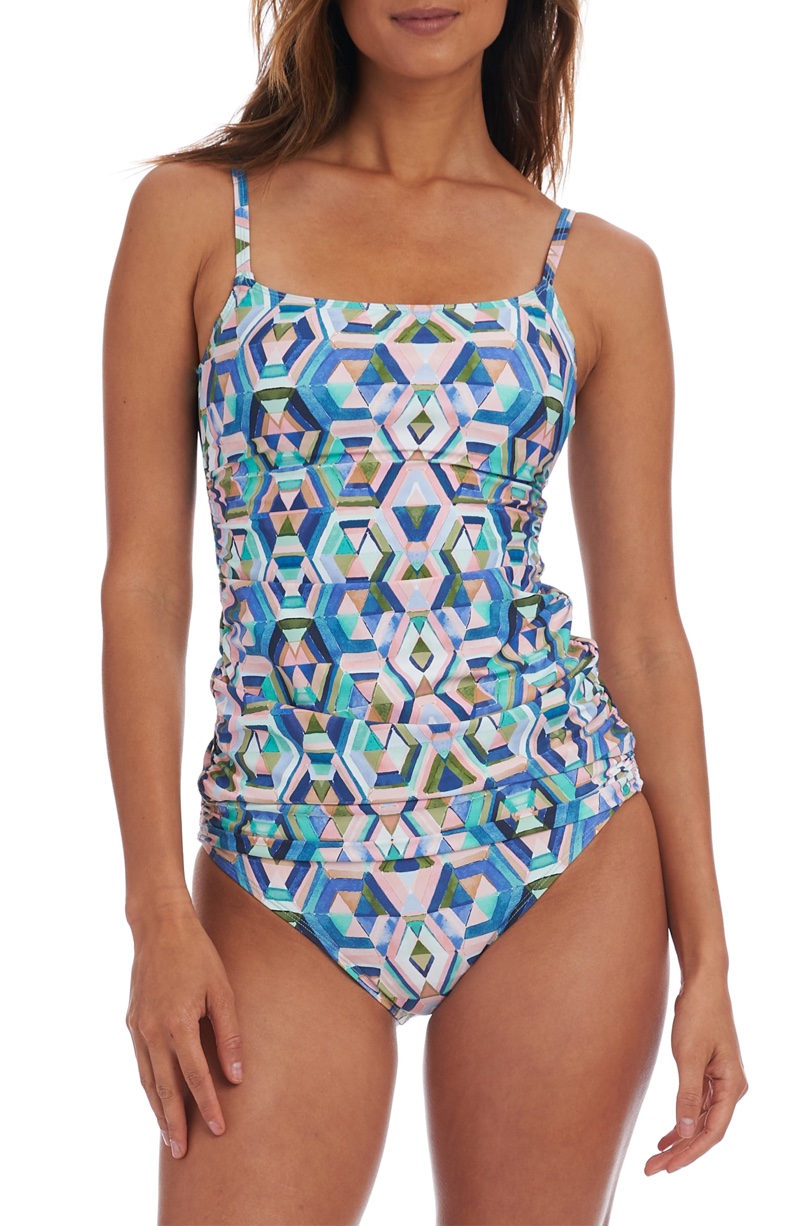 Tankinis
Resembling tank tops and tankinis are an excellent style for those who want to cover their stomachs and back. Tankinis usually have spaghetti straplines and classic bottoms.
The Riviera Underwire Tankini Swim top is a classic example of the typical tankini, but with a vibrant tropical print. With adjustable straps and removable soft cups, it's a good choice for pretty much anyone.
In summary:
We hope this article informed you of the five modest swimwear trends and gave you good recommendations. Have fun shopping, and feel free to take examples from this list!