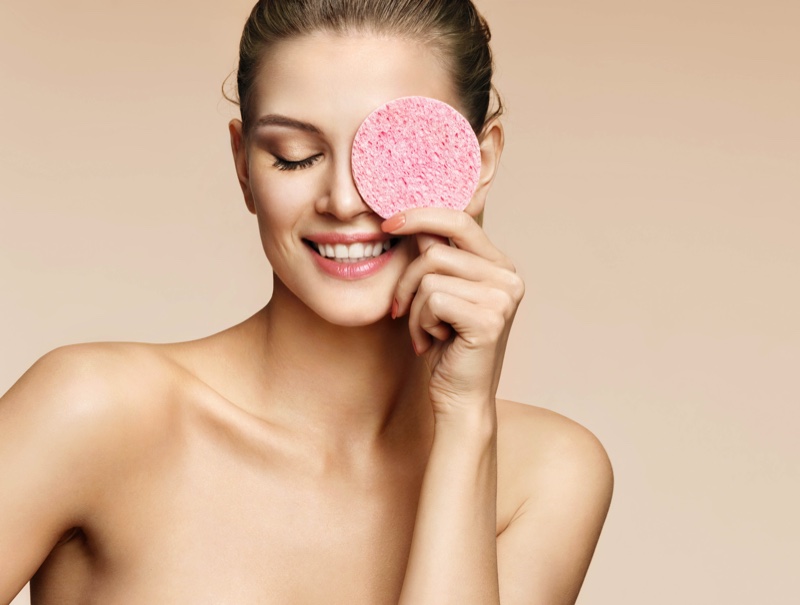 There's no denying the power of a habit. Most of us think about our bad habits, like staying up too late, putting off important work, or refusing to say "no" to the office donuts—but what about your good habits? You probably have plenty, like maintaining an exercise regimen or reading every night before bed. Once a habit sticks, good or bad, it's pretty hard to stop it, which is why it's so important to develop good habits purposefully—especially when it comes to taking good care of your skin. 
Skincare is one area where we could all benefit from developing good habits. Your skin is an organ and requires proper care to keep it looking and feeling its best. Here are some useful skincare habits that people of all ages should build. It's never too late! It might take some discipline at first, but the results are worth it and your skin will thank you.
Exfoliate Everywhere
Exfoliation is key for that silky soft feeling we all crave. You probably exfoliate your face at least once or twice per week, but what about the rest of you? We're all shedding tons of dead skin cells every month, so it only makes sense to exfoliate from head to toe to keep your skin happy. An easy, luxurious way to exfoliate regularly is to find an eco-friendly body buffer you can use in the shower or bath that gently exfoliates while cleansing your skin with nourishing body wash—it's the ultimate multitasking tool. 
Eat Skin-Healthy Foods
Beauty is more than skin deep, so what you're eating should play a role in your skincare routine. Try to eat as healthily as possible and look to incorporate more nutrient-dense whole foods into your diet. Omega-3 fatty acids and antioxidants are particularly beneficial for skin health. So, make sure you're eating plenty of fatty fish such as salmon and mackerel, as well as nuts and seeds, like walnuts and sunflower seeds. Avocado and sweet potato are also tasty foods to enjoy that offer skin benefits. And, of course, drink plenty of water!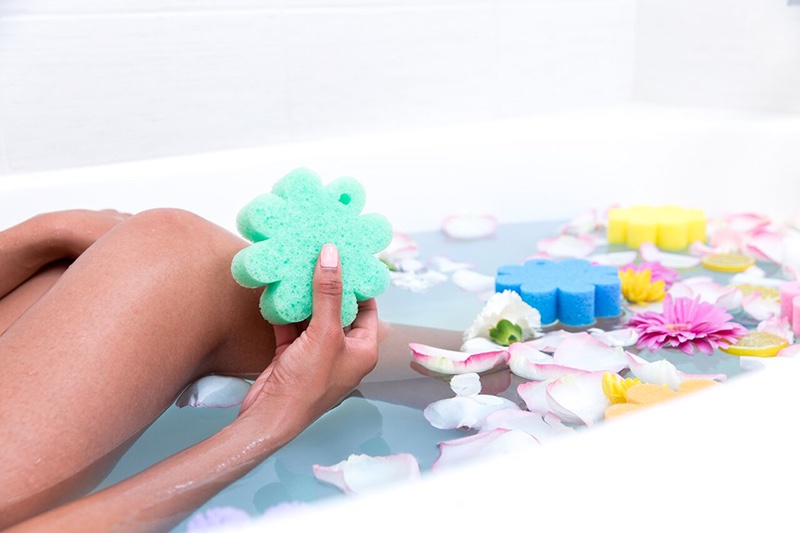 Pay Attention to Ingredients Labels
It's easy to focus more on celebrity endorsements and flashy packaging while shopping, but it's what's inside a product that matters the most. If you're putting it on your skin, you should know what's in it and understand what's not. Research a new product before trying it. Also, look for alternatives to your daily essentials like an eco-friendly body buffer with paraben- and sulfate-free infused body wash.
Maintain Your Moisture
Dryness is the cause of a host of skin issues, so maintaining your hydration with lotions, nourishing and moisturizing products, and good old H2O is a must. There's a myth that people with oily skin don't need to moisturize, but it's an important step regardless of skin type. For those with oily skin, a lighter serum or lotion is best. All other skin types should be good using traditional creams. Make sure you include a moisturizer in your daily routine to encourage beautiful skin year-round. 
Replace Your Bath Tools When Needed
When was the last time you replaced your loofah or razor? These tools work best when they're still fresh. When they're not, they can lose their effectiveness and even get dirty. If you tend to forget to switch shower scrubbers, check out a Spongellé bath sponge. They feature infused body wash and come in different sizes that are good for several uses.You'll know it's time to replace the sponge when its nourishing body wash runs out.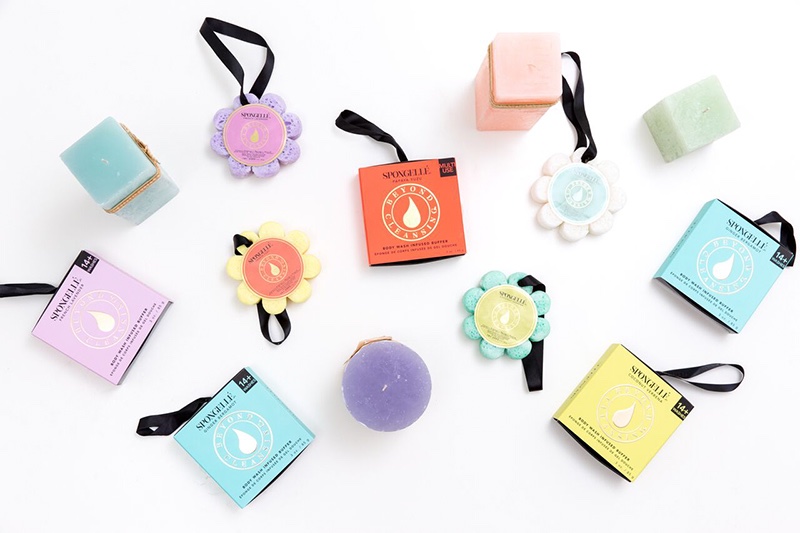 Set a Morning and Night Routine
Along with habits, routines help us stay on top of daily maintenance and skincare best practices. You might have a loosely constructed morning and night routine, but filling in the gaps and getting it down to a science will go a long way in maintaining and improving your skin health in the long term. Wash your face and moisturize morning and night—whatever your skin needs, put it in a routine, and stick to it.
Prioritize Beauty Rest
Running low on sleep is no fun. Even if you're not a stay-up-all-night type of person, skipping out on an hour or two of rest every night can add up fast, and you'll start to see it. It's easy to tell if you've had a rough night from the visual effects on your face in the mirror. And, if you make a habit of poor sleep, then your skin could appear worse off for it. If you're in a never-ending battle with dark circles, it might be your sleep that's contributing to the problem. Try setting a bedtime and sticking to it night after night, then see how your face reacts.
Keep Your Hands Off Your Face
This one might require that you first break a bad habit. We're all probably guilty of touching our faces more than we'd care to admit, but it's important to keep your hands off. Just think about all of the doorknobs, keyboards, handles, and more that you touch throughout the day—they're probably not the cleanest. When you then touch your face, you're likely transferring dirt, oil, and more to your pores. So, fight against the urge and start practicing. You'll forget you're even trying soon enough. 
Make Self-Care Sunday a Thing
Not every habit has to be a hassle or an extra step in your routine. One habit you should absolutely build is treating yourself and pampering your skin while you're at it. Tons of people dedicate Sunday to self-care. They pamper themselves with a bubble bath, break out their fancy products, and just let their stresses melt away. Pick up products that make you and your skin happy and pamper yourself at least once a week—you've earned it.
Maintain Your Skincare Routine on the Go
Traveling, either for work or play, can be pretty hectic. It's easy to let those healthy eating and skincare habits fall to the wayside when you're busy and on the go. But try to keep things healthy, and, if you use a ton of products, look for more two-in-ones to help save space in your travel bag. Also, you can often get travel-sized versions of tons of your favorite essentials, like your body buffer. To the best of your ability, take your routines and healthy habits on the adventure with you and don't miss a step.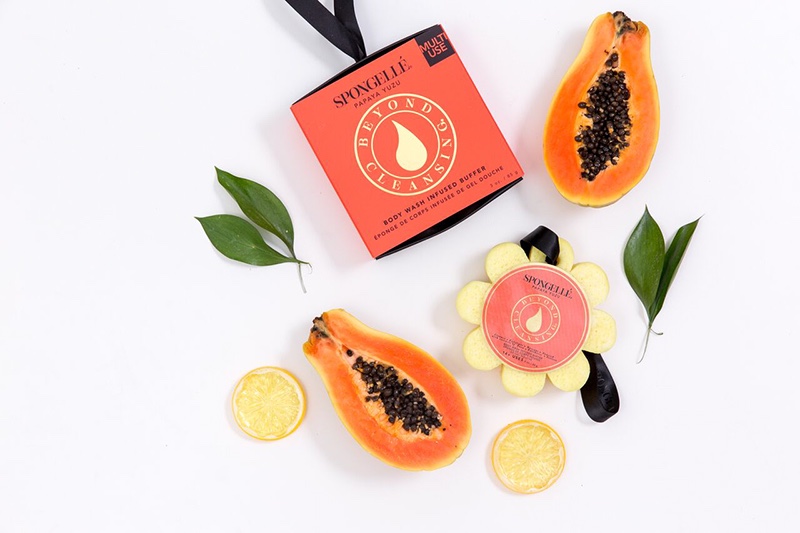 About Spongellé 
Spongellé specializes in body care products that make ordinary routines a luxurious experience. They're most well-known for their selection of exfoliating Body Wash Infused Buffers®. Their bath products do it all, delivering premium skin-loving ingredients while you cleanse, massage, and exfoliate. The body wash is already built-in, so all you need is water and you're Spongellé Body Buffer, and you're ready to pamper your skin. They have a wide assortment of fragrances, and there's something for everyone. From invigorating floral scents to delectably sweet aromas, you're bound to find a favorite. Spongellé's Body Buffers and bath sponges are available in various sizes for men, women, and children.
Shop Spongellé skincare and bath essentials at https://www.spongelle.com/