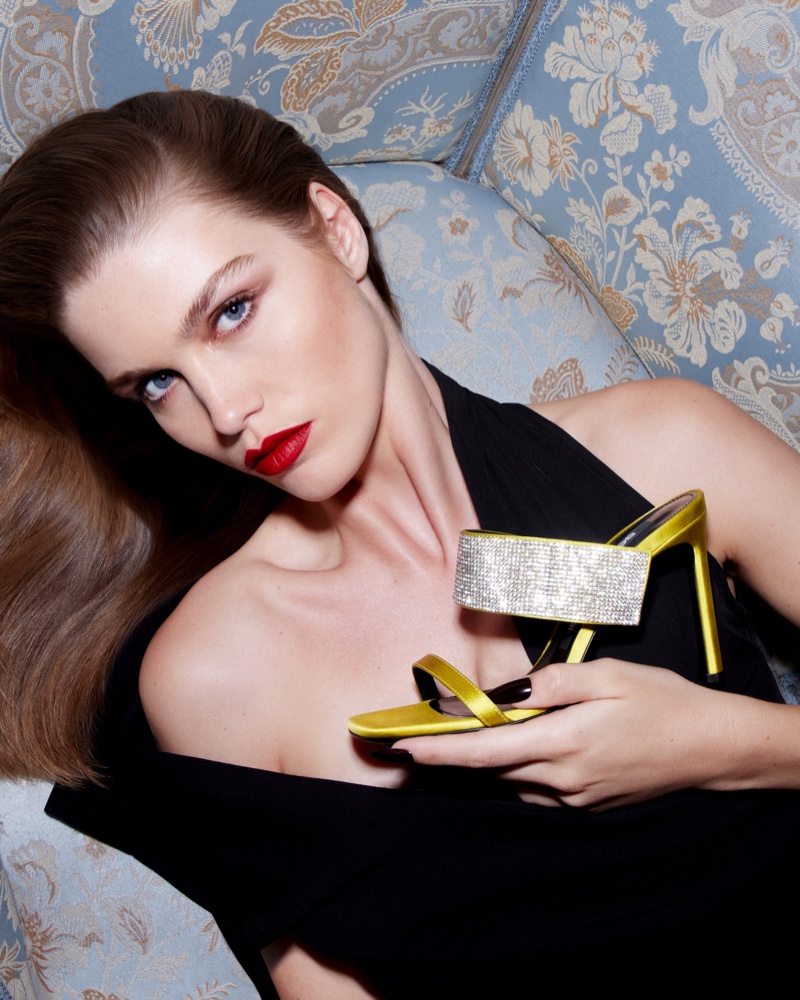 In the opulent embrace of Lake Como, Italian footwear label Sergio Rossi is serving dazzling for its fall-winter 2023 campaign. Letting the shoes bask in the limelight, the brand enlisted Claire Rothstein, the lens behind its previous spring campaign, to capture the glamour.
Sergio Rossi Fall/Winter 2023 Campaign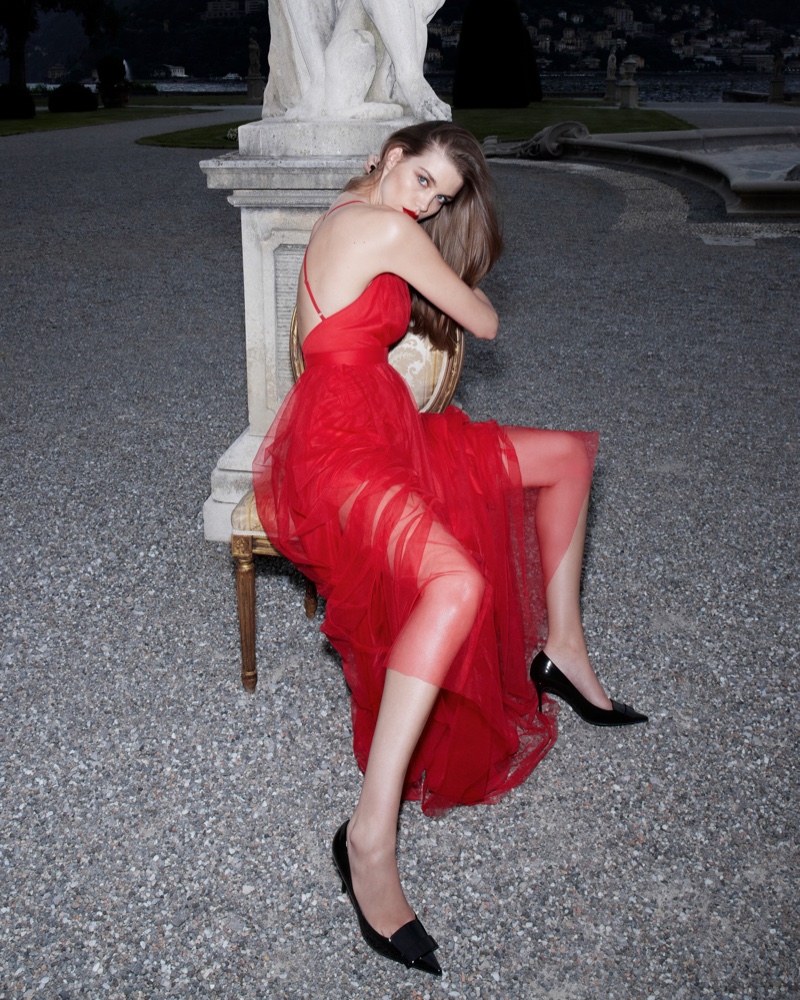 With statues and art masterfully arranged in the background, the set marries modern glamour with bygone charm. Model Luna Bijl fronts the Sergio Rossi fall 2023 campaign, stepping gracefully into a range of heel designs that beg to be talked about.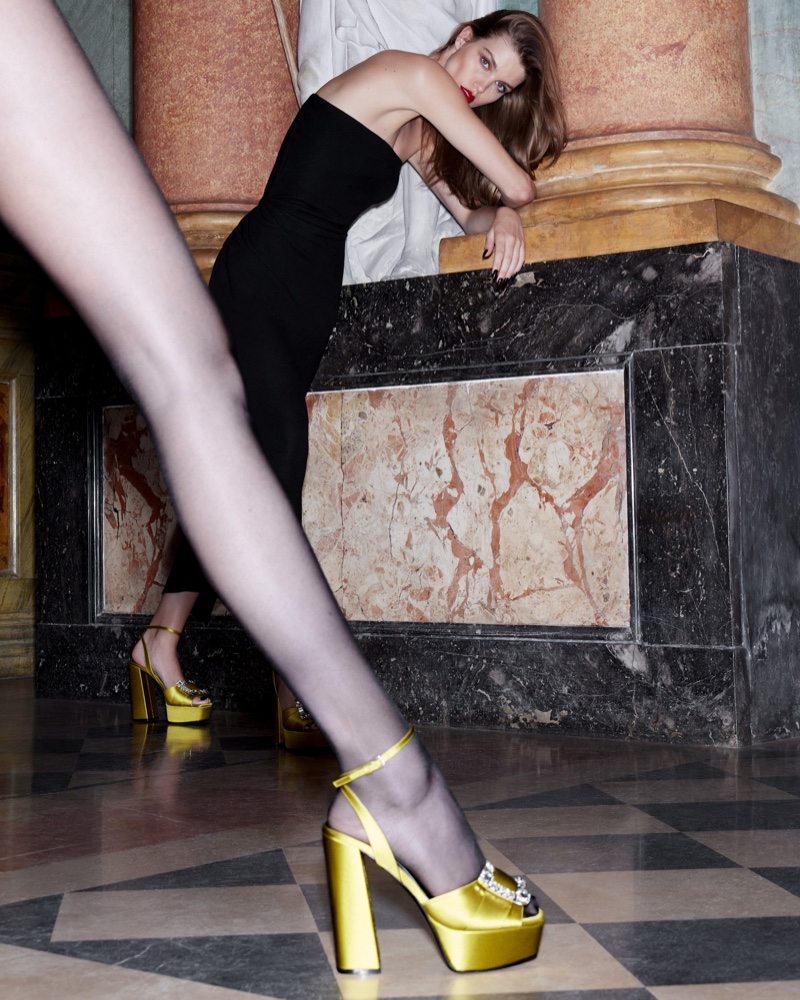 Among them, the sr Paris pumps stand out, flaunting ankle straps decked in rhinestones that could make even the stars jealous. Not to be eclipsed, a black patent leather pump shines with a matching lacquered plaque, a perfect union of refinement and edge. And for those craving elevation, the sr Prince platform heel is a lofty ambition turned into art.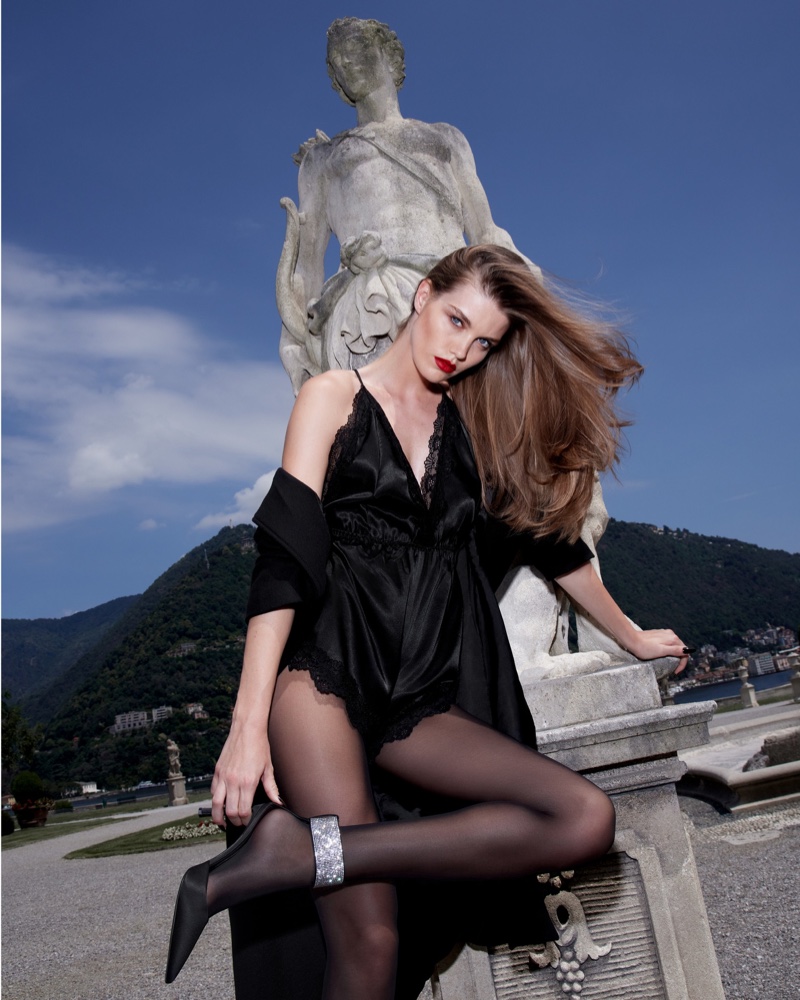 Stylist Christopher Maul complements the powerful footwear with red and black attire, embodying a modern vision of Italian fashion drama. As for the beauty dimension, hairstylist Daniel Martin crafts Luna's waves to glossy perfection, while makeup artist Andrew Gallimore punctuates the mood with a dramatic red lip.