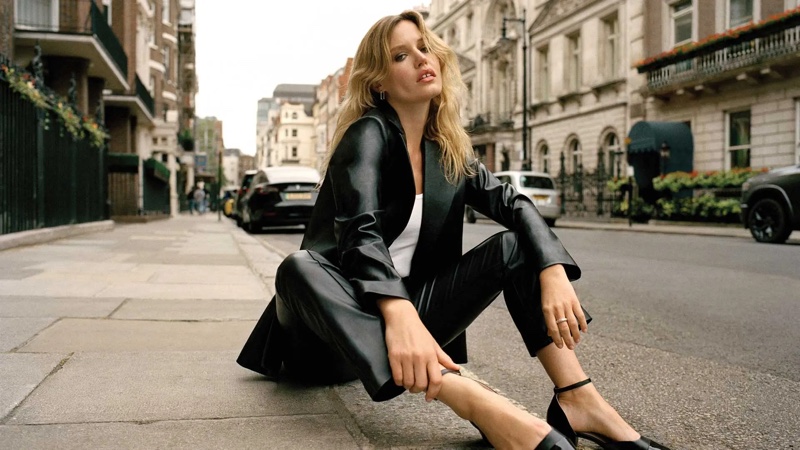 When fashion brands pick a city for their campaign, it's never arbitrary. So, for 7 for All Mankind to set its fall-winter 2023 campaign against London's storied streets—it's a move worth noting. Starring British model Georgia May Jagger, it envelopes you in an aura of sophistication and London cool.
7 For All Mankind Fall/Winter 2023 Campaign
Captured through the lens of Sonia Szóstak, the images tell tales. There's a definitive shift this season: tailored silhouettes share the frame with relaxed shapes. Hannah Ryan, the stylist, pairs neutral palettes with classic blue jeans. This isn't Georgia May Jagger's first romp in the ad campaign world. She graced Tommy Hilfiger's spring 2023 visuals earlier this year.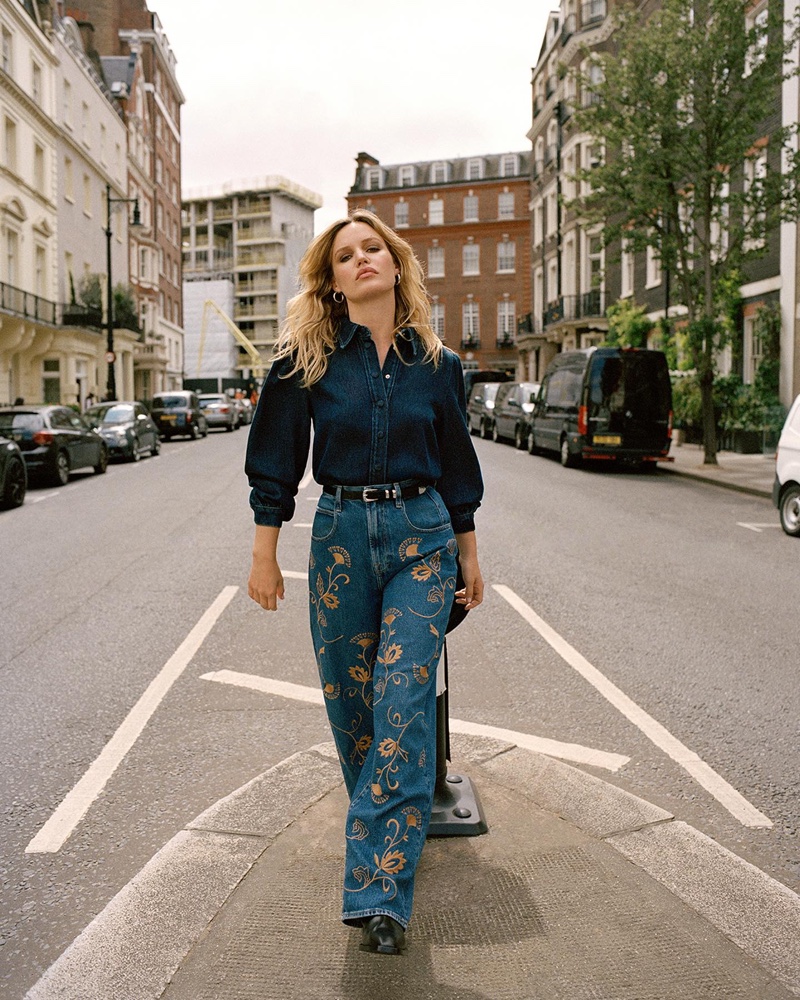 The 7 for All Mankind fall 2023 denim takes on multiple identities—baggy 90s-inspired jeans adorned with floral embroidery, stately high-waist numbers, and even an arresting denim duster. Height is often a point of conversation in fashion. Yet, despite standing at 5'7″, Georgia May Jagger fills the frames with her presence.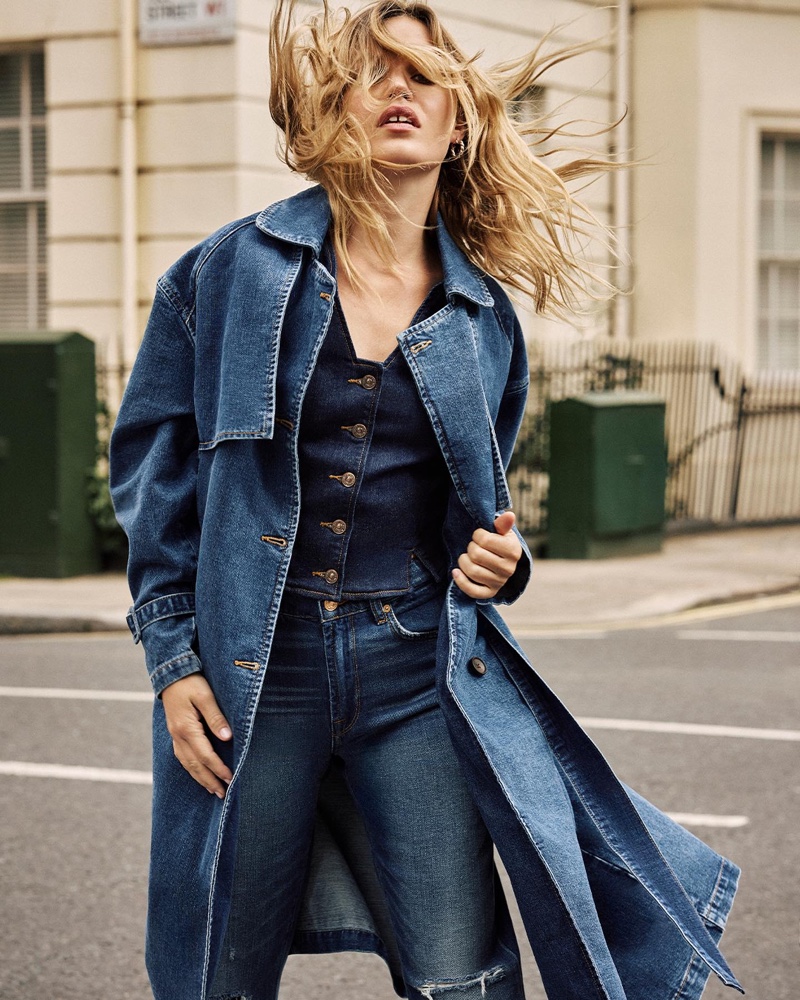 The model's expert posing also speaks volumes about the chic proportions of the attire she's showcasing. Her hair, a cascade of blonde styled by Chi Wong, complements her natural allure. Makeup artist Siddhartha Simone keeps the look understated.