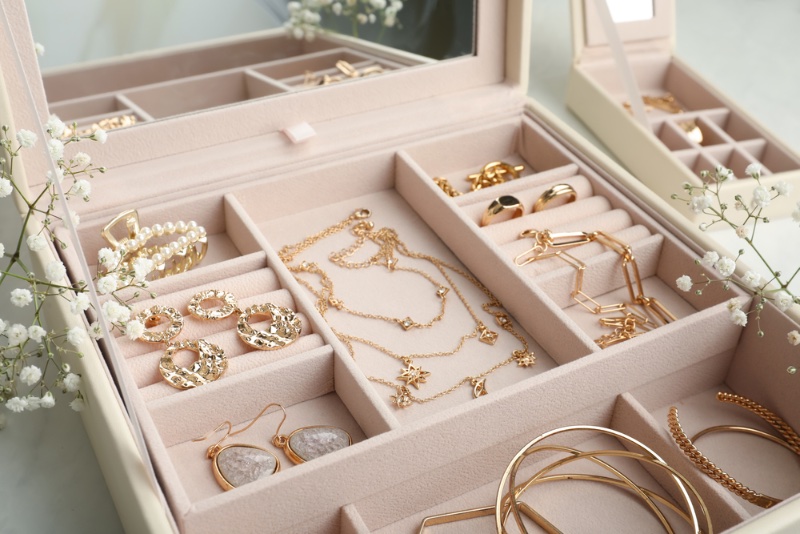 We all know that your jewelry is not just a dazzling piece but also a symbol of love and a valuable investment. So, whether you've just said "yes" or have been rocking your jewelry for years, you'll want to keep it safe and sound when it's not on your finger. In today's post, we'll explore stylish and creative ways to store your precious jewels at home.
In the fashion world, it's not just about looking fabulous but also about feeling fabulous. Knowing your jewelry is safe and secure; you can focus on rocking your wardrobe confidently. Let's chat about five great spots to secure your jewels. We'll also talk about a must-know tip for insuring your precious gem.
1. Chic Jewelry Box with a Lock
A classic choice for storing your valuable jewelry is a fabulous jewelry box. But remember, not all jewelry boxes are created equal. Opt for one with a lock and key to ensure your valuables are safe and sound. A lockable jewelry box protects your jewelry from mishaps and theft and ensures it is secure. Remember to pick a safe place for the key. Consider a box with compartments to keep your fabulous accessories separate.
2. Sleek Safe or Lock Box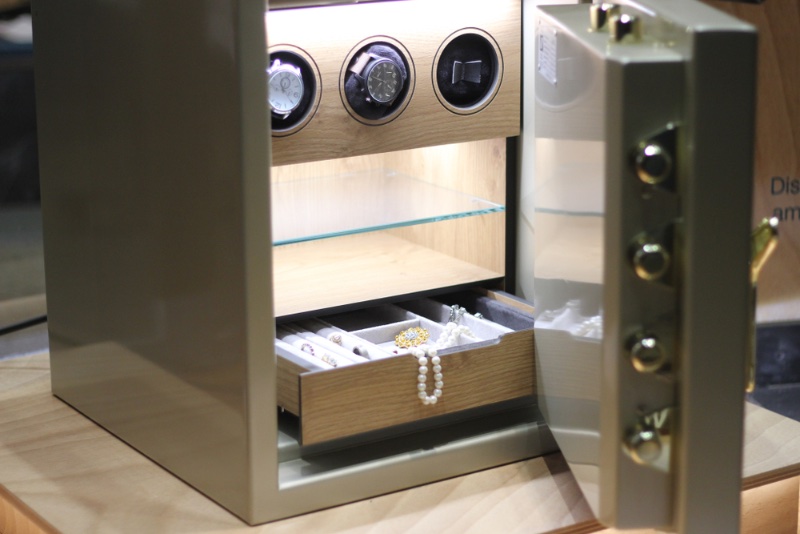 If you're searching for something even more secure, consider investing in a fashionable safe or lock box designed for your precious items. Safes come in various sizes and security levels, so choose one that matches your needs and budget. A fireproof safe protects from fire damage, while a digital lock adds an extra layer of security. Be sure to hide the safe in a discreet location, like a closet or bed, and regularly update the combination or password.
3. DIY Secret Compartment in a Drawer
Are you feeling creative? Make your secret compartment in a drawer to store your jewelry. It can be as easy as placing a cute box or container at the bottom of the drawer, covered by your favorite clothes or linens. You could also purchase or craft a false bottom for the drawer, allowing you to stash the valuables underneath. This option keeps your jewelry hidden from sight. It ensures it's stored in a place you often visit, reducing the risk of misplacing it.
4. Stylish Hidden Wall Safe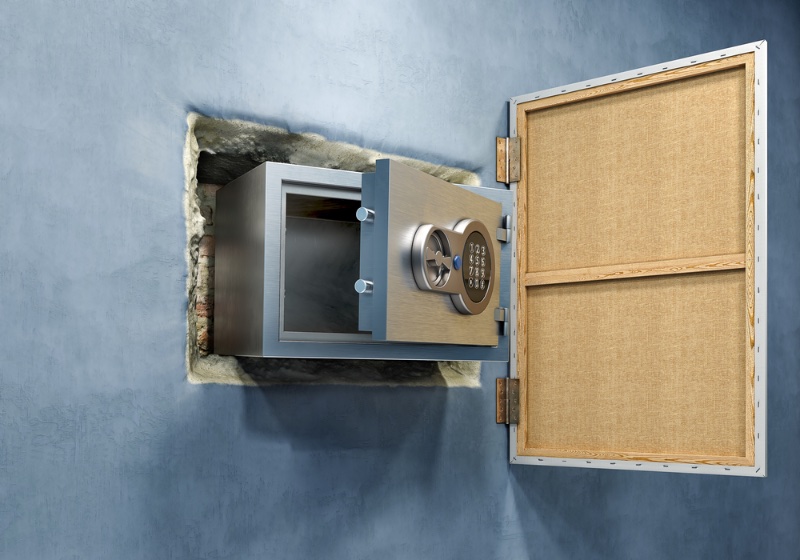 Another discreet and chic option for storing your jewelry is a hidden wall safe. These safes are designed to fit between wall studs and can be concealed behind a gorgeous painting or mirror. Although this solution requires more effort and investment, it offers a fantastic blend of security and elegance. Choose a location that's easily accessible but not obvious to potential thieves.
5. Decorative Trinket Box
A decorative trinket box is an inexpensive storage solution for your accessories. Pick a box that complements your home decor and place it on a shelf or dresser for a touch of elegance. This is eye-catching and keeps your jewelry safe from curious eyes. Be sure to choose a box with a secure closure to prevent accidents.
Insure Your Sparkler
No matter where you store your jewelry, it's essential to insure it. Accidents and theft can happen; you must prepare for the worst-case scenario. One way to insure your wedding ring is to add it to your renter's insurance policy. This typically covers your jewelry in case of theft or damage up to a certain amount. Be sure to chat with your insurance provider to discuss the best coverage for your situation.
Final Words
Your jewelry is more than just a stunning accessory—it symbolizes love and commitment and expresses your style. By choosing a fabulous and secure spot in your home to store your jewelry, you can ensure that your precious gem remains protected while adding elegance to your living space.
As you explore these five fabulous storage options, remember that creativity and style go hand in hand. Feel free to think outside the box and find a storage solution that reflects your personality and taste. Doing so will keep your jewelry safe and showcase your flair for fashion.
Finally, always remember to insure your jewelry. Adding it to your renter's insurance policy will prepare you for unforeseen circumstances, giving you peace of mind as you enjoy life's beautiful moments with your partner.