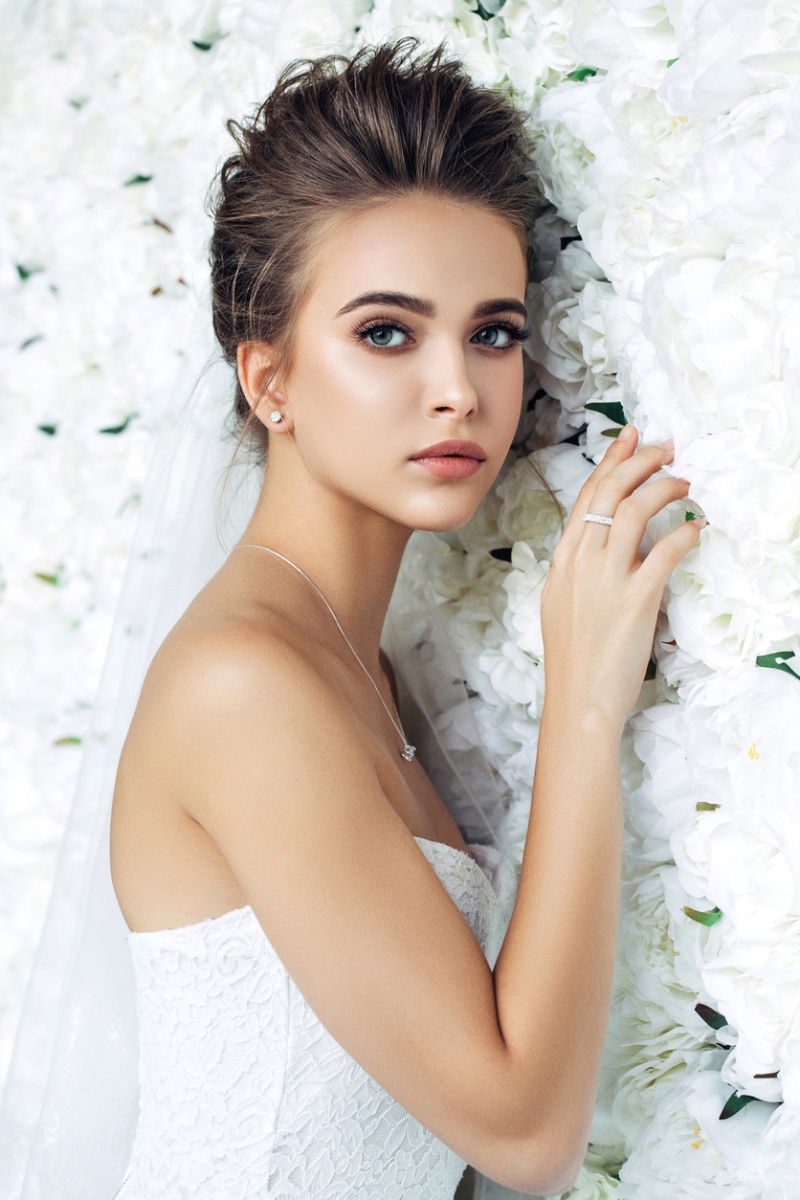 Gemstones are back and have become a must-have in every fashion-conscious wardrobe. From morning to night, these radiant stones bring a burst of color to any outfit, making them a popular choice for brides on their wedding day. Incorporating your birthstone into your gemstone bridal jewelry is believed to bring luck, love, good health, wealth, and divine grace.
Embrace this timeless trend and let these shining gems enhance your wedding look. Wedding jewelry is a multi-faceted aspect of your bridal attire, complementing your gown, evoking emotion, and representing a valuable investment. Adding a touch of crystal or gemstone to your ensemble brings a unique, personal touch to your wedding look.
Birthstones offer an attractive option for incorporating into your rings, bracelets, earrings, or necklaces. For brides looking to make a stylish statement on their special day, diamonds may be a classic choice, but incorporating precious birthstones can also be a cost-effective alternative.
The Perfect Gemstone Bridal Jewelry
Your wedding jewelry should reflect your natural allure, complement your bridal ensemble, and align with the aesthetic of your nuptials. The perfect pieces should blend seamlessly and elegantly with your overall appearance.
To elevate your bridal style, we've curated a list of the most coveted gemstones for bridal jewelry that are sure to add a touch of glamour and sparkle to your special day:
1. Topaz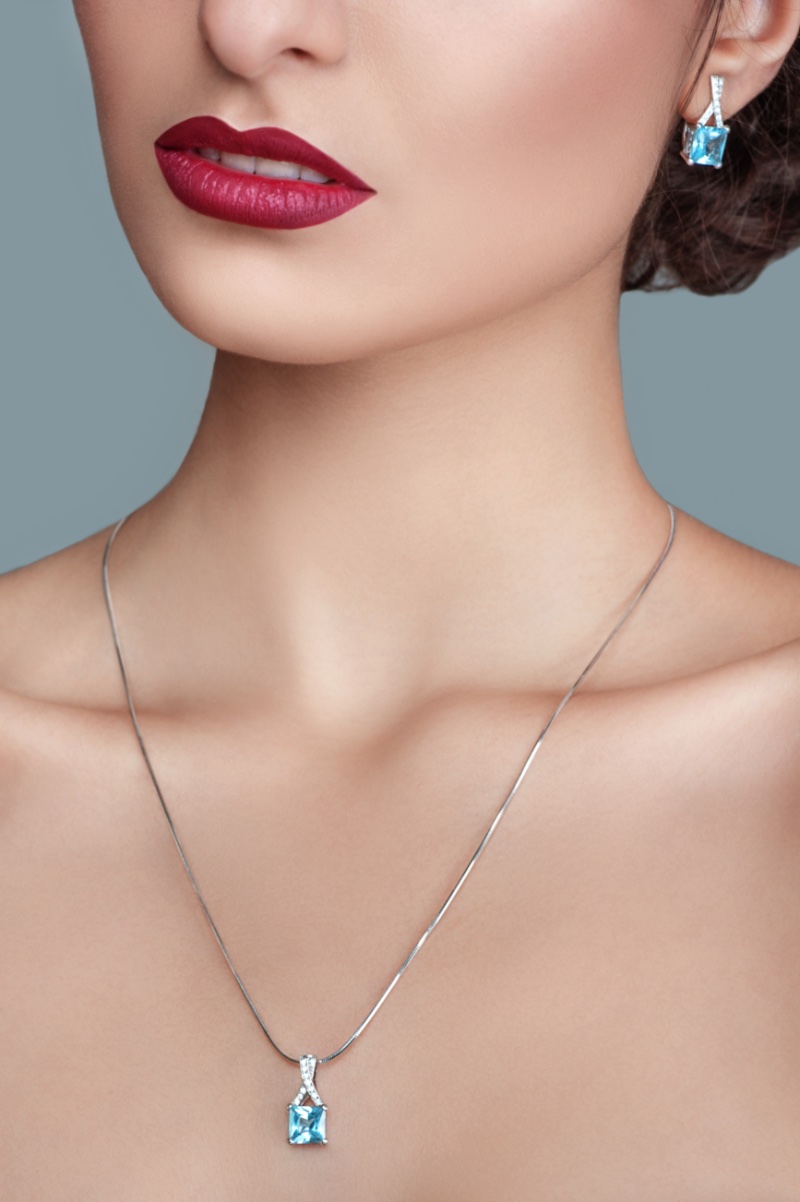 Topaz is a versatile gemstone with an array of captivating hues, making it the ideal choice for any bride. Its imperfections, which produce a range of mesmerizing colors, make the stone desirable. However, the clearer the topaz, the more visually stunning it becomes.
This nearly transparent stone is often more striking in its untreated form, while its colored variations are sure to turn heads. Topaz pairs beautifully with diamonds and emeralds to create breathtaking jewelry. Topaz, symbolizing trust and prosperity in marriage, is the perfect gemstone choice for brides seeking to elevate their wedding look with a touch of elegance.
Blue topaz, in particular, symbolizes love and affection. Showcase this radiant stone by wearing it as a pendant or choker, or add a touch of sparkle to your hairstyle with topaz hairpins, combs, or barrettes.
2. Rose Quartz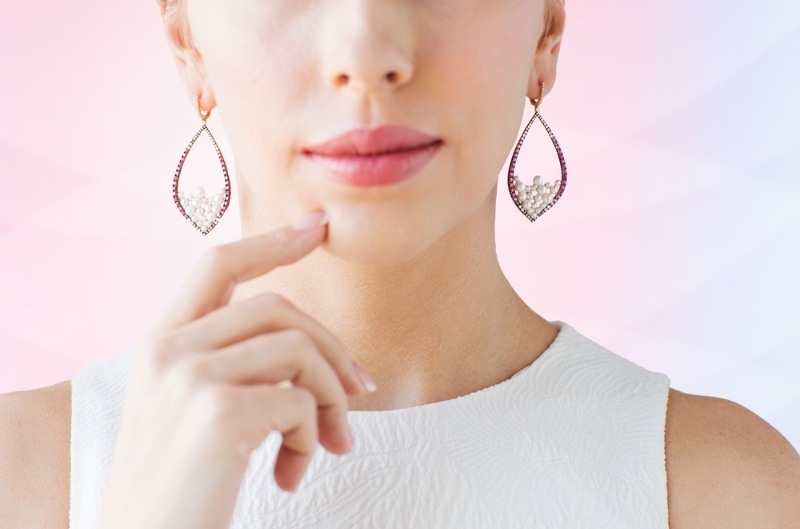 Rose quartz is a highly sought-after gemstone for bridal jewelry, renowned for its soft, romantic hue and association with the energy of love and emotional balance. Wearing rose quartz on your wedding day symbolizes your love for one another and creates a calming, peaceful atmosphere for your special day.
Incorporating rose quartz into your bridal look is effortless. Use it as a center stone in your wedding ring, or add it as an accent to your wedding band. A rose quartz pendant necklace adds a pop of color to your bridal attire, while rose quartz earrings, in the form of dainty studs or ornate drops, bring a touch of romance to your big day.
For a bohemian-inspired wedding, rose quartz bracelets, worn alone or stacked, are the perfect accessory.
3. Emerald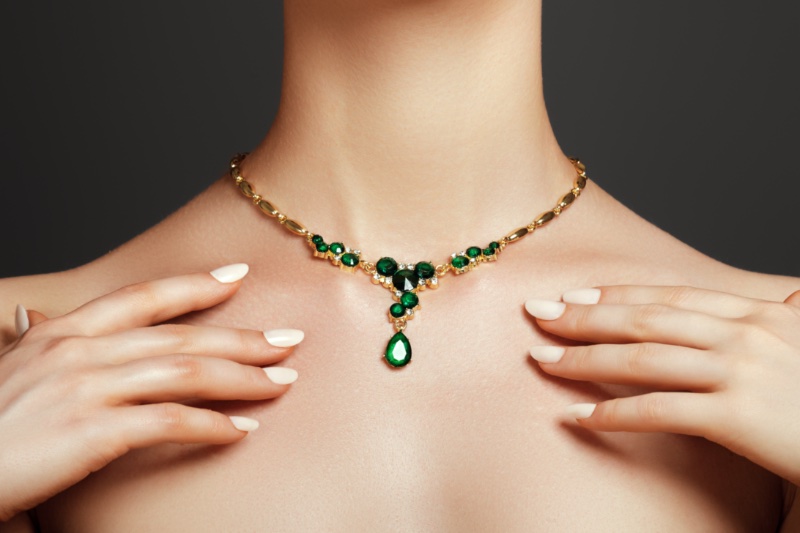 Emeralds are a true gem, known for their rich, lush green hue—the deeper and more vibrant the color, the higher the quality and value of the stone. Emeralds, known for their lush green hue, aren't limited to earrings and necklaces. They also make a magnificent addition to wedding and engagement rings.
Emeralds exude a royal air with a regal history of being worn by royalty, including the famous Cleopatra. In marital symbolism, emeralds represent renewal, hope, and wisdom. Consider incorporating emeralds into your bridal look by pinning a stunning emerald brooch to your dress or bouquet for a sophisticated touch.
4. Sapphire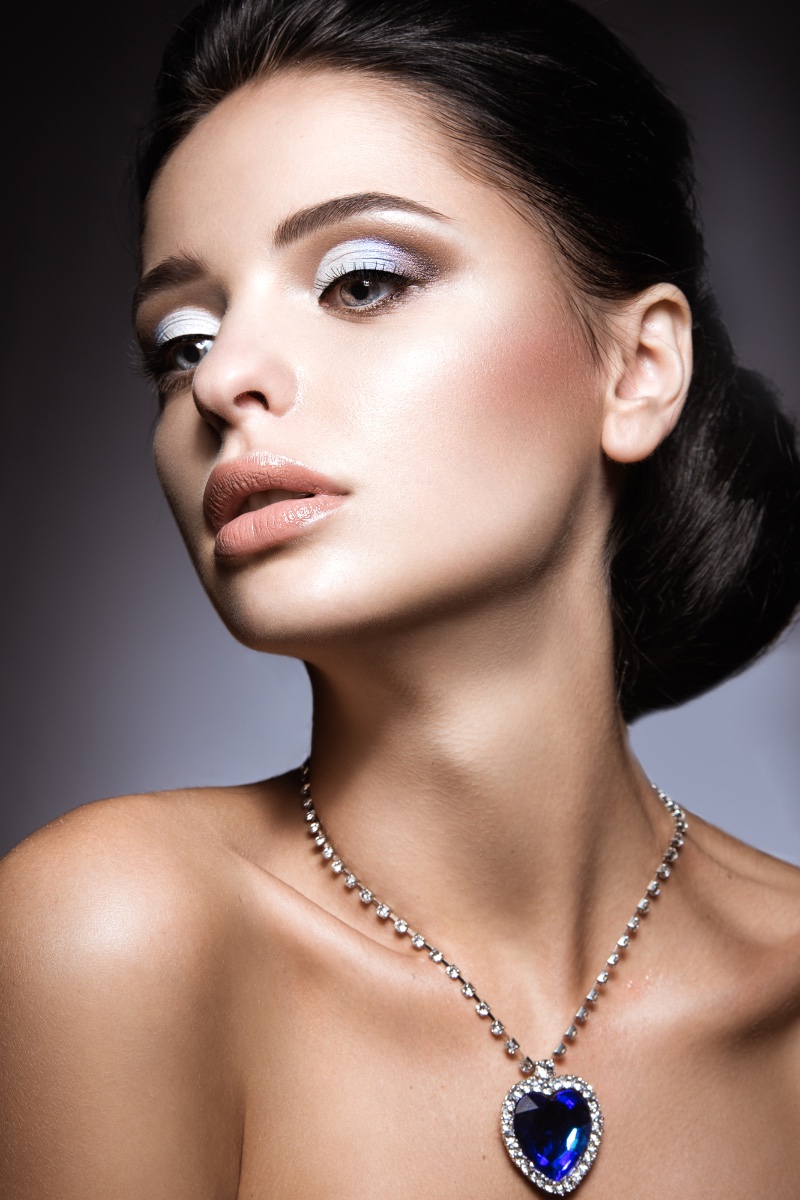 Sapphires come in a spectrum of shades, from blue to red and beyond, offering a range of options for your bridal jewelry. While blue sapphires are the most well-known, other hues such as pink, yellow, green, and purple also exist, with the red variety referred to as rubies. If you're seeking a pop of color for your bridal jewelry, sapphires are perfect.
Sapphires bring both sophistication and individuality to your bridal look. Despite their diverse color range, all sapphires symbolize faithfulness and knowledge in marriage. Whether you opt for a blue, pink, yellow, green, or purple sapphire, your bridal jewelry will be both stunning and significant.
5. Diamond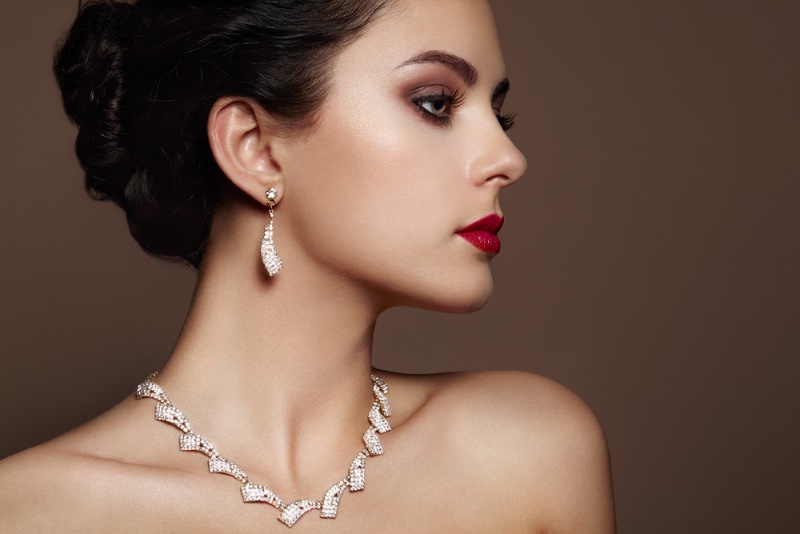 It's no secret that diamonds are a girl's best friend. These dazzling gems are the epitome of bridal jewelry, gracing engagement, and wedding rings as their centerpiece. Timeless, valuable, sophisticated, stylish, and breathtaking, diamonds have secured their place as a classic gemstone, and their popularity only continues to grow.
Brides looking to create a family legacy to be treasured for generations should consider diamonds, symbolizing everlasting love, as the perfect choice. Their timeless beauty and significant meaning will bring an extra touch of enchantment to your special day.
Final Words
The options for bridal gemstone jewelry are endless for brides seeking to add a touch of glamour to their wedding day attire. Each gem boasts unique beauty and significance, from the classic diamond to the versatile sapphire.
When selecting gemstones for your big day, think about what holds personal significance and complements your unique style. With a wide range of options, you can be confident that the gemstones you choose will add elegance and meaning to your special day.