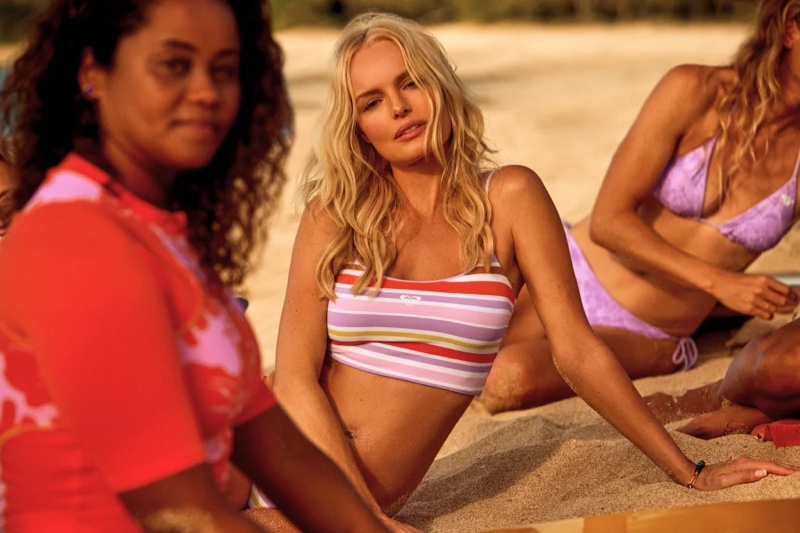 Kate Bosworth, the eternal surfer girl, is riding the wave of nostalgia as she collaborates with ROXY on a swimwear collection. She channels her iconic role in the 2002 cult classic Blue Crush in the accompanying campaign images. This collection from the 90s clothing brand pays homage to the sun-kissed days of endless summers and salty kisses.
ROXY x Kate Bosworth Swim 2023 Collection
The ROXY x Kate Bosworth line, aptly named Surf.Kind.Kate captures the essence of surfer style with an array of vibrant one-pieces, playful bikinis, practical rash guards, and even reversible bucket hats and slide sandals.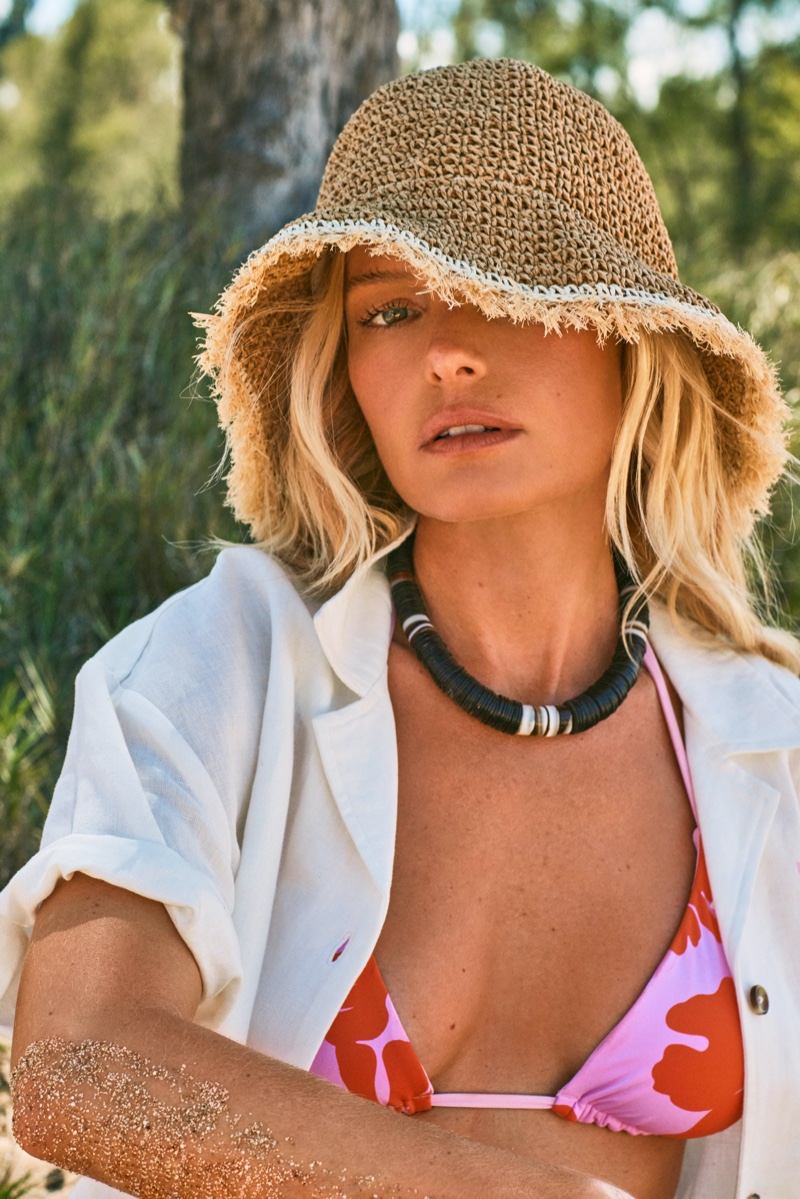 Inspired by the ethereal beauty of a fading sunset, the color palette dances with shades of orange, purple, neon yellow, and pink, exuding a sense of youthful energy and carefree spirit that is synonymous with beach culture.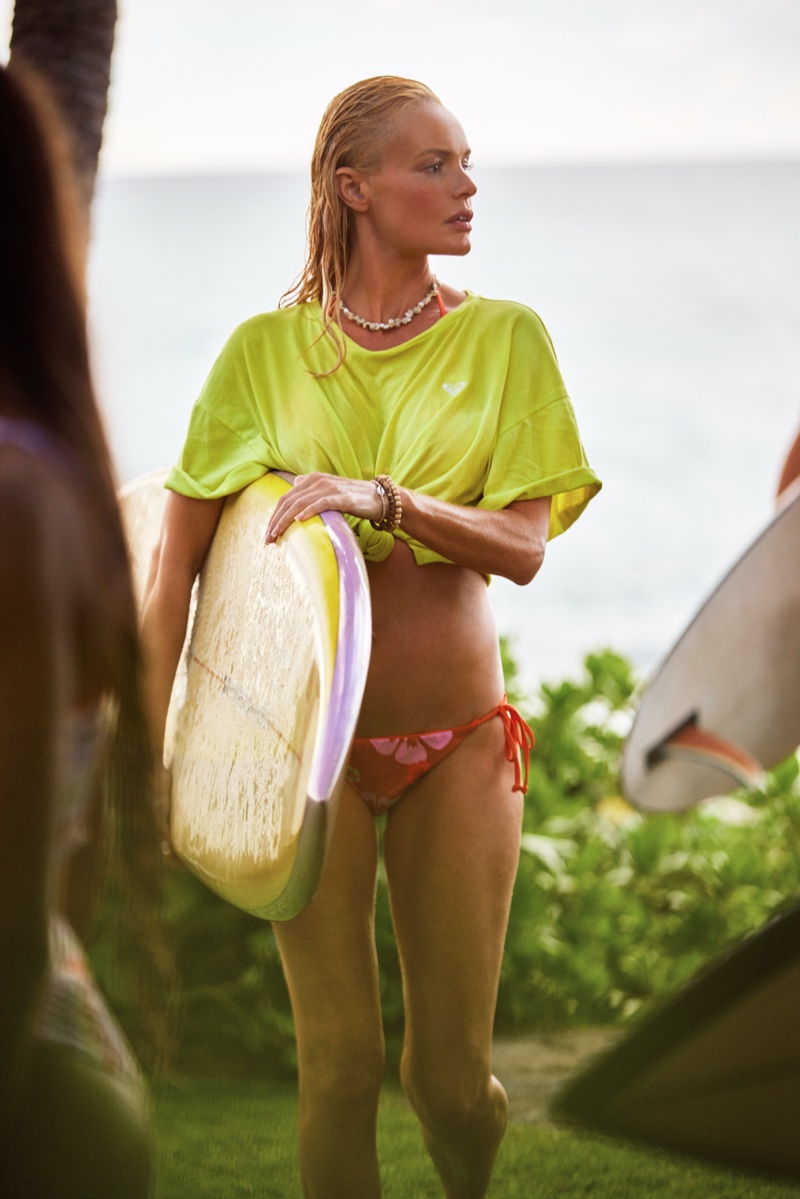 But it's not just style that sets this collaboration apart. Surf.Kind.Kate makes a statement on sustainability by utilizing eco-conscious materials, making it a responsible choice for those who not only want to look good but also want to make a positive impact on the environment.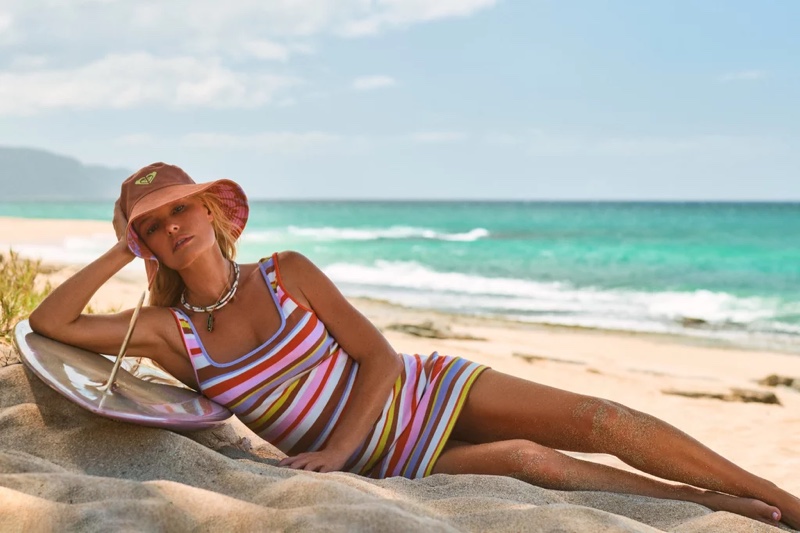 In the campaign images, the recently engaged blonde bombshell takes us on a visual journey to the beach, effortlessly showcasing designs that effortlessly blend fashion and function. And Bosworth is not the only star making waves in the swimwear realm.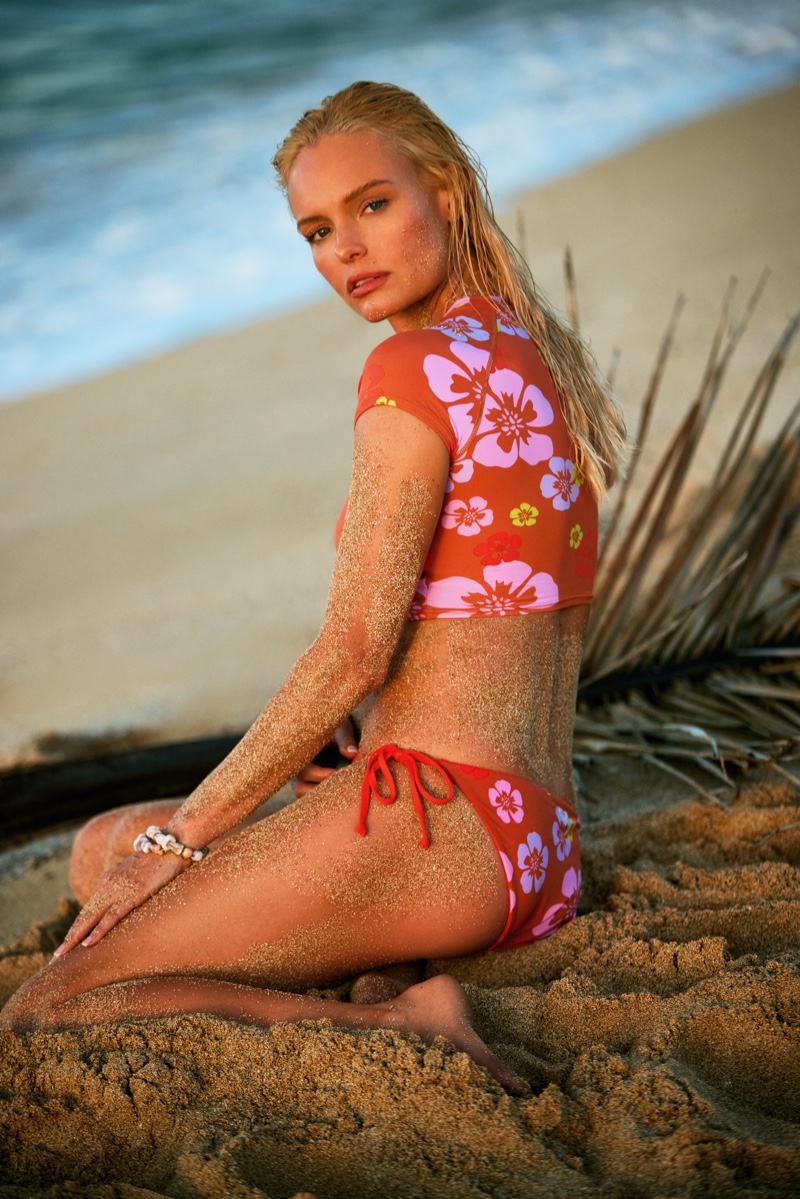 Recently, the iconic Pamela Anderson also dipped her toes into the swimsuit collaboration waters with Frankies Bikinis, proving that the allure of swimwear transcends generations and remains a timeless symbol of style.