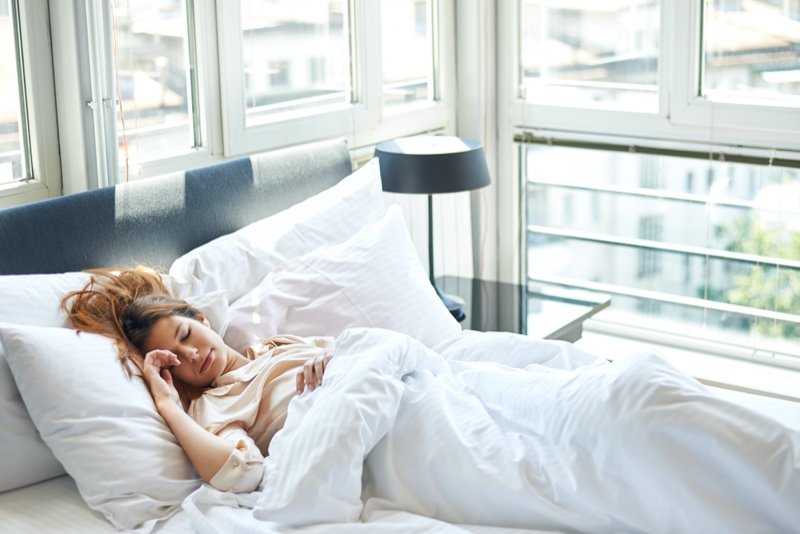 Mattress experts at Sleep Junkie have named the Amerisleep AS5 as the best plush mattress on the market in 2022. The AS5 is an ideal combination of softness and structured support. Individuals that are looking for an eco-friendly mattress will love Amerisleep's exclusive Bio-Pur® memory foam, which is made from plant-based materials that are produced from natural oils. This memory foam is more breathable than traditional memory foam mattresses and is designed to have optimum circulation.
There's a further layer of Active Flex cushions the Bio-Pur® layer whilst helping to improve the mattress' responsiveness. The next transitional layer of HIVE® technology is placed into various firmness zones to help give the required support to different areas of the body. Around the head, back, and feet areas, the mattress is firmer, while the shoulder and hip areas are positioned over softer areas to ease pressure points.
Bio-Core® foam acts as the mattress's main support and helps to prolong its lifespan while maintaining the same level of support. The durable base foam is designed to help with spinal alignment, while the Refresh Cover helps to improve circulation by converting natural body heat into far infrared energy.
The AS5 is made from CertiPUR-US® certified materials, which ensures that the mattress is made from foam that meets content, emissions, and durability standards. These materials are free from harmful chemicals and are resistant to dust mites and other common issues such as mold and mildew.
Although the Bio-Core® foam should help the mattress keep its shape and supportive structure for decades, the Amerisleep AS5 is covered by a 20-year warranty if you notice any sagging or soft spots. You can also rotate your mattress every three to six months to even out wear and tear and prolong its lifespan.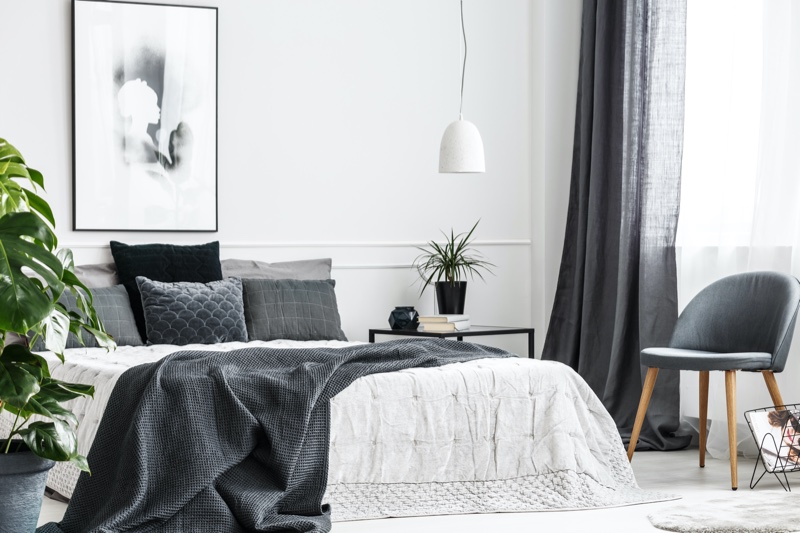 What are the benefits of a plush mattress?
Everyone has their personal preference when it comes to the firmness levels of mattresses. Soft mattresses rank three or lower on a firmness scale of one to ten.
This kind of mattress has a responsive design that contours around the body to provide joint and muscle support. Sufferers of arthritis or other long-term ailments may find this especially beneficial.
Soft mattresses usually suit petite sleepers as they are light enough to not sink too far into the bed. Side sleepers also prefer soft mattresses as they quickly adjust to the hips and shoulders and prevent pressure build-up. Plush mattresses can help to ease lower back pain for back sleepers too.
Many people find that plush mattresses provide pressure relief to their hips, which helps to ease pain and improve mobility. Softer mattresses cradle the hip joints of side sleepers and help to distribute the body weight evenly. However, front and back sleepers, as well as heavier sleepers, will probably find that a firmer mattress helps more with hip pain than a plush one.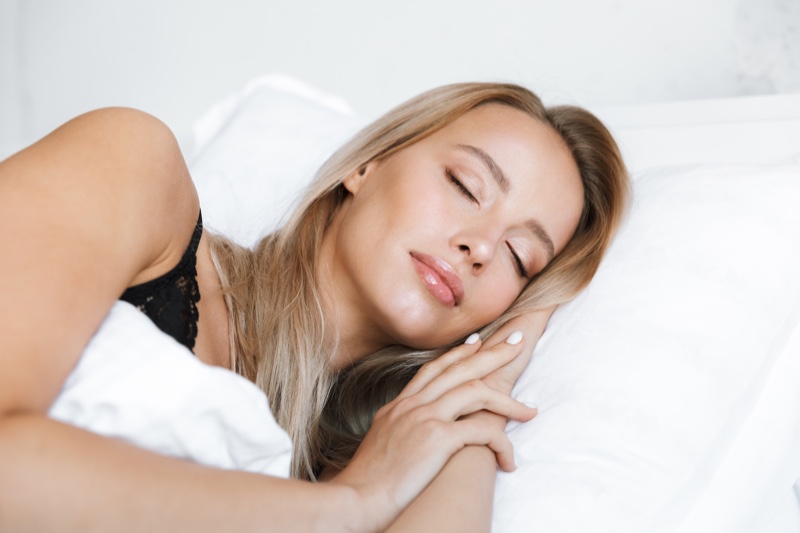 What are the drawbacks of plush mattresses?
A traditional memory foam mattress can retain too much body heat, which can cause the bed to feel too hot. This can then lead to disturbed sleep as you toss and turn.
Heavier sleepers can often find that they sink too deep into a plush mattress, which can then lead to stiff or painful joints in the morning. It's important to find a mattress that provides the right level of support, so you may need to opt for a firm mattress if you have a larger frame.
Softer mattresses often consist of memory foam layers, which can make it difficult for some individuals to get out of bed. The edges of a plush mattress don't always give enough support for those that have mobility issues.
Stomach sleepers are usually better off buying a new mattress that has a firm memory foam layer. This is because plush mattresses won't give them enough support, and their spine won't be well aligned.
Most people prefer medium-soft mattresses because they often find that there is too much sinkage and contouring from a truly soft bed. Therefore, soft mattress brands are less common on the market.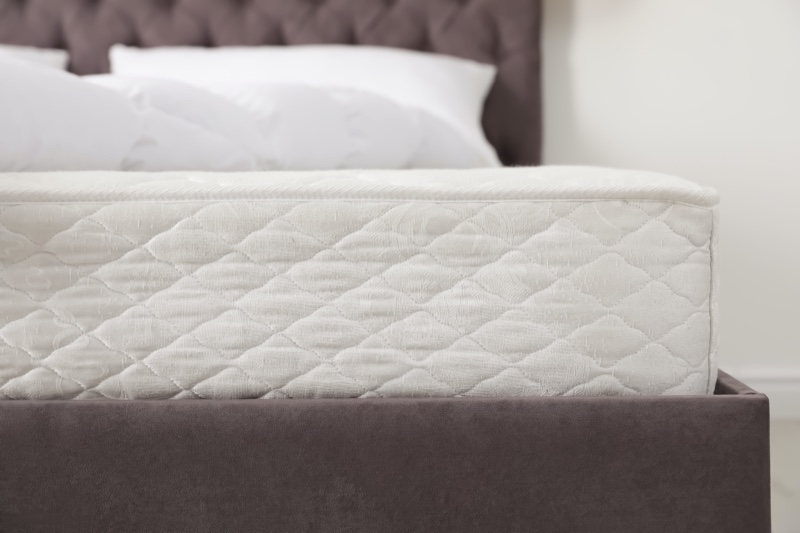 How can I make a plush mattress firmer?
Plush mattresses may be soft, but they are still designed to give suitable support. However, some plush mattresses can seem too soft, especially if it is shared by a couple that has different comfort preferences.
You can add a mattress topper to adjust the firmness level if you find it too firm or soft. Latex covers are an incredibly effective way to make a softer mattress. The mattress topper should be at least three inches thick to make a significant difference to the firmness of the bed. However, thinner toppers are a good option if you only require a slight adjustment to the comfort levels of the mattress.
Another option is a bunkie board. These boards are typically made of wood or plywood and are around one to three inches thick. They can be placed between the mattress and the bed frame to provide additional support to prevent the mattress from sagging too much.
Bunkie boards can be placed on any bed frame, including slatted frames, to provide a sturdy flat surface for the mattress. A bunkie board can also give added height to the mattress, which can make it easier to get in and out of bed. These types of boards are usually priced between $50 and $150.