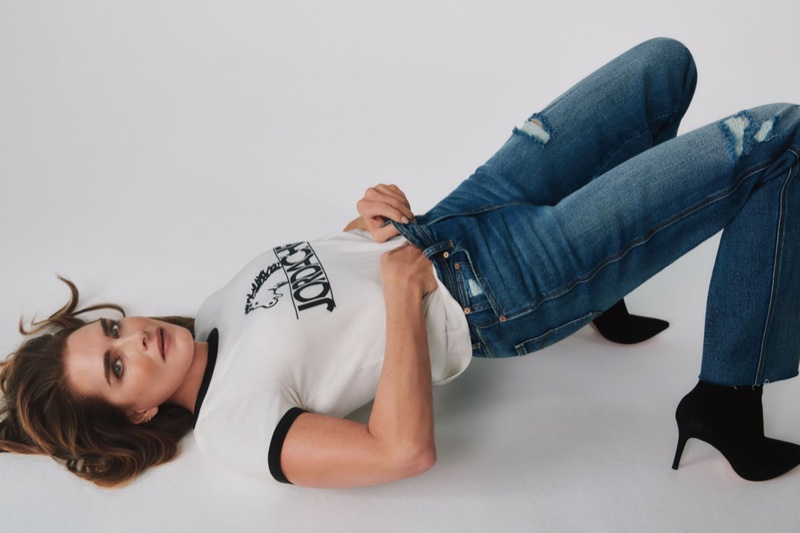 Model and actress Brooke Shields fronts the new campaign for Jordache called: You've Got the Look. Photographer Cass Bird captures the images on location in New York. Styled by Deborah Watson, she wears fashionable fits ranging from flare to straight and skinny cuts.
Jordache Jeans You've Got the Look 2022 Campaign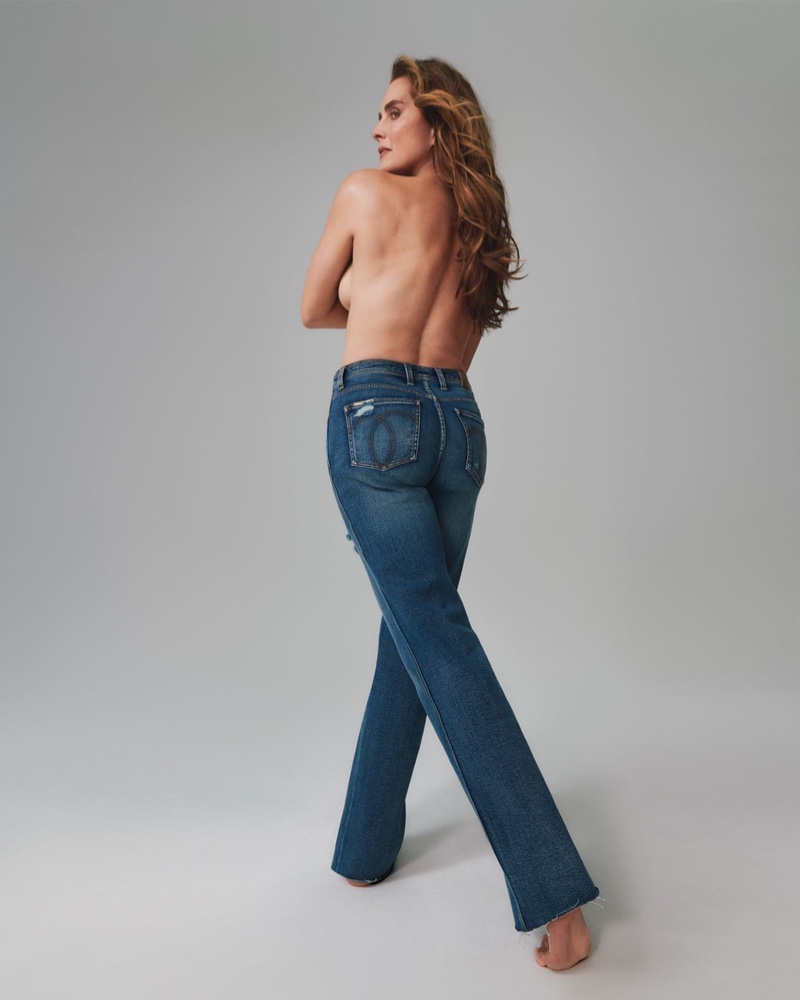 In one shot, Brooke poses topless with her back to her camera. Another image shows the stunner in a jean jacket and ripped denim. Romy Soleimani works on makeup for the shoot with wavy tresses styled by hairstylist Tim Nolan.
Related: Brooke Shields Exudes Glamour in L'Officiel Italia Cover Story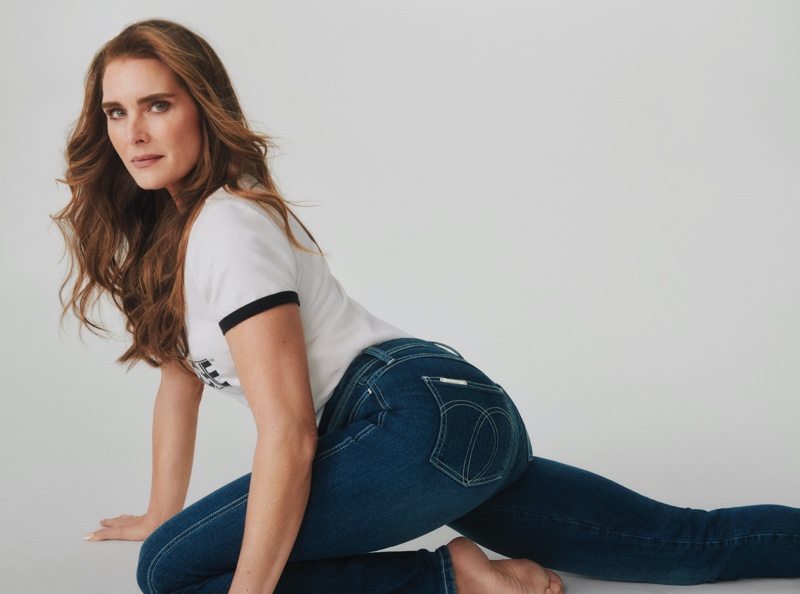 Jordache, founded in 1978, is credited with establishing the designer denim market in the US. The Jordache phrase, "You got the look I want to know better," is one of the most recognized and cited TV jingles of all time. Since its introduction, the brand has gained cult status among celebrities and the fashion elite.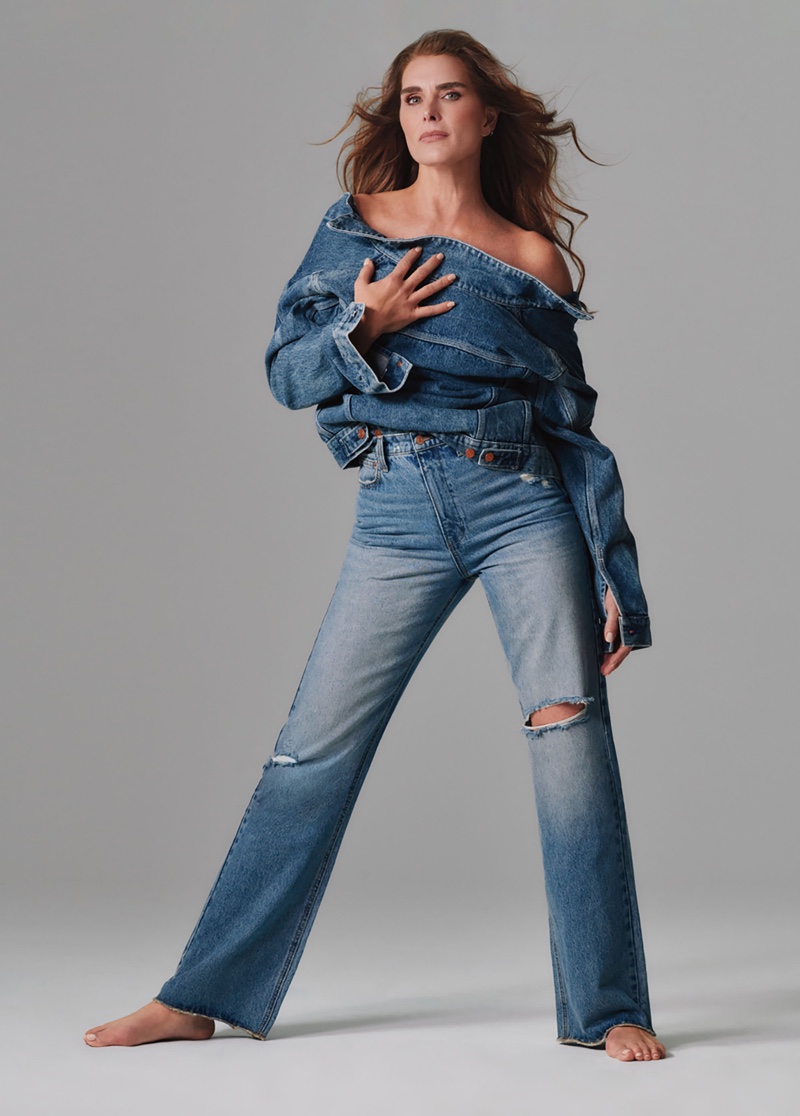 "We are excited to work with Brooke Shields," shares Liz Berlinger, President of Jordache. "Like Jordache, she is iconic in fashion. We have watched her grow from a young girl into an incredible woman, mother and entrepreneur – throughout it all she has remained authentic and an inspiration to women everywhere."

Liz Berlinger