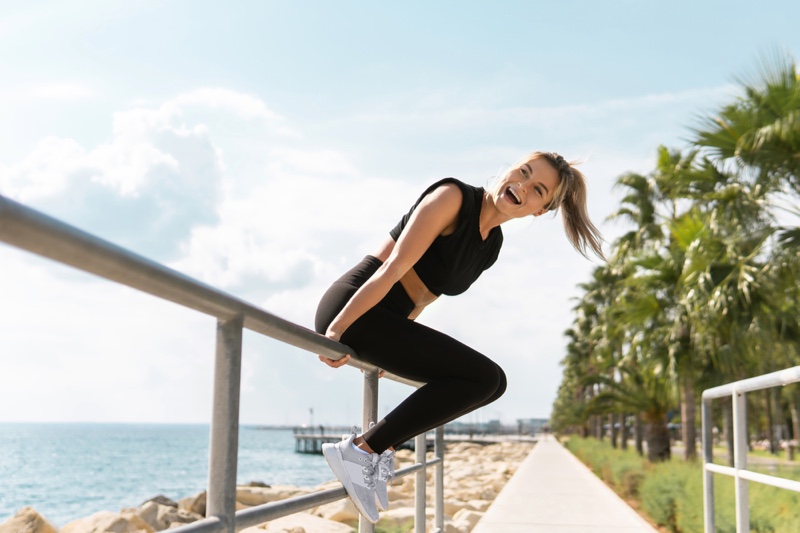 A few days after a hard day at work, a strenuous workout or even a long day swimming at the beach it is common to experience tight and achy muscles. Sore muscles are caused by small amounts of damage to your muscle due to exercise or exertion, triggering an inflammatory response as part of the repair process. Additional fluid around your muscles caused by inflammation exerts more pressure resulting in soreness or tightness usually starting the day after your workout.
It is normal to ache after exercise although some activities cause more muscle inflammation than others. When exercising you should be wary of overextending yourself and causing long-term and difficult to repair issues, such damage can be noticeable if your muscles ache for longer than normal periods.
Although you can reduce and ease muscle tension by resting, meditating, doing yoga, or stretching before and after exercise, there are several other simple, fast and relaxing solutions to soothe those achy muscles after a hot summer day which you can read more about below. These include applying or taking CBD, visiting a massage therapist, taking supplements, and acupuncture.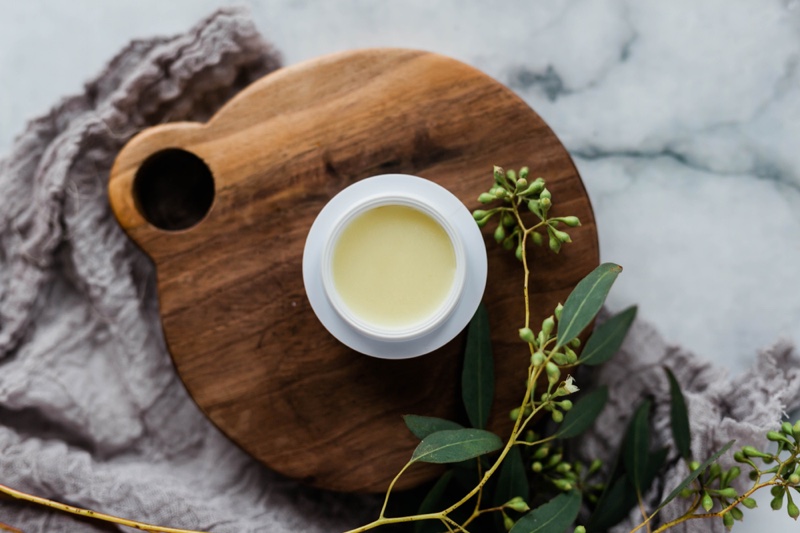 1. CBD Products
Cannabidiol products come in many different forms including creams, gummies, oils, and salves. Due to the sheer volume and range of CBD products out there it can be difficult to filter through them to find the right one for you, however, some specialized suppliers like Joy Organics provide informative guides on which CBD products are suitable for different problems. Researching what the variety of CBD products can do will help you choose the right one for you in terms of potency and application.
CBD creams and salves are a popular choice for many people with muscle or joint pain. The properties of different CBD creams differ and their properties are usually cooling, pain-relief, warming, anti-inflammatory, or a combination of properties.
When choosing to buy CBD products it is worth researching the product and supplier a bit first, some questions to consider are:
– How much cannabinoid is in the product?
– What are the ingredients? Are they all-natural?
– Is the supplier certified?
– What is the manufacturing process?
– How is the suppliers' customer feedback?
2. Get A Massage
For some people with recurring and intense muscle pain visiting a massage therapist is a must. Massages are a great way to relax and a professional therapist will discuss your symptoms with you to tailor a session that focuses on your main points of stress. The well-known benefits of getting a massage are pain relief, reduction in anxiety and depression, and a boost to the immune system. For additional relief, some people choose to use a range of oils such as CBD oils for massages as they can release compounds that can trigger an anti-inflammatory response.
3. Take a Long Bath
Hot baths are an age-old method to relieve muscle pain and relax that combines both heat and hydrotherapies. Hot baths have a range of benefits including improving blood circulation and reducing inflammation in muscles.
Nowadays, you can add a whole host of things to your bath to make your soak even more relaxing and beneficial for your muscles and skin, such as Epsom salts, chamomile oil, lavender oil, green tea, lemon, and olive oil.
4. TENS Machine
Transcutaneous electrical nerve stimulation (TENS) machines are small battery-powered devices that offer an alternative to supplements and pharmaceuticals. A TENS machine works by sending small electrical pulses to electrodes attached to a person's skin that alter how pain signals are sent from nerves to the brain. The nerve stimulation caused by a TENS machine triggers the brain to release more pain-relieving endorphins. One useful function of a TENS machine is the ability to adjust the strength of the electrical current to a comfortable level suited to you.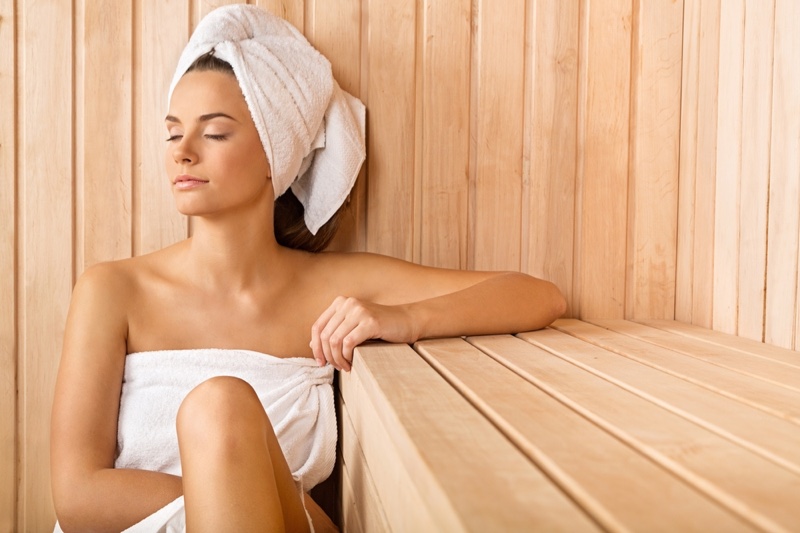 5. Go To A Sauna
The heat therapy provided by a sauna has long been accepted as a way to relieve muscle tension and aid recovery. The heat of a sauna leads to increased circulation which can promote joint movement and help to release adrenaline, endorphins, and growth hormones needed for muscle repair and growth. Additionally, a visit to the sauna also helps to remove lactic acid that can build up in your muscles after more intense workouts such as running or playing sports.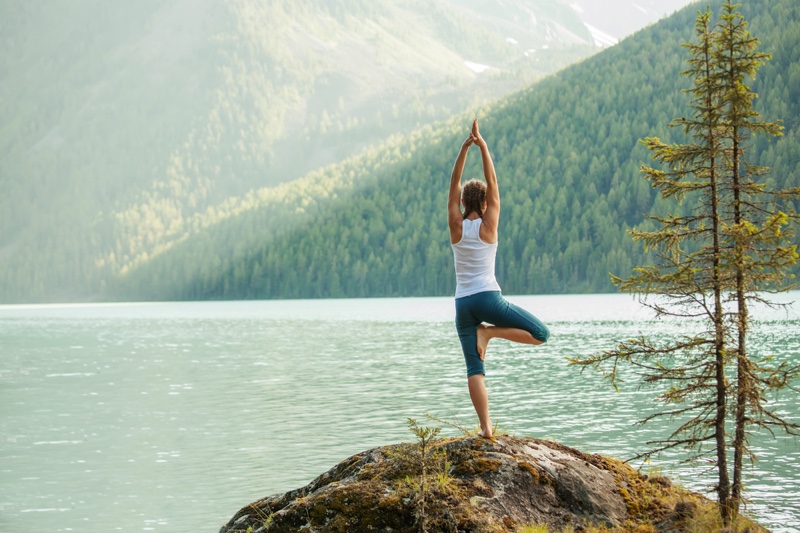 6. Tension and Relaxation Exercises
Several exercises aimed at relieving muscle tension and promoting relaxation have been developed over the years. Although many exercises can help, breathing exercises are easy to try, as anyone can do it by laying down on their back and focusing on deep slow breaths from the diaphragm.
The type of exercise you decide to try out depends on the area of your body that is aching, for example, if the bottom of your feet are aching you can place the arch of your foot on a ball whilst keeping your heel on the ground then rotating your ankle. If you have a stiff neck, commonly caused by regularly craning over a computer or repeating the same exercise at the gym, you can place balls under the midpoint of your neck and focus on deep and steady abdominal breaths for around ten minutes.
7. Acupuncture & Acupressure
Both acupuncture and acupressure focus on the meridians or acupoints in the body which can be stimulated to improve circulation, release muscle tension, relieve pain, and trigger endorphins. However, the difference is acupuncture involves the use of very thin needles being inserted into the various acupoints whereas acupressure is a much simpler process involving the identification and massage of pressure points or acupoints to alleviate symptoms. If you do end up booking an appointment for acupuncture it is well worth checking if they are a licensed practitioner that follows all hygiene regulations and best practices.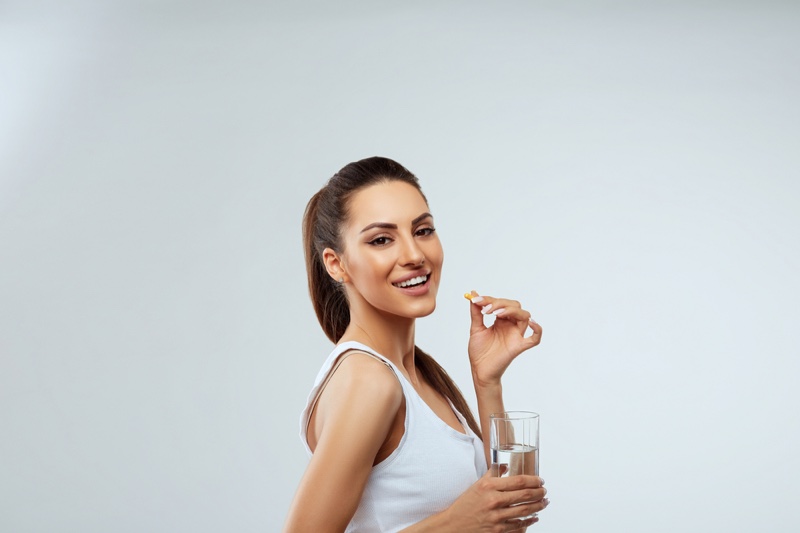 8. Take Supplements
Taking supplements is one way to ensure you are getting enough vitamins and minerals, as well as boosting your body's ability to process compounds that cause muscle aches and pains. The range of supplements on the market is large and they are easily available online.
Some supplements offer an all-in-one tablet with ingredients including vitamins B, C, and D, omega-3 oils, and magnesium whilst other supplements are more concentrated and focus on one compound. Before taking supplements it is worth reading up about any possible side effects especially if you have any allergies or underlying health conditions.
The day after a thorough workout can be seriously uncomfortable and possibly unproductive if you are suffering from muscle pain and tension. However, the edge can be taken off the effects of sore muscles by trying out some of the products and activities listed above.