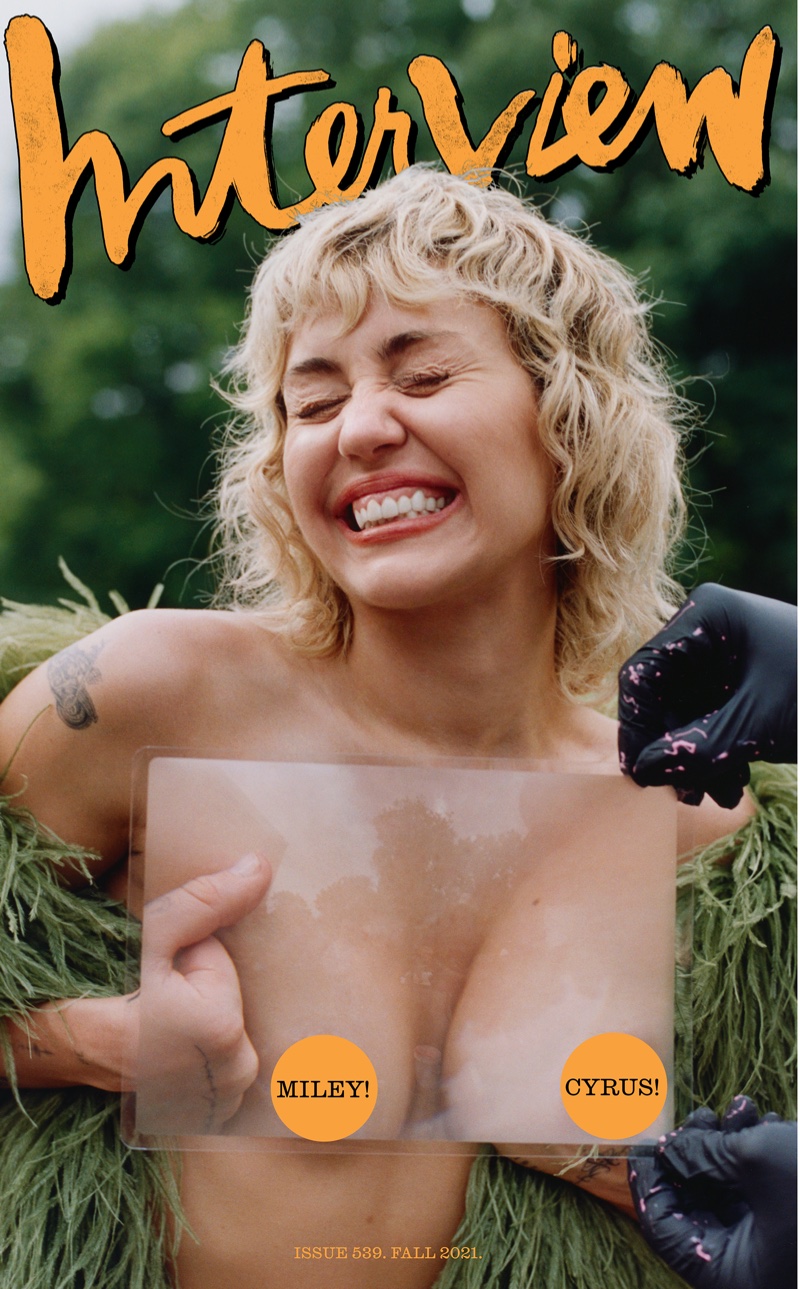 Miley Cyrus lands the Fall 2021 cover of Interview Magazine. The Plastic Hearts singer poses topless with a Gucci jacket in an image photographed by Brianna Capozzi. Accompanying photos show Miley's carefree personality with whimsical outfits and props inspired by R Crumb's heroines. 
Editor-in-chief Mel Ottenberg styles the shoot, featuring designer brands like Chanel, Versace, and Saint Laurent. As the face of Gucci's Flora Gorgeous Gardenia fragrance, Miley also wears the Italian fashion house for many of the shots. 
Related: Miley Cyrus is the Star of Gucci's new Fragrance Campaign
For beauty, Cervando Maldonado works on hair with makeup by James Kaliardos and manicure by Katie Tran. Nicholas des Jardins also works on set design for the shoot, which Capozzi shot on location at the Cyrus family Tennessee ranch.
Cover Shoot: Miley Cyrus for Interview Magazine Fall 2021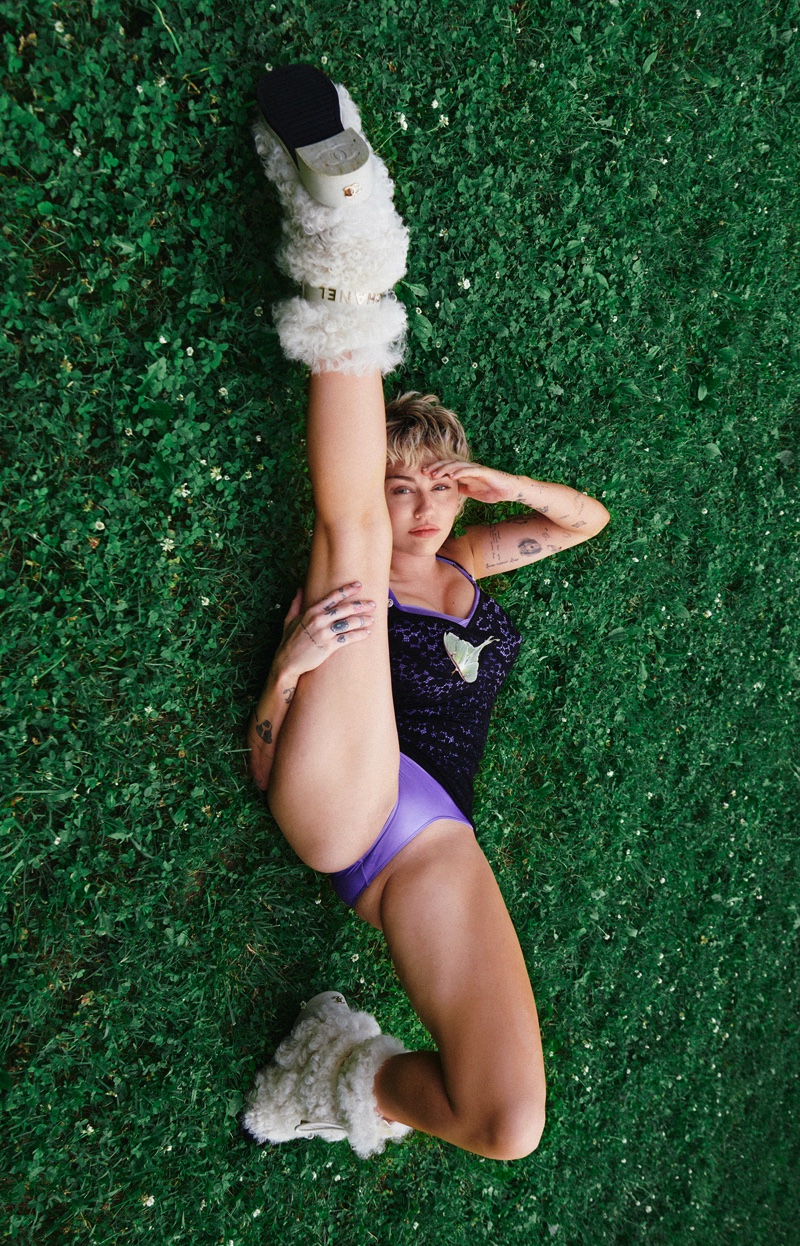 "I don't have a false voice. You know me personally, we've hung at parties. I am who I am. I say what I mean in the moment, even if that changes tomorrow. I was honored by the fact that I didn't have to sing this song in the way that females are "supposed" to sing," Miley tells Metallica's Lars Ulrich about singing in her lower register.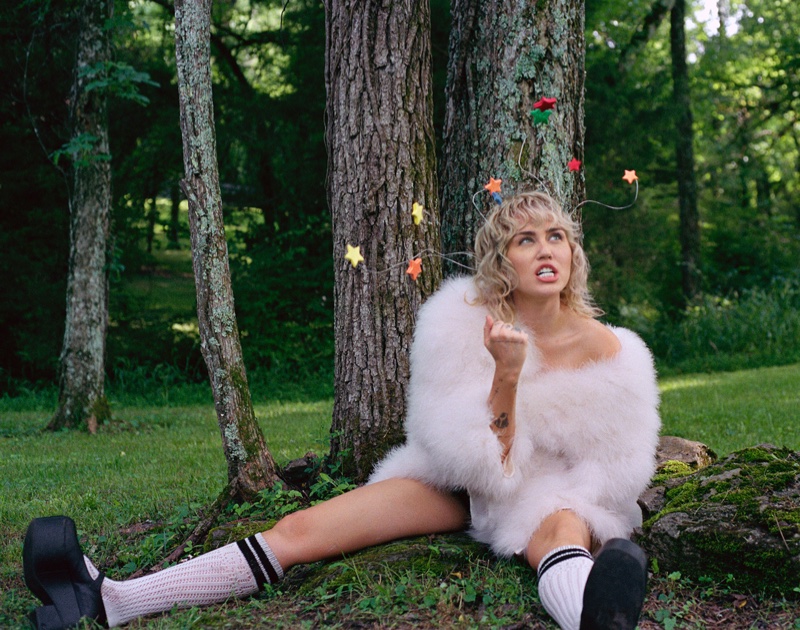 "I've wanted to collaborate with Miley for ages, and we finally got to work together on this Interview cover shoot. Miley is the absolute coolest. For real. THE coolest. I really think this was the most fun shoot I've ever been on," Mel Ottenberg shares.