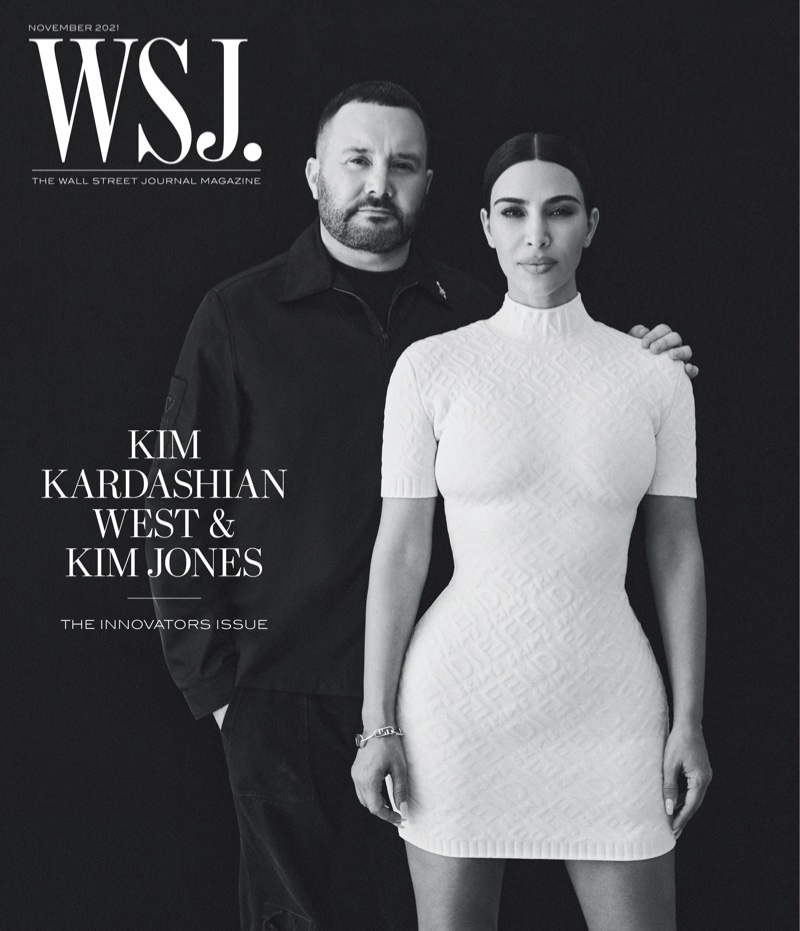 Kim Kardashian joins Kim Jones on WSJ. Magazine's November 2021, The Innovators Issue. Captured in black and white by Annemarieke van Drimmelen, she wears a dress from the Skims x Fendi collaboration. Accompanying images feature Kim in designs from Skims' mainline, which she also founded two years ago. 
Styled by Giovanni Dario Laudicina, she shows off the body solutions brand. For beauty, Chris Appleton works on her ponytail hairstyle with makeup by Mario Dedivanovic. Kim talks about her future, Skims x Fendi, and being her own fit model in her interview. 
Related: Kim Kardashian Celebrates Her Birthday With KKW Beauty Opalescent Line
WSJ. Magazine's November 2021 Issue comes out on newsstands on Saturday, November 13th.
Cover Shoot: Kim Kardashian for WSJ. Magazine November 2021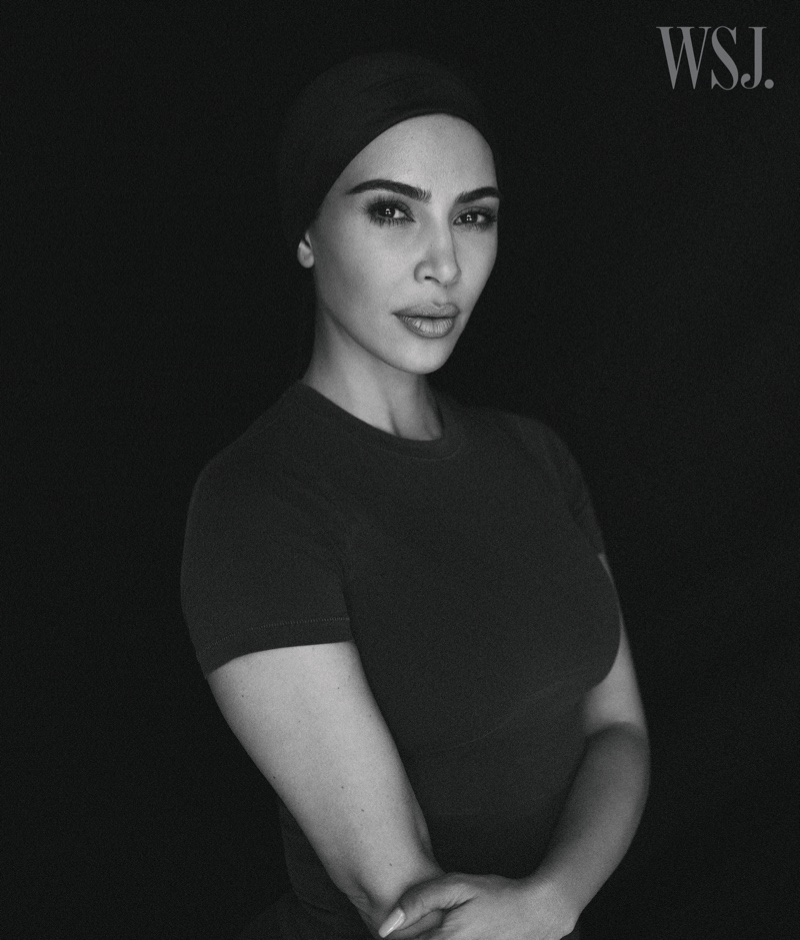 Kim Kardashian on Skims x Fendi
"The Fendi collaboration came about as a result, she says, of her friendship with Kim Jones. She heard that women in his office were fans of Skims. 'So I sent him a bunch,' she says. Jones flew to Calabasas to discuss a collaboration in December 2020."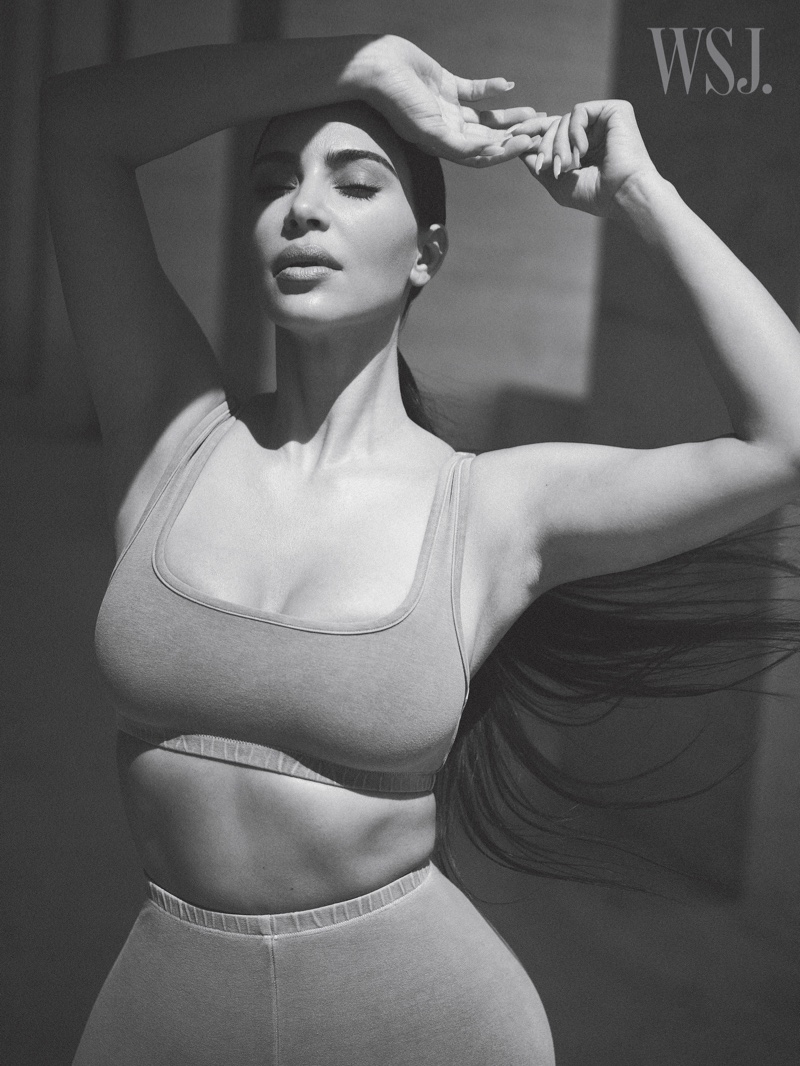 Kim on Being Her Own Fit Model
"I really like to be a fit model…I need to feel it," she says. "I probably do so much more work than people assume, that might not even be necessary at this point. But I do it."