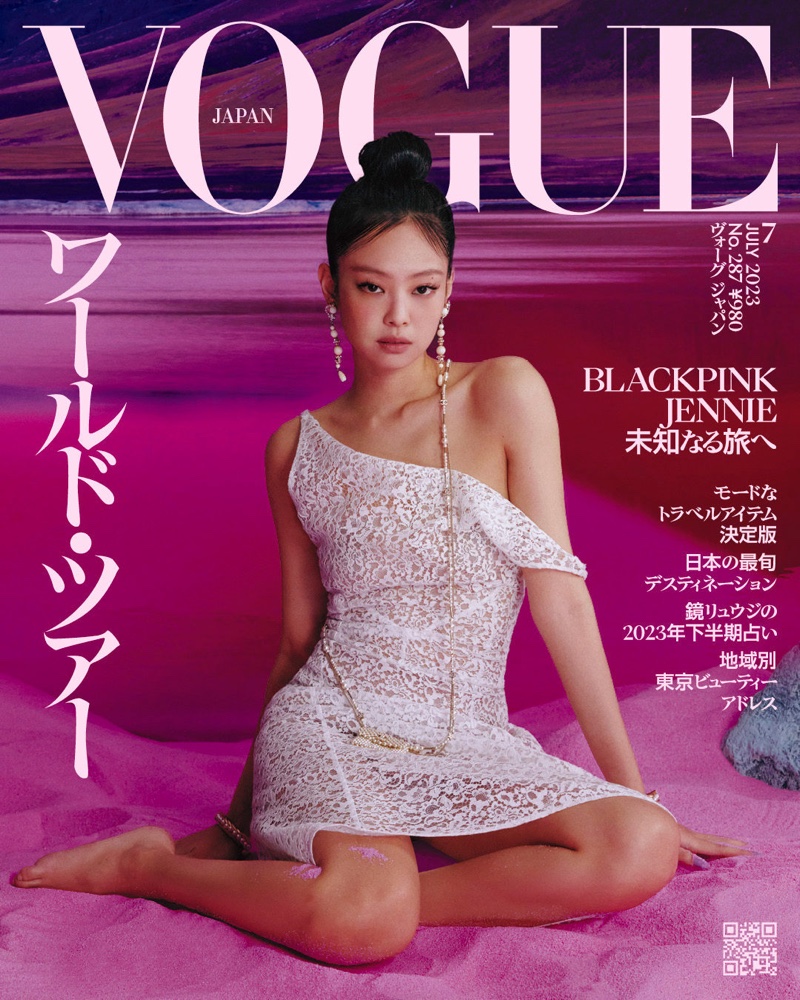 Vogue Japan unveils the alluring July 2023 cover featuring Jennie from BLACKPINK. Photographed by Hong Jang Hyun, Jennie effortlessly exudes charm and elegance. Dressed in a beautiful white lace dress from Chanel and adorned with jewelry from the brand, she epitomizes timeless style.
As the ambassador for the coveted Chanel 22 bag, Jennie Kim perfectly represents the French fashion house. Styled by Minhee Park, she poses gracefully against a backdrop of pink sand, captivating the audience.
In her interview, Jennie shares valuable advice for aspiring artists and reveals her dreams. Beyond high fashion, she recently collaborated with Calvin Klein, showcasing her versatility. The star also recently wore Chanel at her Cannes debut in support of The Idol.
Hairstylist Iljung Lee creates an exquisite top knot bun, while makeup artist Won Joyeon enhances her natural beauty. Jennie Kim's talent and elegance continue to inspire, establishing her as a force in the world of fashion and beyond.