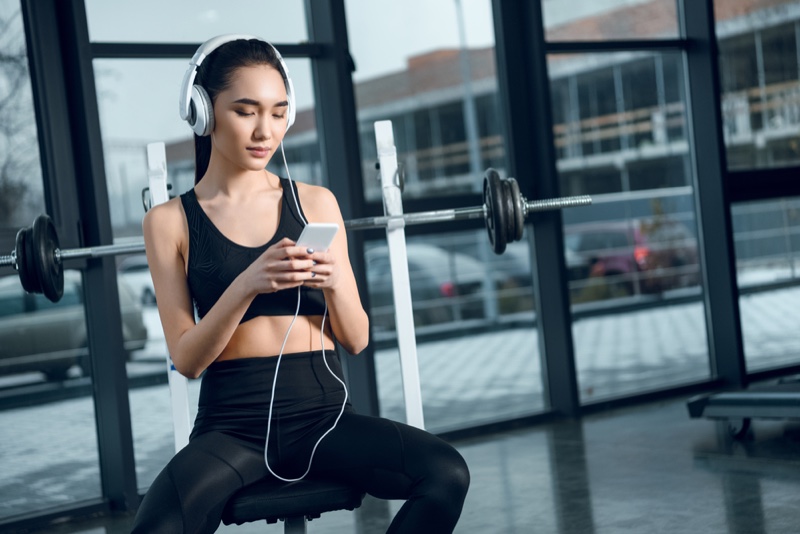 A phone can be an essential part of a fitness regimen. It provides music to get you to your goal on the treadmill, drowning out any doubts or worries. It gives you instruction, motivation and positive reinforcement through fitness apps. Shoving it inside of your locker with your outdoor shoes would be a waste.
If you're the type to bring your phone along for your workout, you should take a look at these accessories and apps.
Leggings with Pockets
You want your workout gear to come with plenty of straps and pockets to keep your valuables safe and snug. Many clothing companies seem to forget that women want this feature, often making products that are more stylish than functional.  
Instead of lugging a bag around the facilities or worse, stuffing things inside of a sweaty sports bra for safekeeping, get leggings with pockets that have enough room for your smartphone and headphones. Brands like Core10 and ODODOS have affordable options in different styles, patterns and sizes. They will come in handy for low-intensity walks around the park or heart-pounding workout classes.
A Strong
S
creen
Protect
or
When you're working out, there's a chance that your smartphone will fall and hit the ground. It could slip out of your pocket during an intense routine, drop off of the elliptical's resting spot or slide between your sweaty fingers on your way back to the locker room. Whatever the reason, you don't want the screen to crack when it reaches the floor.
Get a screen protector that actually protects your expensive smartphone from any kind of damage, not just a little scuff mark or scrape. The Prism is a dual-layer glass hybrid screen protector that's strong enough to withstand a smack from a hammer, so it can definitely handle a fall from your stationary bike.
Pair the screen protector with a grip case to make sure you have a secure hold of your phone, even when your hands are slick with sweat.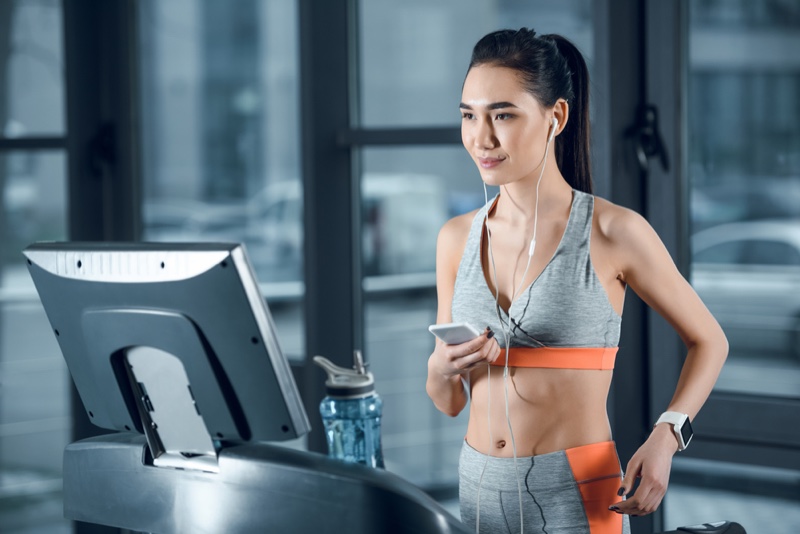 Anti-
P
rocrastination
Apps
As much as tech can help you with your fitness regimen, it can also destroy it. Time Magazine reported that a smartphone can ruin your workout because it encourages procrastination and poor performance. They referenced a published study from Computers in Human Behavior, which found that subjects spent more time doing low-intensity exercise when they had their phones than subjects who didn't have one with them.
The reason behind this is that when people have their tech nearby, they try to multi-task in the midst of their workouts. They send messages or browse through apps when they should be jogging on the treadmill or doing another rep with weights.
Procrastination makes for a unique dilemma because you want your phone to be there for music or step counting, without it distracting you with its other functions. A good solution is to download an app like Freedom so that you can block yourself from scrolling through Instagram or checking your Twitter feed. Other anti-procrastination apps like HeyFocus and SelfControl are also excellent choices for the same purpose.
You'll need more than a pair of headphones and a bumping playlist to prepare your smartphone for the gym. A pair of leggings with a deep pocket will make sure you can carry your device everywhere you go, whether it's a spin class, a weight room or cool-down mat. A screen protector will save you from a cracked phone screen or scratched back. A list of anti-procrastination apps will force you to stay on track instead of updating your status. Now that you have all of the workout tools you need, it's time to get moving!